It was my first full pre-season with the Warriors.
I had been working with Lilian Su'a and MYSTORY61 Productions on a stage show about the lives of five people, including my own. We had booked the Mangere Arts Centre for a few shows that were open to the public. The problem was, those dates clashed with the Warriors' pre-season training camp.
Matt Elliott was our coach at the time. I was nervous approaching him. I was on a trial contract and close to breaking into first grade – a dream of mine ever since my time in prison – and I didn't want him thinking, 'How about this rookie wanting time off?!'
I told him about my situation. He was cool. He said he was happy for me to join the stage production on those dates – but there was a catch.
I had to perform it in front of the entire Warriors playing and coaching staff.
Opening up those old scars of drugs, alcohol and gang violence was confronting enough in front of strangers. But in front of my work mates? Man. It was like a whole other level of vulnerability.
The idea of co-writing and acting in From Prison To The Palace was to help young people who might have found themselves in a similar situation to what I experienced as a teenager. The thought that I'd be performing it in front of NRL players had never, ever entered my mind.
Still, I held up my end of the bargain. All the Warriors came in one night and packed the place out. I reckon it was about the most nervous I'd been in my life and I tried to approach the whole thing as if it were a game of footy.
Go all-out, be me, no holding back.
I'd be lying if I said it wasn't difficult. There's one scene in particular that made me very emotional.
It's of the time I was behind bars for my daughter Malili's first birthday. That was a big turning point in my life – the moment I knew I had reached a dead-end, that all my life-choices to that point had been selfish, that I needed to find another path.
I remember being in my cell, the darkest time of my life, and crying out a prayer. I wasn't really someone who went to church, but after stints at Mount Eden and Manawatu, I didn't know who else to turn to. I said to God that if I got out early, I would grasp my second chance at life. That prayer changed everything.
I was told not to bother applying for parole by the CEO of the prison. I did anyway. I was depressed and desperate and I had nothing to lose. Even when I walked into the parole hearing, he reminded me that I would almost certainly have to serve at least two-thirds of my sentence, which was three years, for a violent offence. He said, 'Mate, you've got a 40 percent chance.'
When I received my parole, I knew it was a miracle. It was the chance I'd cried out for. It was time for me to take responsibility as a father and a husband. My family had been suffering the consequences of my actions for too long. Fai, my wife, and Malili had no one to protect them.
That was all on me.
There's definitely a sense of shame when I step back into the 'old me' and relive the most painful moments of my life on stage. But the thought of just one person finding hope, that little spark, to pick themselves up after hearing it makes it worthwhile.
I didn't know how the Warriors boys would respond afterwards. There's obviously a lot of discipline required to be a professional player in the NRL and I'd just acted out in front of them how reckless much of my life had been. But they were great about it. They said they were proud of me.
'That took a lot of guts,' one of the boys said. It's always stuck with me.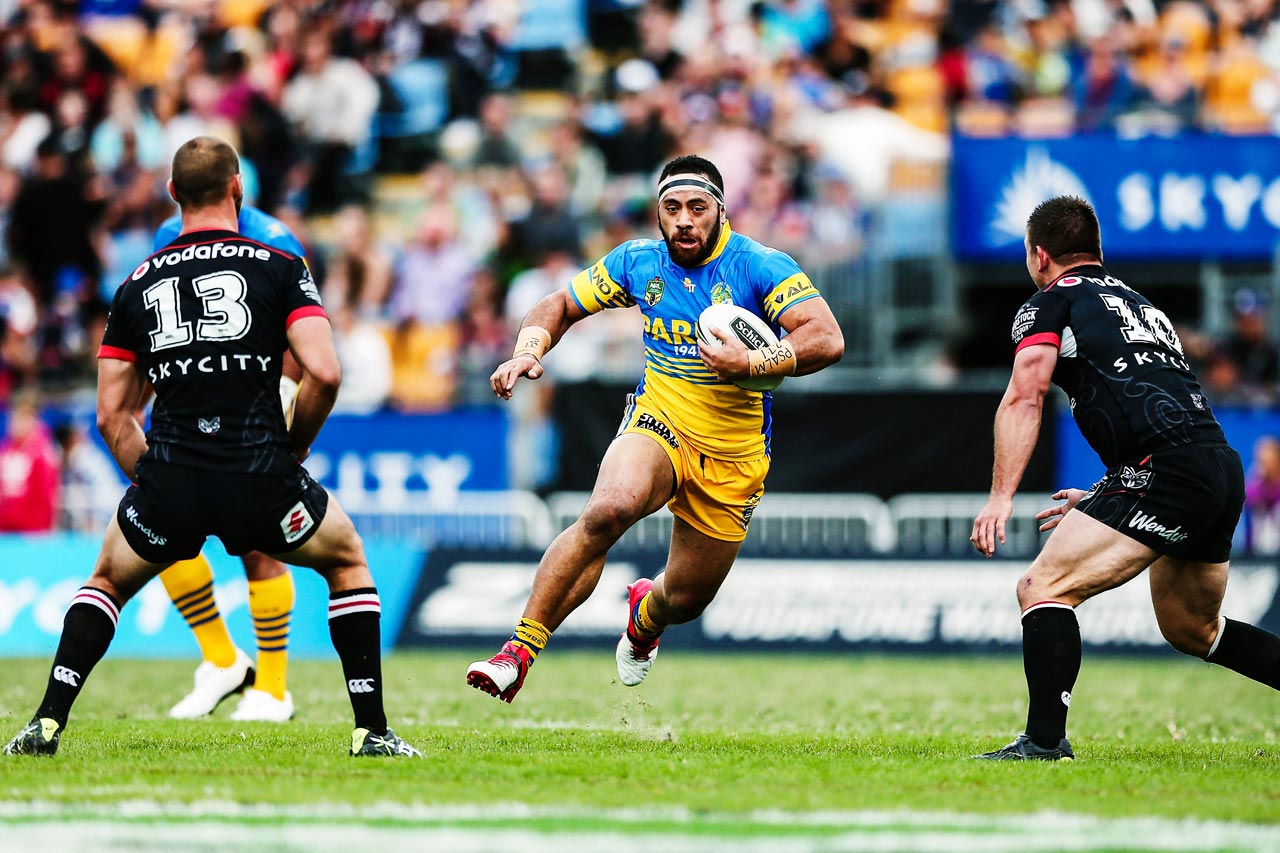 BIG DECISIONS
I moved to Australia to join the Roosters – and then the Panthers and the Eels – a few years ago and I've continued to share my story and work with people in the juvenile justice system.
I can't put into words how happy it makes me to receive messages from people who saw the stage production, or just heard about me along the way, and took something positive out of it.
One of those people was a young guy over here in Australia. I won't mention his name, because that wouldn't be right, but he had heard me give a talk at a juvenile detention centre and had followed my journey since then.
I was behind bars for my daughter Malili's first birthday. That was a big turning point in my life – the moment I knew I had reached a dead-end, that all my life-choices to that point had been selfish.
Like me, he'd reached a point where he had to make some big decisions in his life. He'd got himself into a bad scene and had been locked up after a fight. You hear stories like his a lot. It's sad. A lot of these young people come from backgrounds where they have no good role models. When you actually sit down and spend time with them, you find out they're actually good kids who have made bad decisions and looked up to the wrong people.
If you can change their direction, you can change their lives.
When this guy was released, he reached out to me. It was cool to spend time with him. I tried to encourage him by telling him he was on the right path. It wasn't going to be easy, I said, but it would definitely be worth it in the end.
We stayed in touch. I tried to answer any questions he had and offered him a hand when he needed it. The last time we communicated he told me he'd got a job. He had big dreams now, he said, and he was following them.
Hearing that was one of the highlights of my life.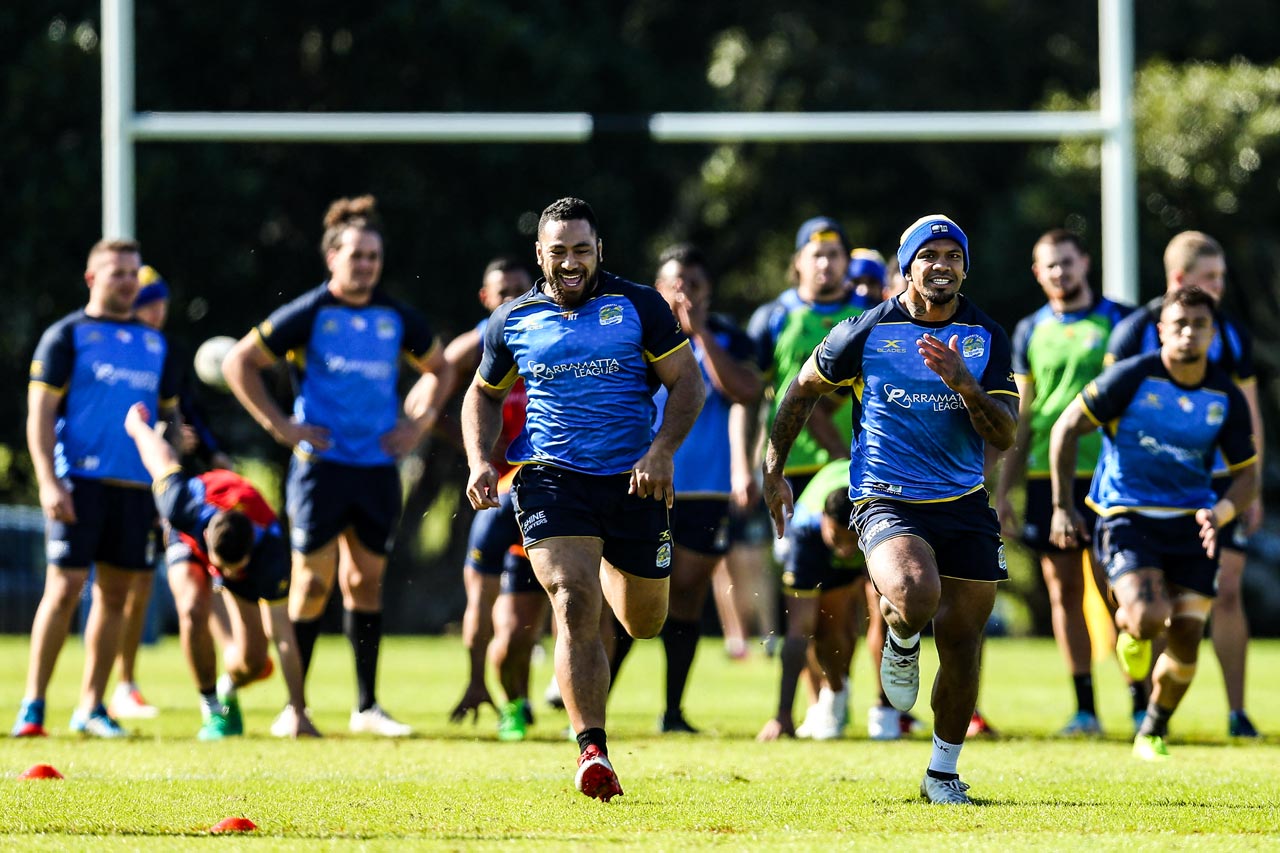 We've paused From Prison To The Palace for the moment after two years, but I've talked to Phil Gould and the NRL about one day bringing it back and using the game's big platform to push what I believe are important messages.
My story, as I mentioned, was about getting myself out of a cycle of addiction and gangs. One of the other guys in the show spoke about suicide. One girl spoke about depression, another shared her story about being abused as a child. There are no actors. It's just us talking about our real life experiences and issues that many people deal with every day.
The message is pretty simple: No matter how messed up your life is, there's hope.
I've signed with Huddersfield now and I'm looking forward to continuing my work with young people in the UK. It's like a dream, really.
When I dropped out of school at 14, when I was an alcoholic at 16,  when I was sent to an adult prison at 17, could I have ever imagined that I would one day be using those experiences to help people in three different countries?
No way. It's a blessing.
More about: England rugby league | New Zealand | New Zealand Warriors | Parramatta Eels | Penrith Panthers | Resilience | Super League | Sydney Roosters