The medal I struggled to accept
You've probably heard the saying "done a Bradbury".
I'm proud of that and it makes the hairs on the back of my neck stand up every time I hear it. I love it.
But after the final of the 1,000m short track individual event at the 2002 Salt Lake City Winter Olympics when I was the last man standing and won the Southern Hemisphere's first ever Winter Olympic gold medal, I wasn't sure if I wanted to accept the gold medal under those circumstances.
At the time, going out there and standing up on top of the podium just didn't feel right.
I've watched that medal ceremony many times, and I just looked 100 percent apologetic more than anything up there on the podium. I think if I was to do it again today, I'd go out there and I'd accept the gold medal but I wouldn't stand up on the top of the podium. I'd just make the guy come around to the side and put it on me and stay off the podium.
But back then, after I had a few quiet moments to myself, I decided I'd take the medal, not for that race itself, but for the 14 years of hard work in the lead-up to that race. I guess really, there was no choice, there was nowhere else to go. I was going out there to accept it.
It just didn't sit comfortably with me at that point, and if you see me at the medal ceremony, you can see that.
But all of those feelings were pretty quickly diminished when they started to play the Aussie national anthem, and there were 16,000 people in that stadium. For me, it didn't feel like there was anybody else there, and that was when I was really able to enjoy the gold medal for the first time.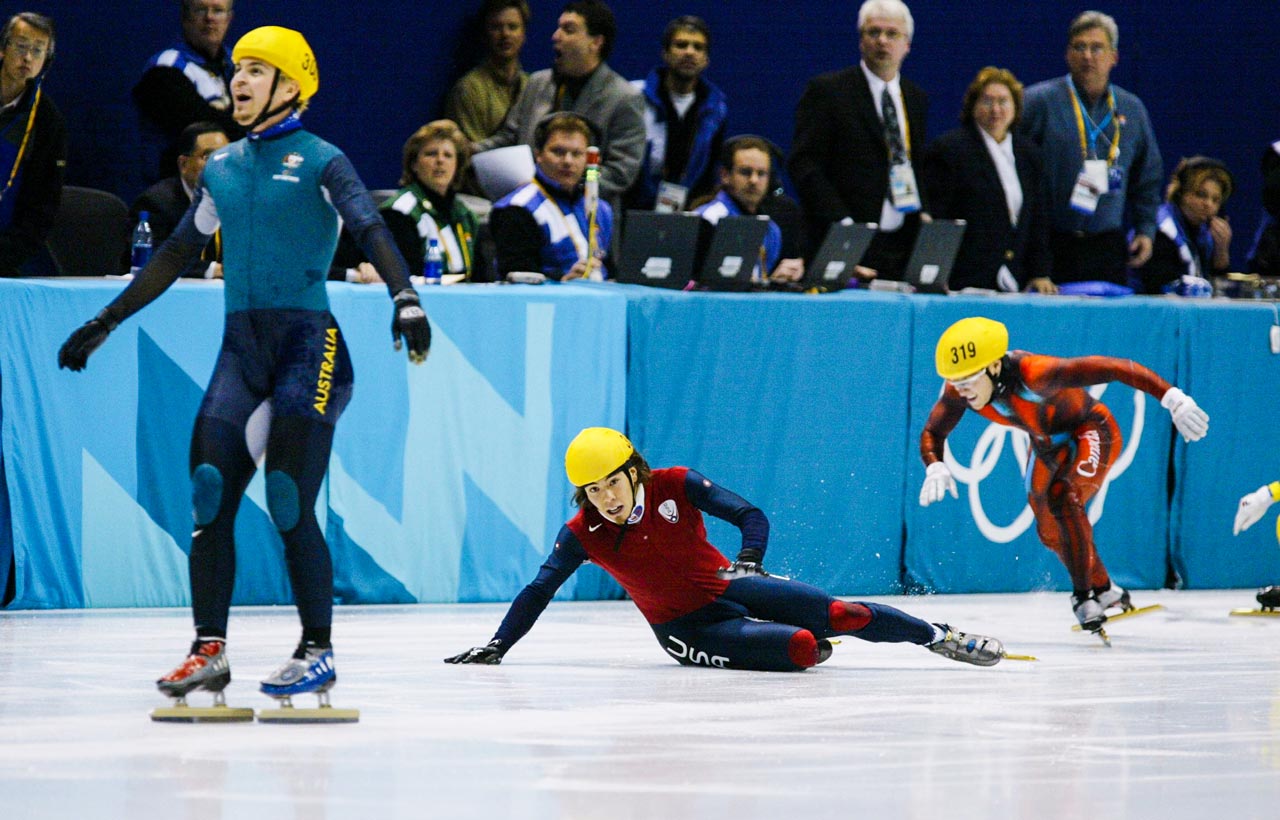 THE MEDAL NOBODY REMEMBERS
Nobody remembers the medal from the 1994 Winter Olympics in Lillehammer, which I won as part of the 5,000m short track relay team. It was the first ever medal won at the Winter Olympics by any Australian athletes.
We had some notoriety when we came back, which was nice, and I suppose in a way that was the beginning of where winter sports started to get on the map in the sporting landscape in Australia. I remember all of us in the relay team went on the Bert Newton show, a couple of us had a few interviews on Triple J, and we had the front page of most of the newspapers in Australia the day after.
There was some interest there for a couple of days and it was fun, and of course we went out to some pubs and people bought us some beers. But a couple of weeks later, we were forgotten.
Our short track relay team had won the 1991 world title in Sydney from nowhere. Leading into Lillehammer where we won the bronze, the Australian National speedskating Association was sponsored by Telecom. We never received as much a piece of that pie as we should have. I don't even know how much they'd sponsored us for, but in the relay team we each got $5,000 each which was an enormous amount of money at that point.
But I never really broke out of poverty as a speedskater until the gold medal in Salt Lake City many years later.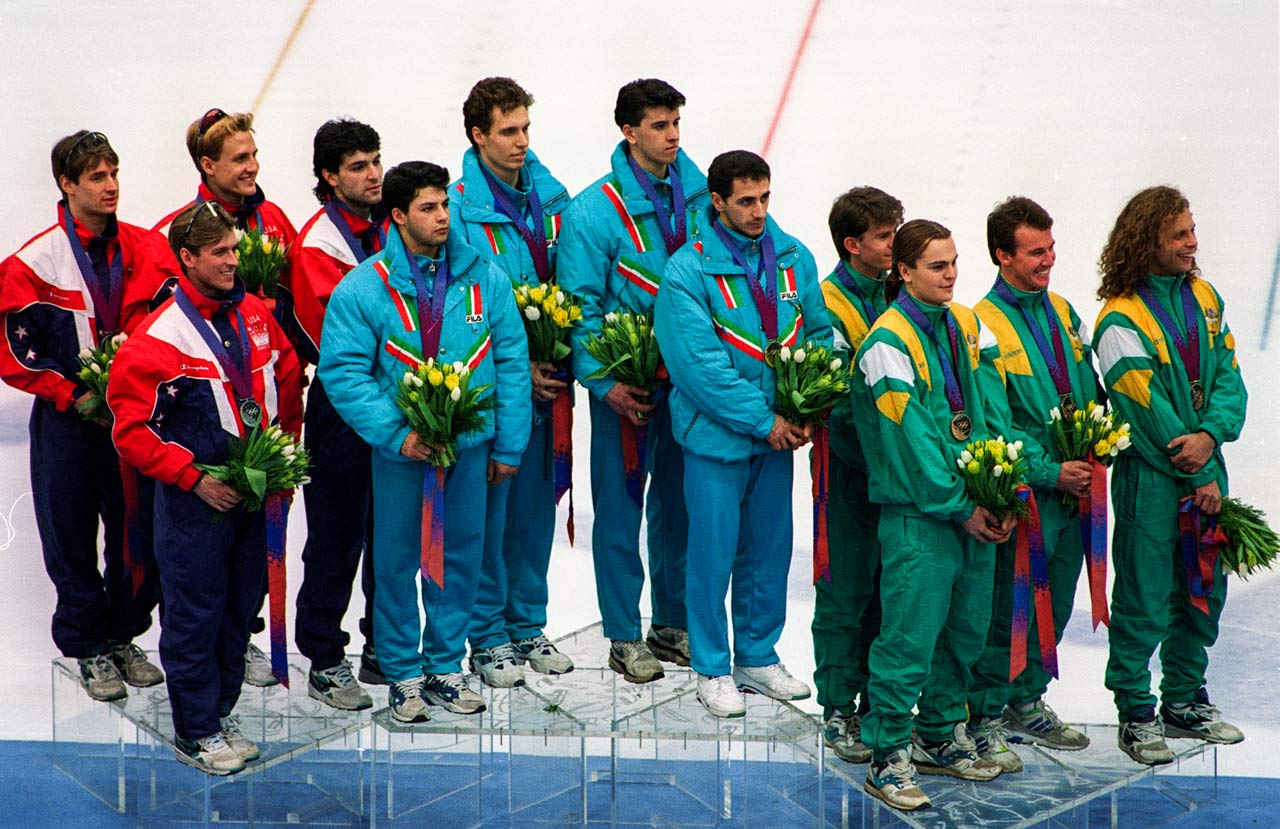 MY UNEXPECTED NEW CAREER
In the last 14 years, I've done well over a thousand gigs in 19 countries. I do over a hundred gigs a year, and that's combining motivational speaking and facilitating conferences. I even throw in some stand-up comedy these days as well.
I mean, don't call myself a comedian, but I'm pretty good at standing up!
I suppose in the corporate world I've been able to develop a skillset over the years. Getting up on stage, doing a keynote presentation with some comedy for an hour, hour-and-a-half, is the only thing in my life that I can call myself an expert at.
In some ways that really pisses me off, because I wish that I was still competing against the best speed skaters in the world or that I was able to make a career out of motorsport, which I tried for a few years after I finished skating. But it didn't pan out that way.
The adrenalin that you derive from sport is a lot more than everyday life. I've got three young kids now and I don't get much adrenaline from getting my kids out of bed, trying to get them to eat their breakfast, get dressed for school, put their sunscreen on, brush their frickin' teeth, put them in the car, drop them at school.
No one gives me a trophy every morning for doing that.
But what I do have is a fallback in that over the last 14 years, I've developed a very specific skillset as a speaker.
I haven't done it by myself in the speaking world, just like I didn't do it by myself as a skater. As a skater I had my coach, my physio, my parents, my equipment manager, my teammates. As a speaker I have my business development manager, I have a comedian that I work with and I have a professional speechwriter who helps me with my material and my on-stage craft and specific client objectives that I get from each particular client.
So while I was the only guy out there on the ice, it wasn't a one-man effort, just like it's not a one-man show when I'm the only guy up there on the stage at a conference.
I was actually the favourite for the individual event back in 1994 when we got the bronze as a team, but I was taken out by another skater in the first round of the competition and was left sitting there on the ice thinking,"this is bullshit".
The story I tell at speaking gigs is that you don't necessarily need to be the best, but if you show up every single day for a long time, and if you arm yourself with the right team of people around you, you put yourself in position for something good to happen down the track.
You also get a whole shitload of personal satisfaction along the journey, and then whether you make a billion bucks or you get a gold medal doesn't really matter, because personal satisfaction is the true meaning of success.
If you happen to achieve your goals at the end as well – which I was incredibly lucky to do as probably the luckiest individual gold medallist in Olympic history – that's great. But the way I won gold didn't change the fact that I had trained five hours a day, six days a week, for 12 years, to put myself in a position to get lucky.
I still work really hard at my public speaking. It's like anything. If your life's still, then everybody else will pass you by. You've got to continue to improve what you do.
I think today's world demands specialists. There's no point being the jack of all trades anymore, I think the jack of all trades died somewhere back in the '90s. There's no point being half good at a few things. You just want to be exceptional at one thing, and then hopefully you can afford to pay everybody else to do all the stuff that they do well for you.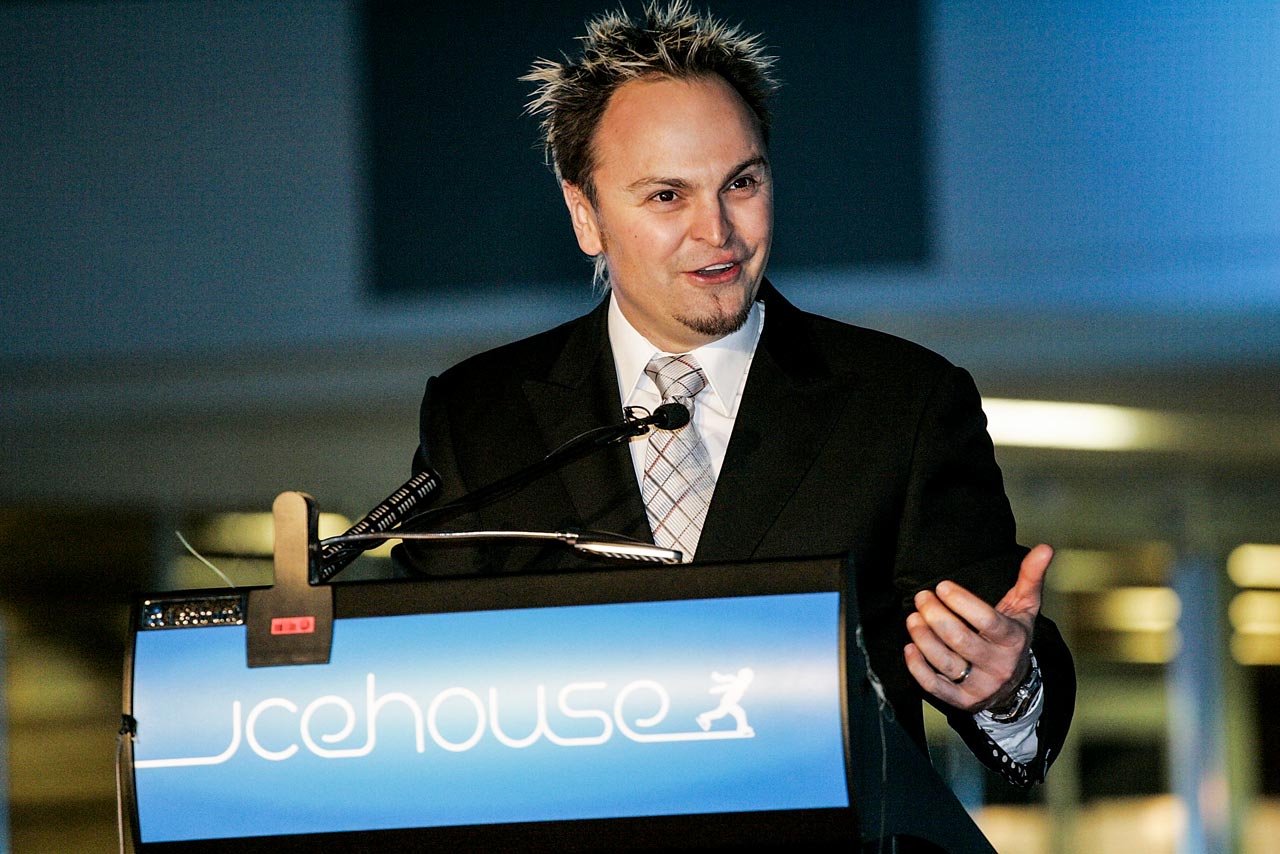 HINDSIGHT, AND A NEW WINTER SPORTING PASSION
Skating for me these days definitely isn't a social activity. It's something that I take my kids to do because they enjoy it, and therefore I get some enjoyment from it, but I'm more into snowboarding now.
Me and a few other blokes have got a place at Hakuba in Japan. You can check out our website at japanpowder.com, although I don't spend as much time over there now as I'd like with the three young kids.
I don't see the members of the relay team too often, though funnily enough, I'm catching up with them this week after a corporate speaking gig. We'll be getting on the beers, a few of the old crew, and we'll probably talk a little about the current skating crop and the upcoming Winter Olympics in Pyeongchang.
I was actually the favourite for the individual event back in 1994 when we got the bronze as a team, but I was taken out by another skater in the first round of the competition and was left sitting there on the ice thinking, "this is bullshit".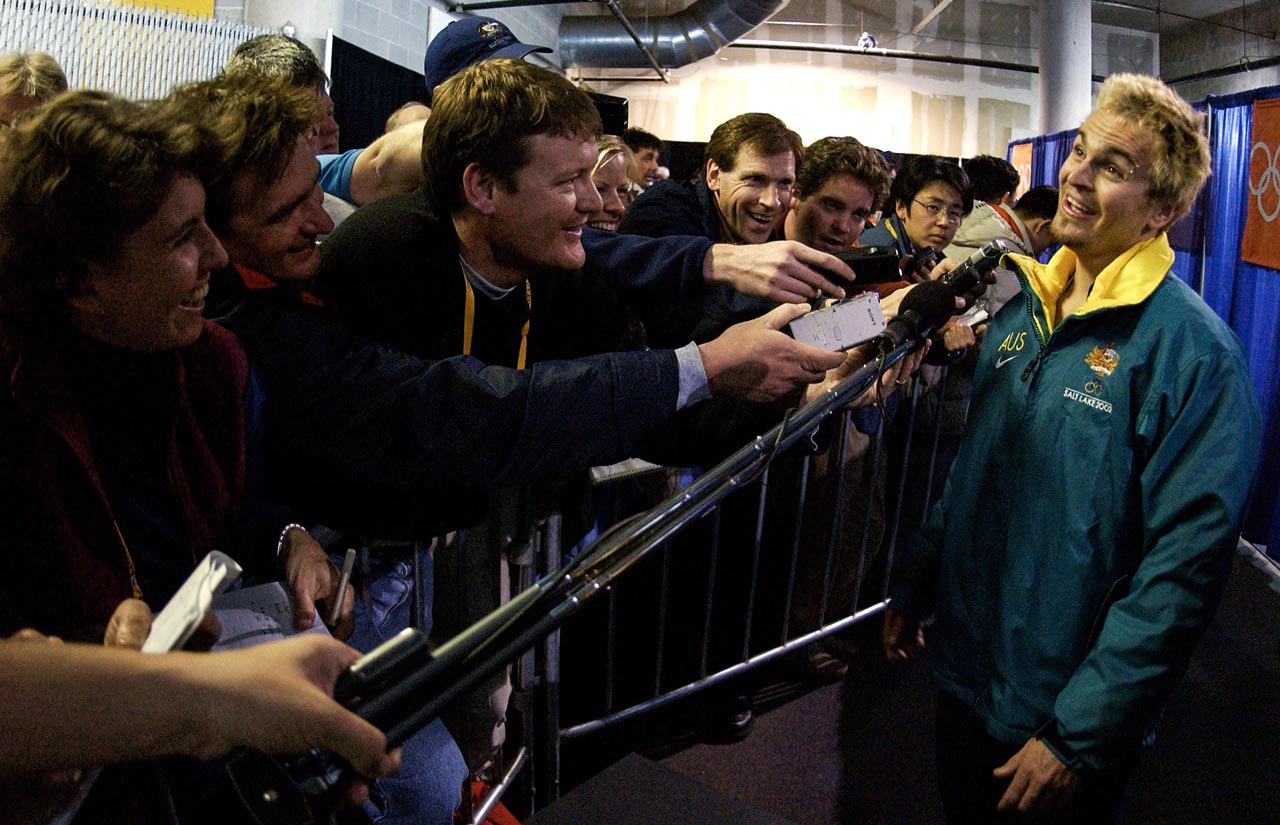 I would obviously have preferred to have won when I was the best in the world, but that's not the way it turned out.
Would I be as well remembered if I'd won in 1994? Probably not. Either way, it still would have been the first Winter Olympics gold medal for the Southern Hemisphere, so it would have been a difficult one to forget. But it's hard to say how my life would have panned out if I'd won in the traditional way.
Before Salt Lake, I felt I'd been screwed over in previous Olympics and some of that was my fault, some of that was other people's faults and in some ways things just didn't work out.
Do I believe that if you do right by others, if you work really hard at what you do, then karma comes into play at some point? Yeah, I do.
More about: Winter Olympics