Learning to be Australian
I've tried to live my life with eyes straight ahead.
I've tried not to reflect too much or dwell on things past.
This week has been an exception. The Bledisloe finale on Saturday is the last Test I'll ever play in Australia – it's at Suncorp Stadium, my home ground – and it has been difficult not to get a bit nostalgic, as much as I've tried to put it all to one side.
There have been times this week when I've taken a few moments to stop and think about the journey – the places I've been to, the people I have met along the way, the lessons I've learned.
I'd like to share a few of those with you now.
LOSING MY IRISH ACCENT
I moved to Australia from Ireland when I was five.
My Dad's name is Tom. He's a GP and he bought a medical practice with Mum, Maureen, in Mount Morgan, which is a tiny town of about 2,000 people near Rockhampton.
Ireland was in the grip of a pretty bad recession at the time and folks were moving to all parts of the world. But as for why Dad chose Mount Morgan specifically? I really don't know. It was like he was using a map of the world as a dartboard and somehow landed on it!
We moved from Galway on the west coast of Ireland. It's beautiful, but it's one of the wettest places in the world.
Mount Morgan, on the other hand, is extremely hot and humid. Of all the places to move, it's about as far away from Galway as you can get in terms of geography, landscape and climate.
There were four kids all under the age of five. I was the eldest along with my sisters Sarah, Katie and Suzanne. I honestly don't know how my parents managed it. It was a brave decision, but one that I am so grateful for because of the opportunities it afforded me.
I remember starting school in Mount Morgan and copping a bit of heat for my thick Irish accent. I lost it pretty quickly. It only took about six weeks for me to pick up an Aussie accent. Kids are pretty malleable at that age.
My parents made sure we were very aware of our Irish heritage. We went back every two years. We were very close with our family there. Mum's family used to mail us videos of Irish sporting games – everything from rugby to Gaelic football.
I was actually cheering for Ireland the first time I recall watching the Wallabies play. I was only eight and still more Irish than Australian.
There have been times this week when I've taken a few moments to stop and think about the journey – the places I've been to, the people I have met along the way, the lessons I've learned.
We were all at home in Mount Morgan watching the World Cup quarter final at Lansdowne Road in 1991. Big Gordon Hamilton scored with five minutes to go and it looked like Ireland would win it.
Then David Campese popped a miracle pass and Michael Lynagh scored a try in the corner in the last couple of seconds to pinch it for the Wallabies.
It didn't take long for me to develop a great passion for Australia and the sporting culture here.
That area around Rockhampton is a hotbed of Australian sport. I was into everything: cricket, swimming, surf lifesaving, rugby … you name it.
Steve Waugh was my hero back then. I actually preferred cricket to rugby right through high school and I idolised Waugh. He probably doesn't realise it, but he was huge in developing my passion and identity as an Australian.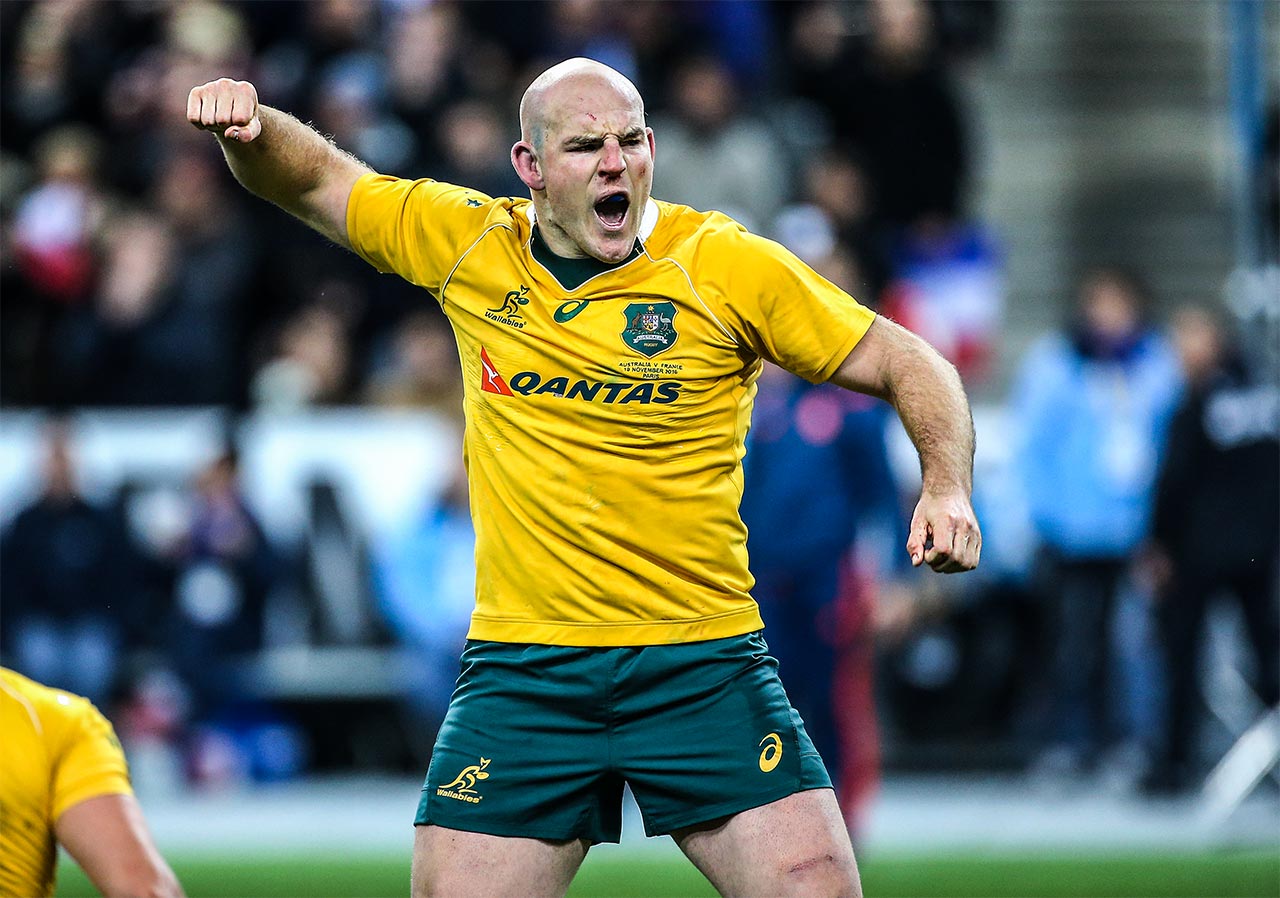 LANG PARK MEMORIES
I remember my first time going to Lang Park and the excitement of it all.
I was with Dad and we came down from Rockhampton to watch the Wallabies play the All Blacks in 1996. I was 13. It was two tries all, but Andrew Mehrtens kicked New Zealand to a seven-point win. The result was disappointing but the noise and the colour and the atmosphere were exhilarating.
I also remember watching the World Cup there in 2003. I was studying science at uni at the time and my mates and I used to buy the cheap tickets and watch the games at Suncorp.
I have some great memories of playing there for the Reds, Brumbies and the Wallabies.
On Friday, I took a few moments to reflect at our team photo shoot.
The Wallabies are wearing an indigenous jersey for this Test. It's a genuinely significant moment in Australian rugby and the country in general. It has never happened before. To be part of the team that showcases this jersey to the world is very special.
The fact this is all happening in my last Test in Australia has been quite emotional for me. After the team photo was taken I realised I was never going to walk down this path again. I took a moment to soak it in – just to realise, 'This is it,' acknowledge it and get on with the job.
I've tried to keep it business as usual this week, which has been difficult at times with all the lovely well wishes I've received from family and friends. We're playing the best team in the world. Anything less than a complete performance and full focus in a week like this will mean we come up short.
I've kept the emotional stuff to myself. Whenever I'm around the boys, I'm making sure the focus is squarely on the performance. That's what's important. Playing your last game at home isn't going to help the team win.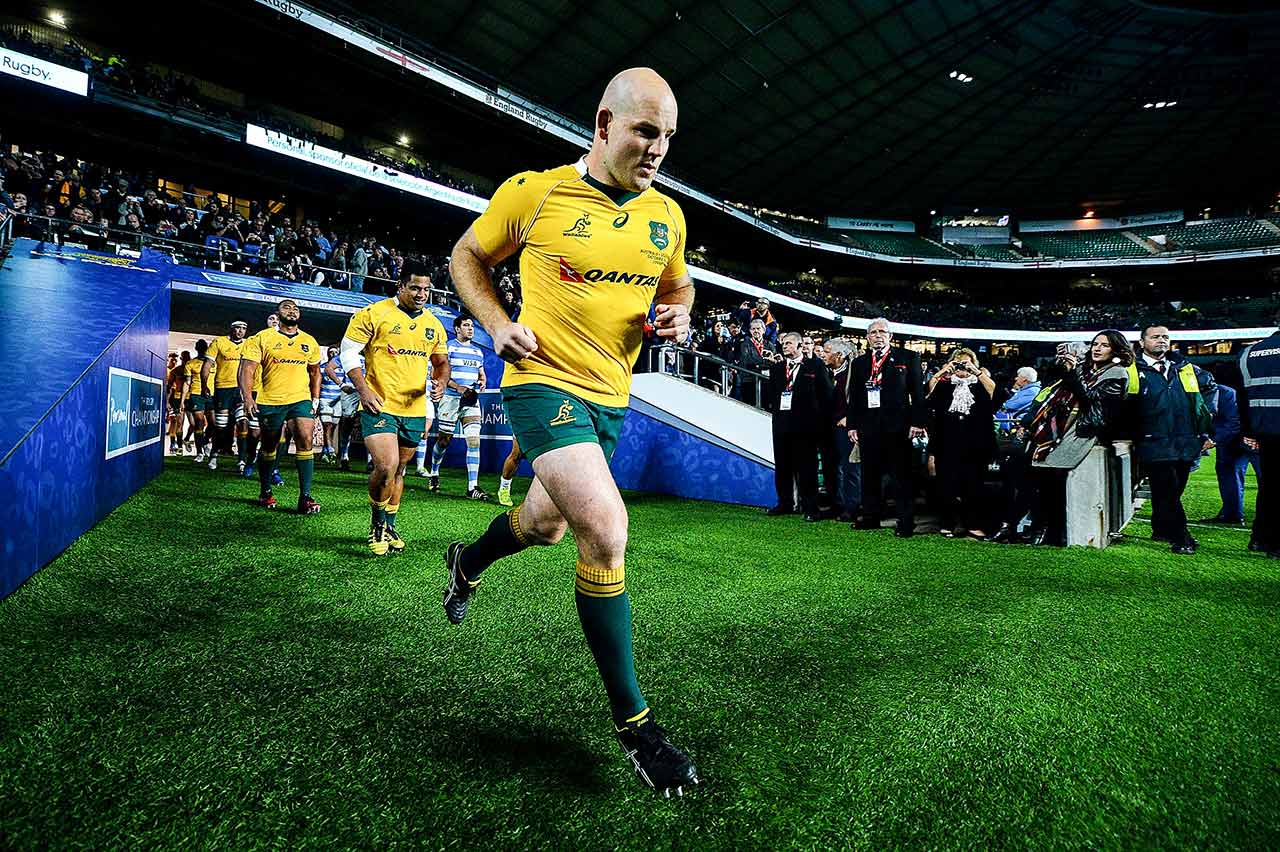 THE PEOPLE, THE EXPERIENCES
I was asked this week whether I was most proud about being the second most capped Wallaby of all time after George Gregan or the second most capped hooker of all time after Kevin Mealamu.
My answer was: neither.
That stuff really doesn't mean much to me. It's a number. It shows I've been able to do something for a period of time, but it doesn't define me. Whether you play one Test or 100, it's still very special. That I've played more games than someone else isn't meaningful. It's not the point.
The point is the people and the experiences that have left an impression along the journey.
I think of guys like Jeremy Paul and Nathan Sharpe and the other older players who gave me time when I was young. That resonates with you when you come to the end. The same applies to the coaches who have helped along the way, like Alec Evans.
I also think of experiences like the emotion of my Test debut against Samoa in 2005 at the age of 22.
I think of the first time I played against Ireland in the driving rain of the old Lansdowne Road a year later. I got tickets for all my family in Ireland. They all rocked up wearing Irish jerseys and waving Irish flags. It was a bit strange, them sitting right in the middle of the Australian fans in their Irish kit.
I think of the call from one of Ireland's scouts when I was 20 about play domestically in Ireland with a view to playing for the national team. I knew I wanted to play for Australia. But just in case I wasn't 100 percent sure, Eddie Jones, who was the coach of the Wallabies at the time, called me and gave me a decent serve about the whole thing!
I think about the decision to leave Brisbane and sign with the Brumbies. Being a proud Queenslander, it was something I never thought I'd do. I ended up playing in Canberra for eight seasons and I view it as one of the best periods of my life. The Brumbies are a very special club. They  gave me a great insight into team culture and being part of a family.
I think about the Springboks Test in Johannesburg in 2008 and Nathan Sharpe convincing me to go out for a drink afterwards. That's where I met Courtney. She was in town from Durban and was having a drink with her sister, Tiffany. Courtney and I are married and have three beautiful kids – Theodore, Darcy and, as of seven weeks ago, little Lawrence.
I think about my first Test as captain in 2014 and suffering a knee injury a few minutes in that sidelined me for a year. In hindsight, it was one of the most significant moments of my career. I learned from being out of the team. It really shaped me as a person and built resilience. It also allowed me to take a step back from rugby and start to contemplate the next chapter.
THE EVOLUTION OF LEADERSHIP
The captaincy taught me much about myself and leadership in general.
If I'm being honest, I probably would have liked the opportunity to captain the side a few years earlier. I came into it pretty late in my career. I was 30, 31 at the time.
Team dynamics have changed enormously. There was very much a hierarchy when I started. The young players didn't converse much with the older players. You didn't speak unless someone spoke to you. That's what society was like.
There was usually one very strong voice at the front of the room telling everyone what was happening. Now it's very much about listening, asking questions, observing.
I've kept the emotional stuff to myself. Whenever I'm around the boys, I'm making sure the focus is squarely on the performance. That's what's important. Playing your last game at home isn't going to help the team win.
You need to engage young players, make their voices heard and ensure they're having an input into everything. Even your tone and how you deliver messages has to be carefully considered. That's how you get the best out of the younger guys. It's rewarding when you see it come together.
You need to be vulnerable as a captain in this day and age. You have to open yourself up to become a better person and a better leader. And listen. Listening is an under-rated skill in leadership.
Seeing leaders like Michael Hooper and Bernard Foley emerge over the last year has been very, very satisfying. Leadership in teams is so important. It's underestimated. When you look at great teams, it's not just one person, it's a group of leaders.
That's true all over the world. A shared leadership model drives the best outcome.
I feel like we're getting to that point with this group of players. That's a good feeling to have when you're on the way out.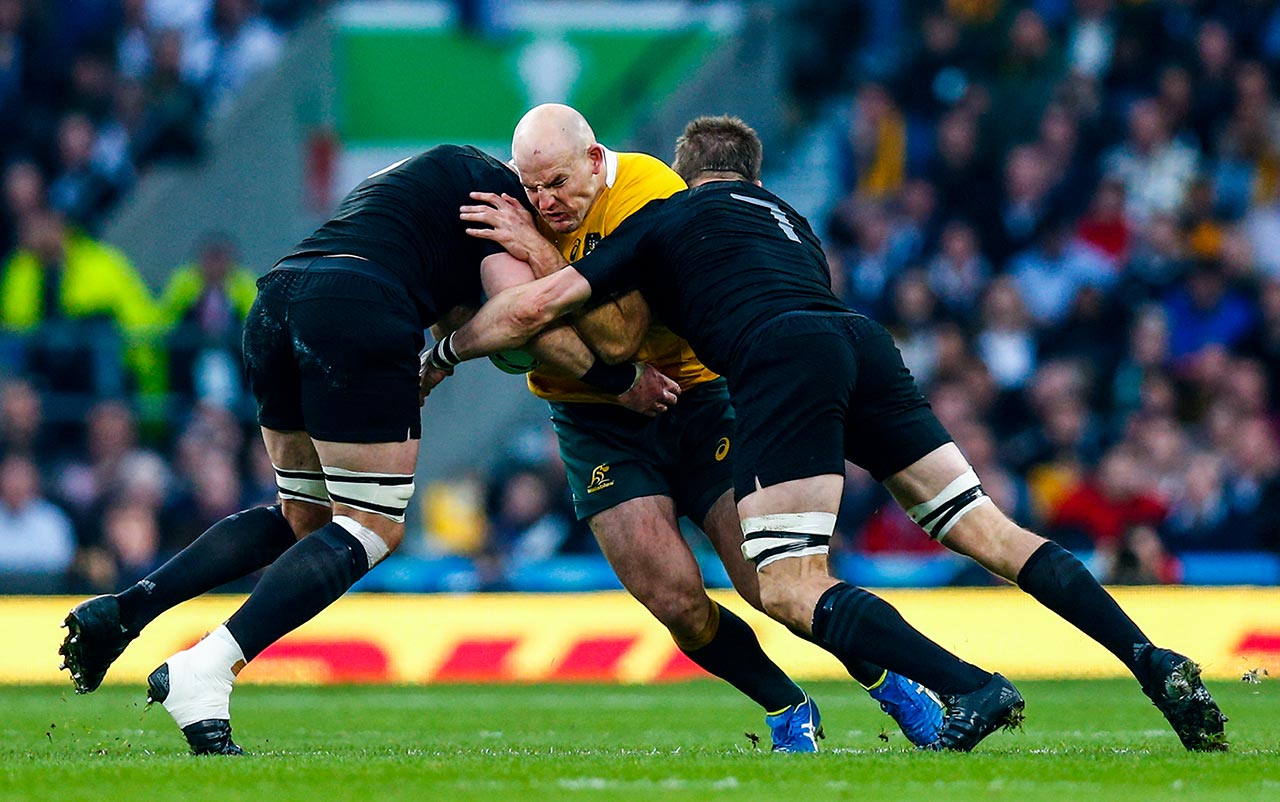 THE NEXT CHAPTER
I've tried to maintain interests outside of rugby, to be inquisitive.
No one ever really knows what retirement is like until you go through it. You can prepare for it all you like, but when you hang those boots up, you really don't know what impact it will have on your life. It's a very personal experience.
I'm conscious of the mental and the physical elements of retirement. You go from being a fulltime athlete to not a fulltime athlete in, like, two days. That's an important thing to consider for any retiring athlete. The physical element is probably a neglected part of the transition, but it's closely aligned with the mental side of it.
I have a little more time to prepare. I'm available to play on the Spring Tour and I've committed to playing on next season for the Reds.
And there's the not-insignificant matter of playing the best team in the world on Saturday.
The All Blacks have been the No. 1 ranked team in the world the entire time I've played rugby.
When you do have a win against them – and I think I've won five or six times against New Zealand – you know you've earned it. Those games are pretty special.
It's shattering when you lose, but they've been the best team in the world for a long, long time. You have to respect that.
I'll be trying to put the emotion of my last Test in Australia to one side on Saturday. You need to make sure it doesn't cloud your thinking and distort what your job is. I know my job well.
As ever, there will be a tremendous pride in playing for my country.
That sentiment hasn't changed one bit over these 125 Tests.
It's always been there. It's always been very strong. For me, it's the ultimate.
More about: Bledisloe Cup | Brumbies | Eddie Jones | Leadership | Michael Hooper | Queensland Reds | Retirement | Rugby World Cup | Stephen Moore | Wallabies