From desert to the big smoke
I said after my first Suncorp Super Netball game that I should just retire. I might have finished as a 'great!'.
I'm not, of course. I'm only 21 and I'm just starting. My family moved to Perth from Kambalda, a small WA nickel-mining town 40km from Kalgoorlie – I wouldn't even call it 'country', I'd call it desert – when I was 13. Then last year I left home and made the big move to Sydney to join the NSW Swifts.
To score the winning goal in the last seven seconds of my debut against the Queensland Firebirds this season was so incredible.
I remember thinking 'that has made the last six months worth it'.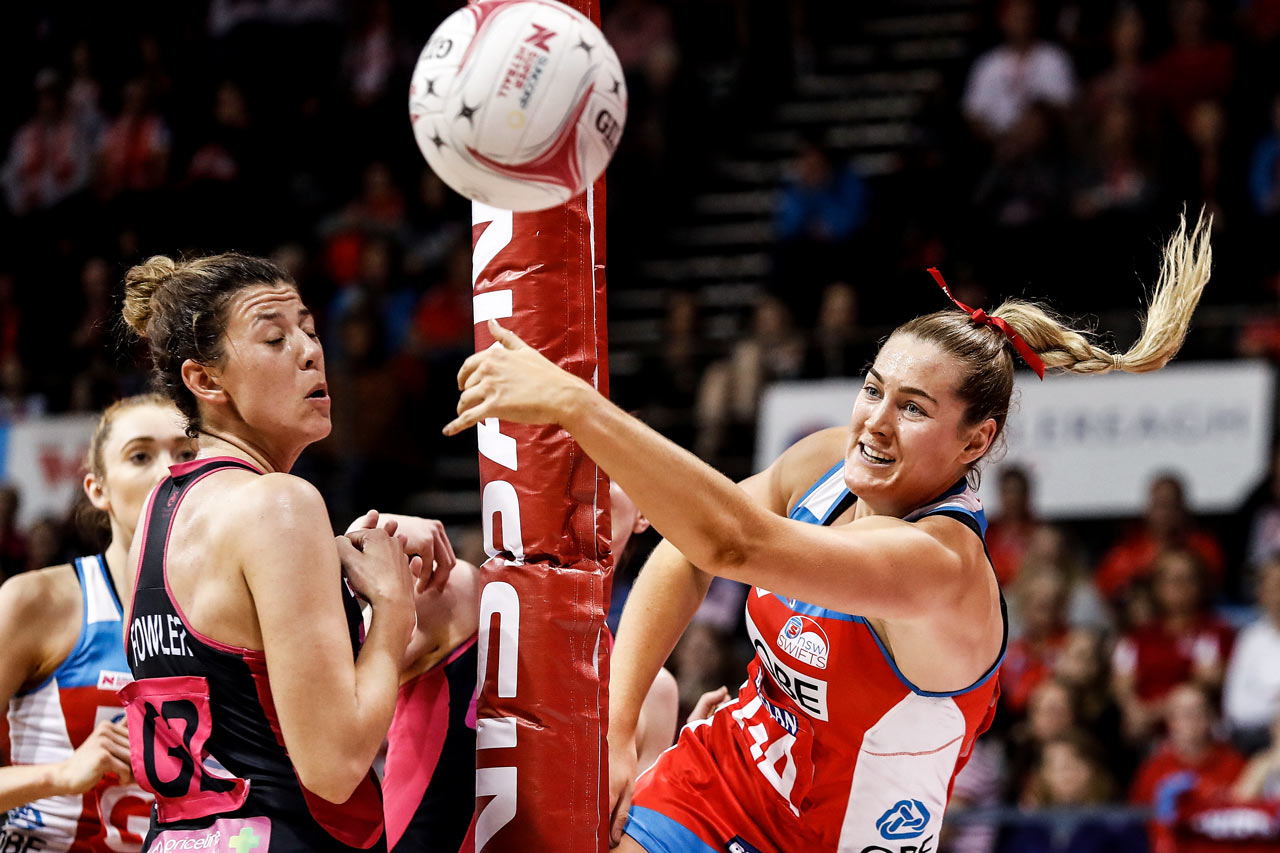 MY best year, my worst year
Last year, 2017, was probably my best and worst in netball. We won the ANL title with the Western Sting, and I was named MVP of the league and broke the record for the most goals scored.
Then a few weeks later, after I'd been part of the pre-tournament trip to Fiji, I got cut from the Australian team for the World Youth Cup. My feedback was that I wasn't versatile enough; I was only really playing goal shooter, and they needed someone who could also play goal attack. Obviously I was very upset and very emotional.
My other setback last year was with West Coast Fever. I'd been a training partner, and I knew one of their shooters was out of contract, so I was thinking that maybe there was an opportunity for me there. But, no, there wasn't. They got Jhaniele Fowler instead.
My WAIS coach Michelle Wilkins gave me the idea to look elsewhere, whether it was in Australia or going to another country, and I thought, 'why not?'. So I sent my athlete resume to a few clubs and Swifts got back to me quite quickly. When they offered me a contract, I didn't have a second thought. I didn't even think about saying no, really.
It was all pretty surreal. I remember I signed my contract and I sent it off, but when I didn't hear back from them for another 24 hours, I got really worried that they'd changed their mind. I was stressing so much because I knew that I'd signed the contract, but they hadn't signed it yet.
I didn't want to tell anyone, not even my closest friends, about the offer, because I was so worried the Swifts were going to say 'nuh' and take it off me. I didn't want to get my hopes up and then get them crushed. Thankfully, it all worked out.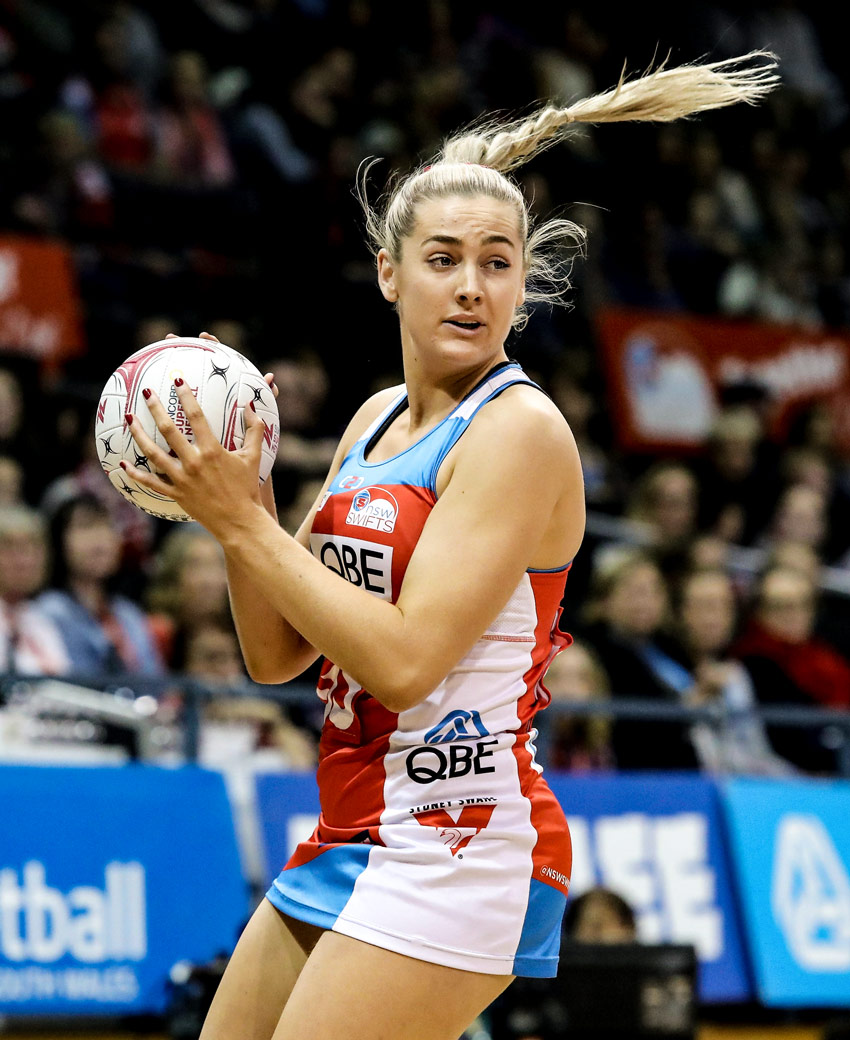 THE BIG MOVE
I'd only been to Sydney once before.
I didn't cry in the lead-up – except at the airport saying goodbye to Mum, obviously – but for the first week after I got here I cried every night. I was 'what have I just done? I've moved across the country to Sydney, I don't even know this place!'
My boyfriend Ryan moved over with me, and it was so good to have someone here from home. And he'd never been to Sydney before – not ever. So I really don't know why I was crying, because I had nine friends automatically, my teammates, and he had absolutely no-one, but I was the one who was upset.
My mum, me and my sister Darcee, who plays for Townsville Fire in the WNBL, have an app called Marco Polo that we use to send each other video messages. When I'd get one from mum saying, 'just saying hello, I'm going to golf today and just wanted to say that I love you', I'd open it and I'd just start crying.
It probably lasted about the first six months – until we started playing. I think it was just because it was such a change from Rockingham, which is a very relaxed place, to living in Sydney, which is such a big, busy city.
It was all very different, and so was going from the Fever training environment to the Swifts. It was a lot of change, and that included living out of home for the first time and having to do my own washing and cooking and stuff like that. So if one little thing would upset me I'd just think 'oh, life would be so much easier if I was back in Perth'. But once we started playing it got so much easier.
And then I fell in love. With Sydney.
More about: Diamonds | Fast5 Netball World Series | Laura Geitz | NSW Swifts | Super Netball | West Coast Fever