Sinead Diver - Contributor
'Never let others decide your fate'
I was very sporty as a kid, but never dreamed I'd run at an Olympics for Australia. For a start, I'm Irish, and when I first came here it was on a one-year working-holiday visa in 2002.
I stumbled into running nine years ago, aged 33. And now, after a seventh placing in the London marathon, I've run a qualifying time for the Australian team for the Tokyo 2020 Olympic Games.
I'm from a small town on the west coast of Ireland called Belmullet. At my local primary school, the focus was on academics. Sports just didn't feature. However, outside of school I was very active.
I grew up on the coast and, although we didn't have any organised sports in our town, I was constantly running around, cycling, swimming, climbing cliffs or playing soccer and basketball with friends.
Unfortunately, the secondary school I attended had the same outlook. Academics was the focus and sports were seen as something you did in your spare time.
The school was run by nuns and they discouraged girls from being involved in sports. We were, however, allowed to play basketball at lunchtime, so that became my passion for the next few years.
I studied PE and Irish Teaching at university. I was surrounded by so many sports but, at 17, the expectation was that you should already have discovered your sport.
There was very little opportunity to try other sports, as you were expected to be at a certain level already. The irony of this (given the age I started athletics) doesn't evade me!
So my college years were spent socialising, partying, trying to make the basketball team (I was never really that good) and a little bit of study thrown in. It was fun and I made a lot of close friends but unfortunately athletics never featured.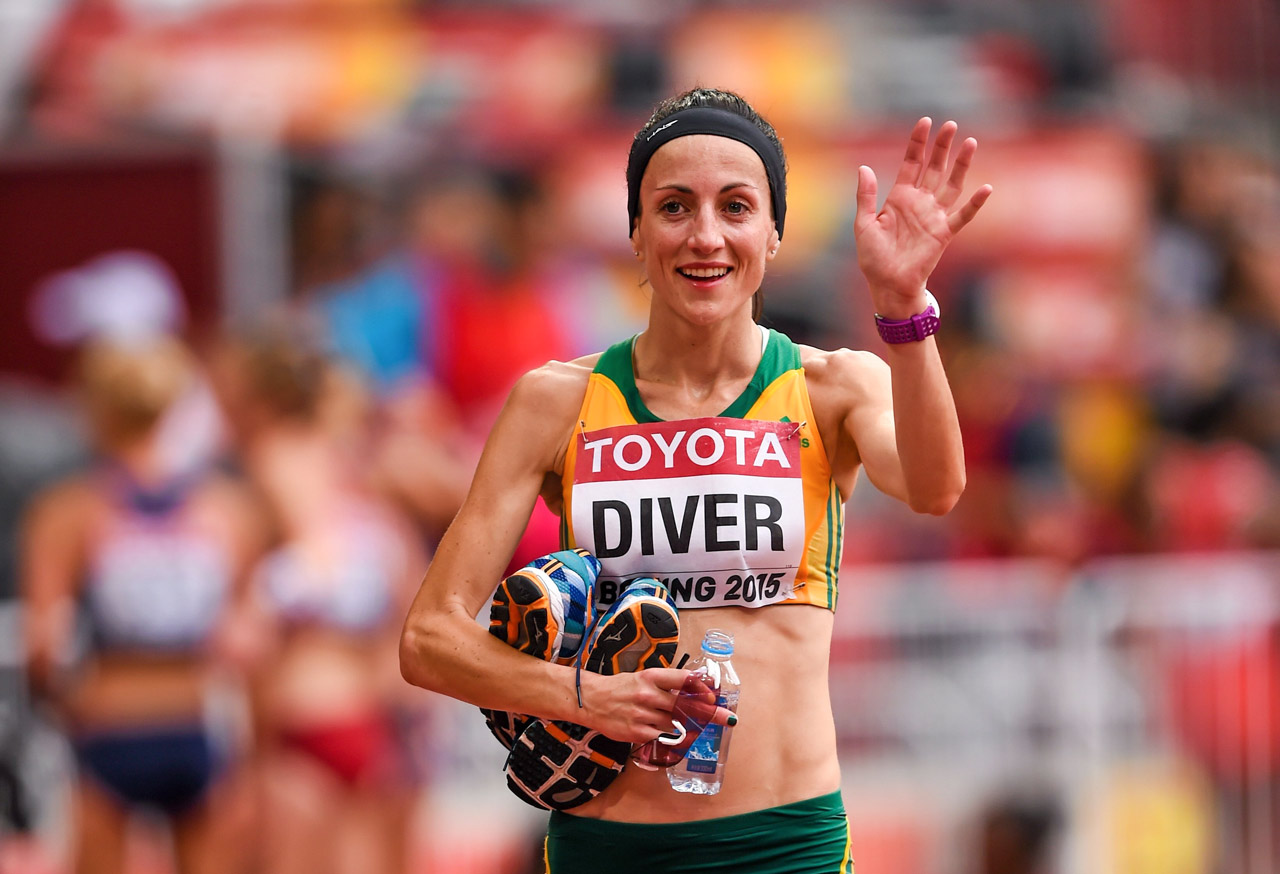 I was vaguely aware of Sonia O'Sullivan, as I'd seen her race on TV a few times, but I had no appreciation of how phenomenal she really was.
Not being in the sport, her times meant nothing to me. I only realised after I started running how fast she actually was. One of Ireland's finest ever athletes, who I am now lucky enough to call a friend and mentor.
After I completed my degree I went on to do a post-graduate in computing, as I wasn't sure I wanted to be a teacher, and I've worked in IT ever since. 
A LOVE OF RUNNING
I started running in 2010 whilst on maternity leave with my first son, Eddie. My sister Grainne, who also lives in Australia, asked me to join her work team for the Corporate Cup event (a fortnightly team relay held at The Tan).
I was keen to get fit after pregnancy and thought it might be fun, so I decided to give it a go.
One of the guys on the team was surprised at how fast I ran a lap of the Tan off zero training and he suggested I join a recreational running group, the Crosby Crew, and that's where my love of running started.
Being a new mum, I was very tentative about committing too much, so I only went to training once a week. After about a year or so, I signed up to my local athletic club and started competing at state level.
By 2012, I had won numerous state titles and my first national title came in the Half-Marathon in September of that year.  
I was really enjoying running at this stage, but Colin, my husband, and I wanted to have another baby so I decided to take some time off to get pregnant.
Dara was born in 2013 and after that I moved up in distance to the marathon. I was always better over the longer distances, so it made sense to try it out.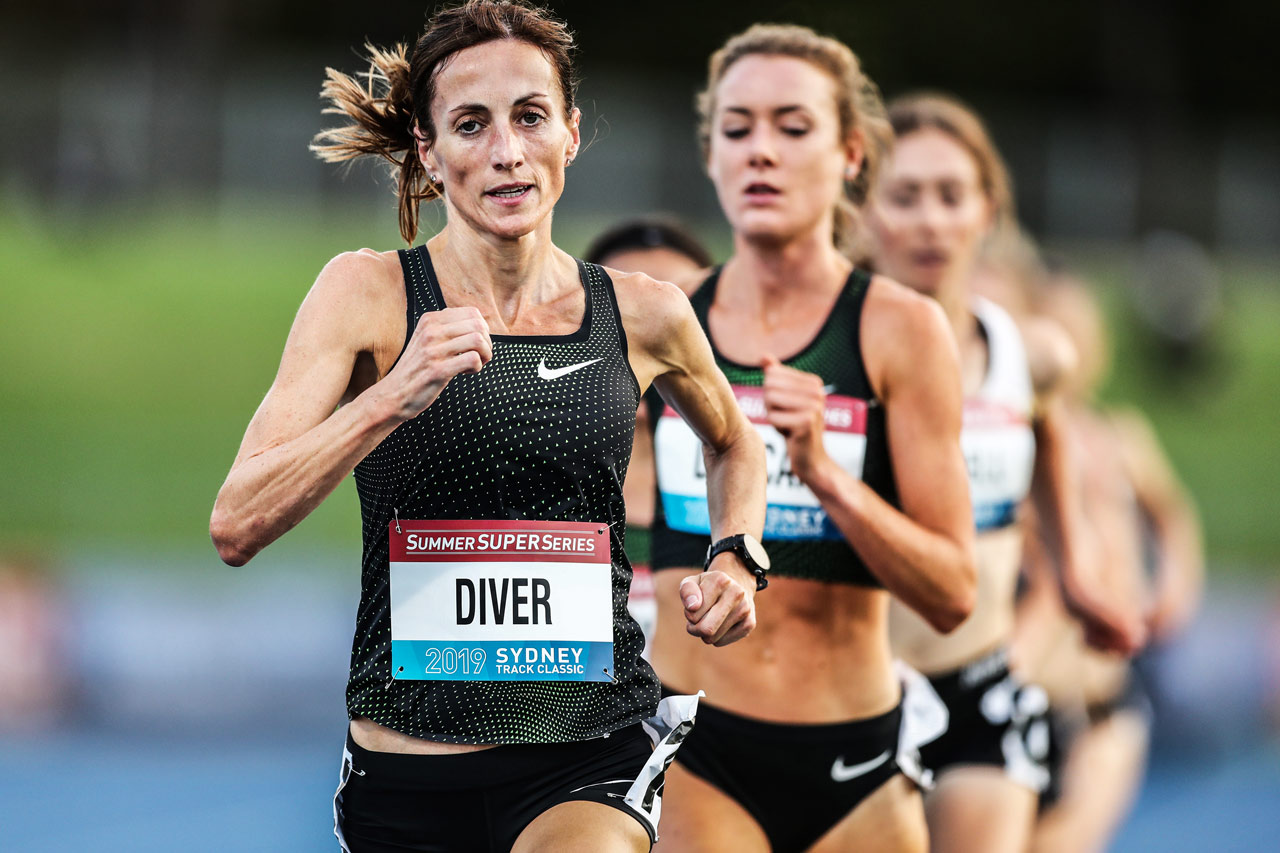 I ran my first marathon in Melbourne in 2014 and clocked a World Championship qualifier. As a citizen of Ireland and Australia, I was eligible to run for both countries.
I had presumed I would represent Ireland as this was my country of birth, but Athletics Ireland (AI) had other ideas.
A month after my 2:34:15 at Melbourne, they changed their qualifying standard to 2:33:30 – 45 seconds faster than mine. This was a bit of a blow for me at the time.
I took it quite personally and couldn't understand why they would intentionally exclude me from the team. In hindsight, I realise it wasn't about me and I can understand how AI might not have been overly thrilled about welcoming a 38-year-old with no real running credentials to the team.
However, I was very lucky that Athletics Australia were a bit more open-minded and offered me a spot on the team for the World Championships in Beijing in 2015.
LOVing AND HATing THE MARATHON
Four years on and I have represented Australia three times at World Championships and just recently ran my eighth marathon in London.
This was my best marathon to date and one that I'm very proud of. I was up against some of the best women in the world, placed seventh and clocked a personal best time of 2:24:11.  
Without hesitation, I can say that I've learned something new from every marathon. It's a race like no other.
As a citizen of Ireland and Australia, I was eligible to run for both countries. I had presumed I would represent Ireland as this was my country of birth, but Athletics Ireland had other ideas.
It's as much a mental game as physical and you must give it everything to succeed. Even then, there are no guarantees.
You can be the fittest you've ever been, but there are so many factors that impact the outcome, often your time doesn't reflect this. This is why I both love and hate the marathon.
The elation that you feel when it all comes together after months of preparation is magical. But if it doesn't go to plan, it can be devastating.
Due to the strain that training and racing puts on your body, you can't just go and race another one a few weeks later.
You must allow time to recover for your body to heal and this really limits the number of chances you have to succeed.
AGE ISN'T AN ISSUE
I find it extremely frustrating that a lot of the media attention I get is mainly focused on my age.
So often, my race times are glossed over and all that gets mentioned is my age. In the coverage of the London Marathon earlier this year, I was referred to as 'the 42-year-old' – everyone else was allowed the privilege of being referred to by their first or last name!
I know, in some ways, it's meant to be complimentary. Not a lot of athletes continue to find success in their 40s but I've been running for a relatively short period of time, so it's a very different scenario for me. 
I would like if people were a bit more progressive and realised that not everyone has to follow the same path to achieve success, particularly in running.
There are no major skills to master. It's not like you've missed the boat if you didn't do it as a junior. Being fit, healthy and motivated is a great place to start – and that's exactly how it was for me. 

Succeeding at any age is all about your mindset. I'm still really motivated and determined because I haven't been doing it for that long.
I can understand how, after a long career in athletics, someone might lose that motivation especially after having achieved their goals.
There are so many parts of your life that are put on hold when training as an athlete. It can be a tough grind and there comes a time when athletics needs to take a back seat and the rest of your life continues.
I guess I've kind of done things in reverse, so I'm still 100 per cent motivated and absolutely loving it!
My age isn't an issue with people I train with. That's one of the reasons I love training with them. It just isn't a factor.
They're all a lot younger than me but they show me the same respect as anyone else in the group.
More about: Olympic Games | Resilience | Rio 2016 | Tokyo 2020 | Women's Sport