Childish flaw I had to overcome
I thought I'd found a home before in footy. A couple of times. But it didn't work out as I'd hoped.
I played two years of under-20s at the Bulldogs, made first grade in 2015 and was the club's rookie of the year. I had a whole bunch of friends there, guys I'd come through the grades with, and I was really happy. But by early the following season I was gone from the club.
I landed at the Warriors and they promised me all the opportunities I wanted and needed, but then I played reserve grade for basically the whole year. One first-grade game, for 20 minutes. I had an option to stay another year if the player and club agreed, but I was straight home at the end of the season. I was down in the dumps and got too homesick as well and I just wanted to come home to my family.
I got lucky, I guess, signing a two-year deal with Manly after that. I knew they had been interested in me from back when I was playing for the Bulldogs and they obviously stayed keen. Last year, my second year there, was big for me. I started it as a prop off the bench and eventually got back to my preferred position as a starting second-rower. I played all 24 games and was scoring plenty of tries. I played the best footy of my career so far.
But as good as it looked for me and as happy as I was to be playing regularly, a few things happened to create doubts in my mind about whether it was the place for me long-term. More about all of this stuff at these various clubs later, but when Parramatta coach Brad Arthur contacted me last season everything he had to say resonated with me. 
As a younger player, from late teens to early 20s, I'd get angry and blame other people when things didn't go right for me. I didn't really look at myself and where I was at fault. I didn't bother to identify what I could do to improve my situation and so my career went on a downward spiral.
It took me a few years of being stubborn and just childish, I suppose, before I started to learn, and it was really that second year at Manly when I finally got it right in my head. Parra was another club that had previously been interested in me and Brad and his staff must have continued to keep an eye out, looking for the right signs.
I had a meeting with Brad and he said, 'Look, mate, I like the way you play footy. I think you can make our football team a lot better side and from what I've been told and what I can see you're a good bloke too and we need a bunch of good blokes who are also good footy players'.
I walked away from that meeting feeling pretty good about myself. I was pretty happy with what he had to say about me. Why wouldn't I be? I had a look at Parra's roster and thought, 'I think I could fit into that team quite well, actually'. So I signed.
Like I said, I really enjoyed my time at the Bulldogs and I thought that was my club for life. Then the first half of last year at Manly I thought it could be a great home as well. But now I'm at Parra and I refuse to allow any leftover negativity from past experiences affect my attitude. New slate. This is a great place to be and I love it here so far, so that's all I'm thinking about. Long may it continue.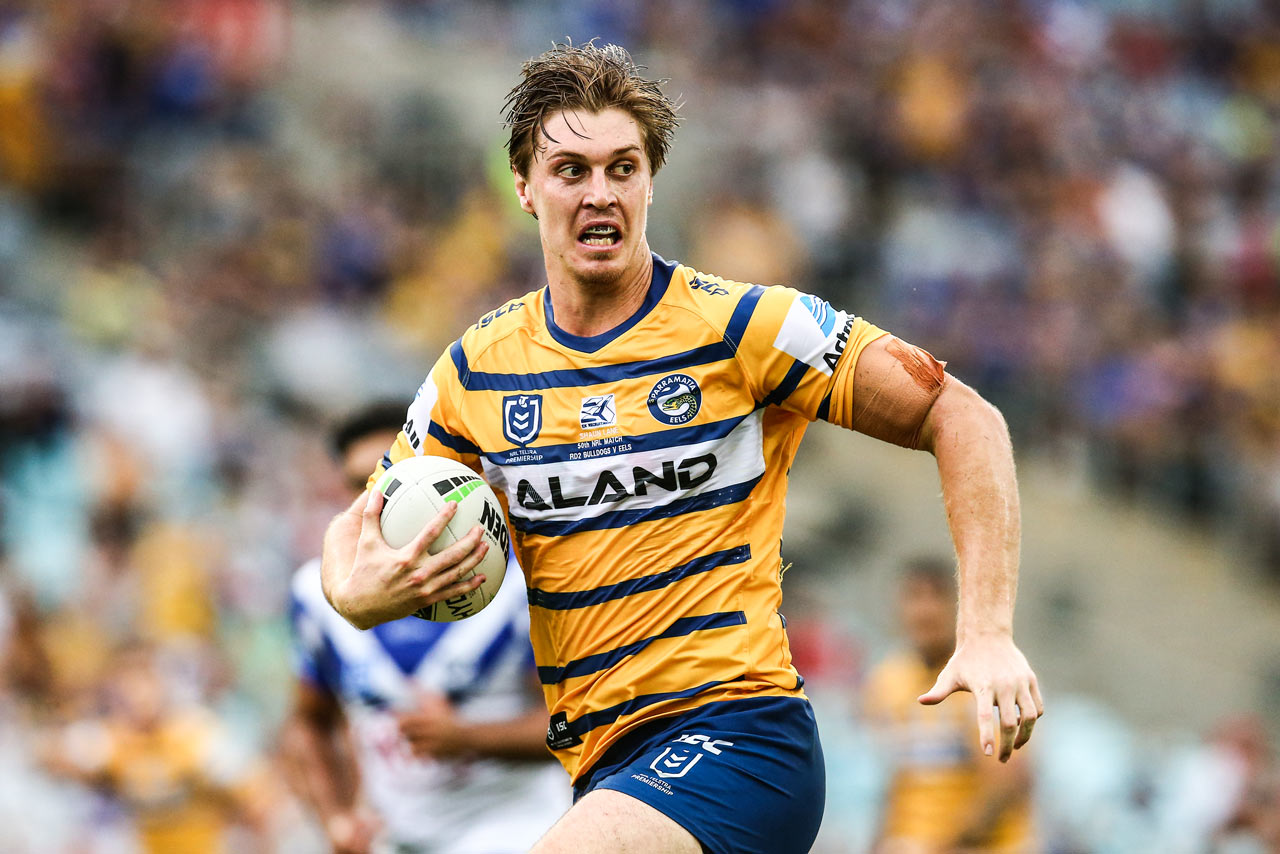 I find it hard to be assertive
I think the penny dropped for me at the end of the 2017 season with the Sea Eagles. I'd played nine first-grade games in my first year there, so I was still in that sort of limbo state between reserve grader and first grader. Fringe first grader, I guess you call it. I was about to turn 23 and this had been going on for too long. I had to do something to turn it around.
Back at the Bulldogs, after playing 14 games in 2015 and scoring a few tries and doing pretty well I entered the final year of my contract and my manager and I were trying to negotiate a new one. I don't know if they felt we were asking for too much money or what, but the club said they had a list of players they wanted to retain and not enough salary cap space to keep everyone and as it worked out I guess I became collateral damage to some degree. But it probably wasn't just that.
They had already signed Raymond Faitala-Mariner from the Warriors for 2017 and in early 2016 the two clubs basically swapped me and him. Des Hasler was coaching the Bulldogs and he probably liked Faitala-Mariner better than me as a player. If I'd been everything Des wanted at the time he probably still would have re-signed me, but, you know . . . I was also still quite young and a bit dumb and complacent, if I'm honest.

After a big season in 2015 I thought things would come easier for me than they actually do. So I went to Auckland and thought, 'OK, I'm finally away from that stupid salary cap whatever drama, I'm getting paid better here and I'm going to get better opportunities'. But it didn't happen.
Andrew McFadden was the coach and he did tell me, 'I just want to see you more committed at training', and things like that. I guess I'm kind of an introvert by nature, so I find it hard to be assertive sometimes and just tell people, 'Get out of the way, it's my ball', and that was one thing I kind of struggled with over there.
You really had to be assertive in that system, especially playing in reserve grade because everyone's pushing for that first-grade position. Dessie had given me similar advice. There were other things I needed to work on in my game, but I feel the biggest thing was that I had the talent and the ability and didn't believe in it enough to go out there and be assertive with it and put it on show. It took me a long time to get that bit right.
More about: Canterbury Bulldogs | Manly Sea Eagles | New Zealand Warriors | Parramatta Eels