A one-way ticket changed my life
'Listen: we don't think you're within the top 100 players in your position and we're going to terminate you from the squad.'
I was told this by the New Zealand Warriors at age 15, right when I believed my dream of becoming a professional rugby league player was about to come true.
It was really disheartening. I had been travelling two hours, three times a week to train with their development squad. I was a young kid who only wanted to play rugby league and, in New Zealand, the only path to the NRL was through the Warriors.
So, their knockback prompted a massive decision.
At age 16, with dad and two mates alongside me, I moved to Australia. All we had was a one-way ticket to Sydney and the promise of a game in local footy.
I couldn't have imagined what would unfold.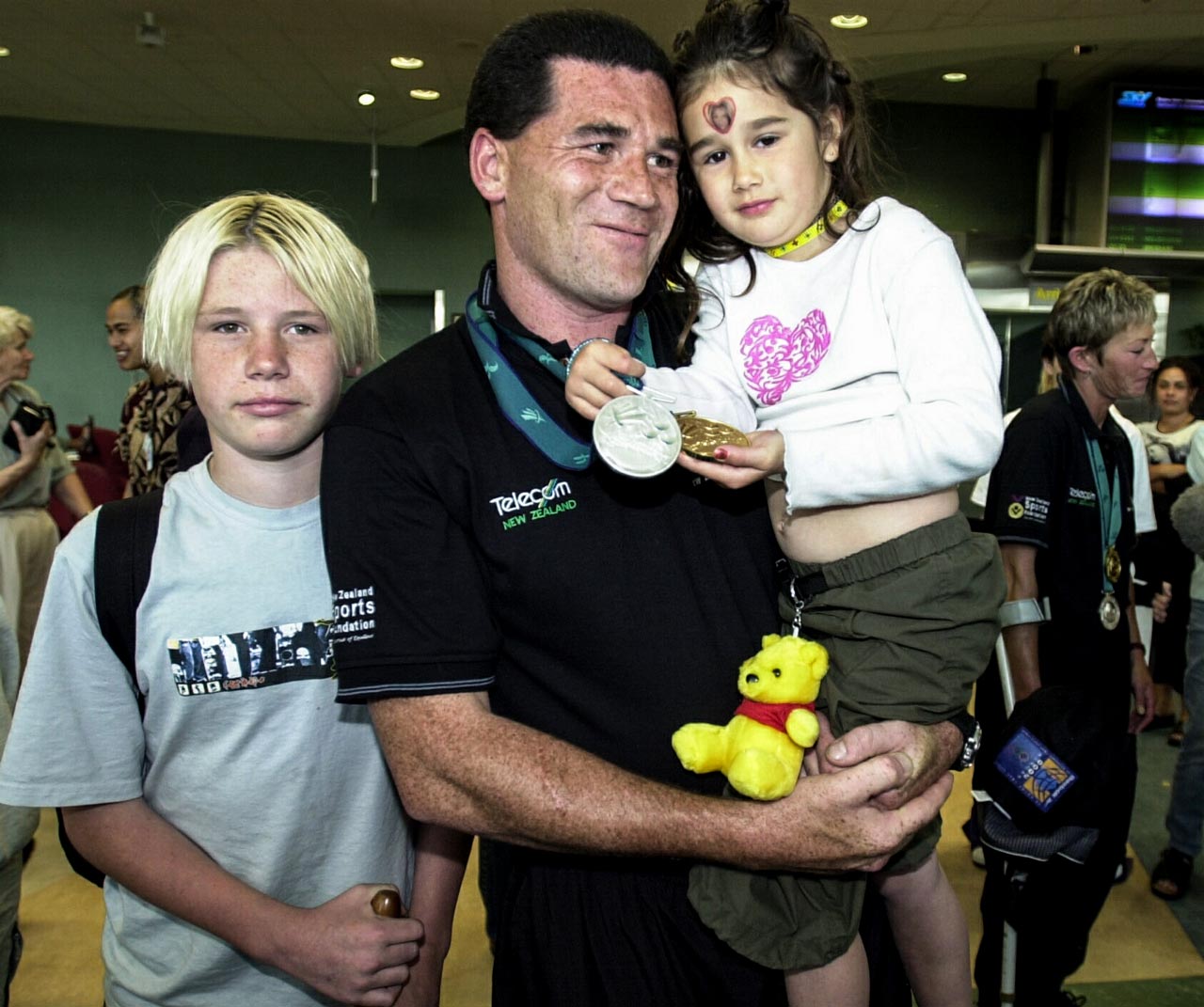 DAD & A BOLD MOVE
My old man, John, has been the biggest influence on my career. He coached my junior rep teams in the Waikato and he's been with me the whole time as a rugby league player.
Dad has one leg. He won a gold and silver medal in the Sydney 2000 Paralympics, for javelin and shot put. He's always encouraged me to follow my dreams.
One of his sayings which really stuck with me from a young age is, 'Where there's a will, there's a way'.
Growing up, dad always had problems with his prosthetic leg, whether he was doing the long jump, running 100 metres or playing touch footy with us on the beach. He'd fall down, get back up minus the leg and always make everyone laugh.
'Listen: we don't think you're within the top 100 players in your position and we're going to terminate you from the squad.'
But laughs aside, dad is an inspirational man. I've been through some hard times myself but they pale in comparison to what dad has overcome.
He lost his leg at the age of four in a freak lawnmower accident but he's never made an excuse. He pushed through every hard time he ever had to become a successful athlete. Watching him go through life that way not only showed me but laid the foundations for me to see what it takes to be successful.
So, his message to me about moving to Australia for footy was, 'If this is what you want to do, let's do it'. He was willing to go out of his way and come with me. He talked with my mum, Leigh, and they made the decision that they'd let me finish up at school.
We had no contact with the Sydney Roosters or any other NRL club at that stage. It was a bold move to follow my dreams and try to make them reality.
THE BACKPACKERS
We had a friend in Australia who had organised for us to play in the local South Sydney competition with the Clovelly Crocodiles. That's all we knew going over there: that we had a start in local footy.
We had booked a one-way ticket to Sydney with no planned accommodation. We moved into a backpackers lodge at Coogee.
We got to the airport and there was a big backpackers board there. We spotted one – Beachside Backpackers. They had a free taxi, so that's how we ended up there!
The backpackers was pretty rugged at the time, all bunk beds and communal showers. It cost $125 per week to stay there. We did it rough for the first few weeks, it wasn't the best. But we made do with what we had.
Dad is an inspirational man. I've been through some hard times myself but they pale in comparison to what dad has overcome.
We got a big shock when we landed in Coogee, we'd never seen anything like that and we were gobsmacked. The sights of Coogee were pretty appealing for 16-year-olds!
But we had each other and a good work ethic, so we tried not to lose sight of why we were there: to make a footy career.
We stayed in the backpackers for about three months, until we all got jobs. I was flipping burgers at Hungry Jacks. We'd eat there quite a bit. It was a nice change from the tinned baked beans we'd eat at the backpackers. That and scrambled eggs was my diet for the best part of three months.
Dad was there to support us until we got settled and found a proper house. He ended up staying and eventually, my mum and my sister made the move over. It was awesome to have that family support.
We were lucky: we ended up getting a semi-furnished house about 200 metres back from the beach at Coogee. We had basic furniture to get us through until we saved some money to get some better stuff. We might have taken a blanket or two from the backpackers!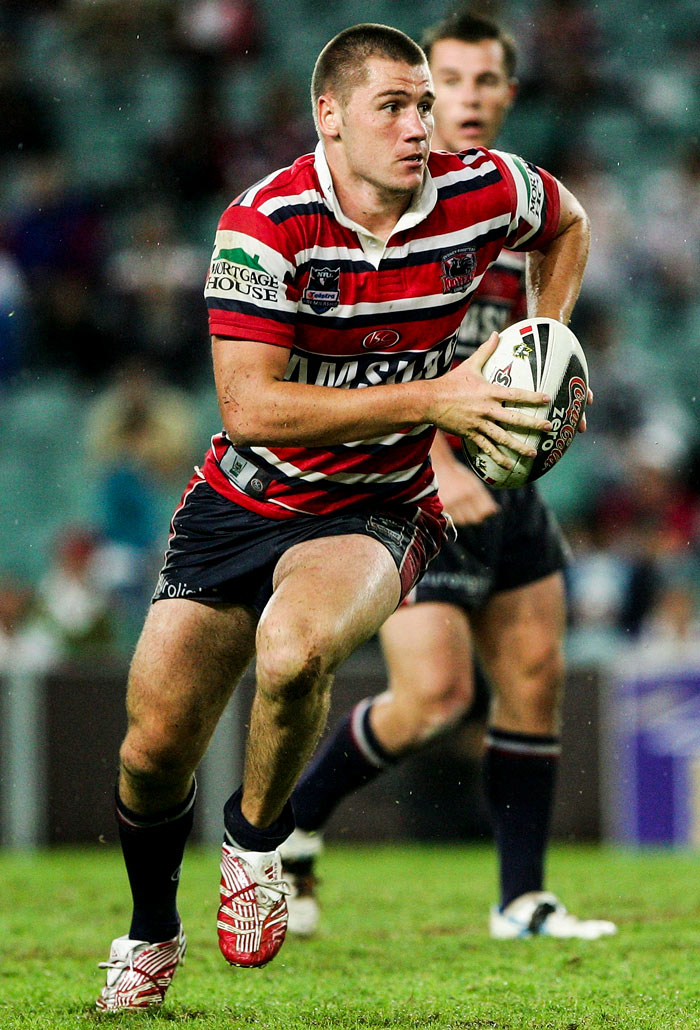 MY DREAM REALISED
One of the Roosters' under-18s coaches heard there were three Kiwi boys playing for this Clovelly Crocodiles team and we were doing pretty good. He came down and gave us an opportunity to train in the preliminary squad for the Roosters' SG Ball team. We were training in the Roosters gym, getting a little taste of what it was like.
I ended up getting a manager. Someone from New Zealand put me on to a guy who said he could help me find an NRL club. We had some scouts who came to watch one of those local footy games.
I got offered a contract – with the Panthers. I was that close to moving to Penrith and going to school at St Gregory's. I'd pretty much signed the contract after going out to Penrith and viewing their facilities.
I stopped training with the Roosters but then they asked, 'Where have you gone?' They heard that I'd signed with Penrith and were disappointed – so they ended up offering me a contract themselves. I was able to get out of my Panthers deal on compassionate grounds, as I still had all my family living in Coogee; they were settled and I also had my job there.
We had booked a one-way ticket to Sydney with no planned accommodation. We moved into a backpackers lodge at Coogee.
The rest is history. I started my career with the Roosters and played SG Ball that year at age 17, about six months after arriving in Australia. It was pretty special. Even though you're playing juniors, you're pretty much wearing an NRL Roosters jersey.
About a year later, after plenty of hard training and some good footy in the local comp, it happened. I got named to make my first-grade debut for the Roosters, in Round 1 of 2007 against the Rabbitohs, having just turned 19.
From the time I arrived in Australia to making my NRL debut, it was less than three years. It certainly happened faster than I'd expected.
They were great times. It was really satisfying to see the sacrifices that my family had made for me pay off. Also, my own hard work. I had belief in myself after being told I wasn't good enough and it had been vindicated.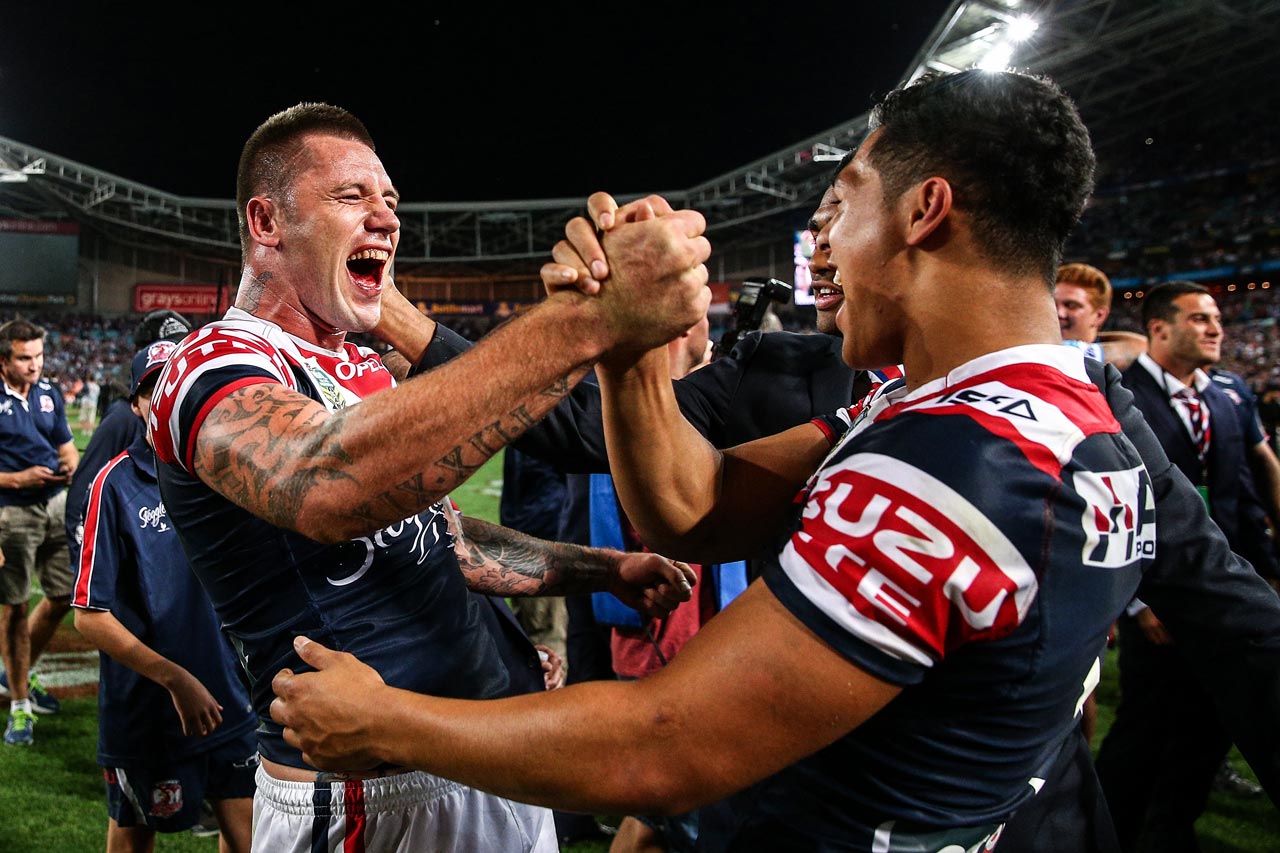 WINNING IT ALL
In 2010, things really took off for me. I was named the international centre of the year, which made me very proud in an era with players like Greg Inglis running around. We made the grand final that year. I played for the Kiwis and we won the Four Nations.
That was my peak. I always had a good work ethic for training during the off-season and into pre-season but, that year, it just came together perfectly. Working with Roger Fabri, the renowned Eastern Suburbs area sprint coach, gave me a really strong foundation. Everything seemed to flow.
And we had a great team that year. I was lucky enough to play outside Todd Carney in his Dally M-winning season, he was putting me through all sorts of holes. I was in an effortless state out there like I'd never felt before.
Toddy is a champion. We saw the best of him as a player that year. He could turn a game on its head in an instant. There are not too many people I've seen in rugby league with the skills Toddy had. It was a pleasure to play with him.
I got up from the tackle and spat out two or three fragments of my teeth. There was blood all over my face.
Then, 2013. The grand final win over Manly. That was a massive highlight in my career.
We had a great team, of course, but the amazing thing about that season was that we went from 13th the previous season to premiers, under a rookie coach in Trent Robinson.
For me, it wasn't just my grand final win. It was my family's. To share that with them was special enough, after all we'd been through to get there, but it was also 13 years – nearly to the day – that my dad won his Paralympic gold medal on the same field. To have mum and dad and two sisters, Toni and Rhiana, there and to share that experience with them, it was very special.
The incident that got all the attention after the game was breaking my jaw and teeth, then playing on. I knew at the time I did it, during the first half, that it was pretty bad.
I got up from the tackle and spat out two or three fragments of my teeth. There was blood all over my face.
But in that moment, I thought, 'I've worked my whole life to get this opportunity. I'm not going to let it slip'. I just had to grind it out mentally. I wasn't going to miss it.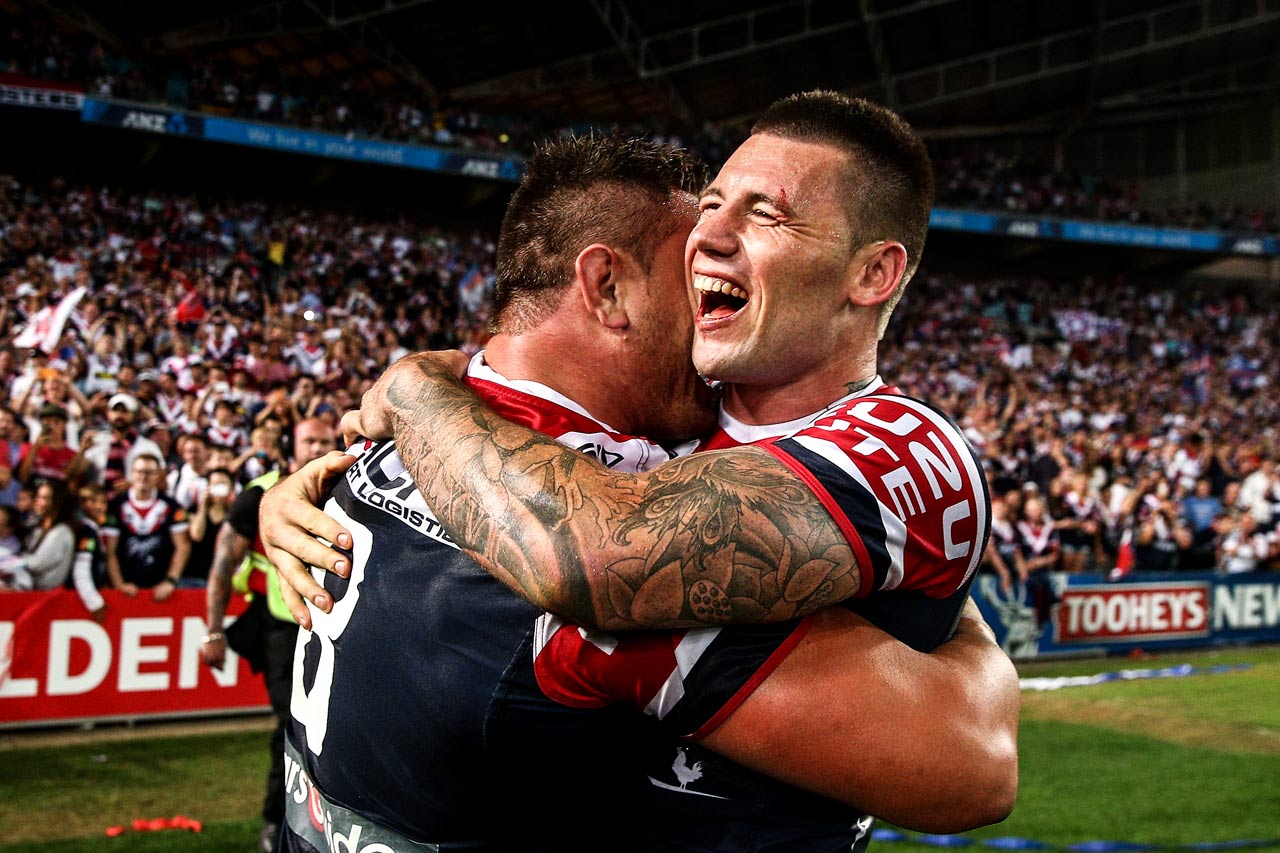 The adrenaline got me through the first half but half-time was perhaps the hardest part. I had to sit down, stop, cool down for a good 20 minutes. That's when the pain really started kicking in. I had to stand up again, otherwise I was just going to think about it too much. I had to keep moving, keep talking, stay in the moment, stay focused on my role in the team.
I couldn't second-guess the decision to play on.
The X-ray afterwards was nasty and I was devastated that I was missing out on the celebrations. I was sad, too, because it was the year of the World Cup. I'd never played in a World Cup and I was playing good footy, so it was disappointing to miss my chance to pull on the Kiwis jersey at the biggest tournament in our game.
It was bittersweet. In some ways, the injury gave me the opportunity to savour the moment of winning a grand final a lot more, rather than just going straight into New Zealand camp. It gave me time to appreciate our team and what we'd accomplished together.
Sonny Bill Williams that season – wow. At the Roosters, I've been fortunate to play with some of the very best players in our game and Sonny was right up there.
His influence on a game, the moments that he could come up … like when Toddy caught fire three years earlier, Sonny always found a way to swing the momentum back in our favour when the pressure was on.
It was no coincidence. I saw the way that guy prepared and how he went about his business off the field. He was such a hard, dedicated trainer and he left a positive impact on the Roosters.
SBW has an aura. He's not your average player and you feel that just being around him. He knows what works for him and doesn't waver from that path.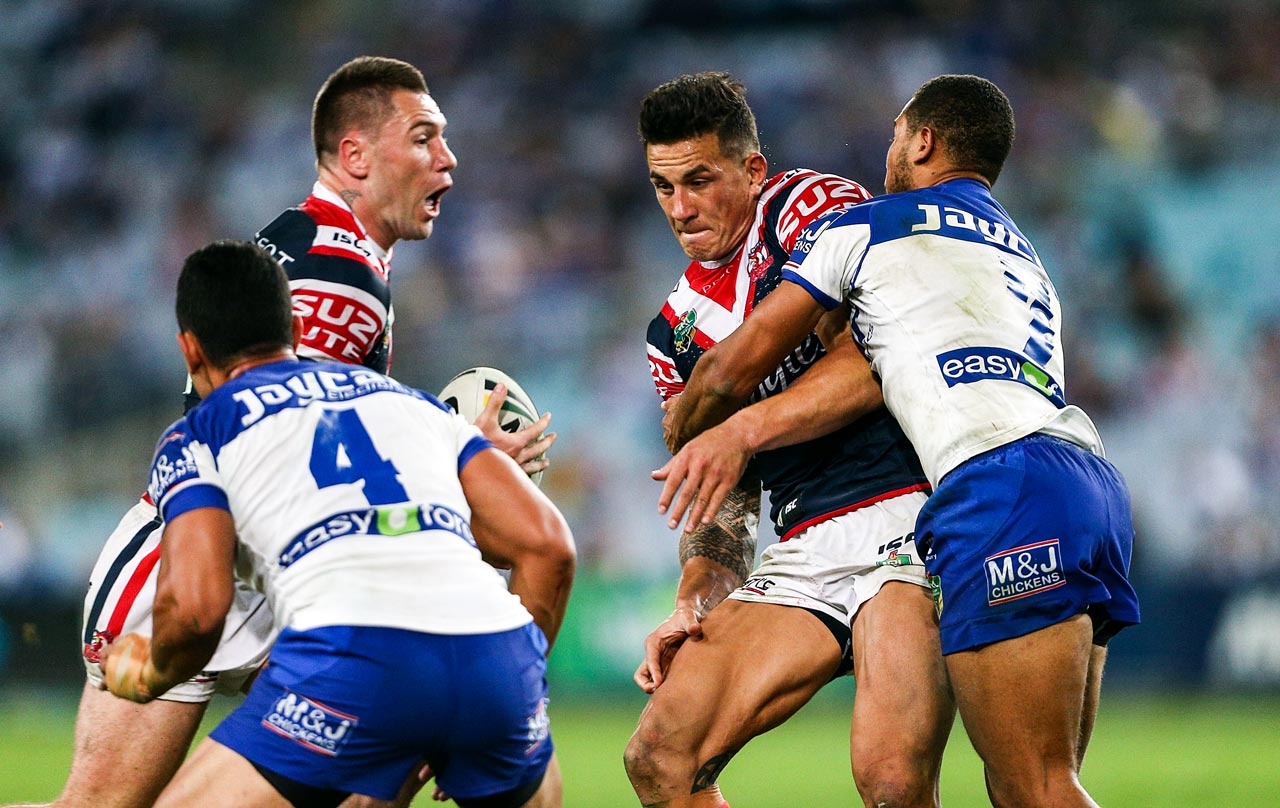 HARD LIFE LESSONS
I've had my fair share of media attention over the past few seasons.
While I don't want to go into detail and dredge up the past, I will say that having a relationship break-up being played out in the media the way it did was one of the hardest times I've ever been through and a big turning point in my life. I have learned so many lessons from having gone through that.
During that period, after discussions with both the Roosters and my family, I took time away from football and ended up in a rehab clinic.
It took its toll on me and my family, but I learnt so much about myself having gone through those processes of improving my mental health.
I realised more than ever how much my family meant to me. The support they gave me during that time, especially. My manager George and of course, my mum and dad … I owe my life to them. What they did during that time was crucial in my recovery.
It's funny how life works. Sometimes it gives you what you need to push you in the right direction. That enabled me to look further into how I was living my life, it gave me the tools and the guidance to deepen my knowledge, both of myself and my mental wellbeing.
I went to some mental health counselling and became far more aware of how living a healthy life, getting help and speaking about your problems has an impact on your state of mind.
After discussions with both the Roosters and my family, I took time away from football and ended up in a rehab clinic.
But I still had one more difficult lesson to go through.
It has been well-documented what happened last year, when I was on a night out at Ivy Bar in Sydney. I was letting my hair down and put myself in a position I regret.
I took a hair follicle test, which came back negative, but I'm still disappointed for putting myself in that situation.
I wish I could've left the Roosters under better circumstances. I'd spent so much of my life at the club and I have so many fond memories. The club gave me a lot.
That wasn't the way I had intended to exit.
I was off-contract that season and had already had a preliminary meeting with the Knights – with Nathan Brown and Darren Mooney – before any of that happened. I had a really good feeling about the club, to the point where I was thinking, 'I might be coming to Newcastle'.
They had a clear direction for the future. It was something I believed in and wanted to be part of. So, a potential deal was already in the works. I wasn't sure where my future lay with the Roosters, which was difficult for me after spending so long at the club.
I was at a point in my career where I was thinking that perhaps I was ready for a change. The Ivy incident forced my hand.
The Roosters and I parted ways during June and I signed with the Knights later that month.
One thing that really impressed me about Browny and Moons was the genuine care and concern that they showed for me in a time of adversity. That spoke volumes to me about the quality of the men I was dealing with.
They told me they were still potentially interested and ultimately, they were. They gave me a clean slate. I owe them a lot.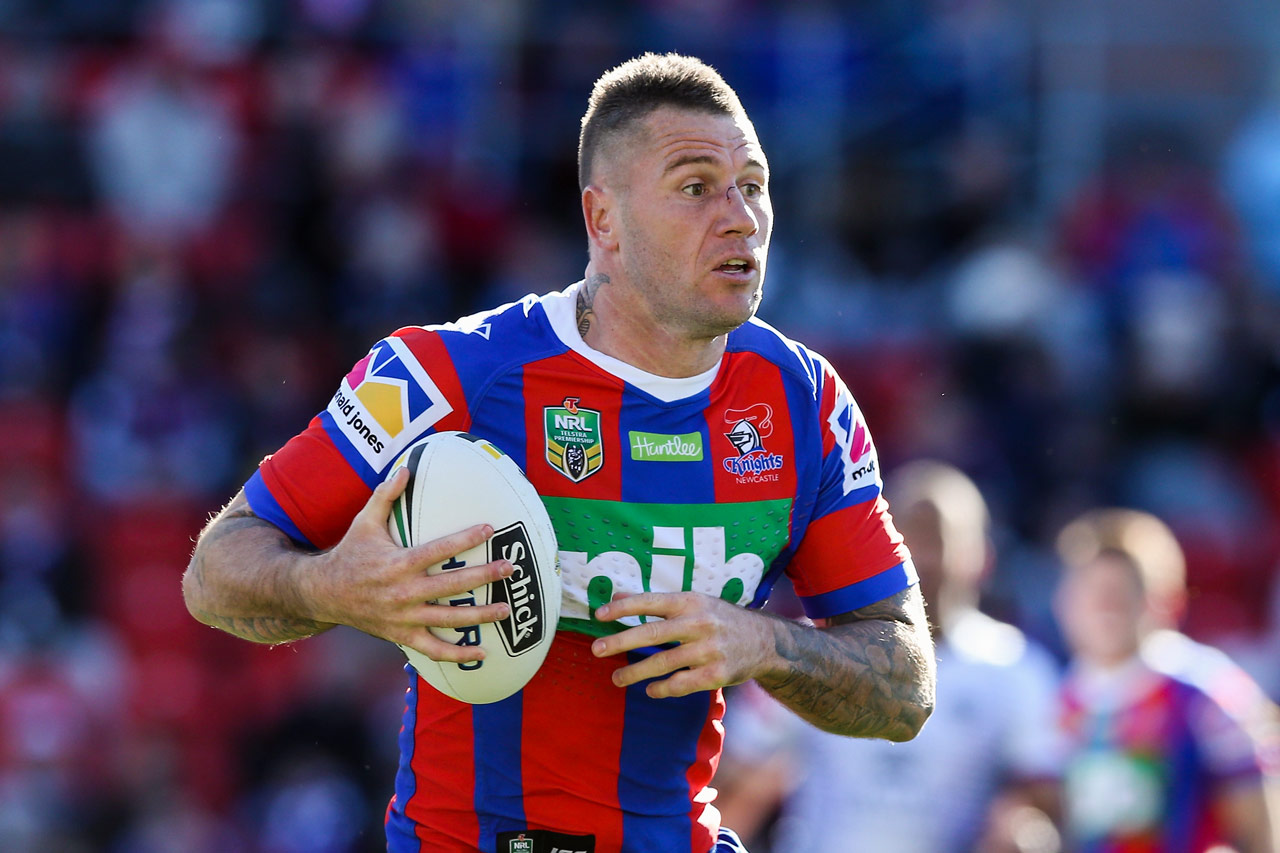 A FRESH START
Joining the Knights was not just about a fresh start and getting out of Sydney. It was about growing as a person and taking on a leadership role as a senior player. I was keen to embrace that responsibility.
Yet at first, moving up here was daunting. Kind of like the first day at school. I'd never really had to experience that in my career, being a one-club player previously.
My whole life in Australia was packed up in a truck. Everything I owned, shoved in the back, ready to cart up the freeway. More than a decade of living in Coogee and then Bondi, places I had loved, places that had given me a lot of good memories from the moment I arrived as a 16-year-old kid. It was hard.
But the Knights boys were really welcoming and the club had shown faith in me; shown that they wanted me there. Some Roosters old boys are here. The community as a whole – Newcastle is a great place and the people love their rugby league. It made the transition much easier.
I purchased a house in Charlestown, a nice, quiet place just out of Newcastle, about 10 minutes from Merewether beach. It's such a good spot. It was a good opportunity for me and my partner Georgie to feel settled and make Newcastle our home.
Most importantly, we've got all the right ingredients at the club to be successful in the future, on and off the field. The senior boys are doing a great job getting around each young player and the willingness of our young guys to learn is outstanding. I've never seen young players do so much video, all taking notes, all really attentive and working really hard.
Kalyn Ponga … he is phenomenal. Such a raw talent. He plays with such instinct. One of the best young players I've witnessed in my career. I haven't seen much better.
We saw it all off-season on the training field but to make such a seamless transition to the NRL, to the point where he's leading the Dally M and will go close to winning it in his first proper year at fullback, it's just unbelievable. He's a great kid who works very hard and he's remained humble.
He just has that ability to pick the defence apart and he always comes up with the right option. He's really skilful, probably the fastest at the club and really strong. He's got plenty of tools in the kit. To see him make his Origin debut was a proud moment for all of us at the club and I'm sure there are plenty of accolades coming his way in the very near future.
I wish I could've left the Roosters under better circumstances. I'd spent so much of my life at the club and I have so many fond memories. The club gave me a lot.
Being around young players in a club that has been rebuilding, it's our responsibility as a senior playing group to show them how to win games, how to consistently prepare for the weekly grind of the NRL.
But a senior player must do more than that: it's your responsibility to create a positive team culture and to make sure your teammates are in a good place on an individual level.
I've come to the Knights, started fresh and intend to make this back-end of my career as successful as possible.
Newcastle has enabled me to begin with a clean slate and it's up to me to finish on a positive note. That's the plan.
Having made my own mistakes, I don't want to see people headed down the wrong path. I know what it feels like to be there. Nothing good comes of it.
That's why it's important for me to give back.
I've started studying. A psychology, behaviour change and wellness coaching course through Cadence Health, in the hope that through my own experiences, I can encourage and help others to pursue their dreams and make positive choices.
I feel that I've experienced enough in my life that I'm now in a really good place to help others.
Mental health and wellness is a subject I hold close to my heart. If I can help just one person make a positive change, it's all worth it.
More about: Greg Inglis | Kalyn Ponga | Manly Sea Eagles | Mitchell Pearce | Nathan Brown | New Zealand | New Zealand Warriors | Newcastle Knights | Penrith Panthers | Sydney Roosters