Shaun Grigg - Contributor
Footy is a bloody emotional game
Overwhelming, humbling, confronting and enjoyable with a few beers along the way. That's been my week since I retired from footy. It's a fair way to sum up my 13 years as an AFL player, too.
I have let my mind wander through the different stages of my career and life in the game since I told my teammates that I couldn't go on any longer.
Jack Riewoldt spoke last week about the sacrifice I've made to open up a spot for a player to join the Tigers in the mid-season draft. I didn't think twice about it. I was done, my body meant I couldn't get out there and help the boys, so giving them the chance to add to a really good playing list was an easy decision for me to come to.
There's been so many people and moments and memories. Like any job, it's hard to leave some of them behind. 
I haven't figured out what I will miss most yet because I have still been in and out of the club and around the players. But the things that are most vivid in my mind at the minute are the wins on the road, the locker room banter, and being around your best mates every day at work.
A lot of great mates have popped up with some nice things to say about me in the past week or so. That has been really humbling.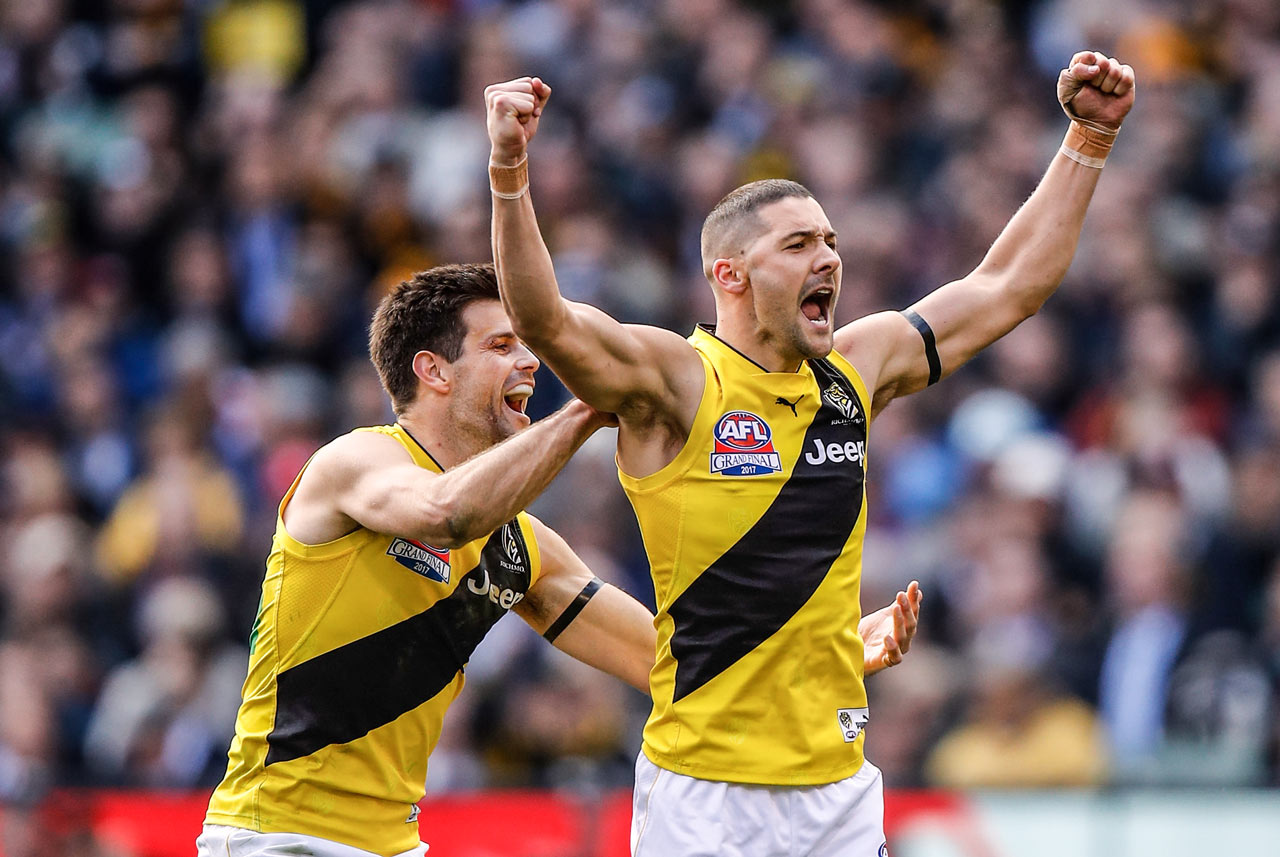 I read Bryce Gibbs suggesting that when I was drafted alongside him to the Blues that his first thought about me was: "He seems like an idiot."
He's carried that secret since 2006 when the Carlton Football Club granted our childhood wish to join the AFL.
I remember the first day we arrived at the club pretty clearly and by the time we left the place we were best mates.
Apparently, in our junior days, I had given Gibbsy a hard time with a little bit of friendly sledging.
I can't remember specifically targeting Gibbsy when we played our under-18 footy. But I can't deny it, either.
That side of the game has always been something I liked. It was never personal or really nasty, but I was pretty good at it.
There's still room in footy to try and get into the bloke you're playing on and I loved going at it all day with someone, then shaking hands and hopefully having a beer with them at some stage later on.
Brendon Goddard used to play footy in the same way. He was real good at it. We played on each other a few times and went pretty hard. I loved those battles with him because he was always competing at 100 per cent and he's actually a funny bastard, too.
Brent Harvey was another who liked to chirp away. It was definitely going both ways and I copped some good stuff from him.
I think the three of us would have been well suited to footy in the 1970s and '80s, when you played hard on the field and then all the players from both teams wandered up to the social club for a laugh and a couple of drinks.
If I was running the AFL, that would be the first thing I would change.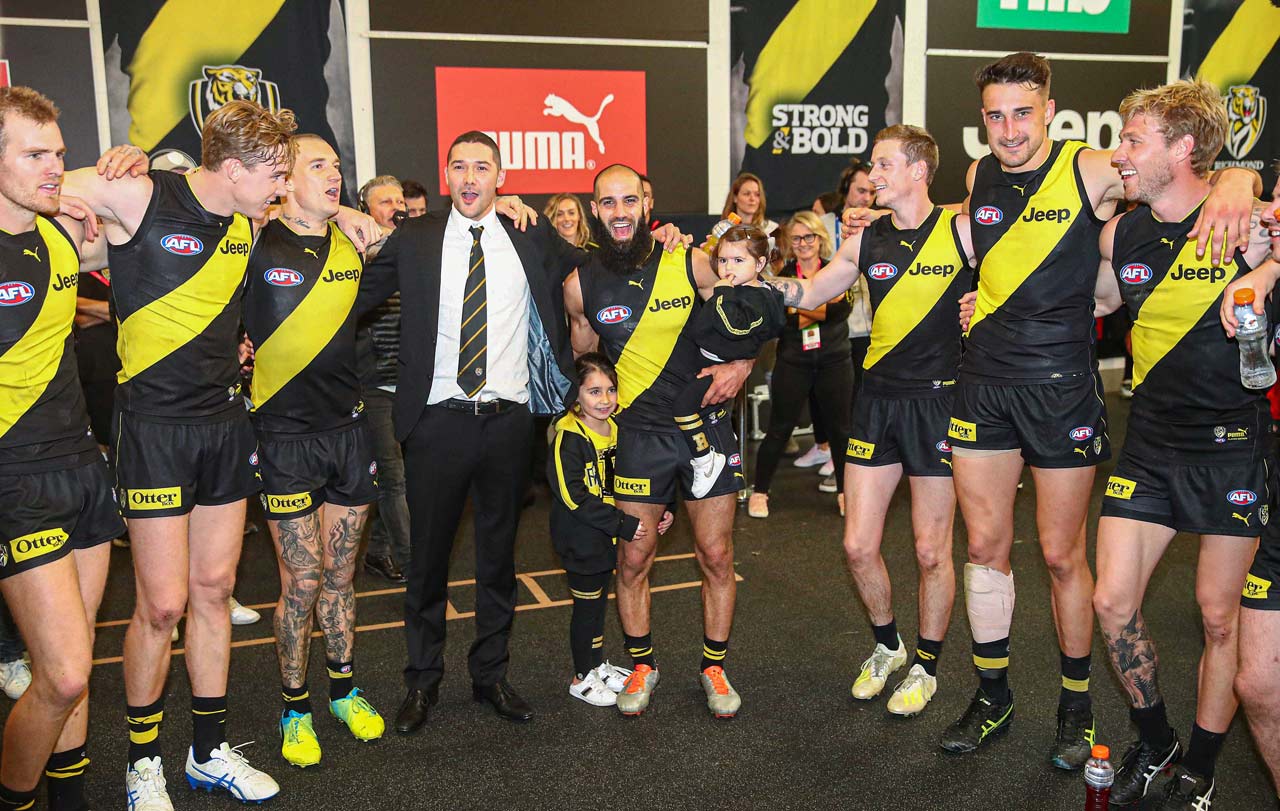 LIFE LESSONS WITH 'SAUCE' & 'JAMO'
Back to Gibbsy. He was one of six of us drafted to Carlton at the same time who became a tight group as soon as we arrived together at the club.
I moved in with Sam Jacobs and Michael Jamison to a place in Essendon. For a boy from Ballarat it was a life-changing experience.
We had to learn straightaway how to fend for ourselves and some of the best life lessons I had were in that house.
'Sauce' Jacobs was fresh out of country Adelaide and had a hard time working out how to turn the TV on himself. 'Jamo' was a computer wizard but struggled as well around the house.
Those boys were lucky they had me around to keep them on the straight and narrow.
Apparently, in our junior days, I had given Gibbsy a hard time with a little bit of friendly sledging. I can't remember specifically targeting Gibbsy. But I can't deny it, either.
Some of the other boys at the club like Gibbsy and Shaun Hampson lived not far away.
We used to meet on Puckle Street in Moonee Ponds for a caramel latte from Gloria Jean's. 
This was back in the day when you had to go out to meet a girl. Not surprisingly, Shaun Hampson was probably the most successful in that department back then.
They are some of my fondest footy memories now and I encourage the young blokes that arrive at Richmond now to come together off the field to make them tighter on it.
11 minutes & 20 seconds
I had great times at Carlton as a teenager but playing AFL was the reason I was there.
That first game came midway through 2007 when the legendary – and old school – Denis Pagan was our coach.
Denis called me into his office on the Thursday morning before Round 14 of my first season.
He sat in his chair and looked me dead in the eye and asked: "In pre-season Shaun, what time did you run around Princes Park for the time trial?"
I told him it was around 11 minutes and 20 seconds.
"Righto, son, if you can go and run around Princes Park quicker now, then you're in and playing your first game on Saturday."
I went out with Tony Liberatore on a pushbike riding around barking at me, waving the stopwatch in my face to get me to go faster.
I managed to beat my time, do a two-hour main training session on the same day, then played (not very well) against Melbourne on the Saturday.
More about: Carlton | Damien Hardwick | Grand Final | GWS Giants | MCG | Retirement | Richmond Tigers