Shaun Edwards - Contributor
Hanger on the 'G meant nothing
They were probably pretty surprised. And I can't blame them. It can't be often that a 23-year-old turns down an AFL contract.
About halfway through the 2017 season, I sat down with the Swans' welfare manager Dennis Carroll and told him what I was thinking. Dennis said, 'Let's chat again at the end of the month'. But nothing changed inside me.
At my end-of-year review, I met with John Longmire, Rhyce Shaw, John Blakey and Tom Harley at the club's offices at the SCG. They said they were working on a fresh deal for me and I guess they were expecting me to be thrilled by that.
Then, I just said, 'I love this club and everyone here, I love the Bloods culture – but I want to retire'.
Tom Harley, who'd been a mentor of mine at the AIS, said, 'Look, this is the first time you've said this. Let's give you a couple of days and see how you feel'. 
A couple of days later, I rang John Longmire and said I'd slept well and thought more about it. I told him I felt there was more out there for me to do. I told him I was going to stick with my decision. 
Dan Hannebery rang me later that day and asked what was going on. A few of the guys were genuinely surprised at the news. But, ultimately, I think everyone just wants you to be happy doing what you're doing. 
I was very young to finish up, but I'd already experienced some amazing things in the game. I was at the Giants when they were beginning to build their club, played for Essendon through the drugs saga and ended up at the Swans after that.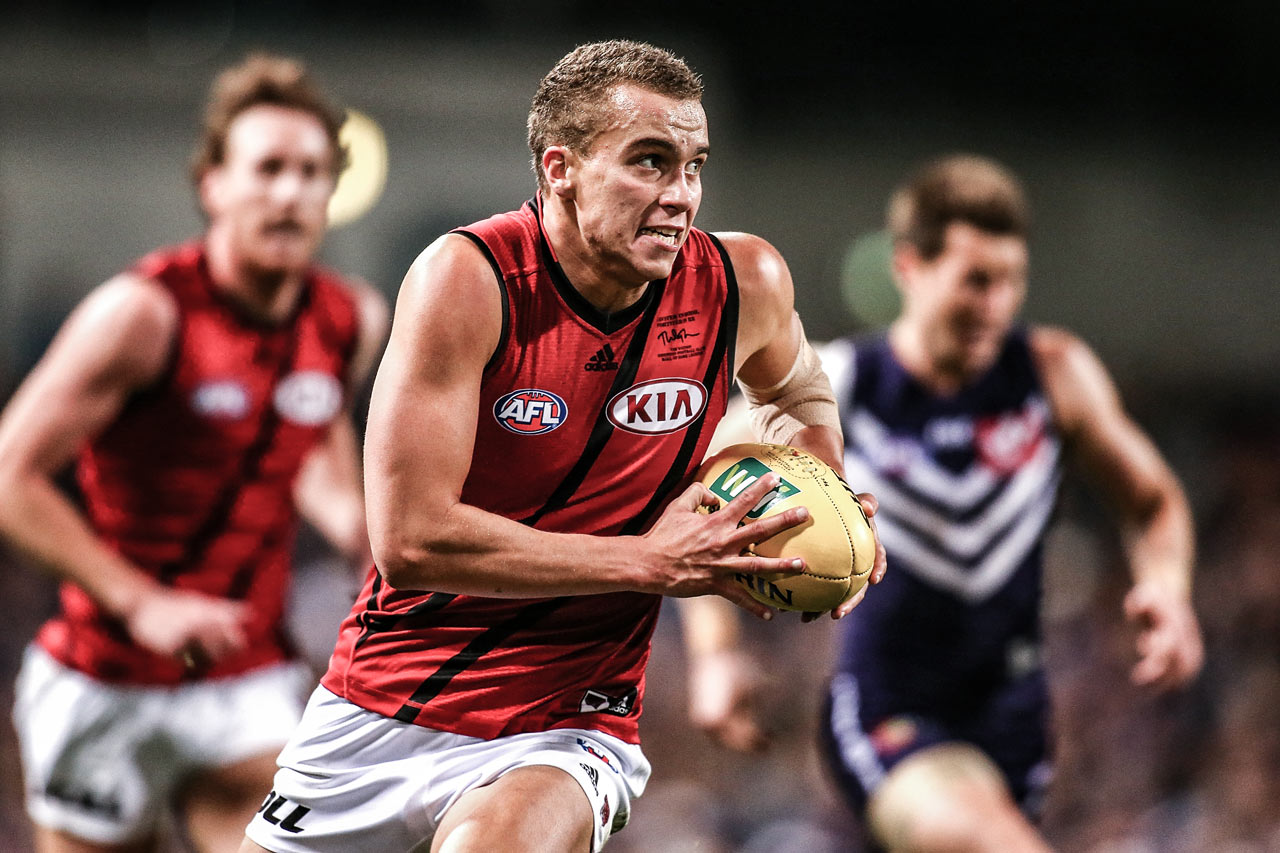 I was living what many would consider a dream. I bought myself a new house and the car I'd always wanted, was getting around in nice new clothes.
I'd taken a hanger on the 'G, kicked a goal from 70 – everyone wants a photo with you after that – but I couldn't help thinking, 'What am I really doing?'
If I died tomorrow, what would I have achieved? Kicking goals in footy games? Getting a bigger contract? That stuff didn't seem important to me. 
I know sport does beautiful things, it does lift people up. But I wanted to make a difference doing other work. I was certain there were things beyond football that were going to make me happier – give me more meaning – in my life.
And, I'm one of those people who, once they make a decision, there's no turning back. 
A whole different world
I had a pretty unusual childhood and youth, which no doubt contributed to this drive in me to do things beyond football. 
I grew up in Darwin, then another place called Gunbalanya in west Arnhem Land, and later back near Darwin, in Mandorah. Neither of my parents finished high school. We lived in housing commission homes, we were very working class, living in the Darwin suburbs.
I was a pretty average kid growing up in that environment, always running around kicking a ball or riding a pushie. By Year 8 I'd started wagging school and was on my way to dropping out.
I didn't bother test-driving it, just walked in and said to the bloke, 'I want that grey one over there', and bought it.
Footy was just something you did, as it is for lots of kids up there, and once when I was playing for my club, some guy was hanging around asking who's a good player. This guy then rocked up at my house, we had a meeting and he said he could organise for me to go to a school in Melbourne. 
I thought, 'Oh cool, that could be good'. I passed a test and was on my way to a whole different world, on a scholarship to Melbourne Grammar.
I don't think I realised at first what a huge change it would be. But then this guy gave me a brochure and there were all these kids in the photos, drinking tea, wearing black shoes and high socks, and wearing ties. I'd never seen a tie or worn black shoes in my life. 

I can laugh about it now because I'm still good friends with a number of Grammar boys, but at the time I thought it would be like one of those English TV shows, with people sipping tea and saying, 'Hello, sir' in snooty voices.
It wasn't quite like that, of course, but it was a big change for a 13-year-old kid to go from the outskirts of Darwin to an elite high school at South Yarra.
More about: Essendon | GWS Giants | Indigenous Australians | MCG | Retirement | Sydney Swans