The cop who became a coach
I'm bloody lucky. In this game, we all are.
When I first started out in cricket, I never thought I'd make a living out of it. I actually quit once to join the real workforce when I was 24. I'd made my first-class debut three years earlier and back then we were paid $800 for a four-day game. My first contract with Canterbury was $2,000.
It was bloody tough getting by, so one summer I walked away from cricket to become a policeman. The problem, I quickly learned, was that I really missed the game. So over the next winter, I hatched a plan to juggle cricket with my police work. I was able to clock up six or seven weeks' leave each year when I counted up my days in lieu. I would bank all that up through the off-season and take time off to play cricket in the summer.
I was a constable at Christchurch Central and my evening shifts were Fridays and Saturdays starting at 7pm and finishing until 4am. Four o'clock wasn't a hard finish. If you locked someone up at 3.30am, you'd still have to do all the processing and paperwork which would keep you back a fair bit later than 4am.
I remember one time locking someone up after 3.30am, finishing the paperwork at 5am, going home to bed, getting up two-and-a-half hours later, driving off to club cricket, playing till 6pm, jumping in the shower and heading back to start my next shift at the station. I got to midnight and was absolutely cooked! I knocked back quite a few Red Bulls to get through that particular shift.
After a late finish I'd head down to the ground hoping our captain would win the toss and bat, or the opposing captain would send us in, so I could grab a couple more hours kip in the changeroom. It was pretty challenging, but that's just the way it was.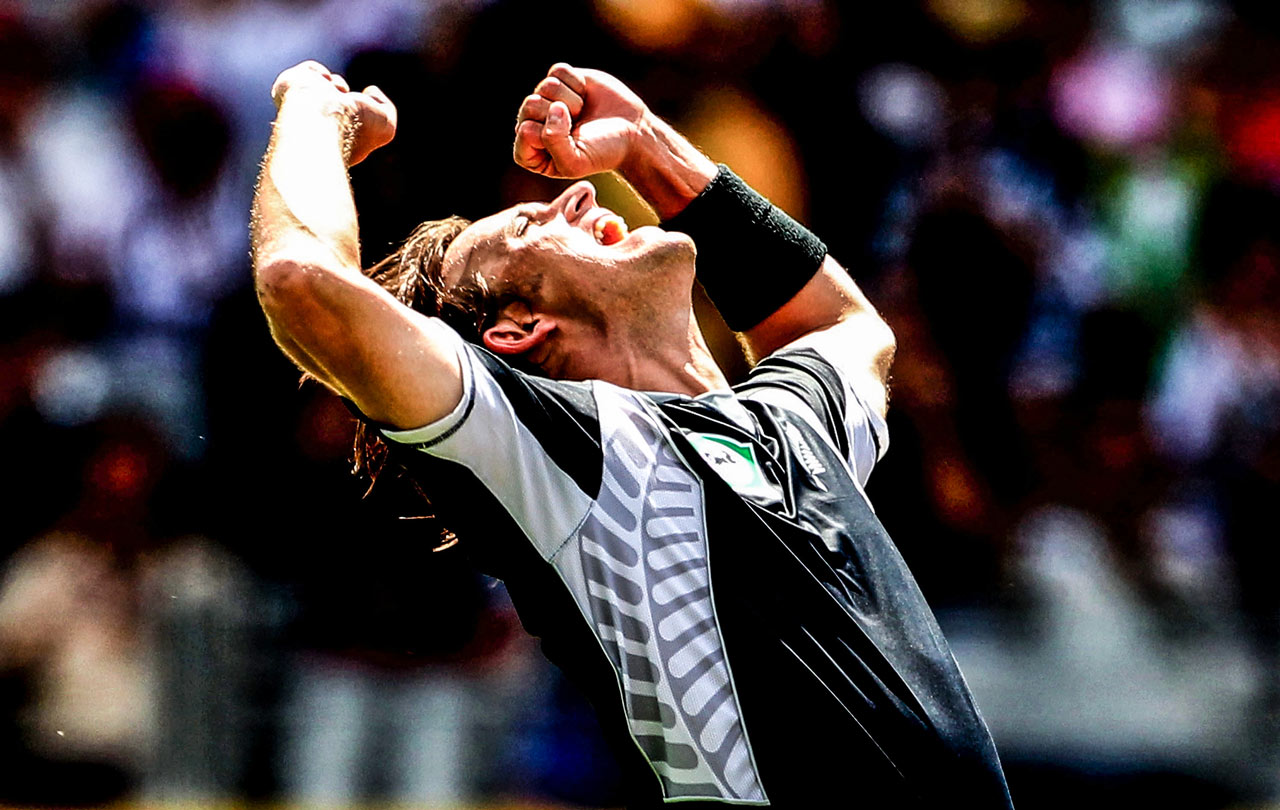 I was picked for a New Zealand A series not long after that and then found myself in the Test squad making my debut in Australia. I think we got something like $3,000 per Test and New Zealand Cricket offered me a $15,000 contract at the end of the tour. I was ecstatic. I remember thinking, 'Jesus, this is cool getting a bit of money to play and go to the gym.'
At the end of that year, the Players' Association was formed and the game turned fully professional almost overnight for us. Negotiations went on behind closed doors with the players directly. Canterbury had a large proportion of New Zealand's players (Stephen Fleming, Nathan Astle, Chris Cairns, Chris Harris, Craig McMillan and co) and chief executive Martin Snedden worked with us to nut out a deal. It was an eye-opening experience. I still have a huge amount of respect for Martin. I'd pretty much played cricket for the love of it to that point and never really thought of it as a job.
Now we live in the era of IPL auctions, global Twenty20 leagues and billion-dollar cricket broadcast deals. I sometimes hear blokes my age saying, 'Don't you wish we had all this when we were 25?' and I think, 'Nah, I'm pretty happy with how it all played out.' I got to experience the real world for a while, lived a cricket dream and developed a passion for coaching which I've managed to turn into a career. Teams these days devote a lot of resources preparing players for the jolt of life after cricket. When I started, you just managed both. It was great perspective.
So, yeah, I feel bloody lucky to be coaching the Sydney Thunder in the Big Bash League this summer.
It's a privilege. I don't feel like I've ever really worked a day in cricket.
Because I love it.
FROM REBEL TO COACH
Of course, I couldn't have known the impact Twenty20 cricket would have on my life when I first started out. I couldn't have. It didn't exist!
Cricket Max was big in New Zealand when I was younger. It was Martin Crowe's brainchild. It was essentially two ten over innings with hitting zones down the ground where you'd get double runs. We'd get crowds of 5,000-odd, which is a good roll-up in New Zealand.
But Cricket Max never took off like Twenty20 did. I remember watching it in England and playing my first 20-over game for New Zealand in 2005. The interest really picked up with the first World T20 in 2007 and it was around this time I received an offer from the Indian Cricket League.
I think we got something like $3,000 per Test and New Zealand Cricket offered me a $15,000 contract at the end of the tour. I was ecstatic.
The ICL was started by an Indian television company and it pre-dated the IPL. For a New Zealand cricketer, the money on offer was unlike anything we'd seen before. I received a clearance from New Zealand Cricket and signed. The idea was to play in the ICL around my New Zealand commitments, which always came first. If New Zealand were touring during the tournament, I wouldn't play.
Then along came the IPL. It was backed by the Board of Control for Cricket in India. They deemed the ICL to be a rebel league and I was told I couldn't play for New Zealand anymore if I honoured the contract I'd signed with them.
I was between a rock and a hard place.
I could've gone down the path of taking NZC to court and won, but that would've put everyone through a whole lot of crap. I decided to honour the ICL contract I'd signed in good faith and stand aside from the Black Caps. I was out of the international game for about a year and a half.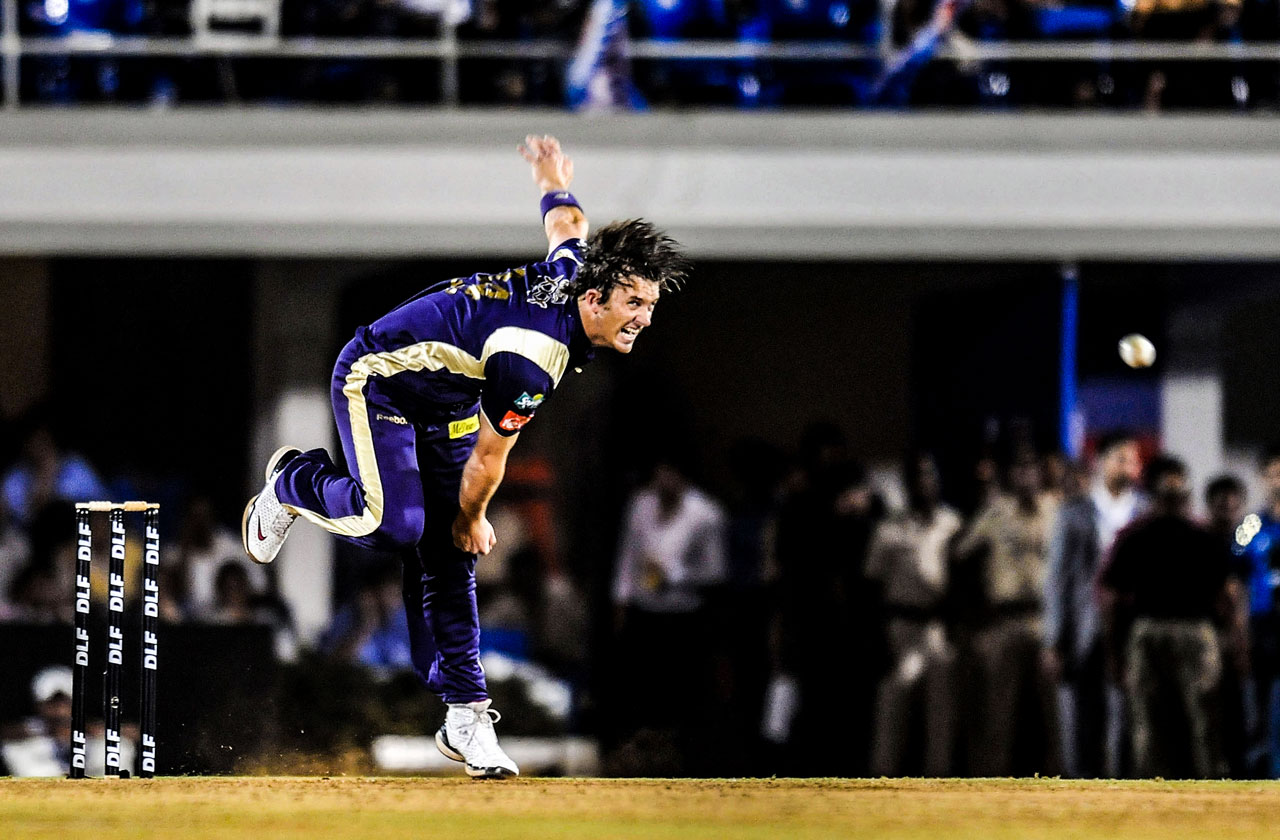 The ICL was unlike anything I'd experienced in cricket before. Usually, with opposing players, you would come into the dressing room at the end of a series, have a beer and that was pretty much it. It was different here. We were all staying at the same hotel and we were all banned from international cricket. That meant I got to spend lots of time getting to know guys I'd previously only played against – people like Lance Klusener, Jason Gillespie and Damien Martyn. We'd spend every night together talking cricket and life in general.
It was also the first time I'd played in a team dominated by Asian players and culture. I'm one of those people who usually has dinner at 7pm. In India, you're having dinner anytime between 10pm and midnight. I really embraced the people and their way of life. I hadn't enjoyed touring India as an international cricketer, but the experience of going there with a local team completely changed my thinking.
Mumbai feels like a second home to me now.
I was still able to play domestic cricket in New Zealand and county cricket in England as a 'rebel', but it was difficult watching the national team play knowing I could've been part of it. Still, I got a chance to play again for the Black Caps after the ICL folded and things turned out pretty well. I can't complain.
Like the ICL, the IPL has been brilliant in breaking down barriers and bringing together players and coaches from all over the world. That's very much a product of the T20 leagues that have sprouted up all over the place. An opponent can be your teammate in any given month.
More about: Big Bash League | Coaching | IPL | Leadership | New Zealand | Ricky Ponting | Sydney Thunder | T20