My two Australian uniforms
It was just one of those freaky things and, like that, I was out.
It's a massive Test match for us: Wallaroos vs Black Ferns in a Bledisloe Cup double-header at ANZ Stadium on Saturday night. Sadly, I now won't be playing.
We were having a bit of fun at the end of training. We did the crossbar challenge and if someone hit it, we got out of doing icebaths. Georgia Cormick, one of our little halfbacks, hit it.
We were jumping up and down, very happy. I was on my lonesome, jumping up the back … and I rolled my ankle. I just came down on it wrong. That's rugby.
I was upset when I found out I wouldn't be right to play. There were tears. But I realised there is a bigger picture, both for me and the team. We still have girls going on the field and I'm here for my team, not just myself.
I sucked it up. I tried to look at the funny side, to help me get over it. My focus is helping the girls get ready for the game.
I can be a harsh supporter! But that is just my passionate belief that this team is really good. I try to get behind the girls and pump them up as much as I can.
The goal now is getting right for next weekend, the second Test at Eden Park. I should know if I'm right in the next few days. So far, it's going well.
After that, it's back to work.
REPRESENTING AUSTRALIA
I wear two Australian uniforms.
For my day job, with the Australian Defence Force. I'm a truck driver in the army, based at Enoggera Barracks just outside Brisbane.
And of course, for the Wallaroos, the Australian women's rugby team.
The feeling of pulling on those uniforms is pretty similar. Wearing both, there's a whole lot of pressure on you.
Walking around in an army uniform, people look to you for leadership and depend on you to do your job. There is an expectation that comes with that uniform. A standard.
It's the same on the rugby field. Wearing the same gold jersey as the woman next to you, they look to you for leadership, for your best effort and performance. For pride in a common cause.
You are representing your country in both uniforms. They share that honour. And that carries a serious responsibility. People will look at you, and it's important that they are proud of what they see.
The feeling of pulling on those uniforms is pretty similar. Wearing both, there's a whole lot of pressure on you.
Leadership and teamwork are massive in both the army and rugby. You can take skills from one to the other. Both sides can benefit.
Traits I've learned in the army have come out in this Wallaroos camp especially, with so many young players coming in and with women's rugby becoming more professional. I have professionalism pushed into me every day in the army and it's something that I can pass on to the Wallaroos girls who aren't as familiar with that stuff.
Sometimes I have to pull myself back a little bit; understand that they don't come from the same work environment as me, and that all people are different. I try not to relate it back to the army too much, try not to push it on to people; rather, just set an example of how things can be done.
Everyone needs to have a sense of professionalism if we want to be treated as professional players, as a professional team.
Rugby is slowly getting to that elite level of professionalism, but we're not there yet. On Saturday night, we take another significant step.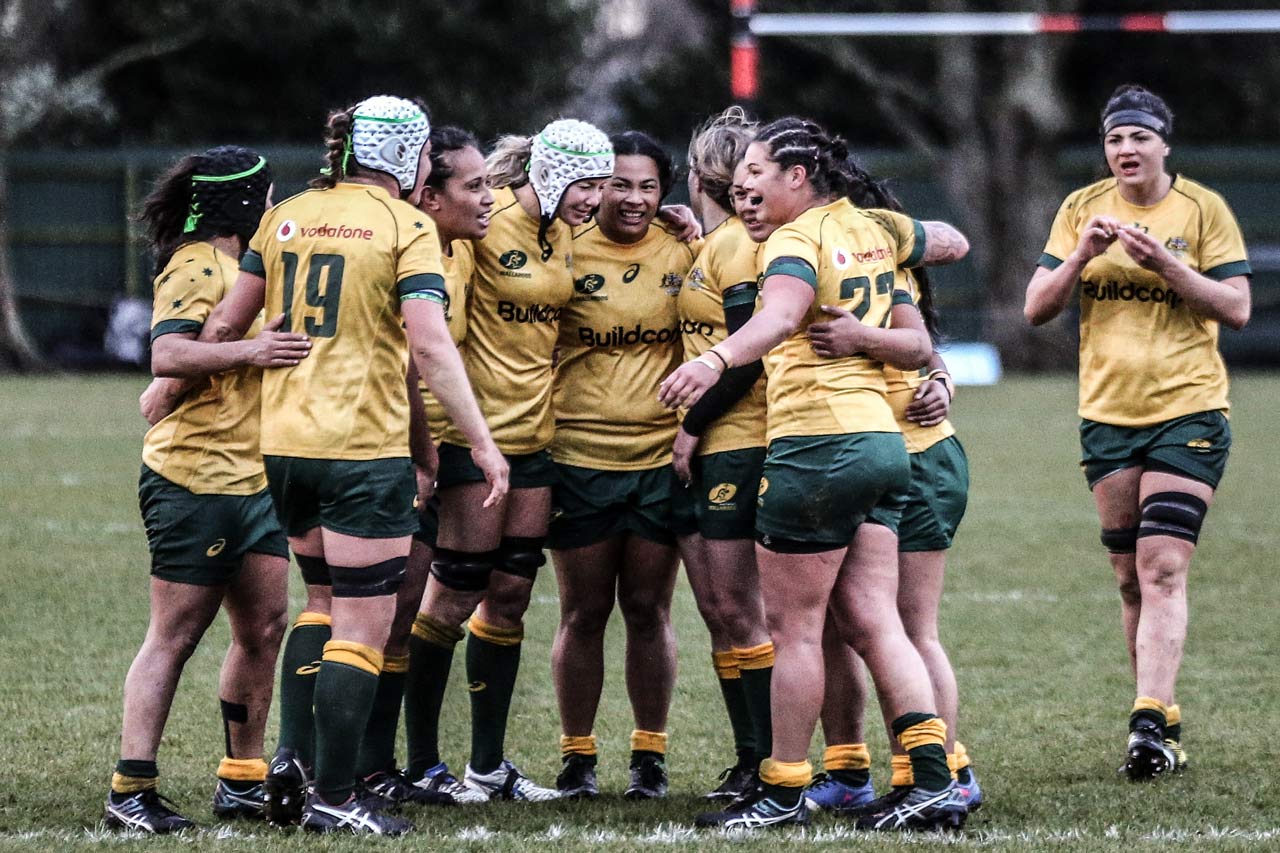 OUR HISTORIC MATCH
It's been a different vibe around the camp this time.
Playing at a venue like ANZ Stadium is huge, let alone before a Bledisloe Cup match. You can't get more hype and excitement than that.
Like the Wallabies, we're facing the benchmark team: New Zealand, the reigning world champions. We'll both know that we have a big job on our hands, but both Aussie teams will go in with hope. I'd like to think we can give the Black Ferns a run for their money come Saturday night. I was meant to be in the centres; now, I'll be cheering the girls on.
It's strange to think that this would have been the first Test I'd ever played at home; the Wallaroos' first on home soil since 2008 and just the 50th Test in our existence. Even when it was announced that we were having a home Test, I barely believed it. Wallaroos Tests are generally confined to World Cups and the year leading in. I'll get my chance to play at home eventually.
Having a home game is massive for us. We're used to performing at that level overseas, away from friends and family, with the struggle or them deciding whether they can come and lend their support. There's nothing better than looking in the crowd and seeing your family and friends.
We would play for free, for the love of our country; we did that at the last World Cup and Wallaroos players have done it for years. But the match payment is a mark of respect.
I have three little nieces: Mylah (five), Eedie (two) and Avahli (six months). Mylah and Eedie both have their own jerseys that I've given them from previous games.
That's huge for me, to play in front of those young girls and inspire the next generation. To have my nieces see their Aunty play for Australia – how exciting and cool is that? I never had anything like that. It will be nice to have them grow up with women playing on sport's big stages. I want that to be normal, for young girls to see us on TV and dream big themselves.
And the other huge thing for the Wallaroos in this Test: for the first time, we are being paid.
We would play for free, for the love of our country; we did that at the last World Cup and Wallaroos players have done it for years. But the match payment is a mark of respect for us.
It also allows some of the girls breathing room with their income, which makes a real difference. They can pay their rent while they're away from work, they still have money coming in while they're taking leave without pay. It's nice to have the recognition that female players sacrifice a lot.
Hopefully we can work towards something more permanent, to become full-time rugby players like the men.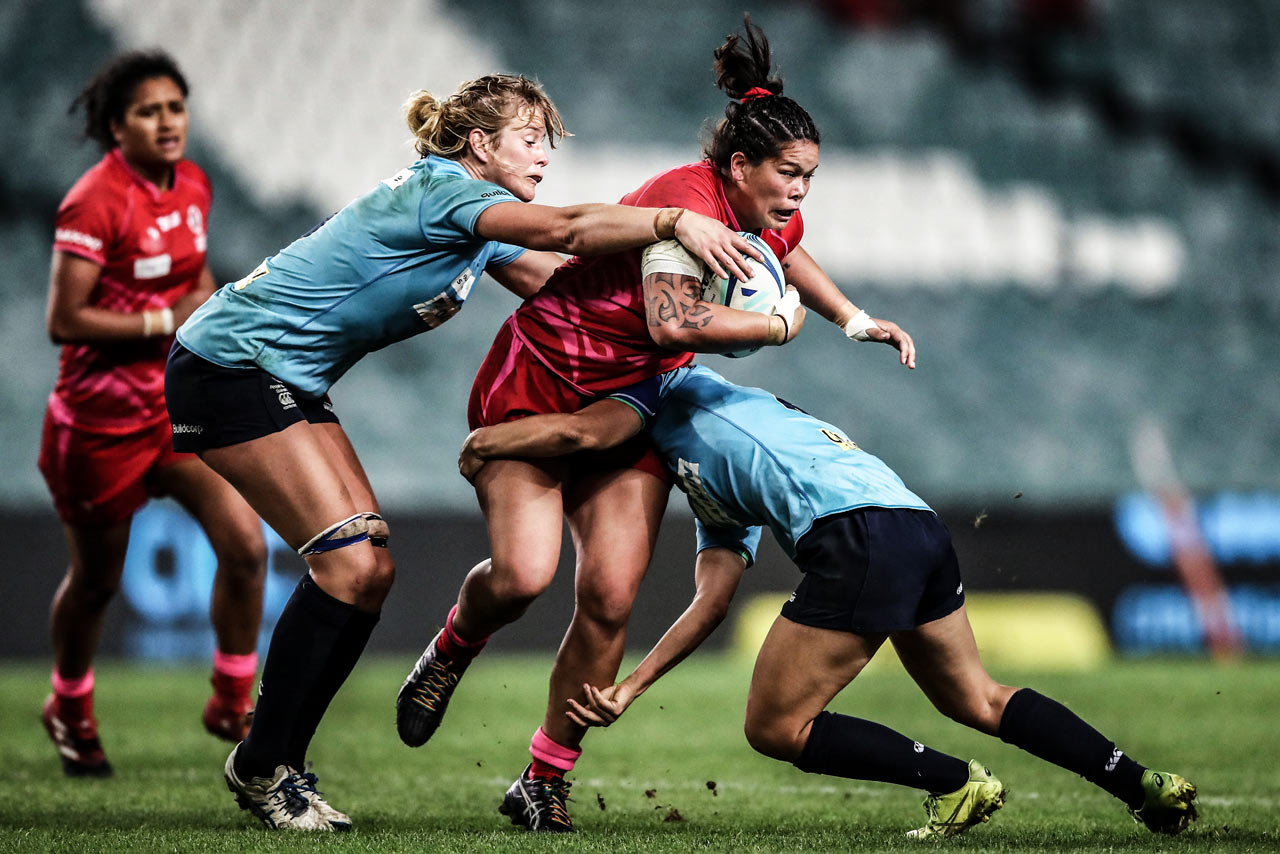 BECOMING PRO
It feels like we have taken that first leap towards professionalism.
A big year for women's rugby began with the Brisbane Tens. Seeing women's rugby playing on TV in the pub, seeing people turn their heads and watch, was amazing. We'd love that to become a normal thing, for people to look at our game and enjoy it like men's rugby, or NRL, or AFL.
Having Super W this year was massive, it was such a significant difference in women's rugby. We had coaches, flights, proper stadiums and changerooms provided. We were given real exposure and we were taken seriously.
Playing in a Super W game, pulling on a genuine Queensland Reds jersey – you just felt that sense of equality. We are being given recognition that we can play rugby just as well as the boys, that we can play entertaining football.
In the Australian team, we've got dietitians in camp, which we've never had before. We have data analysts. The size of the staff has grown so much even in my two years with the Wallaroos. It will be exciting to see how much farther it can go; hopefully, to the point where we have what the men do.
I'm still quite new to Test rugby myself, having debuted at Eden Park in 2016, yet I'm almost looked at as an experienced player already. It's a little bit scary!
Things are changing with the Wallaroos. We have a new coach, Dwayne Nestor, and there is a clear plan for the next three years leading up to the next World Cup, rather than cramming our preparation into the year beforehand.
At the start of this Test selection process and Super W, we've all been learning plays and running those plays well before we get into Wallaroos camp. We've been training to get these plays right at state level then taking those refined skills into the Australian team, which is something we haven't done before.
The preparation going into this camp has been far greater than we've been used to. It's an exciting start. You can only imagine what we'll be doing leading into the World Cup; it will be phenomenal.
It feels like a new era, with so many rookies in this Wallaroos team – 13 in the squad for this two-Test series. I'm still quite new to Test rugby myself, having debuted at Eden Park in 2016, yet I'm almost looked at as an experienced player already. It's a little bit scary!
But we'll pass on what we can to the new guys. It's exciting to see so many new faces, as it shows that women's rugby is growing and producing new talent. It also means competition for places – who knows who will still be around come World Cup time? We'll have to earn our spots.
A HOME WORLD CUP
It would be amazing to have a home World Cup in Newcastle in 2021. The exposure would be huge for women's rugby.
To potentially play in Maitland where I grew up, perhaps use the facilities of the club where I played my first rugby, and to visit my old schools – Raymond Terrace Primary and Hunter River High – as a Wallaroo would be incredible. Newcastle and the Hunter Valley are beautiful. I'm sure people will flock there for the tournament and love it.
Growing up around Maitland was the best of both worlds. You could call yourself a country girl, a beach girl, or both. You're not too far from Newcastle, then you have amazing diversity in landscape going into the Hunter Valley. I love the area.
My parents – Dennis Riordan and Wiki Mears – moved to Raymond Terrace just before I was born, starting their family there. They got us into local footy clubs. We grew up playing footy; my brothers Ben, Thomas and Tama, and me. Only my sister, Roimata, didn't play.
It would be amazing to have a home World Cup in Newcastle in 2021. The exposure would be huge for women's rugby.
I started with rugby league when I was about five, with Raymond Terrace, and played until I was 12, when you have to stop playing with the boys. I started training for women's rugby with Wanderers in Newcastle at 15, but I couldn't play until I was 16. As soon as it was my 16th birthday, the boots were on and I was out there again.
I really enjoyed the rugby culture, the team environment. But it took me a good couple of years to know that I wanted to take it seriously.
I went over to England for 2014-15. I went travelling, but it wasn't until I got over there that I decided that I wanted to develop my game. I played two seasons with Aylesford Bulls, south-east of London, in the national women's premiership. The standard is well above women's club rugby in Australia but below our new Super W.
Even when I got home with that new experience under my belt, I thought that playing for my country was way out of my league. But I got back into club rugby in Australia and Paul Verrell, the former Wallaroos coach, must have seen something he liked. I'm glad he did.
AN ARMY TRUCKIE
I joined the army after I returned from England, too, enlisting in October 2016.
I had done some logistics work before enlisting but nothing like I do now; I had no truck driving qualifications beyond a normal licence. Now, I'm a truckie!
Most army postings are for two to three years, meaning you may well move bases after that time. But within the army I have something called 'elite' status: recognition that I'm an elite athlete playing at a high level, yet I'm not paid for it.
The army supports people carrying that status massively, allowing us to be posted wherever we need to be for our sporting commitments. They release us for camps and games; we don't have to worry about leave and we get paid our full wage while we're away, unlike some of the other girls in rugby, who have to take leave without pay.
We're lucky not to have to worry about those things. A few other girls are on the same status, playing NRL and AFLW. It's a great thing to have.
On a normal work day, we're in the yard maintaining vehicles, prepping them for tasks. When those tasks arise, things get more hectic. That's when you want to be sure you understand your loads, restraints and routes.
We can be carrying anything from personnel to food rations, water, fuel and cargo. You can have a JCB (a big forklift) with tanks on the back. You can drive anything from medium rigid up to heavy combination oversize trucks. Buses. Protected and non-protected military vehicles. I drive trucks up to 25 tonnes. It all keeps things interesting.
I'm proud of wearing the Australian uniform – at work and on the rugby field.
More about: All Blacks | Bledisloe Cup | Injuries | Super Rugby | Super W | Wallabies | Wallaroos | Women's Rugby | Women's Sport