The hardest losses of all
It's what we all dream of.
The distinctive sound of the siren at the end of the final quarter of the most important game of the year. It's the culmination of every second of commitment over the last 12 months. It's the moment we drop to the ground in joy and relief, or embrace our nearest teammate, or scream as loud as we bloody can because we've finally done it.
We've done it for our city (half of it, in Adelaide's case). The end of a 20-year drought.
There's nothing better. At least, I imagine that's the case. This time last year, we didn't get to experience it.
My Adelaide Crows were beaten by 48 points by Richmond in front of 100,021 people. No dropping to the ground in happiness. The only embracing was consoling each other and holding back tears. No chance to jump on stage with Brandon Flowers from The Killers after the game.
People always hear the stories behind the grand final glory. And they should. Richmond's story in 2017 was incredible. From queries over Damien Hardwick's job months prior, to Trent Cotchin's captaincy being questioned, to Dusty being Dusty, Richmond's was another in a long list of incredible winners' journeys.
This is the story from the other side.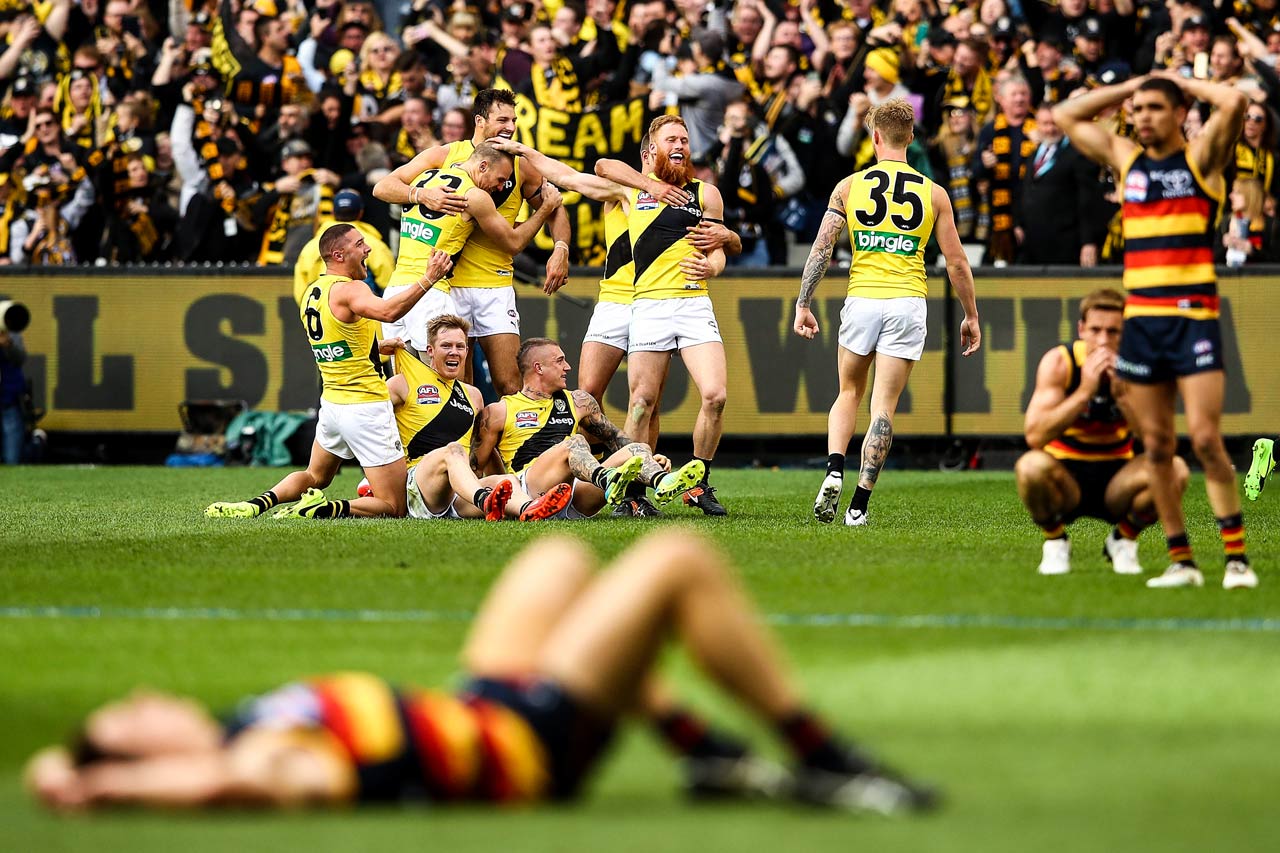 'THAT BLOODY SONG'
I stayed in bed until 10am on grand final morning – it made game time come around a lot quicker – and then I packed my boots (I always take two pairs because no one has size 15s at the ready). I put the headphones on playing one of my favourites, Ed Sheeran.
It's probably a redhead thing. But admit it. You like him.
I was the first out onto the ground, as usual, and I was blown away by the aura of the MCG. I love Adelaide Oval, it's the best stadium to play at in Australia, but there's just something special about the 'G.
I wish I could remember what Don Pyke said before we walked out onto the ground. It's all a bit of a blur. The day went so fast. What I can remember is the noise we could hear in the changerooms when Richmond made their way onto the field. It was vibrating and bouncing off the walls. Thankfully our supporters, who are brilliant, were in super voice as well.
I put the headphones on playing one of my favourites, Ed Sheeran. It's probably a redhead thing. But admit it. You like him.
We sang the national anthem. I do it every time I have the opportunity. Standing in our now famous Power Ranger pose, I tried to lock eyes with a few players just to get that mental edge. I was in the moment.
You know what happened in the game. Rory Sloane kicked the first goal which really fired us up. I actually felt I was a bit robbed because I took a mark inside 50 before that but the ball didn't travel 15 metres so it was called play on. But it didn't matter in the end. 
I can honestly say there was not one stage of the game where we didn't stop trying. Richmond and their fans knew they had it won, but the Crows never gave up. Like every other player on the ground, I knew how hard I'd worked for this moment. We owed it to ourselves to leave everything on the field.
And then the siren sounded.
It's a lonely feeling watching 22 blokes run around, the happiest they've felt all year, while you and your team mates are the exact opposite. The hardest part was watching the Tigers players receive their medals. And that bloody song. I can still hear YELLOW AND BLACK in my head. In fairness, after ours, it's the best in the game. But still … 
I walked into the rooms and saw my parents and pregnant wife. I broke down in tears.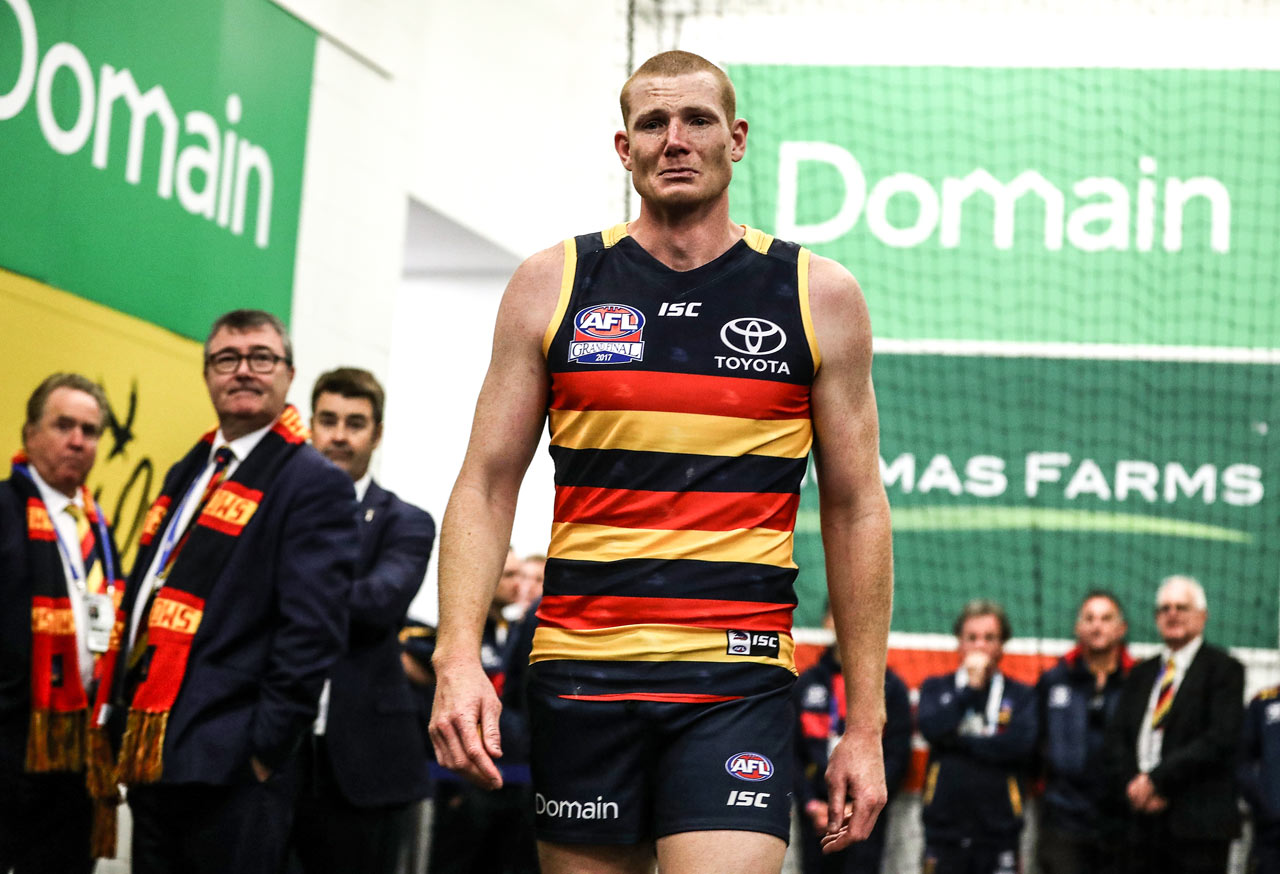 It felt like a full stop. It wasn't just a few weeks of emotion, but a few years.
It seemed like yesterday that we had gathered as a group trying to comprehend what had happened to Phil Walsh. It was July 3. We were focusing on a must-win game against Geelong at Adelaide Oval. And then came the words none of us will ever forget:
Phil is gone. 
The lives of elite athletes are all about meticulous preparation. But nothing – nothing – could prepare us for that. As strong as our group was, there was no way we could've got up for that game against the Cats. We had the weekend off to spend time with our families.
The following week we were belted by West Coast in Perth. After the final siren, we gathered as a collective group with the Eagles players in the middle of Subiaco and reflected. We walked off the field, arm-in-arm and teary eyed to the applause of the West Coast fans. It was very special.
Phil's passing was an extremely unique and difficult situation for the group. We had so much support. We understood we had a job to do. Walshy's mantra was, 'Get the job done!' and we needed to finish the season the way he would've expected of us.
We grieved, we consoled each other and we were galvanized by the tragedy. We didn't just make the finals in 2015, but won an away final in Melbourne and proved to one another that we could come back from any adversity. 
It's one of the proudest years I've had as a footballer.
Phil will always be a part of our football club, and our lives.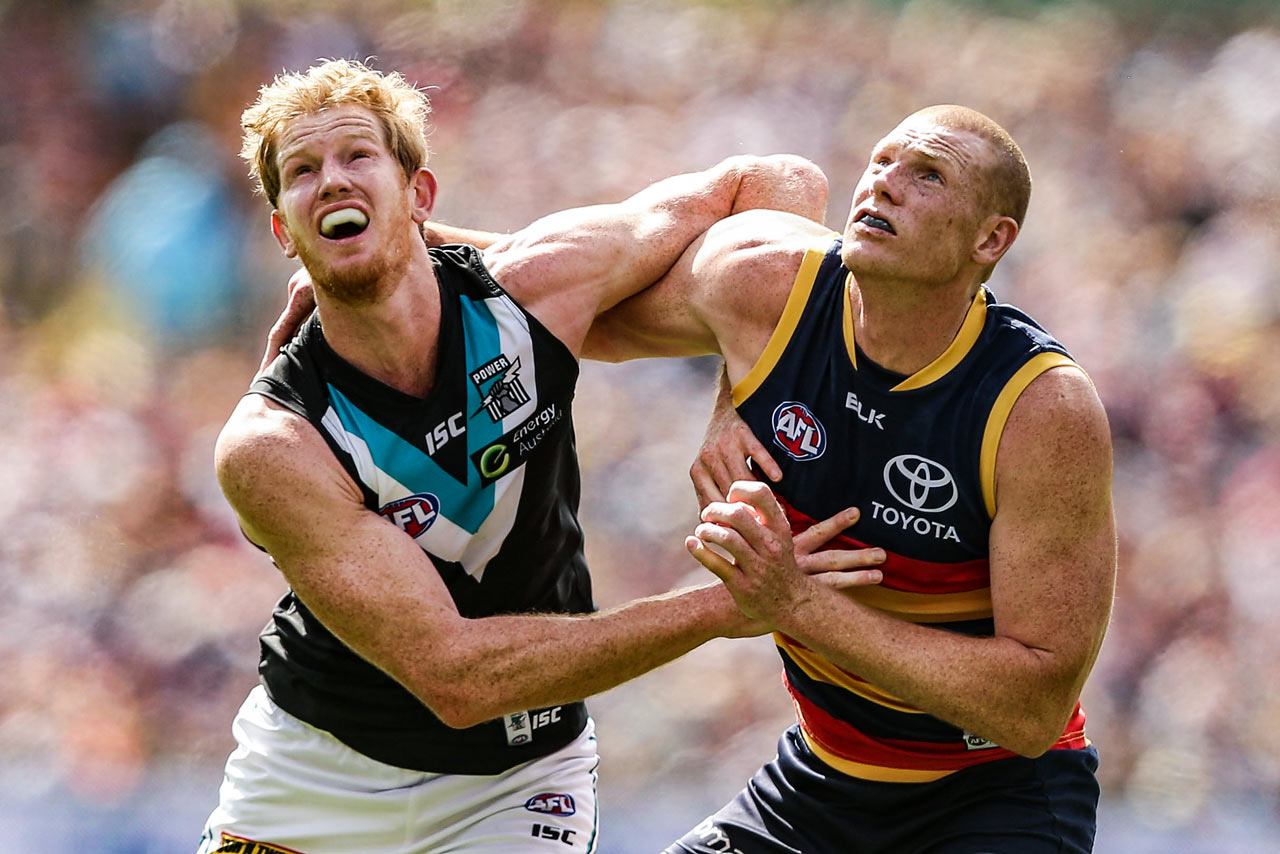 More about: Adelaide Crows | Carlton | Dustin Martin | Grand Final | Hawthorn Hawks | MCG | Resilience | Richmond Tigers | Trent Cotchin