'Eerie' moment shared with Ash
When I'm away competing, I like to share a little moment or two on my social media, just something about the day I've had. 
It's eerie because every time I posted last week, Ash's photo was under mine on my Twitter timeline. Pretty much, whenever I posted something, she would have posted right before me.
Maybe it was a bit of an omen. Or maybe it was a little pointer that it's not really a coincidence that we both reached No.1 in our respective sports over the weekend. 
I was really pleased, but not surprised, when the crew said to me after I won in Rio, 'Oh, you know, Ash just won and has gone to No.1 in the world as well'. 
I've seen the way she's been progressing lately and I've felt this kind of sureness in the way she's gone about things.
I could see that she has a sense of really knowing herself, that she's at a stage where she's found that point of relaxation. She's able to go out and enjoy herself whatever the result is going to be. 
It's never a big surprise when you hear about an athlete's success if you're clued into their processes and how they've been progressing. You get a feel for the inner workings.
To me, I think Ash is just going to keep on going forward. I don't see her slowing down. She's just getting started. I think I am too.
It was a pretty special feeling when someone sent through a pic of the three of us – Ash Barty, Hannah Green and myself – just that realisation that we'd all had cracker nights and everyone was frothin' on the Aussie women. 
I don't know Ash personally. Steph Gilmore's good friends with her. But it seems like we're all cut from a pretty similar loaf of bread. We love our sport and Ash seems like she's really down to earth and passionate about what she does, which I really like.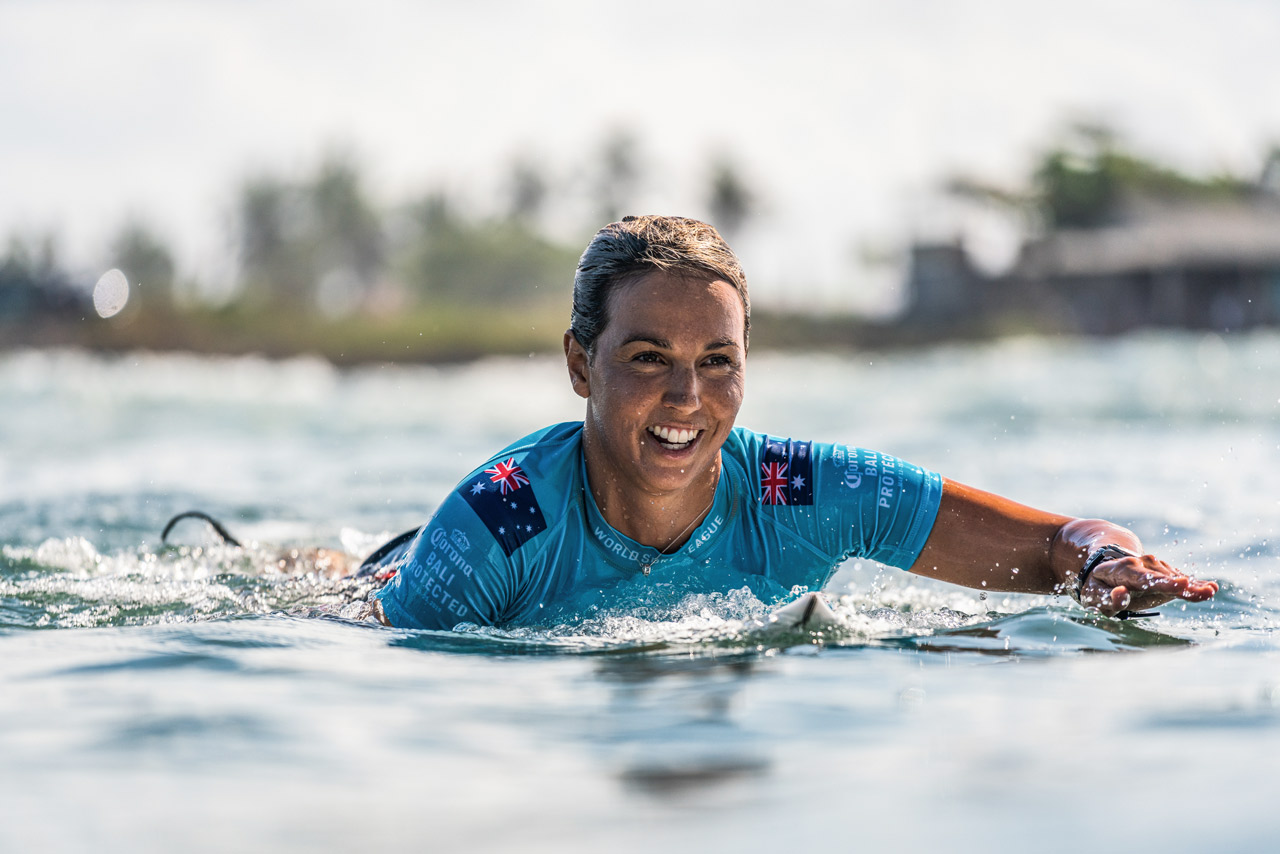 The perfect setting
It feels a bit surreal to be on the flipside, to be part of one of the chapters or stories that's happening in Australian sport in real time. 
As a kid, I couldn't wait to run down and get the paper to find out what happened to the Aussies competing around the world. It didn't matter what sport, soccer, cricket, whatever.
Now, to actually be one of those people, a Gerroa kid that someone's reading about, it gives me a good feeling to know that there's that much support out there for us doing something on the world stage.
It was also really amazing to get that result in a place like Rio. I'm sitting in a lounge at the airport in Chile, waiting for my flight home and there's a big Copa America soccer game on.
They live and breathe it, totally immerse themselves in it, cheering and yelling. It's wild.
A day or two ago on the beach in Rio was something like that. It was nuts. It was a really different experience, people crying and screaming. They're so patriotic.
Brazil's rise to around the top of world surfing has been huge. They're starting to win world titles and it's become their number two sport behind football. 
Gabriel Medina, Filipe Toledo – they're like rock stars now. Surfing is reaching a peak in Brazil.
To me, I think Ash is just going to keep on going forward. I don't see her slowing down. She's just getting started. I think I am too.
When I first started coming to Brazil about 15 years ago, they'd get excited about watching the competition. But now, they get excited about every individual who's competing.
They know all the surfers and they really know surfing. It's not just a song and dance, they're really into the strategy, they know when things are going well or not. They've got their head in their hands or up in the air. They're really living it.
In the women's event, the Brazilians, Silvana and Tati, bowed out in the quarters, so it was nice for me to have a bit of an even-split crowd. Carissa has a lot of support here after all these years, and so do I now. There was a lot of respect for both of us, which made it an even more special moment.
When the different sporting events roll into town at home, whether it's the tennis or the golf or whatever, you really get to know the players. It's the same in surfing. People attach to your story after a while and they start to really take an interest in how you're going.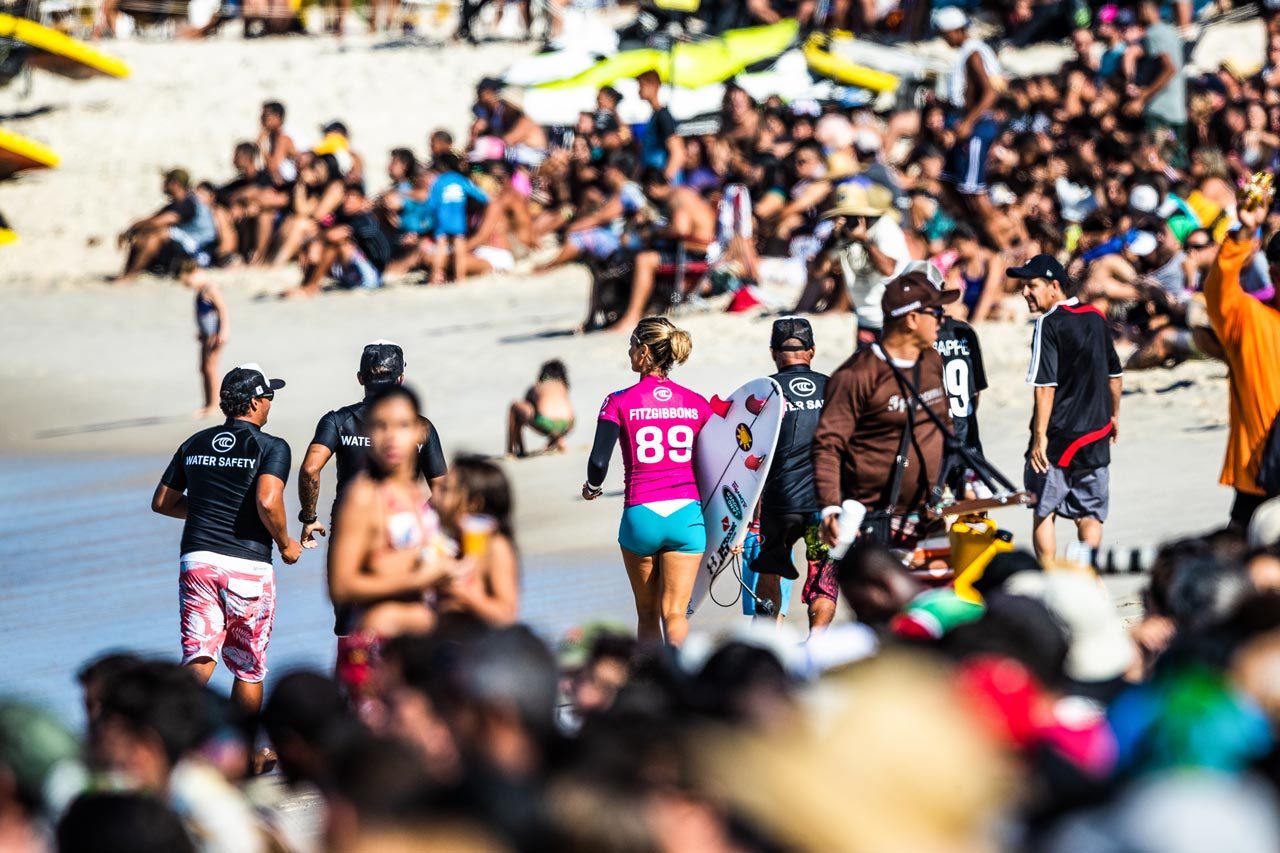 That's the coolest thing about sport. People give up their time – they came from all across Rio to watch this event –  and also for all the people back home, it was midnight to dawn for most of the crucial heats, and it was really special to know that people were making such an effort to follow what was going on. 
I know what it's like, I've done it for years myself, getting up in the middle of the night, wrapping yourself up in blankets and watching Wimbledon or whatever. So it was humbling to know that some crew are doing that for me. 
'What just happened?'
The meaning attached to becoming number one is something that changes as you grow and mature. I have held the number one ranking a number of times in my career. For me, it just feels like a reflection point of where I'm at, all that I've been through.
It's also about what I'm currently working on and always carrying the attitude that there's more work to do. 
It's so nice to see the number one next to my name, to hear people say it, but it doesn't really change anything that I'm doing or working towards. I think it's different to when you're in a younger emotional framework, when you can't really see past those emotional bursts.
When you're young, you put all your emotion into winning this or that, or beating a particular rival or winning a particular event. Everything feels like a game-changer. 
I'm not saying it's not as big a thing to do when you're young, but for me, I just know I wasn't ready in those early years.

The yellow jersey has a different meaning to each person. To me, I'm just grateful for the journey I've taken because there's been so many lessons along the way. I'm happy to really feel it and experience it.
It would be easy to think of all the great surfers who haven't got to wear the yellow jersey. But I see it as another example that I'm just a student of the game. There are so many different ways to build yourself to that moment. It's about learning so much about the sport, and also yourself. 
It's really the beauty of sport, that you can learn so many life lessons through your craft. It's insane.
It's a pretty peaceful conquest. In surfing, you're out there with Mother Nature. Then you come back to the beach and all these people are screaming. Then you're in an aeroplane and it's all quiet again and you're thinking to yourself, 'What just happened!?'
More about: Ash Barty | Coaching | Olympic Games | Rio 2016 | Women's Sport