Meaningful words from a trailblazer
Love and passion. A trailblazer. A legend. Part of the DNA of surfing.
These are the thoughts that come to my mind when I think about Sunny Garcia.
Like the rest of the surfing community, I've had a very heavy heart since hearing about his situation.
Sunny, to me, was always part of that great generation of surfers I looked up to when I was younger. He was still competing when I was starting out and my thoughts about him were all about appreciation for one of the true surfing greats, someone who always just tried to do his best.
Sunny radiated that have-a-go-attitude, which is symbolic of us Aussies. It's probably why he was someone I could respect so much. It's a big part of why I took a really strong interest in his surfing.
In the back half of last year, I was at an event and I was shocked to have Sunny reach out to me. It was a bit out of the blue. I opened up a direct message and it was Sunny telling me that he was interested in how I was going, how I was performing on the circuit. He said he thought I was on the right track and to keep pushing ahead.
It was very meaningful and special, coming from someone I've admired so much for so long.
To so many people around the world, Sunny is regarded as the trailblazer of big wave surfing. When you love surfing as much as I do, you take an interest in the people, the personalities and the stories that make up the sport. He has always been such a big part of that. His performances and attitude are embedded in the DNA of surfing.
Even in more recent years, I saw Sunny as someone who had such love and passion. Beyond riding waves, he applied that to his Ironman and physical work.
I really love looking at a person's journey as a whole and appreciating it for what it is, including all the ups and downs. I think we can all relate to people's true stories, which naturally ebb and flow. But you don't want anyone, especially one of your heroes – a person you've looked up to – to have to go through what Sunny's going through now.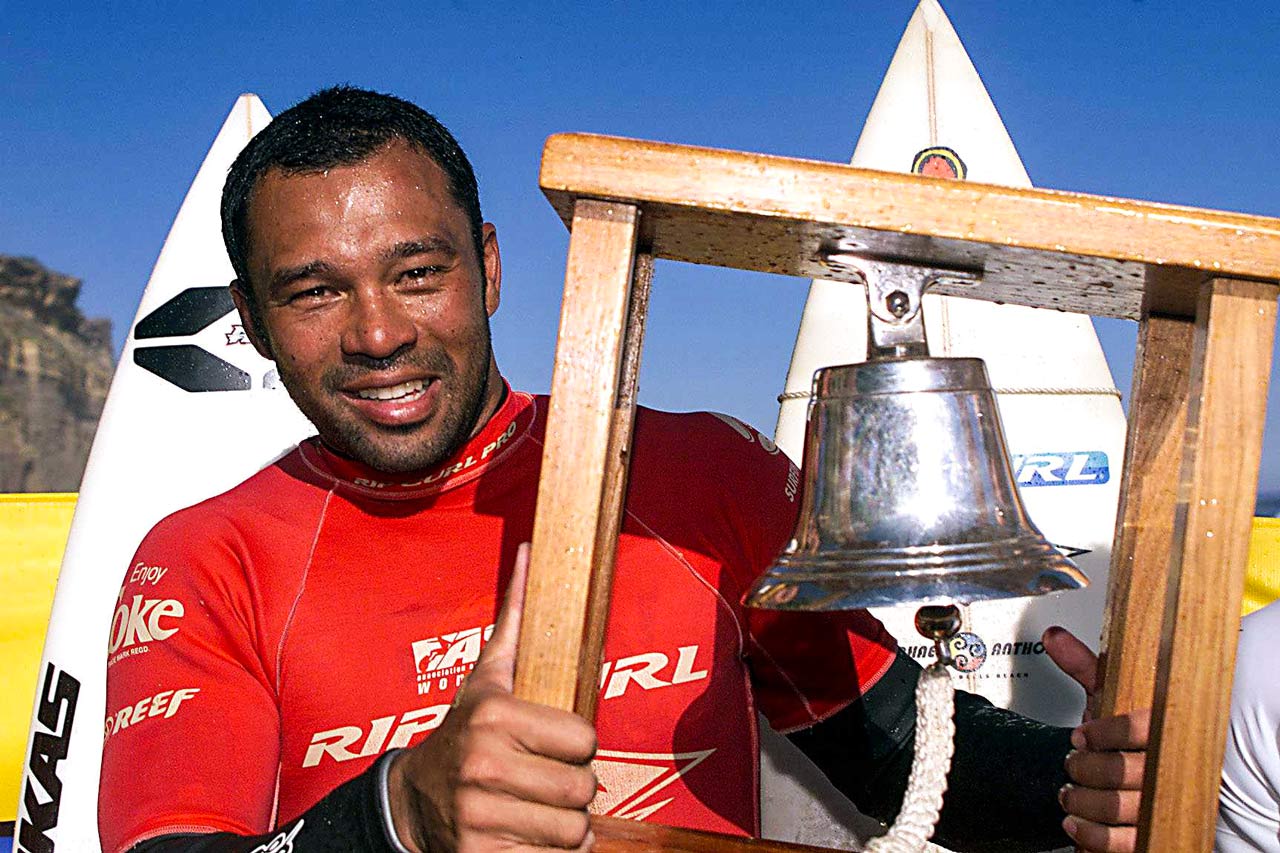 GOING AGAINST OUR NATURAL INSTINCTS
For the majority of people looking in, the lifestyle us surfers have is pretty amazing. And, to a large extent, that's right. But there is another side to it.
As with most athletes, travelling a lot and always feeling the pressure of competition can be challenging.
There's always that desire to feel comfortable where you are. But it seems that really often, just as you start to feel settled, the environment changes again and you're in a new place. The food changes, the atmosphere changes, the way you have to communicate with people changes – and then there's that whirlwind of trying to get a result, that win-loss realm that has such a powerful effect on your personal energy.

There's no one way to manage it. There no single formula for succeeding when you're faced with those obstacles.
When it all becomes muddled and confusing and you're upset, when results or performances are weighing on you, or being late arriving at the next destination – whatever it is – things can become heavy and it's not a nice feeling.
So far for me, it's been mostly a great ride. I'm enjoying those challenges and rolling with the punches. Being in this environment forces me to learn and grow, which I love. But I've found there are definitely times you've got to listen to yourself and try to be conscious of what your body and mind are trying to tell you.
More about: Big wave surfing | Mental health | Olympic Games | Resilience | Sally Fitzgibbons | Tokyo 2020