I first crossed paths with Todd Reid at a junior tournament in Sydney when I was 10 years old. Todd was one of the best players in the world for his age and I realised very quickly that it was much better to be teaming up with Todd than to be playing against him!
In singles, he got the better of me pretty much every time when it really counted. In doubles, we won our first big tournament together, the under-12s nationals, and my family and I were pretty excited about it. But not Todd. He was like, 'Hey, this is not a big deal, it's just a 12/U junior tournament in Australia.'
He was always thinking big and about the world stage. Even as a young kid.
Todd was one of the best competitors I've ever come across. Matches against Todd always started well before the first ball was struck. At a particular junior tournament when the long anticipated draw came out and all the players were crowding around, he highlighted his name as going all the way through and winning the tournament (which he did).
On one of the first occasions that I played him, I was in the lead and on the change of ends he started talking to me about ants and how the male dies after mating the queen ant. My mind quickly turned away from focusing on the match and he ran away with the win once again.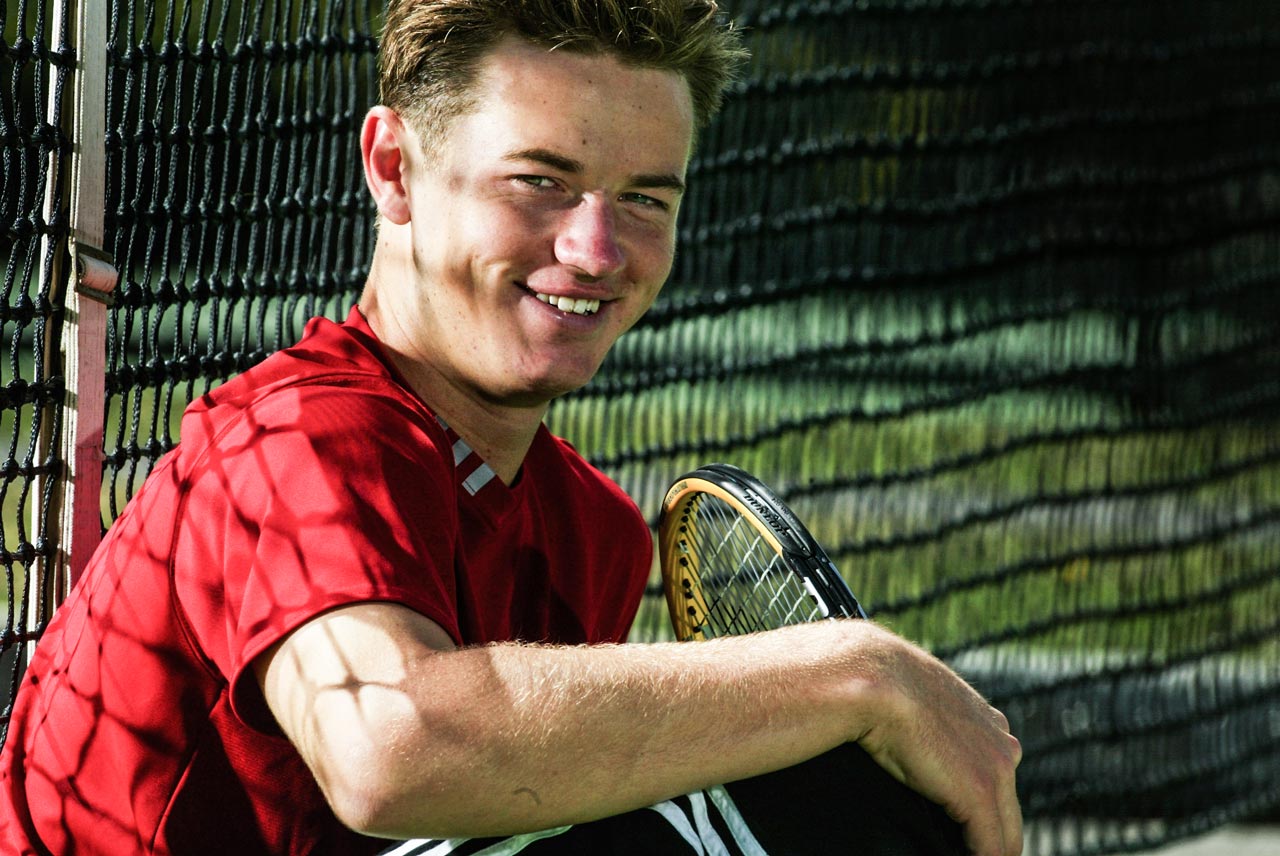 Todd was ultra-confident, but not really in an unrealistic way. When he knew he was a superior competitor he wasn't shy in communicating that in some way, and it was something that I grew to respect, as when he said he was going to beat someone, he always did.
He wasn't hustling for results at every tournament he entered, either. He had an incredible ability to flick on a switch and just decide to play well, in the events that mattered to him – which was very frustrating for the rest of us who had to work incredibly hard every day!
When he won junior Wimbledon, in 2002, it was almost like he wanted to prove to himself that he could win a junior slam, but the lower-tier ITF junior events never seemed to be a priority for him.
His attributes were very similar to Lleyton Hewitt's: he was incredibly quick, very consistent and an absolute fighter on the court. I remember at the 2003 Australian Open when he played one of his biggest career matches against Sargis Sargsian, he was throwing up on the court and still managed to win. He just put absolutely everything on the line, and was one of the world's best competitors when he was on.
His attributes were very similar to Lleyton Hewitt's: he was incredibly quick, very consistent and an absolute fighter on the court.
A few of the AIS coaches remember Todd being a very unique person to coach. Repetitive skill development is usually a requirement to improve a particular area of your game – like practising a specific shot over and over until you get it right – but it wasn't his style of learning. 
Todd would develop his skills in point play, so the coaches knew that the way to get the best out of him was to make it first to 21, make it a contest, and whoever loses buys lunch, or something like that. Then he got fired up. I've heard that guys like Bernard Tomic and Nick Kyrgios are apparently quite similar.
On one particular occasion, one of the coaches was trying to convince Todd to work on his forehand volley because he used too much wrist, but Todd would be like, 'Oh, it'll be fine in a match, let's just leave it'. Which was true. In a match he didn't miss 'em, so he wasn't too concerned. He just counted on his own ability to win, and it didn't bother him if his technique wasn't ideal.
FLICKING THE SWITCH
We didn't realise it at the time but there was an incredibly strong group of juniors in our year. Todd was easily in the top five and got to world No.4. Janko Tipsarevic was the No.1, we had Robin Soderling, Tomas Berdych, Jo-Wilfried Tsonga, Marcos Baghdatis – there were literally five or six players who reached the ATP top 10 within the next few years.
There isn't necessarily a direct correlation between doing well in juniors and then going into the pros, so you never really know, but when Todd started beating some of the top players on the ATP Tour at age 18, it became pretty real that he had the potential to be a very solid top 20 player.
He really raised the bar for all of us when he came back from Nick Bollettieri's Academy and into the Tennis Australia program. Having Todd there pushed everybody else along because he was the first player to really do well on a world stage by winning junior Wimbledon, and even at a younger age by making the semis of the Orange Bowl, which is like the junior world championship.
We played doubles together all around the world, and something I always found fascinating about him was the fact that he loved digging a hole on the court and trying to find his way out. We would constantly go down a set and a break before he would really turn his game on, and he almost found that exciting. I know he did. He absolutely loved the challenge he created for himself.
I don't think it was a conscious thing, but there were so many times where we started off poorly as a team and then Todd would get to a point where it was like, 'If we don't win the next game we're not going to win the match'. That's when he would flick the switch and just play unbelievable tennis. It was pretty incredible to witness.
He just put absolutely everything on the line, and was one of the world's best competitors when he was on.
Some of the best examples were at the World Youth Cup in 2000, which – with Raphael Durek – we won for Australia for the first time in 13 years. It was a knockout format, and in the semi-final against Sweden in the deciding match we were down a set and a double-break against Soderling and Christian Johansson. At that point, Todd used a few f-bombs and said, 'Listen, I'm not missing another ball, there's no way we're going to go down to these guys,' and he just turned on the most incredible tennis.
We ended up winning the next six games in a row and the third set to reach the final.
He left it even later when we played in the Australian Open men's doubles first round against Rainer Schuettler and Karsten Braasch. We were playing relatively average tennis and Rainer was serving on their first match point. Todd who was receiving on the ad court said, 'That's it, I'm not missing another f'ing return and we are going to beat these guys.' He saved six match points on his returning side that game and played incredible tennis for the rest of the match, which we won in three sets.
At Queen's, the Wimbledon lead-up tournament, in 2013: we used to always practise together and Todd wasn't unbeatable in practice, but I remember two days before Queens started I just saw a different player – he was almost twice as good in practice than he'd been a day earlier.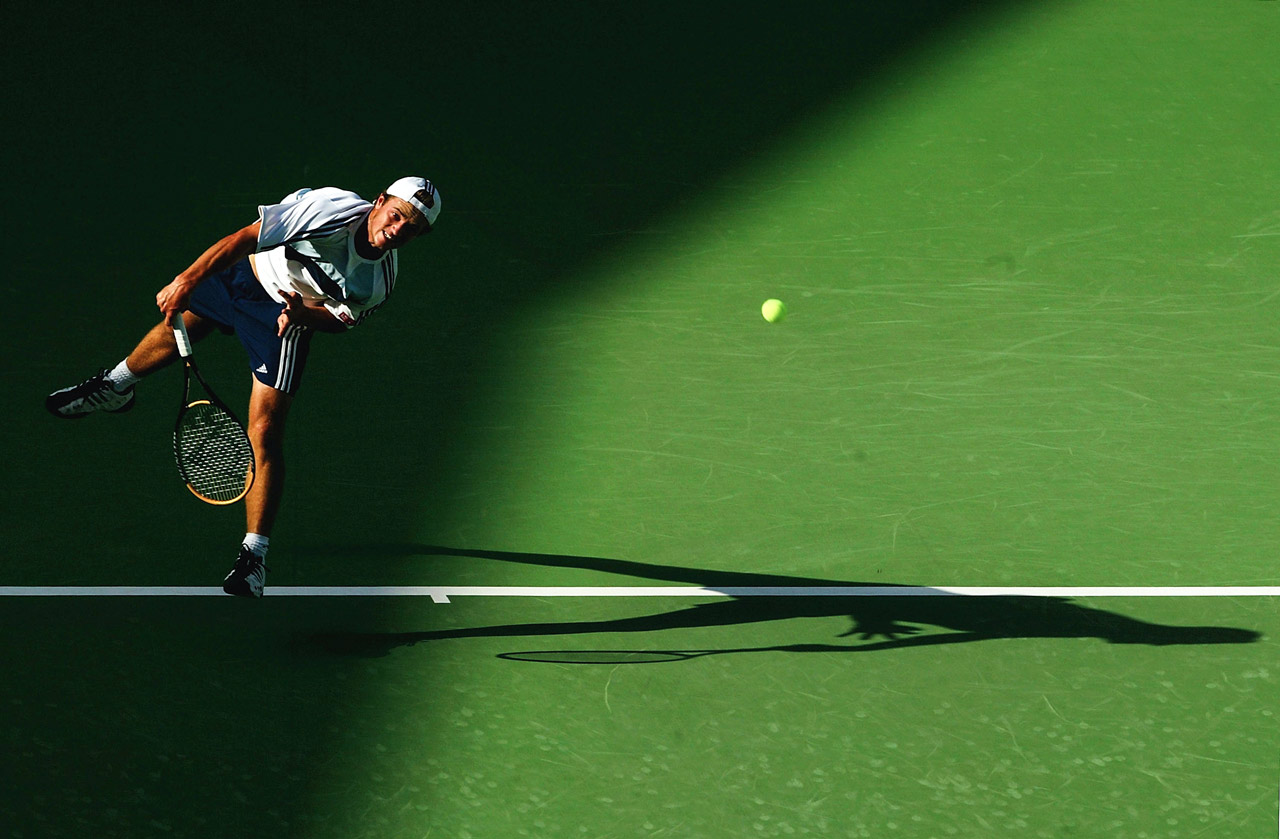 He was almost 300th in the world at that time and had won through qualifying, then in the main draw he had to play Nicolas Mahut, whose game was perfectly suited to natural grass and was ranked just outside 100 in the world. I asked Todd how he was feeling about Mahut and he was like, 'Yeah, he's not a bad player, but I should have him covered'. And he did. Todd beat him pretty comfortably.
I asked Todd the same question before the round-of-16 clash against Jan-Michael Gambill, who was 40 in the world. He said, 'Yeah, Gambill's got a good serve but he's a bit shaky from the baseline, I think I should have him covered'. And he just did. Straight sets again.
Then in the quarters he played against Sebastien Grosjean, who was No.20 in the world at that time, and when I asked Todd how he thought he'd go, he said, 'Oh, Grosjean will be very tough to beat'. And he lost, 6-1, 6-4.
So he didn't have blind and unrealistic confidence; he just knew that Grosjean was a bad match-up for him, because he played almost an identical style to Todd but just played it better at that time. He knew.
THE DIFFICULT YEARS
When he started out in the pro ranks, Todd had such a rapid rise. He was already nearly top 100 when he started to struggle with glandular fever, and I think a couple of niggling injuries hit him at the same time.
Emotionally, that must have been really hard for Todd to deal with, and unfortunately it seemed that he never really found his feet after that.
I stayed in contact with Todd until around his 21st birthday, and then the best way to describe it is we kind of lost touch and went down different pathways. I'd been forced into retirement by recurring injuries as well, and was focused on pursuing a career in tennis coaching.
It's incredibly difficult for a lot of players who go from pursuing professional tennis to trying to find a life for themselves outside the sport.
It is so common, and you see it across all sports. We've had a number of examples with high-profile swimmers and other athletes really battling with the transition.
Just in my own peer group, I would say that almost all of us found the adjustment really hard when we stopped playing, I think the hardest time I had was the year after I retired, at 19.
There's a lot of excitement and adrenaline when competing in a one-on-one contest, and it feels like a life or death battle at times. It's not, but that adrenaline rush that you get multiple times every week travelling on the tour is really hard to replace in everyday life after the tour.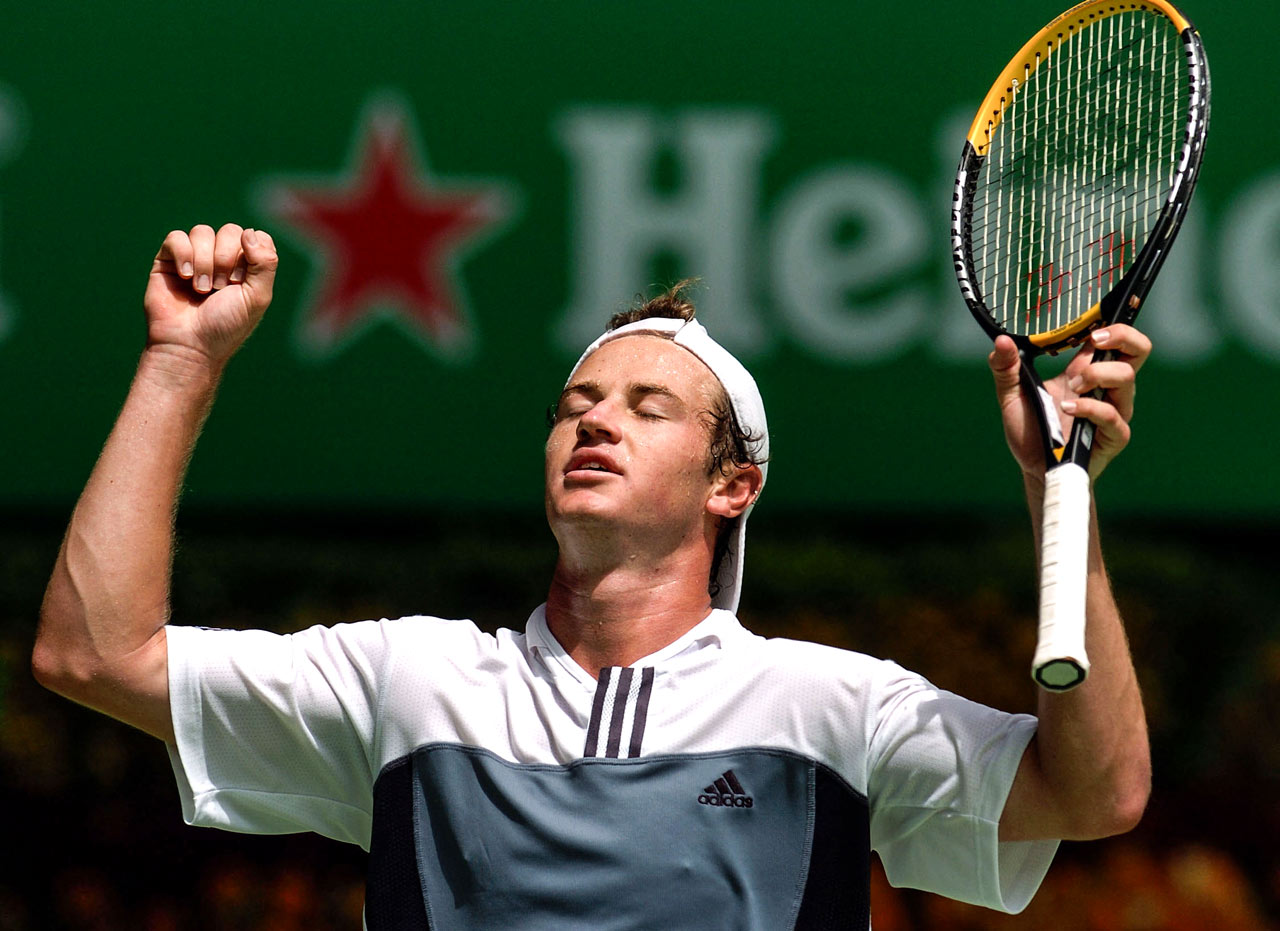 The second thing that's really challenging is that your friendship groups change dramatically when you leave the tour. You might keep in touch, but all the people that you were close with are not constantly with you anymore. Having close friends and a good support network during difficult times is very important to maintain good mental health and a lot of players lose touch with a lot of their close mates when leaving the tour.
On the change of ends, he started talking to me about ants and how the male dies after mating the queen ant. My mind quickly turned away from focusing on the match and he ran away with the win once again.
Lifestyle-wise, you go from travelling around the world from week to week with lots of variety to suddenly being stuck in one place and in a routine. Then, on top of that, a lot of players who have pursued that pro pathway don't really have an education behind them, either. Todd and I had both spent 30 weeks a year on the junior circuit, so we had to let go of our education about halfway through year 11.
There's definitely a grieving period that players go through, and they need more support.
I can appreciate now that I was lucky to have had a really soft landing. About three months after I left the tour, I was offered a role at Tennis NSW working under my main coach at the AIS Graeme Brimblecombe, which brought me straight back into the environment where I was looked after and knew a lot of people.
Part of my initial role was travelling on the circuit with some young players, so I saw all my mates again, which kind of cushioned things. 
I didn't recognise it at the time but I think that was a real saviour for me to be offered a chance to jump straight back into the game, and do something that I was almost immediately pretty good at. I had some incredible mentors and role models like Graeme and Wally Masur which kept me excited about what I was doing, and unfortunately in the case of Todd and for other players, the next opportunity or next step is not always clear, nor does the the support network exist to get their life back on track.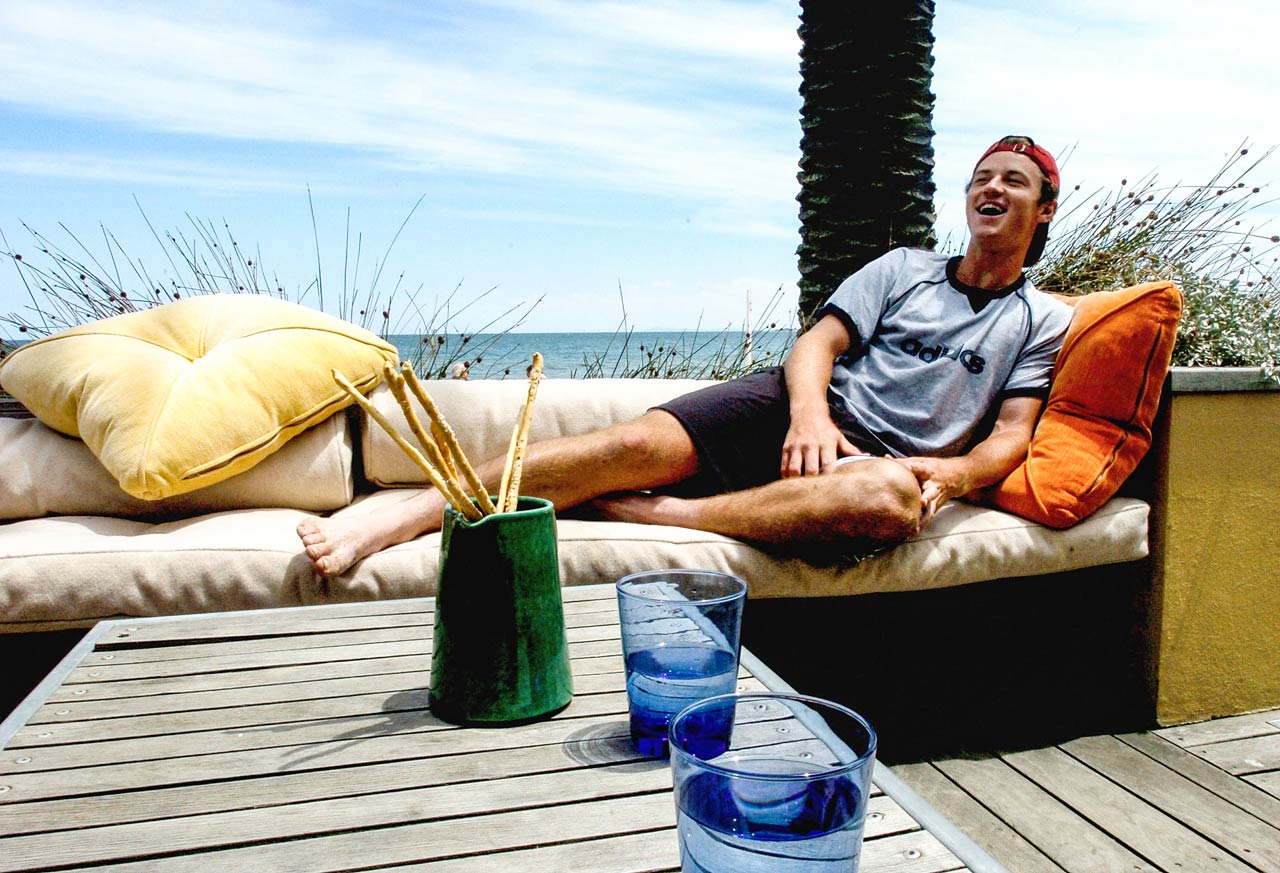 What happened to Todd really highlights what can happen when somebody doesn't have the right support around them during a really difficult period of their life.
On a positive note, the International Tennis Club of Australia, which is made up of ex-tour professionals, is launching a new retiring players program during the 2019 Australian Open which is supported by Tennis Australia.
TA also have an athlete wellbeing program in place now, which is designed to care for and nurture players' mental health whilst they are on tour, which is also a great step in the right direction.
FAREWELL
Todd tried numerous comebacks over the years. The glandular fever really affected him, and he had repetitive injuries in his upper arm, which meant he could only serve for a number of matches in a row, so sometimes he'd have to serve underarm for the first couple of rounds.
Obviously, you just can't pursue a professional career like that, and it must have been incredibly frustrating for him because he knew that he was good enough to compete at the highest level of the game but his body basically didn't allow him to perform.
I'd seen him a few times in recent years at events like the Sydney International in January, and it was upsetting to see how hard he had found life after tennis. He wasn't the person I once knew, which was sad to see.
It was an emotional funeral and very difficult for Todd's family.
It was relatively private, so really only the people who were close to Todd were there.
He was only 34.
It's such an incredible shame when somebody's life ends way too prematurely.
A lot of the current players aren't really aware of Todd, because he was out of the game so long. They might have seen him competing in local tournaments now and again in the last couple of years, but they wouldn't have seen the real Todd a lot of us once knew.
He was a really fun person to be around, cheeky, and always up for a practical joke and a bit of harmless mischief. He didn't let too many people into his inner circle, but for those who were in there he was a very loyal and a very good friend.
The sadness we're feeling is a mix of things.
It's about such a great talent going unfulfilled, but about the person, foremost.
Todd was someone who didn't cope with the pressures of life outside of tennis, but hopefully his story will be a catalyst for Australian tennis to further develop and invest in the area of athlete wellbeing.
More about: ATP Tour | Australian Open | Lleyton Hewitt | Mental health | Todd Reid | Wimbledon