The club that meant everything
A servo off the highway. Somewhere outside of Newcastle. About two hours north of Sydney.
That's where I watched the 2016 grand final. The last 15 minutes or so, anyway. It was pretty surreal.
After spending 10 years at the Western Bulldogs, the club that gave me a start – a club where I'd been captain and twice best and fairest – standing in a petrol station on the side of the M1 wasn't where I expected I'd see them end their 62-year premiership drought.
We were heading away for a weekend of camping, Jasmine and I. The tank was running low, so we pulled in to fill up.
For anyone who hasn't spent much time in NSW, it's rare for AFL to be on the TV anywhere, really. Even in pubs you're more likely to see rugby league or darts, bull riding, anything other than footy on the screen. But there it was.
I went in to pay for the fuel, looked up and saw that the Bulldogs were beating the Swans. There were about 14 minutes to go, from memory, and I knew straight away they'd won it.
I'm not sure what came over me, but I just stood there watching the screen. I was mesmerised. Couldn't take my eyes off it.
There were some mixed emotions, I'll admit that. All I'd wanted to do while I was playing there was win a flag. I knew how much the club and the fans wanted it. I'd put my body and soul on the line to try and achieve it, but it wasn't to be.
At the same time, I was over the moon for everyone associated with the club, the fans and especially my mates who were on the field about to win the biggest prize of their careers. Poor Jasmine was sitting in the car wondering what was taking me so long.
It's strange how stuff like that happens. It's like I was meant to see those final few minutes. I'm a big believer that everything happens for a reason. You sort of have to take that approach when you play top level footy. Things happen along the way that you can't find a reason for, twists of fate, people you come across. All sorts of things. And then it's over.
Scott West, my mentor at the Dogs early on, told me to enjoy every minute of my career because it ends before you know it. He was right. It flew by.
I remember standing there in the dressing room after my last game for the Giants feeling so strange. All of a sudden you're not a footy player anymore. It was sad, but also a proud moment, thinking that I'd just played 14 years at the highest level. It was really nice to have my family there with me. Dad was there in spirit, too.
WHERE THE MURRAY ENDs
Going after an AFL career was the last thing I wanted to do when I was a kid. I was having too much fun playing local footy with my mates around Goolwa in South Australia, where I grew up.
Goolwa sits right near the end of the Murray. The river runs through the town, then through a lagoon of sorts called the Coorong and out to the ocean.
The town itself wasn't tiny. It had a Woolworths, a Foodland, two pubs. I think about 10,000 people live there now, if you include the farms around the area.
Footy was a huge part of life. Pretty much everyone would go down to the club to play or just be involved somehow. It was a social thing as much as anything. I was a quiet country kid, always outdoors, out fishing or camping. But the game played a big role in my family, too.
There were mixed emotions, I'll admit that. All I'd wanted to do there was win a flag. I'd put my body and soul on the line to try and achieve it, but it wasn't to be.
My dad, John Griffen, grew up in a small town called Geranium, two or three hours from Adelaide. He was a solid half-backer in his day, even though he'd always tell me he wasn't great and that I got my talent from his dad, my grandpa.
Grandpa was really good, apparently, but it was pretty hard back then to get down to Adelaide to have a crack. And he was comfortable at home – he came from a really tiny town of 50 or 100 people – so he never got to really test out his talent.
My path seemed similar to grandpa's. When I was really young, Dad would have kick-arounds with me in the backyard and I started playing competitive footy from about six or eight years old. My eldest brother and younger brother played footy, too. We were a footy family and that's what country towns are about.
Saturdays were the big day each week. I'd bring my $10 weekly allowance down to the ground and spend it on lollies, a hotdog and a pie. I'd play mini-colts in the morning and junior colts straight after. Then I'd do the boundary umpiring for the older kids. I'd get paid five bucks to do that and I thought that was awesome.
Local footy was everything back then. I loved being at the club. I loved everything about it. Normal kids have a dream to get drafted. But, just like Grandpa, I was happy at home and didn't want to leave.
When I was about 15, Dad and my mum, Jill, started encouraging me to have a crack, to head down to the South Adelaide Panthers. I kept saying no until, finally, Dad said 'I'll give you one more year at local level. But, after that, I want you to have a go'.
I played another year, had a great time, and then a bloke called Michael Simmons, who worked in the country areas for South Adelaide, also started at me to have a go.
My introduction to that next level was intense. They trained us hard, all this boxing and stuff, things I'd never done before. I remember on the way home after the first session, thinking 'There's no way I'm going back'. But, by the end of the week, I'd changed my mind and said 'OK Dad, let's go'.
Playing for South Adelaide meant going to Mount Compass, about halfway between Goolwa and Adelaide, and training with other country boys. On the weekends, I'd play for South Adelaide under-15s. I started getting a lot fitter and my footy started taking off. I realised there was a real chance for me to possibly get somewhere, which encouraged me to train even harder.
I played some really good footy at South Adelaide, made some state sides, played league at the age of 17 and ended up getting drafted. It all happened really quickly and from that point there was no turning back.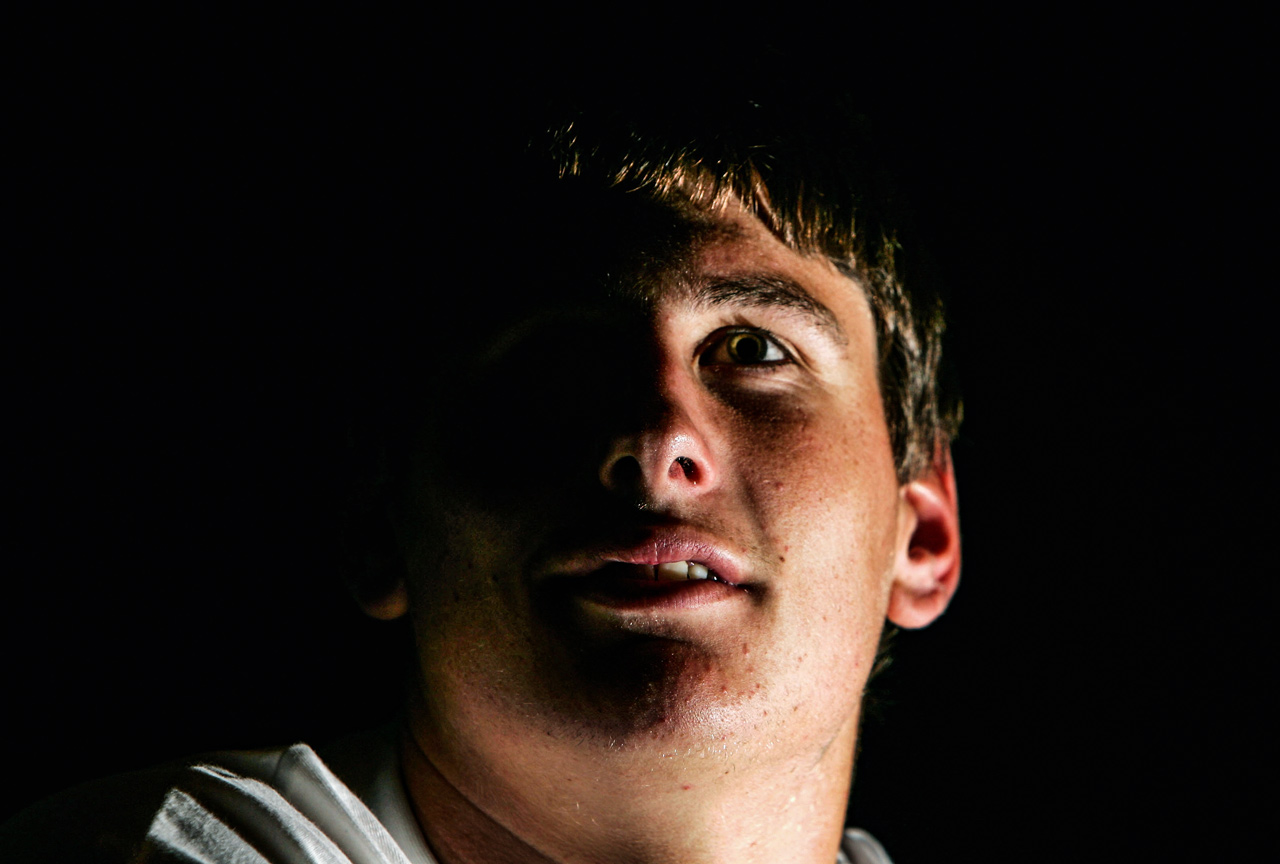 THE BIG TIME
In my first pre-season at the Dogs I came in after training one day, sat on a bucket in the shower with my head down and thought 'How am I going to cope?'  
You rock up and realise there's 44 blokes on the list and they're all gunning for a spot. I was a high draft pick, too, so there was a lot of expectation. There were plenty of times I wondered if I could do it.
Often I'd think of Dad's advice to me when I was younger. 'FIGJAM', he'd say. 'Think to yourself FIGJAM'. The last five words are 'I'm Good, Just Ask Me'. You can work out the first yourself. It was a bit old-school, but Dad's point was to think highly of yourself, believe you're better than the next guy. At the top, he'd say, everyone's talented, the difference is confidence.
FIGJAM stayed with me. So did the input of Brad Johnson, my first mentor, and Scott West, who took over after that. Scott showed me how to train and take my game to another level. Wayne Schwass was another who guided me through those early stages.
It took about four years to learn how hard you have to train, how single-minded you have to be – even in the off-season. I'd been guilty of returning a bit overweight. At the end of 2009, the club gave me a bit of an ultimatum that I had to come back fit in 2010.
It was a good shove because I went on to have one of my best years and won best and fairest. Things clicked after that and I had a good five- or six-year stretch where I played really good footy.
Maybe it was a bit of a maturity thing, not being dedicated to training over the off-season. But as you get older you take more responsibility for yourself and start to realise younger guys look up to you. Also, there were people saying I hadn't reached my full potential and I wanted to respond to that.
I think I did that pretty well. By 2013, I won my second best and fairest and was selected All Australian. But, by 2014, things were becoming challenging in a different way. I was starting to feel stale and could feel myself falling into a slump.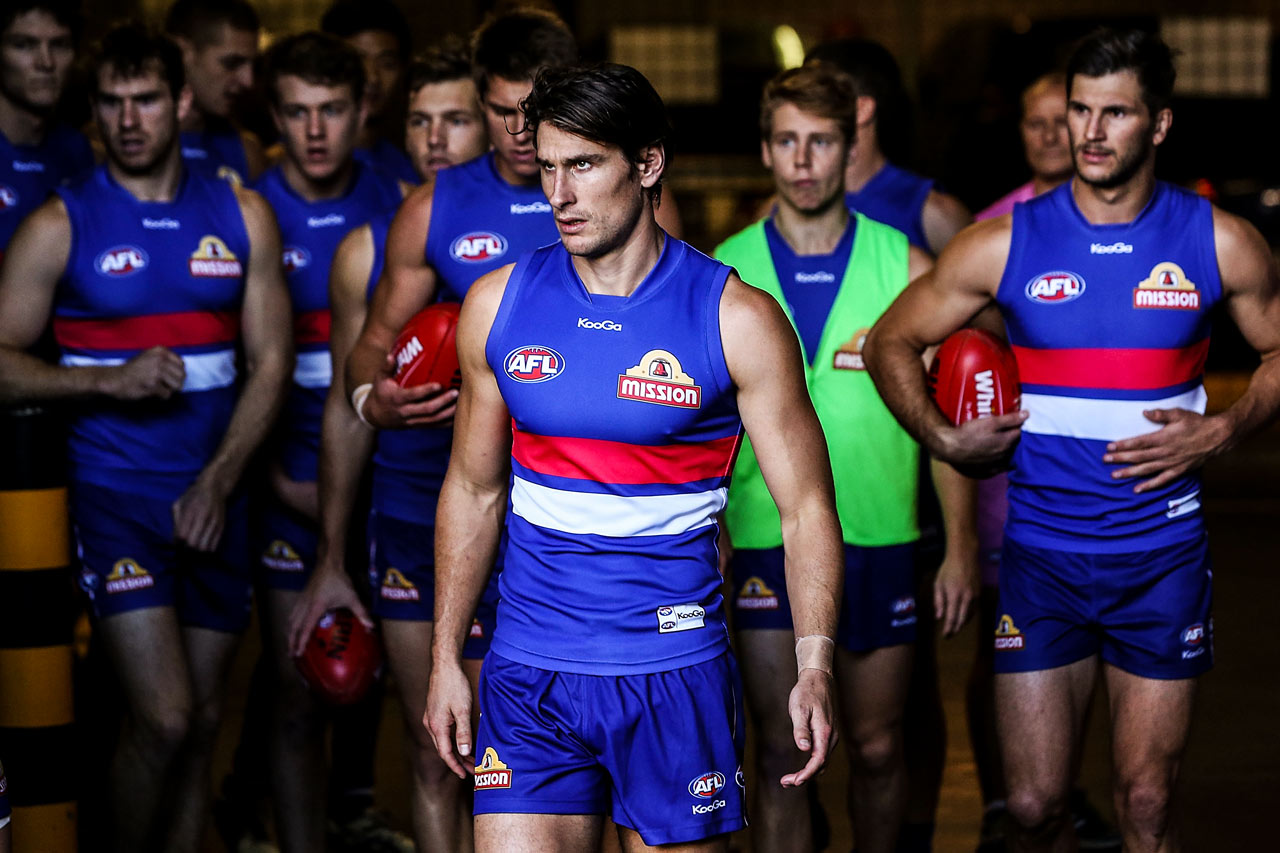 I've always believed that if you're unhappy you have to do something about it. I think leaving Melbourne was a strong decision, a bold decision, and it gave me the spark I needed.
Living in a new city was fantastic, working in a new environment and making new friends was great. GWS were really good to me and it was interesting to see how a new club is built.
It was also a huge challenge. In that first year, Jasmine stayed in Melbourne and I was living with Joel Patfull – I'd lived with Jas for six years before that.  
That first game against the Bulldogs was hard. Really hard. The Bulldogs meant everything to me and it hurt to be booed by the fans after playing there for 10 years.
Then there was the way I left the Bulldogs. I know it seemed on the outside that it was a bit of a weird departure. There was plenty of talk and rumours. When it came down to it, I just felt it was time to move on. After a decade, my time was up. If I wanted to keep playing good footy and continue my career, I had to start afresh.
It's true that when you're a professional athlete people are going to have their say. That's their right. That first game for the Giants against the Bulldogs at Etihad Stadium was really hard. I'm not going to lie. The Bulldogs meant everything to me and it hurt to be booed after playing there for 10 years.
Ultimately, I felt reassured that the people who loved and supported me were behind me. That's what I had to focus on. That was all that really mattered.
More about: GWS Giants | Retirement | Sponsored | Western Bulldogs