We breed 'em tough down in Frankston.
It was a semi-final of the domestic league and I was about 10 years old. I took a charge, fell back and felt a lot of pain in my left wrist. I went off the court like, 'Ahh … I've hurt it!'
My mum, Jo, wasn't having it.
'You're fine. I didn't raise no soft boy.' (That's in nice terms!)
She told me to get back out there and I played the rest of the game, which we won. Straight afterwards, I went to play a mixed netball final. I fell down a couple of times, which really hurt, but we won again.
Eventually, we went to get the wrist checked out and discovered that it was broken. Mum felt bad afterwards. She was very apologetic.
The next week, I was sitting there on the bench for the grand final with a cast on my wrist. I wasn't too happy. We lost.
I was a very quiet, shy kid. Even as a teenager, I didn't say boo to anyone. Communication is a big part of basketball, so my under-16s Frankston coach, Neil Williams, tried to do something.
'You've got to talk, yell, be loud on defence! You know what? We're going to call you 'Rowdy' until you start talking!'
The nickname stuck: friends and family still refer to me as Rowdy. Ryan is usually just for when I'm in trouble.
I may have been quiet, but I always knew what I wanted to do with my life.
#Ambition | It was always meant to be for Ryan Broekhoff.#AussieHoops #NBA pic.twitter.com/vYV3BVdFUS

— The Pick and Roll (@PickandRollAU) July 6, 2018
We did a goal-setting assignment in Grade 5 or 6: what are your dreams for the future? Mine were to play for Australia in the Olympics, play in the NBA and play for the Geelong Cats in the AFL.
Two out of three ain't bad! I'm happy with the two that I've done but may not have time to give number three a crack.
I got an A on the assignment.
I hadn't watched Michael Jordan in person, but I had the 'Ultimate Jordan' collection of his best games. He was the reason I was watching the NBA from a very early age.
I was a big fan of Dirk Nowitzki and Dwyane Wade. We didn't have Foxtel at home, so I just got to watch them when I went to a friend's house on the weekend.
I idolised Dirk. I had his jersey. Now, all these years later, I'm his teammate. Not even in my school assignment did I dream of something that amazing.
WELCOME TO THE NBA
'Hey! What's up?'
Dirk Nowitzki is a big, bubbly personality. The first time I met him, at the team practice facility, he welcomed me to the Mavs, asked me questions, made me feel at home. That was a 'wow' moment.
A few weeks after I got my contract, Dirk re-signed for his 21st consecutive season with Dallas – an NBA record. To get to run around with him for a year and learn from a legend of the game is an incredible bonus.
The moment my NBA dream came true arrived after I'd worked out for seven teams, not including the Mavs, within three weeks. There had been a lot of hard work and travel, so Katie and I headed away for the weekend to her parents' little cottage; a beautiful, quiet spot on Diamond Lake, up in Michigan.
It was still early in free agency but my agent, Andy Shiffman, called me in the morning.
'There's some things going on – we might hear as early as today.'
The phone didn't work in the house, so luckily we were sitting outside when Andy called again a few hours later.
'You're an NBA player.'
'What are you talking about?!'
'The Mavs have come along and they're ready to sign you right now – if you still want to do it?'
'OF COURSE!'
That moment … I'll never forget it. I was sitting with Katie, now my wife, who had been with me ever since college and followed me for five years through Turkey and Russia. She'd been through every bump on a long, hard road and now, we'd finally reached the NBA.
We were stunned. Shocked. We smiled at each other. We didn't have too many words; it was an 'Oh My God' moment. We shared a warm embrace.
That was early July. A month later, we were married in Bali, and we also had receptions in Australia and the US for extended family.
Front and centre of our ceremony was a reminder of where I had come from.
Four of my groomsmen – Michael McInnes, Jake Macaulay, Cameron Bice and Ben Mitchell  – were friends I made as a kid in Frankston.
MY SPECIAL HOMETOWN
Growing up in Frankston was great.
We didn't have a lot as a family, but we lived a 50-metre walk from the beach. It was a small, two-storey place. My twin sisters, Melissa and Carlee, shared a room; my older brother, Dan, and I somehow got our own.
It was a beautiful spot; perfect for us. Half the time we weren't even in the house. We were down at the beach, swimming in the ocean, playing in the sand. Every summer was spent down there.
Mum did a wonderful job of raising us four kids, me being the youngest. Mum was the one putting in all the time and driving involved in playing domestic and representative basketball. She did everything for us.
My Grandma, Licia, was there to help mum raise us. Four kids take a lot of work, and she helped get us to school and sport. With cooking for us, too; we all lived with her for a while when mum went back to work and she also moved into our place for a time.
Frankston gets a bit of a bad rap. It is a mostly working-class place. Things could definitely have gone a different way for us if not for mum. She deserves so much credit for raising four kids who have turned out well and found happy, successful lives.
One of the keys was that she kept us playing sport.
I took a charge, fell back and felt a lot of pain in my left wrist. I went off the court like, 'Ahh … I've hurt it!' My mum wasn't having it. 'You're fine. I didn't raise no soft boy.'
All my closest friends, bar a few I met in college, are guys I went through Frankston basketball with. When I'm home, they're the guys I make sure to catch up, have a beer and spend some time with.
My friends are proud mates – even today, they won't even let me buy them a round of beers at the pub. They've always liked me for who I am, and whether I played in the NBA or worked around the corner at Woolies, they would treat me exactly the same.
That's very refreshing. True friendship.
Frankston is such a brotherly, close-knit area. A real place, which made things a lot easier growing up. And long before I got there, we could already claim an NBA player: David Andersen, who played with the Rockets, Hornets and Raptors.
At a young age, before I played basketball, I used to go to the local stadium and watch my mum play for Frankston. She saw that I had a love for the game; I would always run on to the court to shoot during breaks and I picked up the game quickly.
I had good genes. My father, Wim, was an NBL player, albeit briefly. When the Frankston Bears played their one and only season in the NBL, he was on the roster.
Dad was a hard-nosed, back-up forward who rebounded the ball well, from what I've heard. I didn't get the chance to see him play, as it was just before I was born.
I'm lucky that I got his body shape compared to mum's; he was 6'6" with a solid wingspan, while mum was a little 5'4" point guard. I've ended up 6'7" (201cm). Getting dad's physique and mum's skills was the best of both worlds.
My friends are proud mates – even today, they won't even let me buy them a round of beers at the pub. They've always liked me for who I am, and whether I played in the NBA or worked around the corner at Woolies, they would treat me exactly the same.
Basketball took me into the Victorian state team, then the Australian Institute of Sport. I shared both with Matthew Dellavedova.
He's a good man, Delly.
Before I got my Mavs contract, he'd brought up my name a few times with the Milwaukee Bucks. That's something that I'll never be able to repay him for, that he believed in me and stuck his neck out for me. I loved and respected him for that, and it gave me confidence in myself.
We followed similar paths for a while, both had good US college careers. Delly really wanted the NBA from the start and he forced his way in, going at Kyrie Irving day after day at Cleveland Cavaliers practice. It earned him a spot that led to a championship alongside LeBron James.
I went off to Europe, but we always kept in touch. I went to his wedding and he came to my wedding reception in Australia. We always keep track of how each other is doing.
You meet so many people in basketball but to make true friends like Delly is what makes the journey special.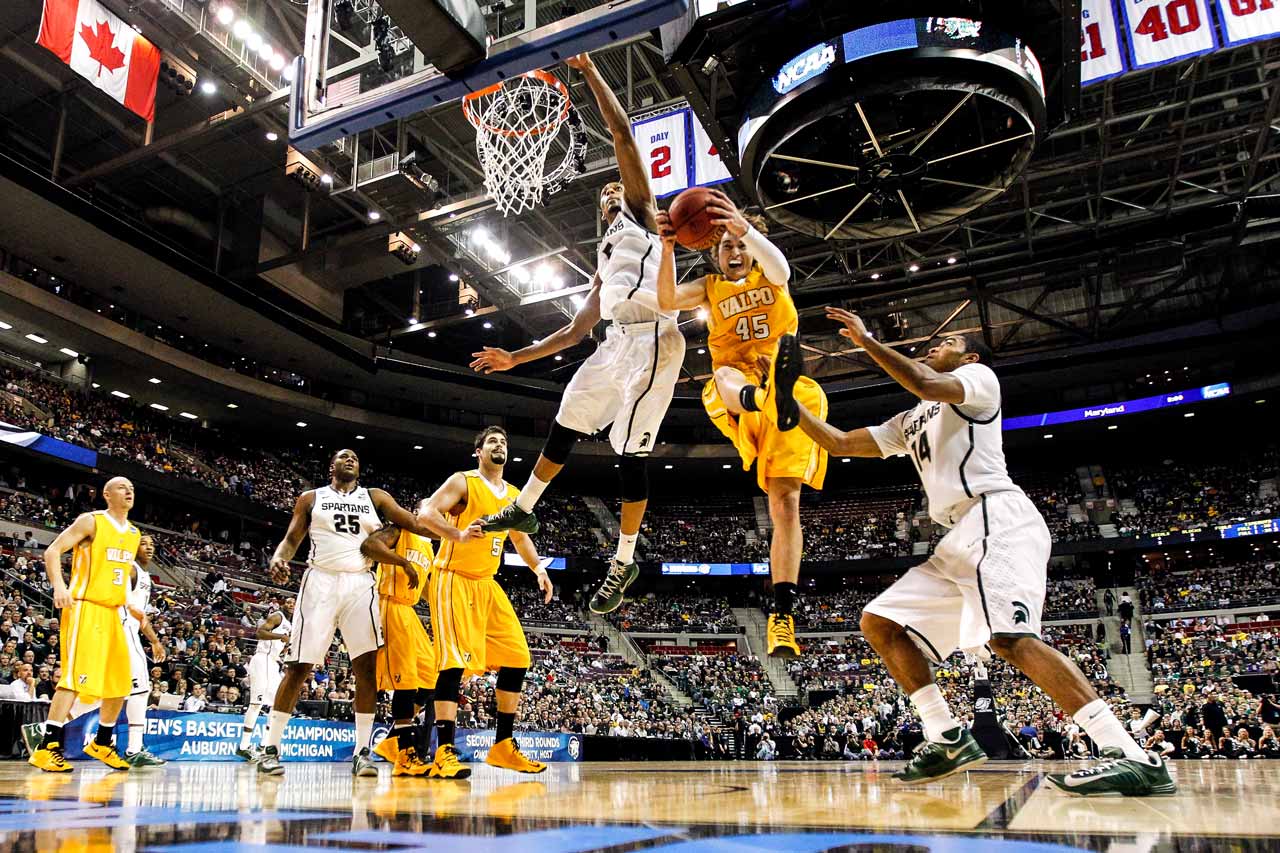 LONG WAY TO THE TOP
I had the feeling that I probably wasn't going to be drafted.
I'd had four good years at Valparaiso University, Indiana, but only had a few NBA workouts and not a lot of interest from teams. I watched the draft hoping that maybe my name would come up, but it didn't, and I figured Europe might be the way to go.
Right then, Joe Ingles was midway through proving that you could reach the NBA from Europe. There are many roads to the NBA. Mine, like Joe's, was a little different to most.
They're very passionate fans in Turkey, where I joined Beşiktaş on my first professional contract. It's almost life or death between some sporting teams there, especially in football.
Istanbul was a beautiful city. A lot of history and tradition, plus the new Western influence and its transition into a European gateway.
It was an amazing time there and I loved every minute.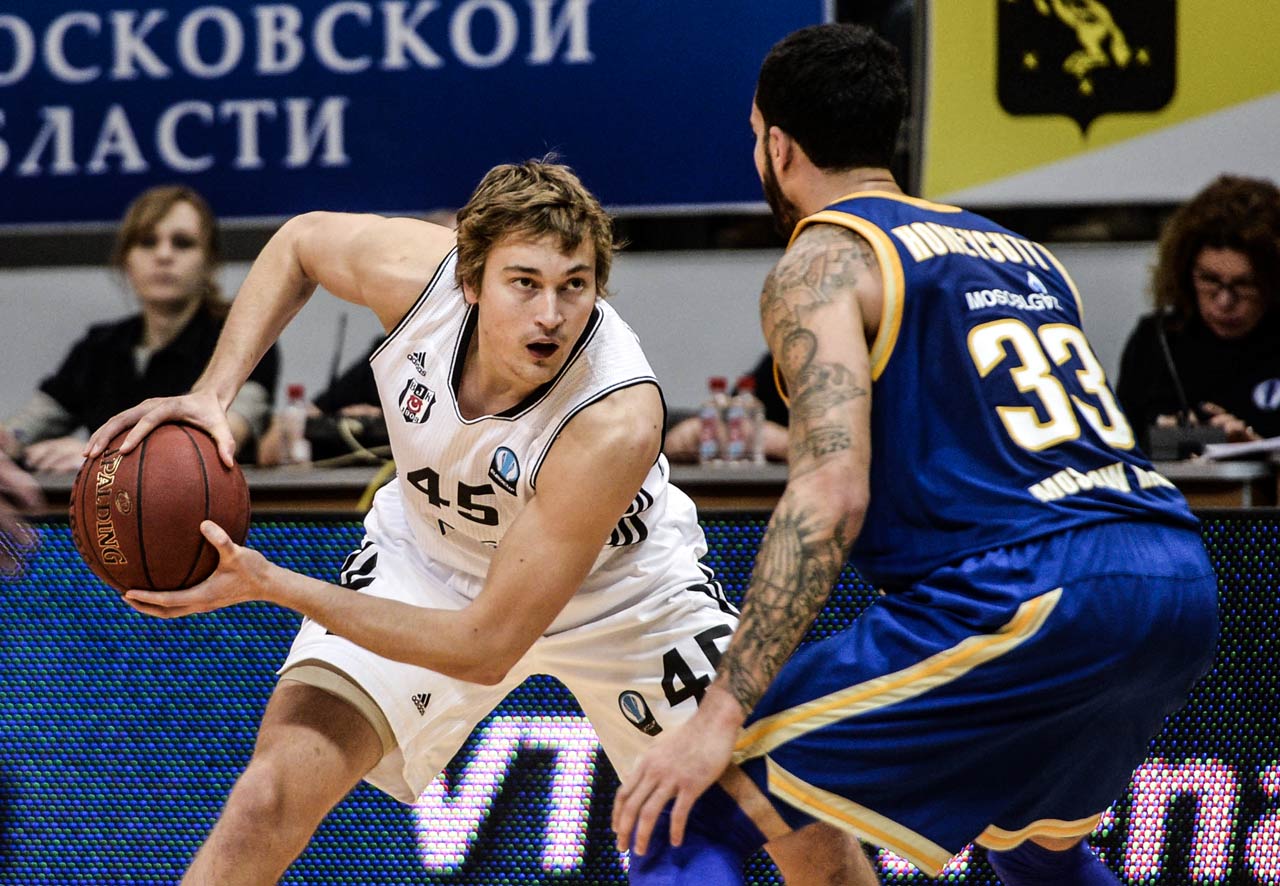 I was in Russia for three years after that. You do what you have to do to better your career. I wouldn't trade those years either, as they've led me to where I always wanted to be.
Lokomotiv Kuban is a great organisation, very professional. But living in the city we did – Krasnodar, a smaller city in the far south-west with few English-speakers and little Western influence – made things hard. Only with time did we learn to get around, find cafes we liked, discover restaurants for special occasions.
And the travel for games was tough. The city didn't have a huge airport, so it was always two hours to Moscow to connect with a flight to your actual destination. It meant day-long trips to games, then another day getting back. So much of life was just travelling, practising and playing.
Katie did a lot of cooking and some nights we'd invite teammates over. We had players from the US and wanted to help them feel comfortable, knowing how hard the initial adjustment period was. It was a time to unwind, to forget about basketball; just eat and speak together.
We'd put on vegan feasts. I feel great eating a mostly-vegan diet; more energetic and balanced, both physically and mentally. At first my teammates were a little apprehensive, but once they tried the food, they began to ask when our next taco night was.
Katie claims vegan food is why I made the NBA! After it became a big part of our diet, I had a great year and finally got my contract. I'm not sure if it's a true physical benefit or just in my head, but hey, whatever works!
The NBA was something I tried not to think about so much in Russia. Comparing where you are to where you dream of being isn't always helpful. I just focused on the game.
But as I did my thing in Russia, the NBA changed.
It transformed from a league that showed me little interest as a potential draftee, to one that suited my game a lot. Small-ball, spacing the floor, shooting a bunch of threes; changes that couldn't have come at a better time.
I don't claim to be athletic by NBA standards, but the emphasis on shooting has created a market for players like myself to come in and carve out a career. I'm now mature and experienced enough that hopefully I'll translate my game quickly, especially to the deeper NBA three-point line. So far, so good.
Europe helped round out my game and become more consistent, especially in terms of shooting numbers. While the NBA is the best league by a fair margin, you have to respect the quality of play in Europe. NBA execs have clearly taken note, with the number of non-American players at an all-time high.
The Mavs just got Luka Dončić, the reigning EuroLeague MVP, via the NBA Draft. People will be surprised by how good he is in person.
I firmly believe he's going to be an amazing player. He's got all the tools and I think Dirk is really going to take him under his wing. Who better to guide an outstanding young European player on how things work in the NBA? Dirk has been in a very similar position and is now a championship winner with 30,000+ points to his name and a Hall of Fame spot looming.
Whether big things happen for Luka right away this season or it's a slow progression, he will get there. It's a matter of when. I can't wait. He has great court vision and whenever there's a chance for him to hit me on the three-point line, I'll be ready and waiting to knock down a shot.
GOLDEN BOOMERS
Having grown up watching guys like Dirk and D-Wade, seeing Ben Simmons announce himself as a genuine NBA star last season was amazing.
Ben is an incredible talent.
I remember working out with him when he did a Boomers camp at 16. He was already 6'8" and you could tell he had all the skills, that once his body developed he'd be tough to handle. He's worked his butt off and pushed himself into a position where he could be anything.
That's so exciting, not just for him but for Australian basketball.
We've entered an era with record numbers of Aussie players in the NBA. I always felt that we had plenty talent coming through Australia and Luc Longley certainly opened the door for a lot of our guys.
But I think Andrew Bogut was the big one; the true game-changer for Aussies. Social media was exploding at that time and for him to go No.1 in the draft, then have a really successful career that culminated in an NBA championship, was a catalyst for NBA teams looking beyond the US for talent.
Having grown up watching guys like Dirk and D-Wade, seeing Ben Simmons announce himself as a genuine NBA star last season was amazing.
Tokyo 2020 is going to be one tough Australian team to get on to. Hopefully, I'm fortunate enough to be there.
On paper, I think it's kind of scary for other teams to see the amount of NBA players we have now. And not just NBA players; high-level, successful NBA players. Championship winners. A potential superstar in Ben.
It will probably be the most talented Boomers team we've ever put together and we really want to push for that gold medal.
Rio 2016 … that still hurts. It was heartbreaking to go that close and again walk away without Australia's first Olympic men's basketball medal.
Our game against the USA in Rio was different to ever before. We weren't happy that we gave them a run for their money. We were upset that we lost.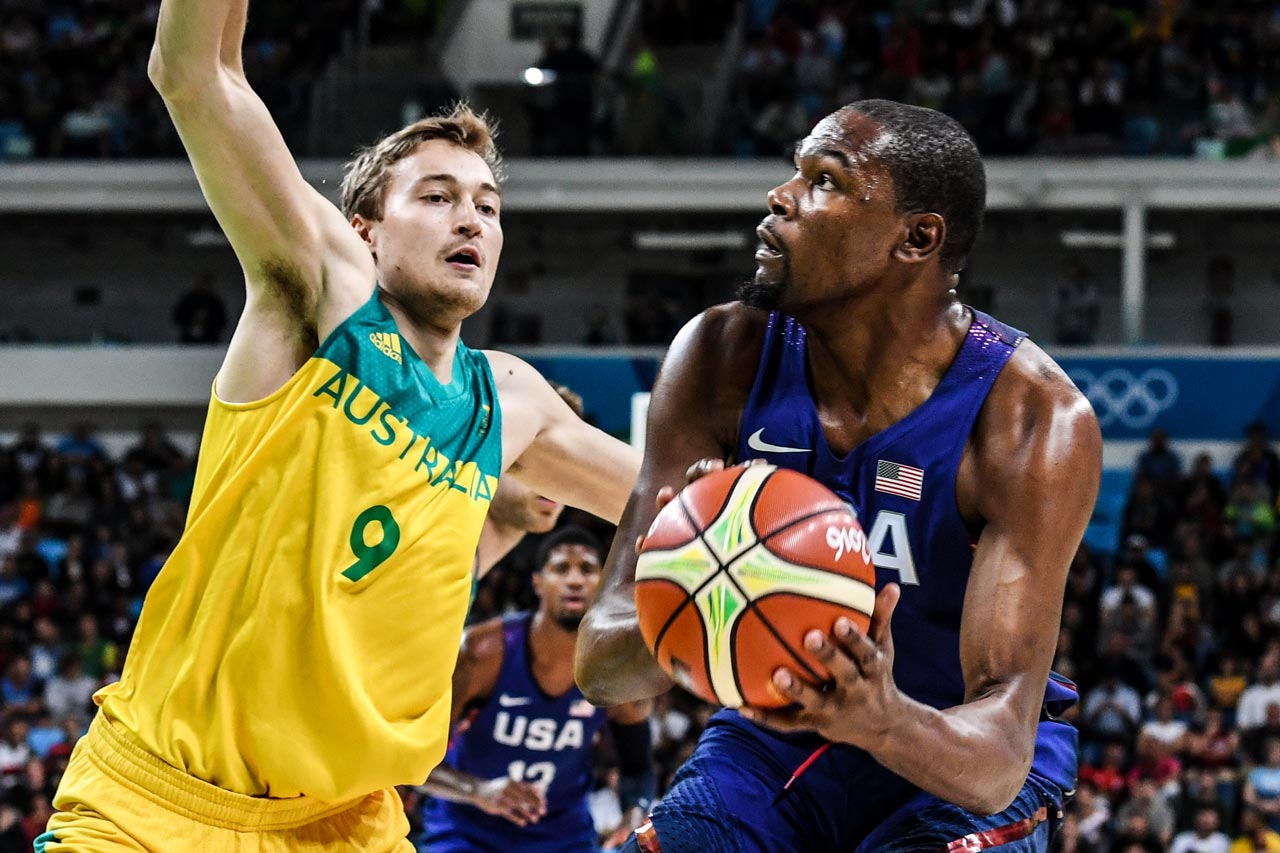 It came down to the last few minutes and Kyrie Irving took over. Just that extra talent, that elite go-to guy, made the difference.
Hopefully with Ben coming through, we'll have that type of player ourselves this time; a guy who can make plays that separate almost-there teams from medal-winning teams.
And there's another thing that separates us: the Australian team's extraordinary camaraderie.
The entire Australian basketball community is special. I've had such an amazing ride and to have so many people reach out to congratulate me on making the NBA … it's not something you expect, but it means so much to me to have that support from Australia. People that I know and don't know have reached out to tell me they're excited for me, that they can't wait to watch my games.
And I can't wait to play. This dream has been a long time coming.
I've spoken to coach Rick Carlisle a few times about what he wants from me, what he expects of Dallas players. Katie and I found an apartment just five minutes from the arena and the practice facility. In such a busy time, we even found ourselves a dog – a miniature Australian Shepherd called Leo.
It's been a hectic summer, but one that I'll always remember fondly. I've only just had a little bit of time to take a breath and think…
'Wow. It really is happening. I'm going to play in the NBA.'
More about: Andrej Lemanis | Andrew Bogut | Ben Simmons | Boomers | Geelong Cats | Joe Ingles | LeBron James | Luc Longley | Matthew Dellavedova | Mitch Creek | NBA | NBL | Patty Mills | Resilience | Rio 2016 | Ryan Broekhoff | Tokyo 2020