My favourite Sharni Layton story
My favourite Sharni Layton story comes from grand final day, 2016. I was coaching the Swifts against the Queensland Firebirds, and it can often be pretty tense in the change-room before a big game.
Sharni had learnt a dance routine to the NSYNC song Bye Bye Bye, which she surprised everyone by performing at the start of our team meeting. She's awkward, she's not particularly coordinated, she'd been practising it for days.
Every move was choreographed. And everyone was in stitches.
She wanted to do something to relax the team, and it really showed her big personality and her big heart. And it was actually good. I was thinking, 'Gosh, you've put some work into that'. It just lightened the mood. It was perfect timing. I thought, 'Good on you'.
Then, she repeated the dance at the Swifts gala dinner that year. People had heard about it, so she did another rendition for a few hundred people, rather than just the team. That's Sharns. Or 'Sharnaldo', as I call her.
She just lifts a room, and she connects with people everywhere we go. And she seems to know everybody. People stop her in the airport or she'll recognise someone and stop them. It's infectious, I find. But it's truly genuine.
After games, she always gets into trouble, because she's the one out there signing autographs long after she's meant to. Or she'll find some kid who, whether they're sick or they just want to see or get a photo with her, she'll be up in the stands with people and we'll be going, 'Sharni, come and do your recovery!'
But she never wants to disappoint people. And I always gauge her popularity by the fact that no matter where the game's being played, whenever they announce Sharni Layton, she often gets a bigger roar than most of the home team, because people just love her.
There's very few netballers who have transcended the sport. Liz Ellis, probably, and I think Laura Geitz is close but there's very few that can actually claim that. Sharelle McMahon should have and that one saddens me a bit, because hands-down for me, Sharelle is the greatest goal attack of all time.
But kids now sometimes don't even know who she is, because they may not have seen her play. For me, she changed netball in terms of being a super-athlete and having skills like no other, but she wasn't a 'celebrity'. It was just pure netball genius.
You could say Sharni's name and people would know it, and they may not even necessarily know anything about netball. She has that profile. And that's fantastic. That's what our sport needs.
So it's probably a bit of a worry, losing her, because we want to keep pushing the sport forward.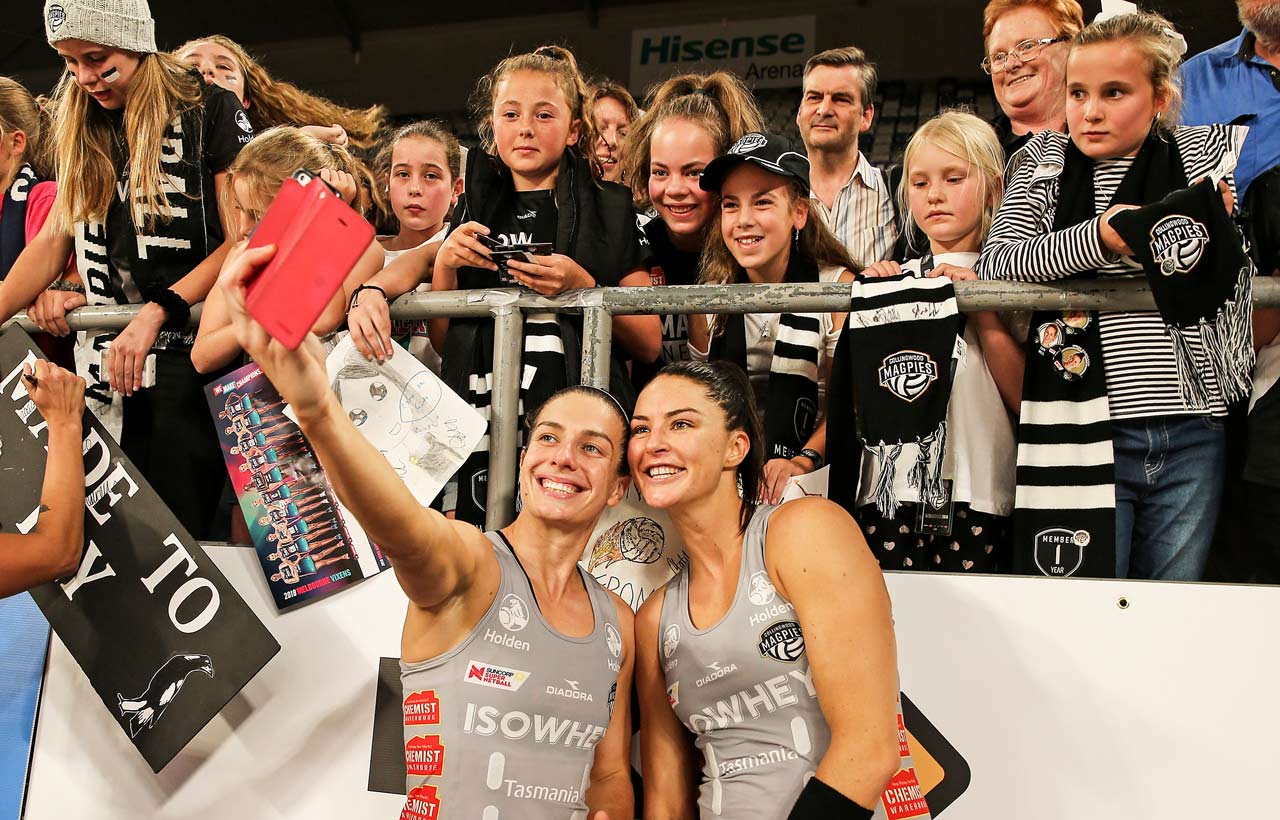 GREAT CHAMPION & CHARACTER
When Sharni announced she was retiring at the end of the Magpies' season, it was a really sad day for netball. She's not just a great character but a great champion, and you want to celebrate it, but I'm just devastated.
To me it's, 'I want you still playing, I think you've got so much still to give', but she's at peace and that's what's important.
She didn't speak to me about her decision, because I'm pretty sure she knew what I would have tried to do. She'd made the call when she told me and I thought, 'Oh, you've been really clever by not telling me earlier, because I would have tried to talk you out of it'. She knows not to ask me things when she's not going to like the answer. I reckon this is one of those.
The netball world is in shock. I was speaking to Norma Plummer at the announcement and she couldn't believe it. I was thinking, 'Well, I can't believe it', and I'm as close to her as anyone in her netball life, probably. It's just sad.
I've always wanted the best for Sharni. When she says she's done everything in netball, I keep telling her, 'You've only played 46 Tests. You should be playing 146 Tests'. But I also told her, 'I'll back your call, even though I may not agree with it'.
She just lifts a room, and she connects with people everywhere we go. And she seems to know everybody. It's infectious, I find. But it's truly genuine.
With Laura Geitz, Madi Robinson and Susan Pettit, we've just lost four of the greats, lost 249 Test caps. I really think it's important that all those champions get celebrated, not only for having done so much for the sport on court but off court, as well.
It has left a hole. I expected there would be a mass exodus, but after 2019, after the World Cup. So this group has probably been thrust into it a year earlier than they should be.
And we're talking about absolute greats. With Geitz and Layton I always thought, 'How lucky Australia is, they got the two best goal keepers in the world in their team, they're world-beaters, they're ball-winners and they can turn a match'.
I remember Sharni beating England almost single-handedly at wing defence in one Test. But it's tough when you've got two absolute superstars playing in the same era, in the same position. That's a big part of why Sharni's played 46 Tests and won't be playing 146.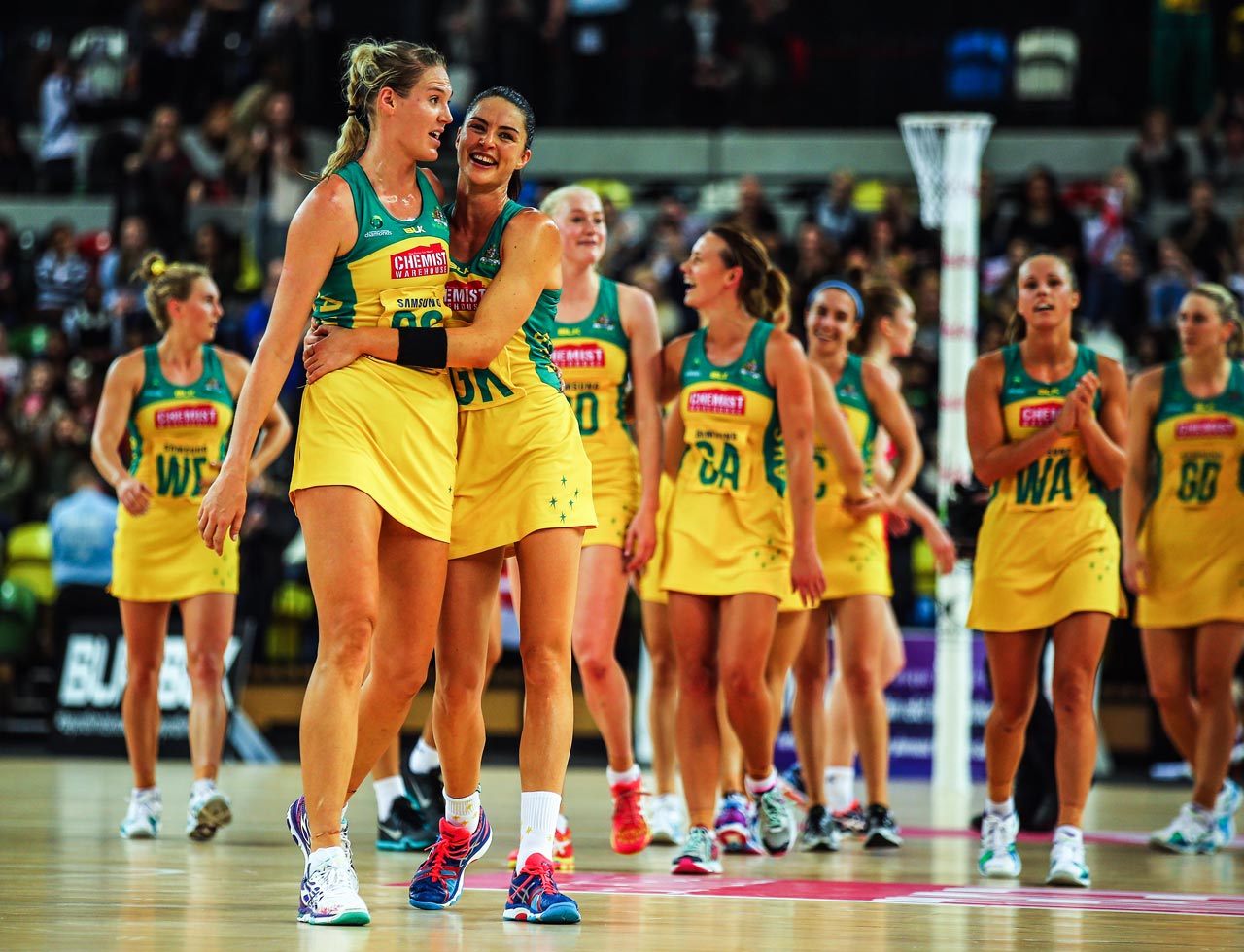 THE BIG GIRAFFE
I'd followed Sharni through her junior netball and she was always impressive, I thought. Always gangly and awkward, too. Like a big giraffe.
After she played in the Thunderbirds' 2013 premiership team, there was talk that Sharni was looking for a change. I'd been the assistant at Swifts since 2010 and appointed as the head coach for 2014. One thing we'd identified was that the Swifts were suffering defensively. We needed a match-winning defender.
So once the trade period opened, I rang Sharni to try and talk her into coming to Swifts, and basically her first question to me was, 'Well, what do you think of my game?' I was really honest. I told her I thought she was really good in a couple of areas but really lacking in these other areas, and I said, 'We can make you better'.
The netball world is in shock. I was speaking to Norma Plummer at the announcement and she couldn't believe it.
During that time, and I hope this doesn't sound arrogant, I said, 'I want to make you the best keeper in the world'. She obviously got MVP in 2015 and 2016 in the ANZ Championship, and even though she may not have been on court for Australia, I felt like she was probably the best keeper in the world during that period of time.
The beauty of it is that she just wanted to be better. And it was the same with the Geitzs of this world: they just always want to be better. That's why they're great.
Our approach to Sharni involved flying her and her partner at the time up to Sydney. She loves animals, so I said I was going to buy her a zoo. I told her I was going to make a giant papier-mâché of her and stick it on top of Netball Central, renamed as the Sharni Layton Centre. I was hoping she didn't remember all of the finer detail of that conversation, but I was trying to show that we were keen!
That's when I coined the name 'Sharnaldo', and I've called her that ever since. I think she's a superstar but you can't do the big off-court stuff if you're not performing on-court, because your credibility's all based on performing on the biggest stage, all the time.
That's what I've really loved about her. I always felt comforted in any game that even if it became a one-on-one in the circle, you still felt, 'OK, we're 50-50 at worst here because of Layton. She'll still win ball. Because she can'.
We still laugh about what a big giraffe she is but instead of trying to change things that weren't going to make a lot of difference, we tried to work her awkwardness into a strength. I say to her all the time that she doesn't run well, so you don't want to unleash her to run. No. Never.
In a Swisse vitamins ad she did, they were really clever, because they had her doing stationary stuff but when they had her running, they only showed her from the waist up so she looked great. Her legs would have been flailing around like giraffe legs and it would have been awful.
But as far as her work ethic, I'd probably put her up with two others that I've coached who had her extreme rate and wanted to improve, and that's Laura Langman and Julie Corletto. I've been really fortunate to coach all three.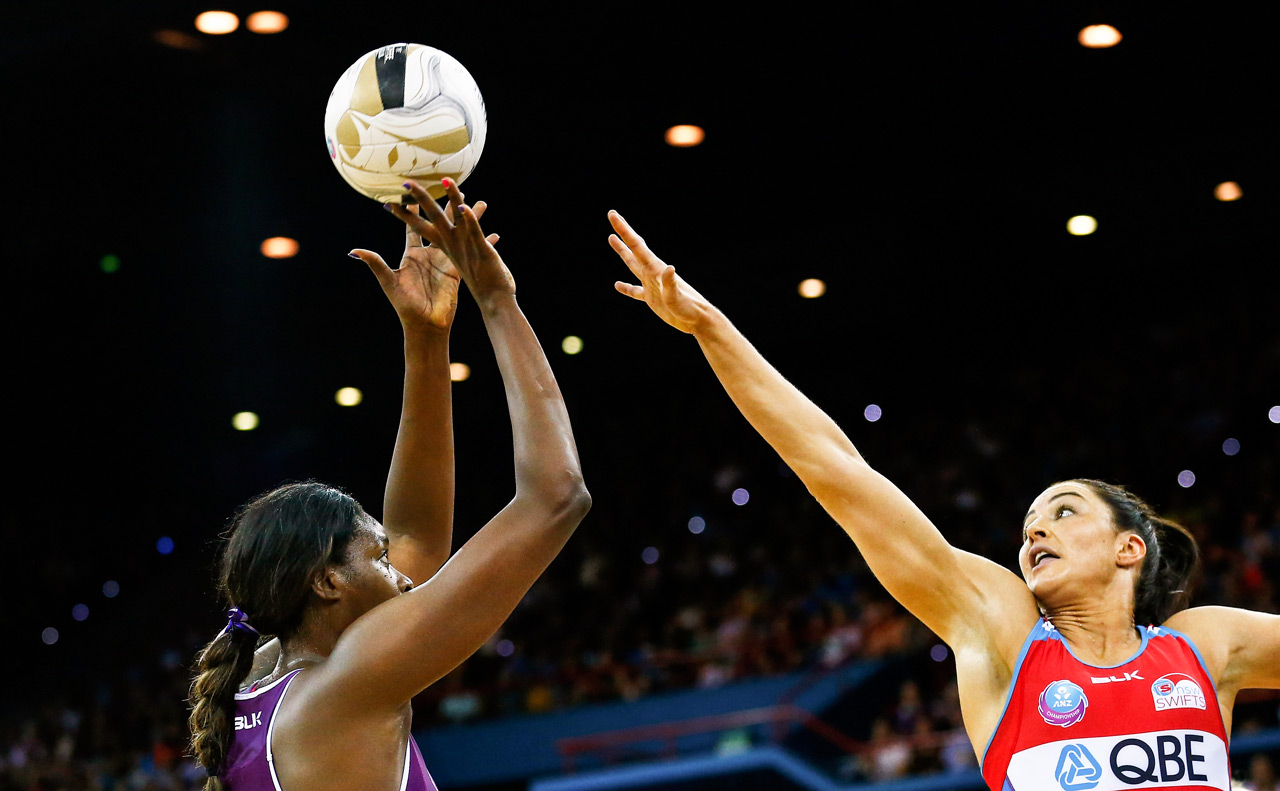 ONE OF A KIND
I'm a massive believer in taking people as I find them, not changing them so they fit in boxes, so I allowed Sharni to be herself and be free. And one of her true qualities, which is really rare in such elite players, is her willingness and ability to nurture youngsters and bring them up to her level.
She's not one to go, 'Well, I'm on top and I'm going to keep you all down'. She literally was, 'I'm going to make you better because you're the future'. I've rarely seen that to her level. It's so impressive.
She loves to win, and she wins big moments on court. She changes games. But off-court, she also sets the standard. She's the ultimate leader-without-the-title, because people follow her. She trains like she plays and it forces everyone to lift to a new level. If you go soft, well, she's going to run over the top of you.
She'll be remembered as a fierce competitor. She's really respectful but has no fear. She's a ball-winner, she can turn matches when you need them and she's just an intercept machine. But she's always very quick to say, 'I get the intercepts because of the work my mates out the front are doing. They do the work, I get the glory'.
We still laugh about what a big giraffe she is but instead of trying to change things that weren't going to make a lot of difference, we tried to work her awkwardness into a strength.
Who can replace her? My worry is that, in the short-term, I don't see anyone. No one jumps out to me.
Sharni's different. World-class. Honest. Speaks her mind. I just think she lights up a room. And people listen – that voice, yes, it's always been loud! So now, we're on the lookout for, 'Who's that going to be?' I want someone to jump up and be that person.
But I also want people to be themselves. I don't want robots, I don't want them to be Sharni. I want them to be who they are. What you want is that ability to perform on court and then come off court and – whether it's in a room of people or in front of a camera – just take centrestage. But, without trying to take centrestage.
It just comes naturally to 'Sharnaldo', and it's a rare talent.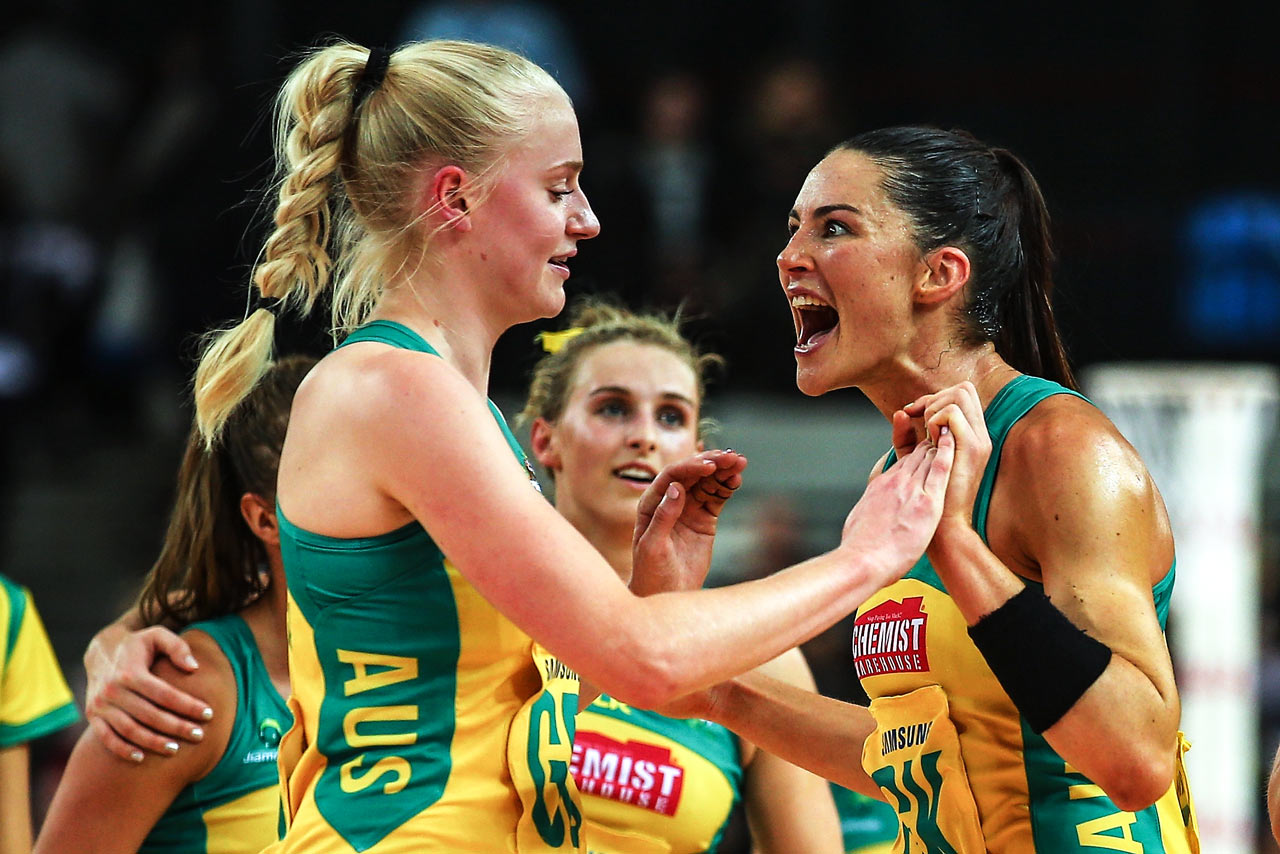 People are asking whether it was the right decision for her to come back to Melbourne, and to Collingwood. I'll be honest: I said to her at the time that I was concerned that her netball would not stay at the same level by returning to Melbourne.
But she's super family-orientated, and you could tell that was a big thing that seemed to be missing in her life. I think she was actually a little bit lonely in Sydney, and it's easy to say in hindsight that we should have looked a little bit harder at trying to do that better.
It's a good lesson to us all to make sure the whole person is looked after. We did it pretty well but I don't think she felt complete. Netball was super-important but the family stuff was probably equally important.
Because of that, if she'd stayed, I'm not sure that her netball was going to continue to be as good as it was, so it was probably the right call for her. But only she knows that. I always felt really privileged that I got to coach her for three years in Sydney and then coached her again, as an assistant, this year.
Sharni's talked about her mental health issues last year, but I don't think people quite realise how much she struggled. It's probably a miracle she's back on court. That's how dark it was.
So, my second favourite Sharni story? When she went back to the AIS in 1999, she told them she would only go if she was allowed to take her horse. Simone McKinnis, who I rate as a coach like no-one else – good on her, she went, 'OK, this is probably unusual, I'm getting Sharni and her horse into the netball program'.
But she did it, took her horse with her. That to me shows that Sharni's personality is a little different, but also how much Simone recognised her talent and embraced her individuality. Sharni and horse, we'll take you both. And that was a real turning point in her career, because she hadn't played a minute for the Vixens in the previous year.
I'm really happy for Sharni. I am. I don't like hugs, I never hug anybody, but I actually gave her a hug on Wednesday. She's one of those once-in-a-generation players. She genuinely is.
More about: Adelaide Thunderbirds | Collingwood Magpies Netball | Diamonds | Laura Geitz | Liz Ellis | NSW Swifts | Queensland Firebirds | Super Netball | Women's Sport