Finding the soul of Australian cricket
What became apparent pretty quickly during our player-led review after the tour of South Africa was that the voice of Australian cricket had become disunified.
One of my early suggestions as leader of the review, with Peter Collins from the Centre of Ethical Leadership, was for the review panel – Tim Paine, Pat Cummins, George Bailey, Rachael Haynes and Shane Watson – to get out and about in their own communities.
To spend time talking to people about what had happened in South Africa.
To get their general opinions about the national teams and the game at all levels around the country.
Over time we spoke to people in rural, regional and city areas to get a general feel. I played a part, too, speaking to captains of grade teams, secretaries in administration, umpires at all different levels – whoever I thought could contribute to a broad spectrum of views.
Then there were the elite level players themselves.
One of the first meetings we had was a very frank and productive discussion with the bowling group who played in the Test match in South Africa. Soon afterwards, Peter and I visited Steve Smith at Steve's home to discuss his thoughts on what happened and what lead to it. Steve, like the bowlers, was very open and co-operative.
What we found, in summary, was that there were players in the Australian team who knew things were not right, that aspects of the team's responsibilities had been overlooked, and that expectations to win had, to some extent, obscured other parts of what it meant to be an Australian cricketer.
More broadly, we found that people were not only disappointed in what happened in Cape Town, but felt they'd been let down as Australians.
They conveyed the message that cricket is more than just a game to many people in our country. It's an important part of our national identity. And the ball tampering episode was only a symptom of an approach by our men's team that left many people feeling uneasy.
These were very strong messages and resonated among our review group.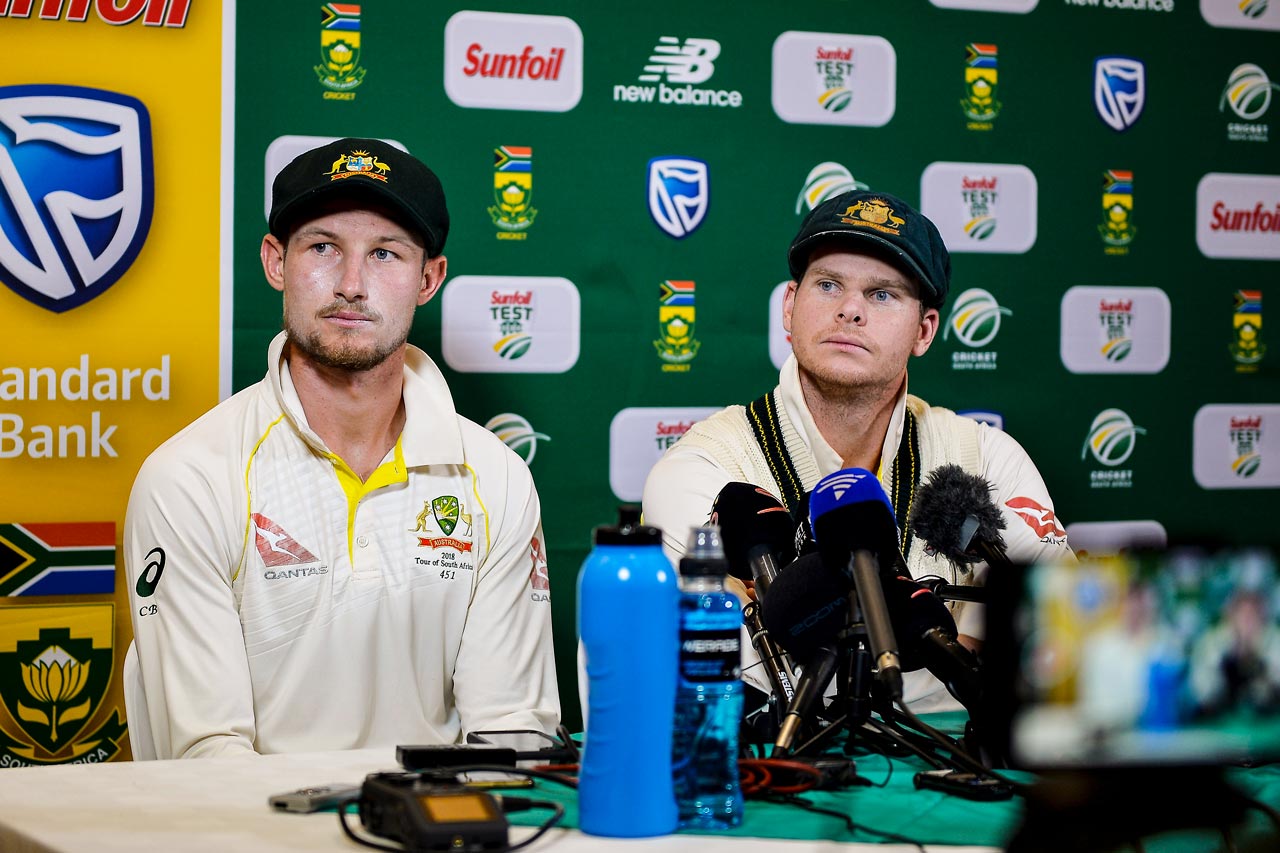 HOW DID WE GET HERE?
I didn't see the incident as it unfolded at Newlands but, when I did, I was just as stunned as anyone else.
In the days following, I had people ring me, send me messages and stop me in the street to ask, 'How could this possibly happen?' The public outcry was enormous, as we all know, but for those of us who've worn the Baggy Green there was probably extra disappointment.
When my disbelief subsided, my mind turned to curiosity about what had got us to this point.
Was it a random act of naivety?
Or was it something deeper, something cultural or endemic?
When David Peever, the Cricket Australia chairman who has since resigned, asked me to lead the players' review, I had the unique opportunity and responsibility to find out.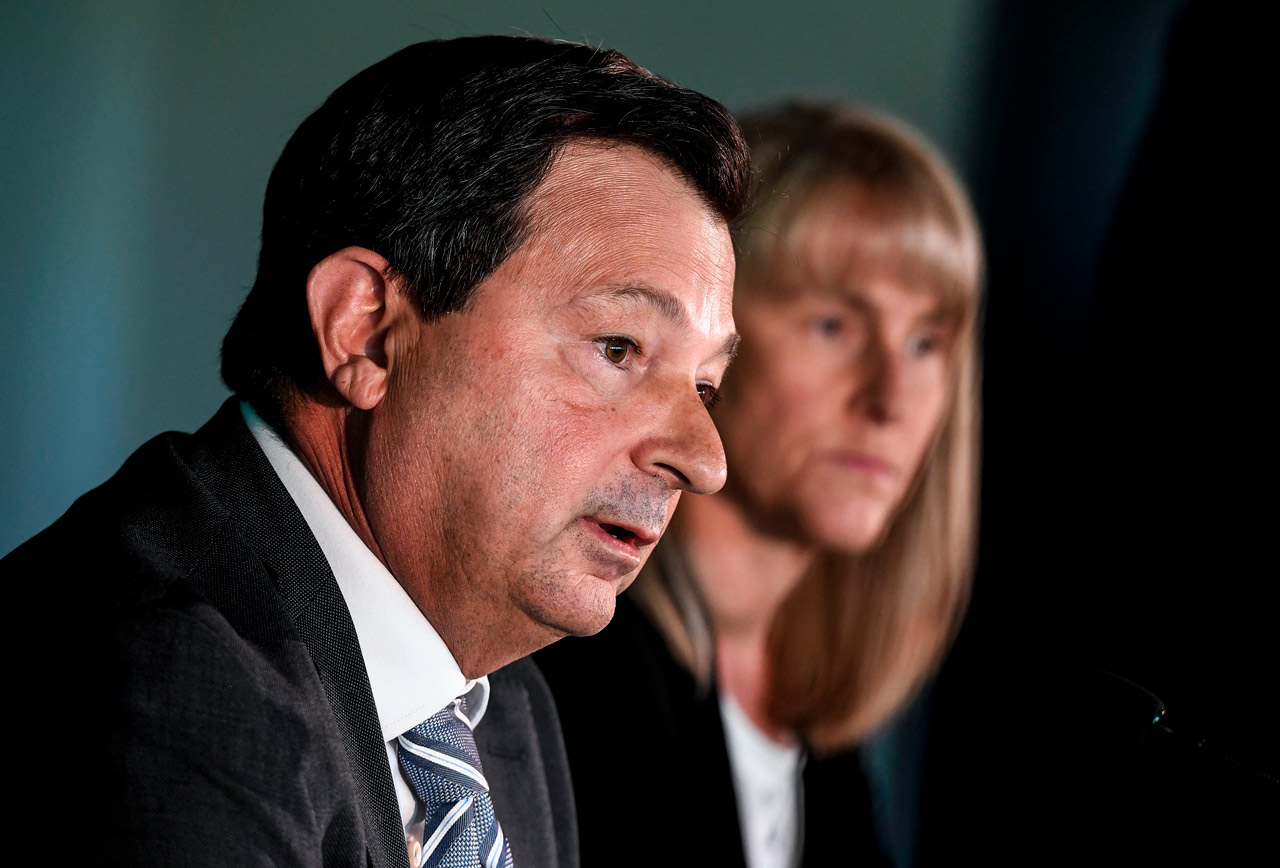 I assume I was asked to chair the review because I'd been out of the cricket loop pretty much since I retired in the early 1980s. Therefore, I had no vested interests and could look at things entirely objectively. My only desire was to facilitate answers and solutions through those best placed to provide them. And my only restrictions were to work within the Terms of Reference set by Cricket Australia, which stated that an outcome should be a Charter to represent a united voice of Australian cricket.
The logistics of working with our panel were near impossible. Getting everyone in the same room at the same time was like herding cats. But, through late night phones calls, emails, texts – whatever methods we needed to use – we made it work because everyone had the same determination to identify the problems and their causes, and come up with solutions.
This was probably best summed up at our final meeting, at the Southbank Mantra Hotel in Brisbane, the day before the men's team left for Dubai for the series against Pakistan. That was the meeting where the Players' Pact was written, a result of all the findings and information we'd received.
The review group's brief had been to do the legwork, obtain data and put thoughts together. But they decided that the final product should be put together by representatives of the men's and women's teams, as the players were the ones who had to live up to it.
People were not only disappointed in what happened in Cape Town, but felt they'd been let down as Australians.
Present at the final meeting were the leadership groups – the two coaches, Justin Langer and Matthew Mott, women's captain Meg Lanning and vice-captain Rachael Haynes. Tim Paine had given plenty of input previously, but had to be at home for a family matter, and because Paine's deputy had yet to be named, we included Aaron Finch, Josh Hazlewood and Mitchell Marsh.
That gathering, in one of the hotel's private function rooms, was held in a truly collegiate and respectful atmosphere. The attendees had a common willingness to share thoughts and listen to each other.
This might sound like small news. But, when you bring together a group of high profile sports people, it's important to have respect for each other not just as athletes, but as human beings. That was abundant at this meeting, as it was throughout the process, and that sense of shared purpose allowed us to formulate something we believe can help carry Australian cricket to a better place.
The next day we held a meeting in Sydney with Pat Cummins, Shane Watson and George Bailey from the original players review group to ask them to ratify the Players' Pact, as it became known, instead of 'Charter' which the players felt was business-speak.
Mark Taylor was at the meeting, as he was part of the Cricket Australia's review sub-committee, and Bailey was on speakerphone, as he was playing in Queensland. All were in agreement that the Players' Pact represented a blueprint for what we were trying to achieve.
The Players' Pact:
We recognise how lucky we are to play this great game.
We respect the game and its traditions.
We want to make all Australians proud.
Compete with us.
Smile with us.
Fight on with us.
Dream with us.
THE PACT AND ITS PURPOSE
The Players' Pact is written in a way that the review panel and leadership groups believe can transcend not only through elite levels, but right through the game across the country. It is hoped that it can be a strong starting point, separate from governance issues, to bring back that singular cricket voice in Australia that has been missing.
There will always be people who criticise others trying to do positive things.
The Players' Pact has already attracted that sort of attention. But there is more to it than meets the eye. The wording is a melding together of keywords used in the men's and women's teams.
Langer explained to us that, once he'd been appointed, he had put together some points about how he wanted to run the team and how he wanted the players to play the game. He was interested in working with good people as well as good players. He felt strongly about including the words about being lucky to play the game and the part about respect.
Justin wants absolute respect from the players, not only for the game and its traditions, but for opponents, too.
There will always be people who criticise others trying to do positive things. The Players' Pact has already attracted that sort of attention. But there is more to it than meets the eye.
Throughout the review, it became apparent that a key component of the women's team's strong culture is accountability, to each other, by each other, to the team and the nation. There was a sense that they were accountable for everything they did and it started as soon as a new player joined the team.
It was instilled into them that this is how we work and this is what's expected.
Accountability was conveyed in the Players' Pact by the line about wanting to make Australians proud.
The remainder of the Pact we see as an opportunity for CA to use in an advertising campaign during the summer and beyond. 
Connecting with supporters is a vital part of the responsibility and honour of playing for Australia, but there are only so many photos one can pose for or autographs one can sign. We felt the best way to connect on a large scale would be to use technology to offer the public an invitation to join with the players once again.
We've requested CA produce videos from the players to be made public. We want this message to be much more than a one-off statement, it should be something carried forward, asking to come back to us, and every time we're in a battle on the field, be there with us and help us to compete on your behalf.
THE ROAD AHEAD
This has been an enlightening and sometimes confronting process for all involved.
But I think plenty has been learnt. Once all the governance issues have settled, what we'll be left with is the game itself. Once again, Australia's cricket teams will be in action around the world, trying to win games in a way that makes the people they represent feel proud.
The microscope will be focused – the players all know that – and people will be looking for proof that there has been change.
My belief, after leading the players' review, is that the Australian men's team will enter the summer with a lot more knowledge and understanding of what they represent to the nation and what is expected of them on and off the field, win, lose or draw.
More about: Australian cricket team | Ball tampering | Cameron Bancroft | David Warner | Justin Langer | Meg Lanning | Pat Cummins | Rachael Haynes | Rick McCosker | Steve Smith | Test cricket | Tim Paine | Women's Cricket