Reece Hodge - Contributor
The biggest Test of all
The first match of the Bledisloe Cup is on at ANZ Stadium in Sydney this Saturday night, where we are trying to kick off our 2018 campaign with a win and ultimately put ourselves in a position to bring the trophy back to Australian soil for the first time since 2002.
We feel like we owe it to the Sydney crowd to play some entertaining (and winning) rugby, having struggled for success here over the past few years.
We've certainly been putting in the hard work over the past month – it's almost been like a mini pre-season since the completion of the Super Rugby regular season.
As a Rebel, it was extremely tough watching the finals thinking about how many opportunities we had to be involved. On the positive side as a Wallaby however, the extra few weeks together has given us a chance to prepare strategically, mentally and physically for what lies ahead this weekend.
Culturally, this group is the best it has been since I made my debut in 2016. There is a great mix of youth and experience, and most importantly, you can tell everyone enjoys coming to training. Sometimes that can be lost in elite sport, but I think it's a key ingredient to success.
The June series against Ireland was a great contest despite the fact we lost 2-1 after winning the first Test.
I think on a whole, we made some improvements from the way we played in 2017, and then other aspects of our game probably let us down a little.
Ireland managed the games quite well and played to their strengths. They were able to recognise the momentum we gained from executing our kicking strategy in the first Test.
Subsequently, in the second and third Tests, they didn't really kick us the ball much. They just held on to the ball and backed their ability to win field position and capitalise on our ill-discipline. Unfortunately, it worked for them.
It's great to hear the feedback from fans and supporters that they enjoyed the series and how it played out. However, it's also frustrating in a sense that we feel we had so much more attack in us despite what was obviously a great spectacle for rugby.
Often when you play northern hemisphere teams such as Ireland and England, there's a feeling that you're kind of one strike away from blowing their defence open. You feel that all you need is a bit of ball.
But they hold on to it so well and manage it so well that sometimes you come out very frustrated that your attack just hasn't fired as well as you'd want it to. I guess that's the way it can go in Test match rugby, and I think the whole series was a test in the truest sense of the word.
I still think we are trending in the right direction. We've got a lot to build upon from June, but we need to take it to the next level against the No.1 team in the world this weekend. The All Blacks have been at the top for so long, and it's going to be a great challenge for us as a squad.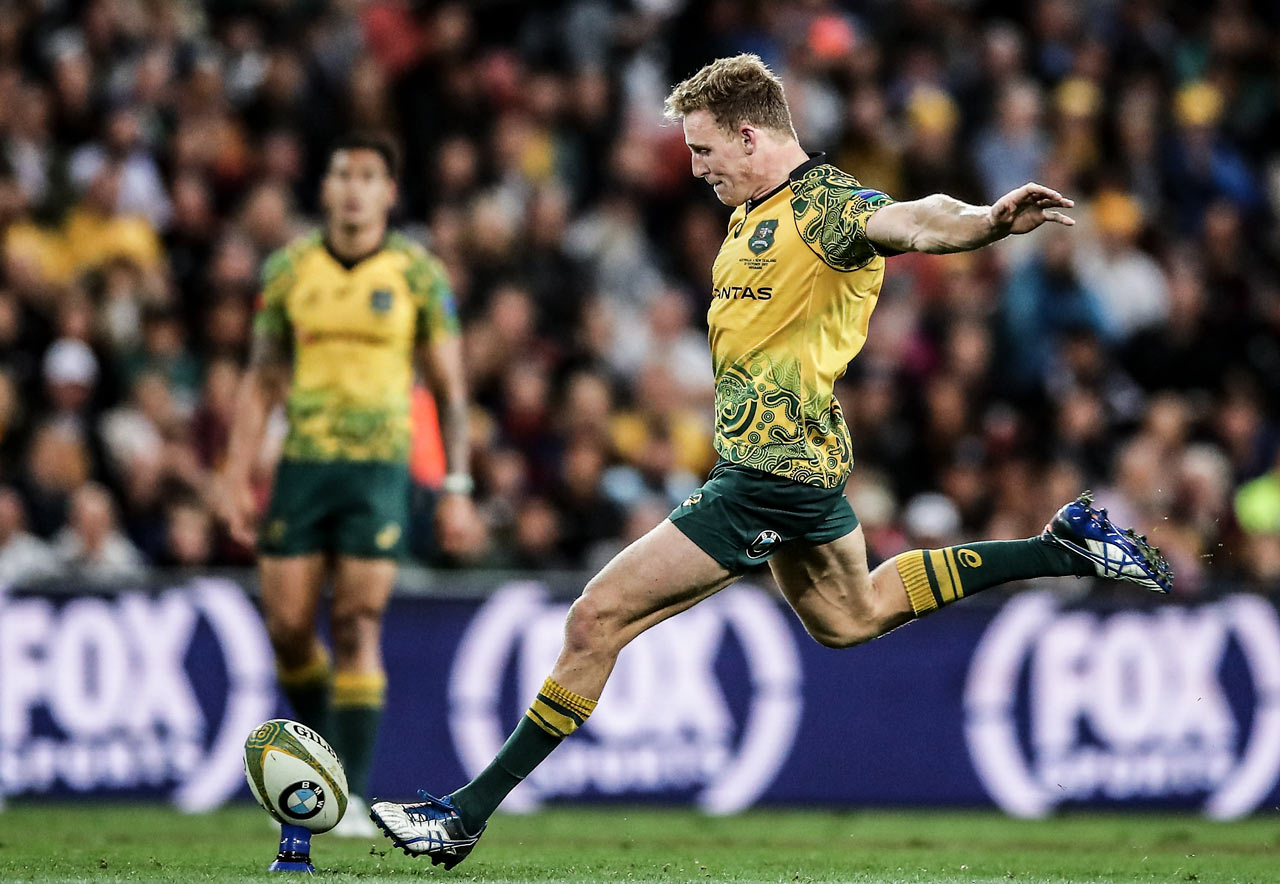 KICKING IS JUST PART OF THE PACKAGE
Whilst I wouldn't really like it to define my identity as a rugby player, I understand that the length of my kick is an asset to my game that has probably afforded me more playing opportunities than I may have had without it.
It's a key aspect of my versatility and a part of my game that I really enjoy working on.
As a kid growing up, you dream of lining up kicks at goal in a Bledisloe Cup when the game is on the line; so to be able to live that dream in the win against the All Blacks at Suncorp last year was pretty special.
People often ask me how I developed the length on my kick. I'd say it's because I was kicking a ball around in lots of different sports from when I was young. I always had a ball in my hand.
As a kid growing up, you dream of lining up kicks at goal in a Bledisloe Cup when the game is on the line. To be able to live that dream in the win against the All Blacks at Suncorp last year was pretty special.
If you talk to most international rugby players who are natural kickers these days, guys like Jonny Sexton and Beauden Barrett have both played soccer or Gaelic football or something similar at a young age.
The more you practise, the better you get with your timing and the more consistent your ball striking becomes. It's a pretty simple process and the best part is that it's just part of growing up as a kid who loves sport.
I have had the privilege of working with some world-renowned kicking coaches over the years, including ex-Springbok Braam Van Straaten and, currently, Mick Byrne. I certainly don't think that I have realised my full potential in terms of influencing matches using my kicking game, and it's something that I am hopeful of developing through experience over the coming years.
On my Instagram, there's vision from three or four years ago of me kicking a 76-metre goal.
It wasn't in a game or anything. It was just at Manly Oval where I used to play Shute Shield club rugby in Sydney with the Manly Marlins. I was just kicking the ball around with my mate Sam who also plays for the Marlins. The wind was blowing a gale – a big southerly – so we just thought we'd test out the range, get the ball up there and see how far it flew.
I've never kicked anything like that distance in a game. I think my longest successful kick in a game would only be in the high 50s. I would say the most optimistic of my long-range attempts would have been in Pretoria against the Springboks in 2016.
I clearly remember our team being awarded a penalty between 65 and 70m out on the angle, and next thing I knew, our skipper Stephen Moore had pointed to the uprights and the tee was coming out to me. I was gobsmacked as I was at least expecting a discussion around the decision!
As it turned out, I tried to kick it too hard, and it ended up falling just under the crossbar. Mick Byrne was filthy at me as he believed I would have had the distance if I'd trusted my strike and not tried to 'kick the cover off it', as he so eloquently put it.
Hopefully, I have another chance to put one over from long range at altitude later in my career – I certainly won't be swinging as hard next time!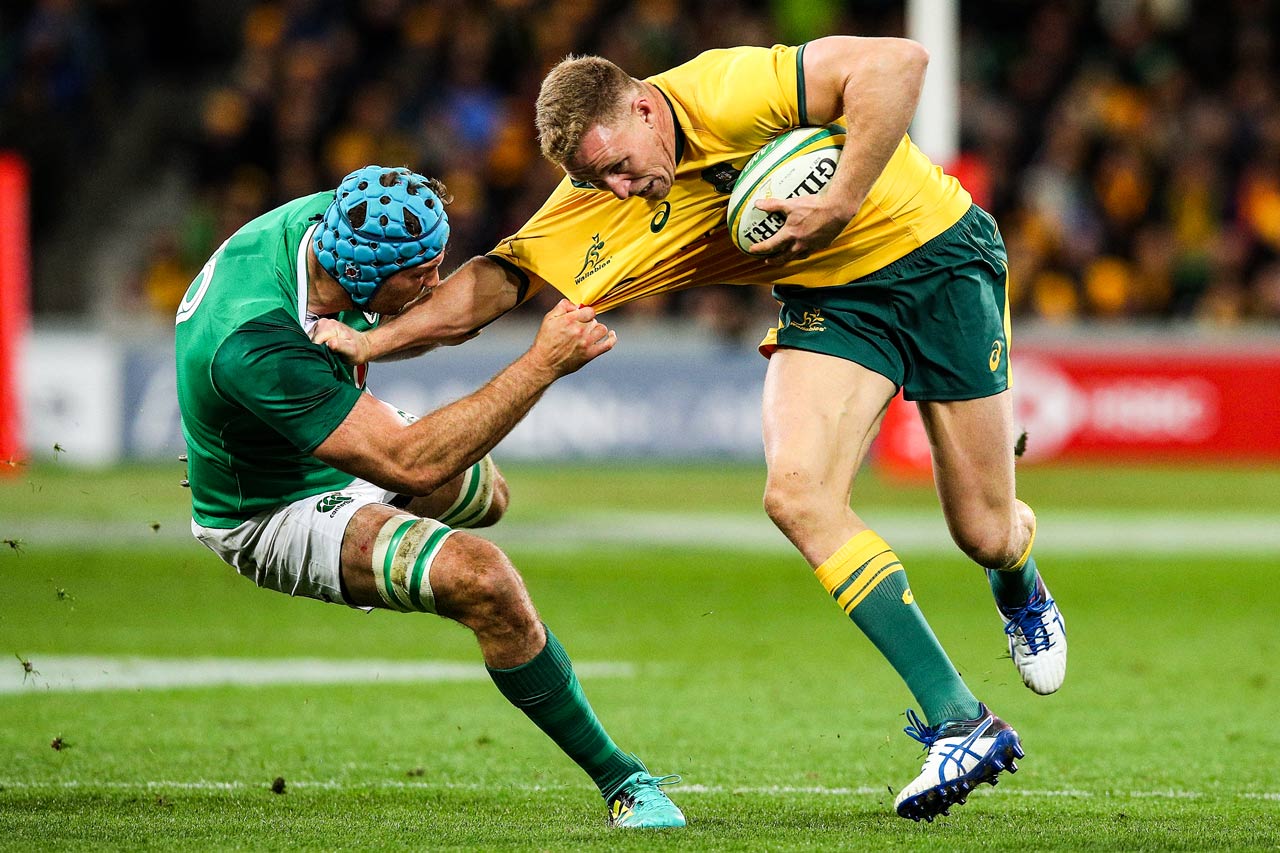 A SPECIALIST UTILITY
In addition to questions about my kicking, I am often asked if I would prefer to be known as a position specialist or a utility player. I don't think there's a black-or-white answer to that question.
I don't think you choose to be one or the other. The ability to play different positions is something you tend to develop over time, and I think the way our backline worked this year at the Rebels especially, there were a lot of guys who can play multiple positions.
If you'd told me five or six years ago – when I was growing up playing just number 10 and a bit of fullback – that I'd often be covering from 10 to 15 for the Rebels and the Wallabies, I probably would have laughed at you.
I guess playing the role of utility is born out of a will to be out on the field playing as much as possible, and to help the team out wherever need be. I would always rather be selected in a team with a chance to cover multiple positions than miss out altogether.
I am often asked where my favourite position is, and where I think I am best-suited, and the answer is that I genuinely don't know. I feel like I have a lot of room for improvement across many aspects of my game and I think I will know the answer more clearly in a couple of years.
In saying that, I am really looking forward to playing in the 13 jersey this Saturday. It's an opportunity for me to prove I can perform in the centres in the Test arena, and to create some healthy competition when Samu and Tevita return from injury.
It's devastating to see your friends and teammates injured and missing big games, even more so when it's such a big occasion. They'll no doubt be working hard with their rehab and be back, making us all laugh in camp soon.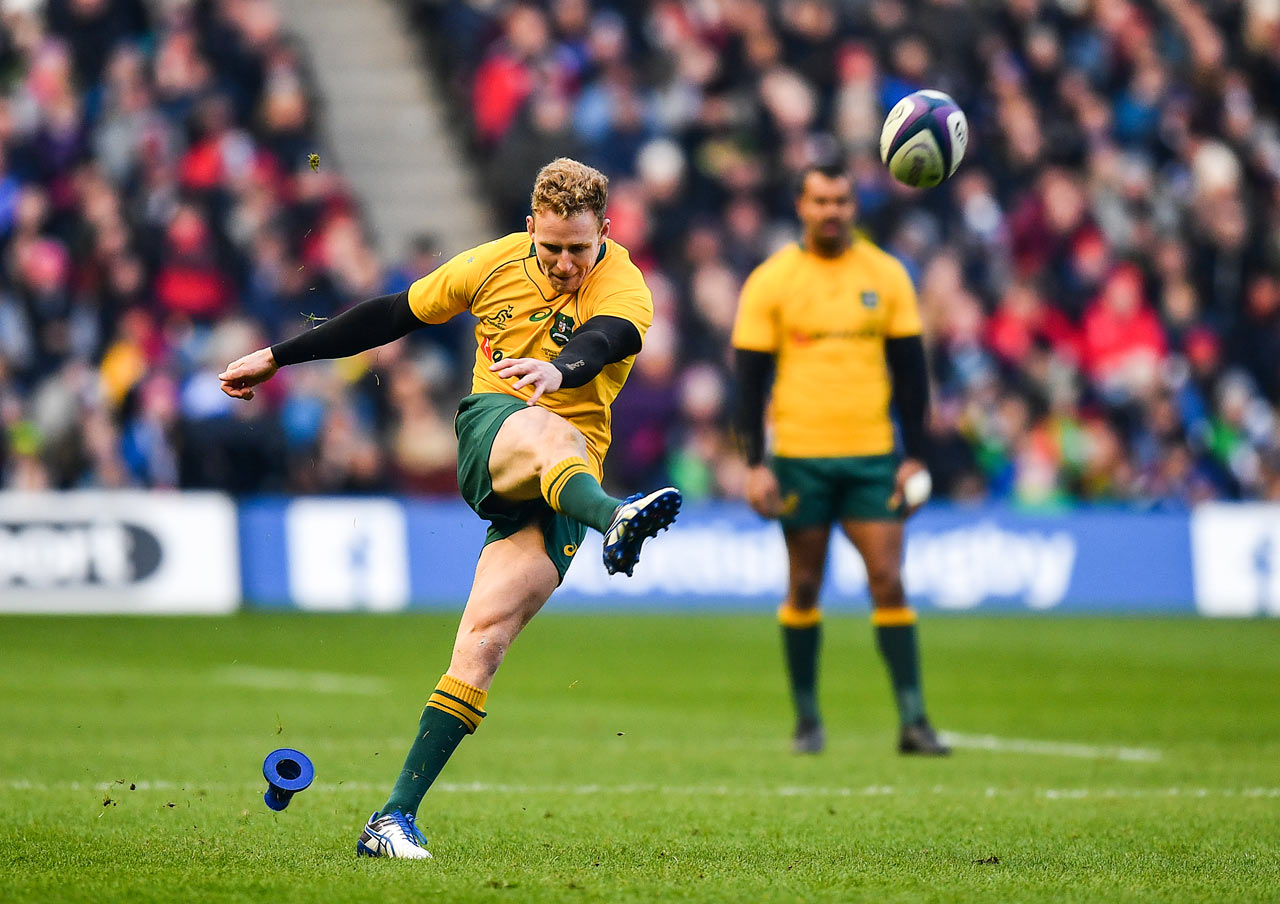 DEVELOPING MY LOVE FOR THE GAME
I grew up in Manly and attended my local primary school. Harbord PS was a massive school with a lot of sporting and extra-curricular competition. Looking back, I developed my love of sports and my competitive nature out on the playground there.
Throughout my time at Harbord, I played pretty much every sport possible. Rugby was always a constant on Sundays, but I had a crack at everything. In winter, I also played soccer and then followed my mates into rugby league and AFL on and off over the next few years; cricket was always my summer sport.
I think rugby won out in the end because I'd grown up watching it and practising it from a young age, and because my Dad, Graeme, had played it his whole life. We used to run down the street practising drawing and passing using telegraph poles and trees as defenders – I think it was always destined to win!
A lot of my childhood was spent down at Manly Oval. I would ballboy for third grade and second grade and then watch my heroes run out for the Manly Marlins first grade team, hoping that I would one day do the same. One of my favourite players was Peter Hewat – I quickly earned the nickname "Little Hewie" as we both had blond hair.
I guess I was, and still am, very lucky to be an only child with very supportive parents. They always encouraged me to try new sports and skills and would often give up days at work and nights at home to take me to carnivals, tournaments and try-outs all over the state.
My mum, Jan, often jokes that she discovered more of greater Sydney in a few years of driving me around to sport than she had in her previous 40 years of life!
Coming from such a sport-centric primary school, my transition into an academically selective high school was a bit of a different experience. Sport took a backseat to the chess, band and debating programs.
We ended up having a pretty good team at U15 and U18 level once we combined with a couple of other local schools in our 'campus'.
Clint Gutherson, who is now captain of the Parramatta Eels, was one of the stars of the team, as was Jamil Hopoate, brother of Will. A lot of the guys in that team have gone on to play first grade rugby union and rugby league, so there was definitely some untapped talent there!
If you'd told me five or six years ago that I'd often be covering from 10 to 15 for the Rebels and the Wallabies, I probably would have laughed at you.
Whilst it was great to be able to play rugby with a school team, we played in a competition that was held mid-week and during school hours, so on weekends I played colts for the Manly Marlins from the age of 16.
In Year 11, I played third grade colts (U20s), and whilst the skill level probably wasn't the best, when I reflect on it, getting used to the physicality of 20-year-olds when I was 16 and 17 definitely prepared me well for the transition into senior rugby.
It was also around this time that I was involved with the National Gold Squad program run by the ARU for 15- to 18-year-olds. A number of kids in the program had been training within their private school system for a number of years, whereas I was a skinny, weak kid from a public school.
I distinctly remember a gym session where we had 1RM testing and the boys were warming up for bench press on 60kg, pushing up towards the 100kg mark. I jumped on at 60kg and couldn't get a single rep out before the coach had to come over and help me out from the bar. It was pretty embarrassing.
Seeing the gulf in physical development between myself and other kids my age, I think really drove me to work harder in the gym from age 17 onwards.
I was extremely lucky that through Manly, I had access to one of the best strength and conditioning coaches around. The strength improvements I made over the course of a few years at Manly, especially in the 18 months I had away from the game following a serious ankle injury, made the physical transition from colts to grade go a heck of a lot smoother.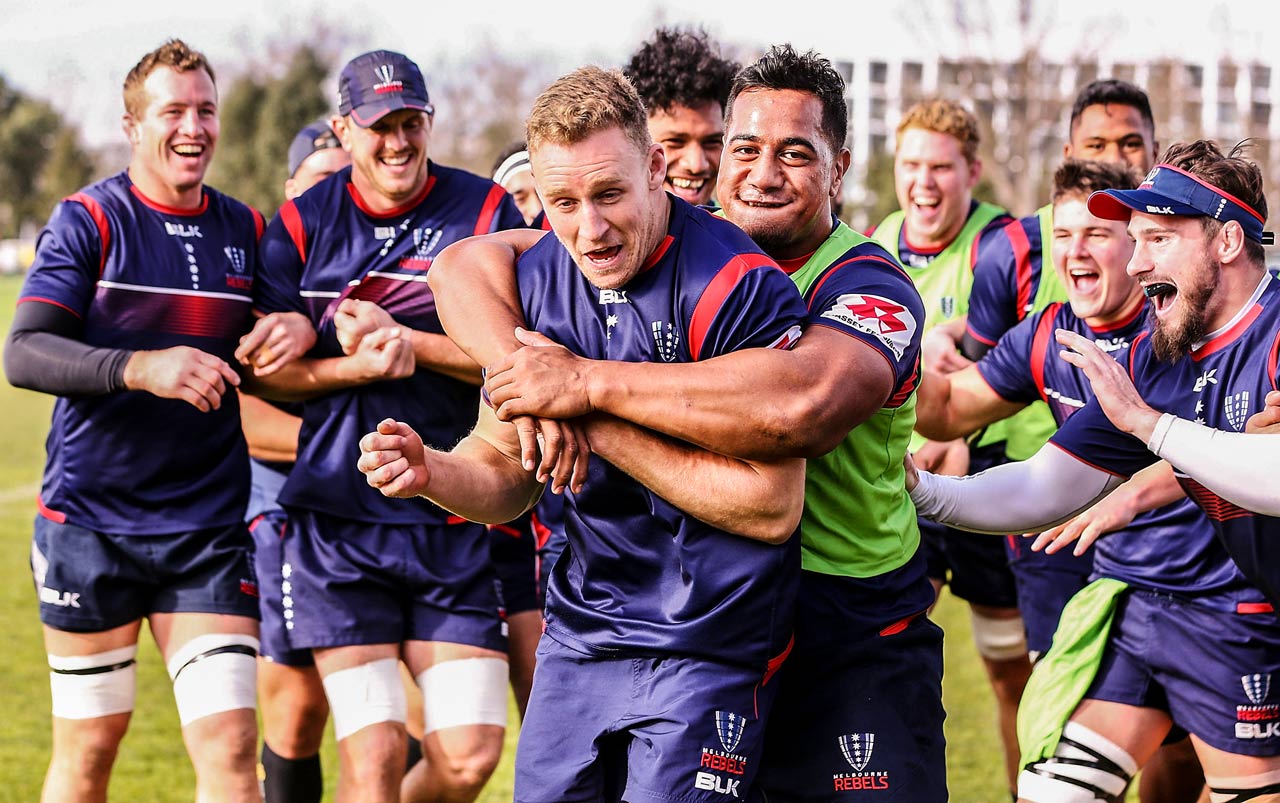 'YOU MAY NEVER PLAY AGAIN'
Playing for Manly in the Sydney first grade colts grand final in September 2013, I sustained a pretty bad ankle injury. Fracture, syndesmosis torn, all the ligaments torn.
At the time, it was pretty shattering – firstly, not being able to contribute to a game the boys lost by only 1 point, and secondly at the prospect of two surgeries and a four or five month rehab program over summer. Or so was the prognosis.
Ankle fractures are a relatively common occurrence in rugby circles, and you often see guys come back around that 4-6 month post-injury period. So, I was pretty optimistic that if I followed my 'return-to-play' plan, I'd be back in time for the Shute Shield trial matches in February/March of 2014.
Check-up after check-up, my surgeon was happy with how the fibula and the syndesmosis were healing, the big piece of hardware in my ankle was removed and I was on track to run in early January.
January came around, and while there was still some stiffness and soreness, I had achieved all of my range of motion and strength targets to be allowed to run again. I was pretty excited!
The first day of my running program was ten reps of 50m in a straight line, practically at snail's pace. My ankle couldn't even handle that. I could tell it was no good.
Fracture, syndesmosis torn, all the ligaments torn.
I went back to see the surgeon at the end of that week, and after an MRI, he discovered that I'd somehow picked up an issue with the cartilage in my ankle – a Talar dome lesion. The next week I went in for another surgery, and was told I should be back playing in around 6-8 weeks.
Eight weeks later, it hadn't improved as quickly as we'd hoped. I went to get a second opinion – not much better.
One conversation in particular is etched in my memory. Sharron Flahive, the NSW Waratahs team doctor, had been overseeing my rehab as I was in and around the NSW U20s program at the time. She was frank and realistic with me.
"You have to prepare yourself for the possibility that your ankle might not ever improve to the point where you can play again."
She went on to say that she was optimistic it would heal with time, but I can't really remember the rest. What she had said really shocked and rattled me. I was 19 and being told that I might not play rugby again.
As it turned out, in the months following the third surgery and a second cortisone injection, I made gradual improvements and the new cartilage started to respond better to running. I slowly integrated back into training with Manly, and in early February 2015 I played my first game in a sevens tournament, 525 days after my injury.
We went on to have a great season at the Marlins, narrowly losing in a try-less GF to Eastwood. I played for the Rays in the NRC and was then lucky enough to be given an opportunity by the Rebels, where I am still playing now.
There were a lot of seriously good life lessons that came out of that 18 months away from the game, but none more important than learning how to become resilient. It has also made me appreciate how lucky we are to play and train for rugby on a daily basis.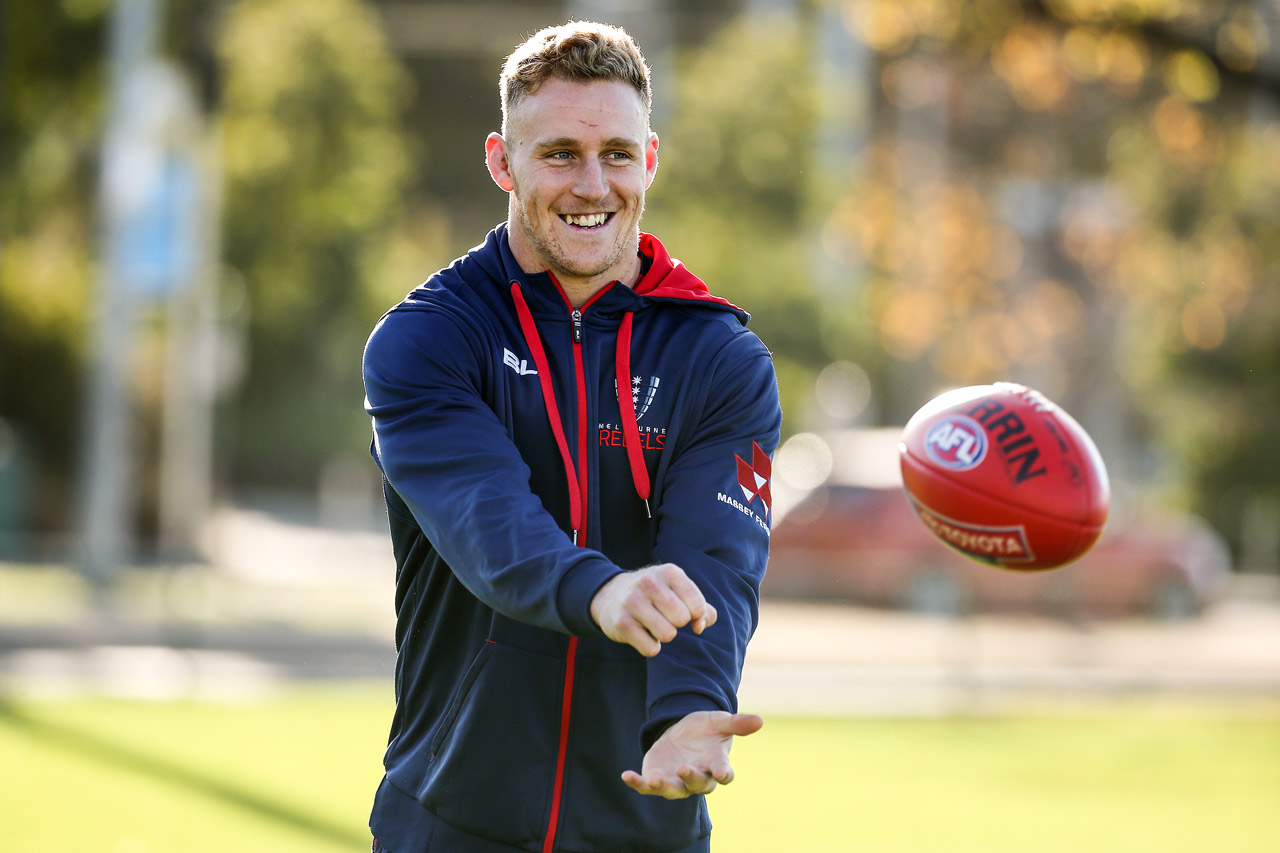 MELBOURNE, JACKETS AND THE REBELS
We had a pretty weird season at the Rebels.
With rugby teams, and most sporting teams for that matter, it's all about momentum in the competition. You tend to see teams either start well and tail off, or start poorly and then finish strongly.
We had a good start, tailed off in the middle, rebounded relatively well, then faded badly in the second half of our last three games to just miss out on the finals.
So it was a weird old season in terms of the momentum. But it was a very enjoyable season. Obviously there was a lot of chatter around whether we were going to be able to merge what was essentially two teams – the Force and the Rebels – and create that tight-knit team culture that you need to be successful.
I think our coach Dave Wessels and the rest of the coaching staff did an awesome job. The off-field dramas at the end of the season have been well documented, but I firmly feel that the criticism of our culture as a whole has been unfounded.
Overall, I'm loving my time in Melbourne. My thoughts on Melbourne might have been a little bit different three or four years ago when I was living in Manly and hadn't set foot in Victoria, but I'm really enjoying living here. Obviously, the beach element is missing in terms of the surf, but I live near the bay in Port Melbourne now so I'm still near the water.
I don't mind the Melbourne weather either. It's actually not too bad. The boys will be into me because I'm not known as the biggest fashionista but I do enjoy throwing on some jeans and a jacket and trying to get into a bit of Melbourne winter fashion occasionally, so it's all good.
Having played AFL footy as a kid, I'm still interested in the game, and try to get to a few games of AFL footy in Melbourne each season. Being from Sydney, I am a passionate Swans man. It's good to see them in finals contention again, and I watch their matches eagerly.
I'd love to be able to attend the Sydney derby at Spotless Stadium on Saturday afternoon. I might have to keep track of it on Fox Footy in my hotel room though, as I'll be preparing for a pretty important game of my own against the All Blacks just down the road. Hopefully, it's another Bledisloe classic.
More about: All Blacks | Bledisloe Cup | Injuries | Melbourne Rebels | Reece Hodge | Resilience | Super Rugby | Sydney Swans | Wallabies