The Afghan city mad for BBL
Back home in Jalalabad, when the Adelaide Strikers win a match, it's like Afghanistan has won.
No one in my family misses any of the matches and, from the way they talk, no one else in Afghanistan does either! That is especially the case if I do well. That's how much support I've got.
They don't have to get up in the middle of the night to watch the Strikers. Big Bash League games are shown at a good time for the people there, around 1pm, and my family and friends tell me that everyone goes crazy. They love it.
Jalalabad is the capital of Nangarhar Province, which is about 150 kilometres east of Kabul. It is a lovely place, just under the Hindu Kush and where the Kabul and Kunar rivers meet.
My family and I have been fortunate. Our lives have not been badly affected by the war. I was too young to be aware of the turmoil immediately after September 11. My dad has told me all about that.
We went to live in Pakistan for a few years, to be safe. It was about a three-hour drive east.
We moved there before we experienced any real trouble back home. It wasn't the easiest transition, but it was better for the family. When we came back, we were able to pretty much resume our normal life and I returned to school.
My country's dramatic history is well-known and the recent bombings there are a reminder of what can happen. I have been fortunate. I've been to many places in Afghanistan to play cricket and I haven't seen any trouble.
I miss my family terribly. I'm travelling a lot because of cricket and I haven't seen them in the last eight months.
Sometimes it can be difficult to get through on the phone, but I'd rather talk to them on Skype anyway because it's more personal. I do that often.
We have a really big family. I've got six brothers and four sisters. I'm the sixth child. Some people probably think growing up in such a big family can be hard because you don't get enough attention, but that was no problem at our house. It is a good family, a happy family.
Everyone loves sport. My brothers love playing cricket as well as watching it.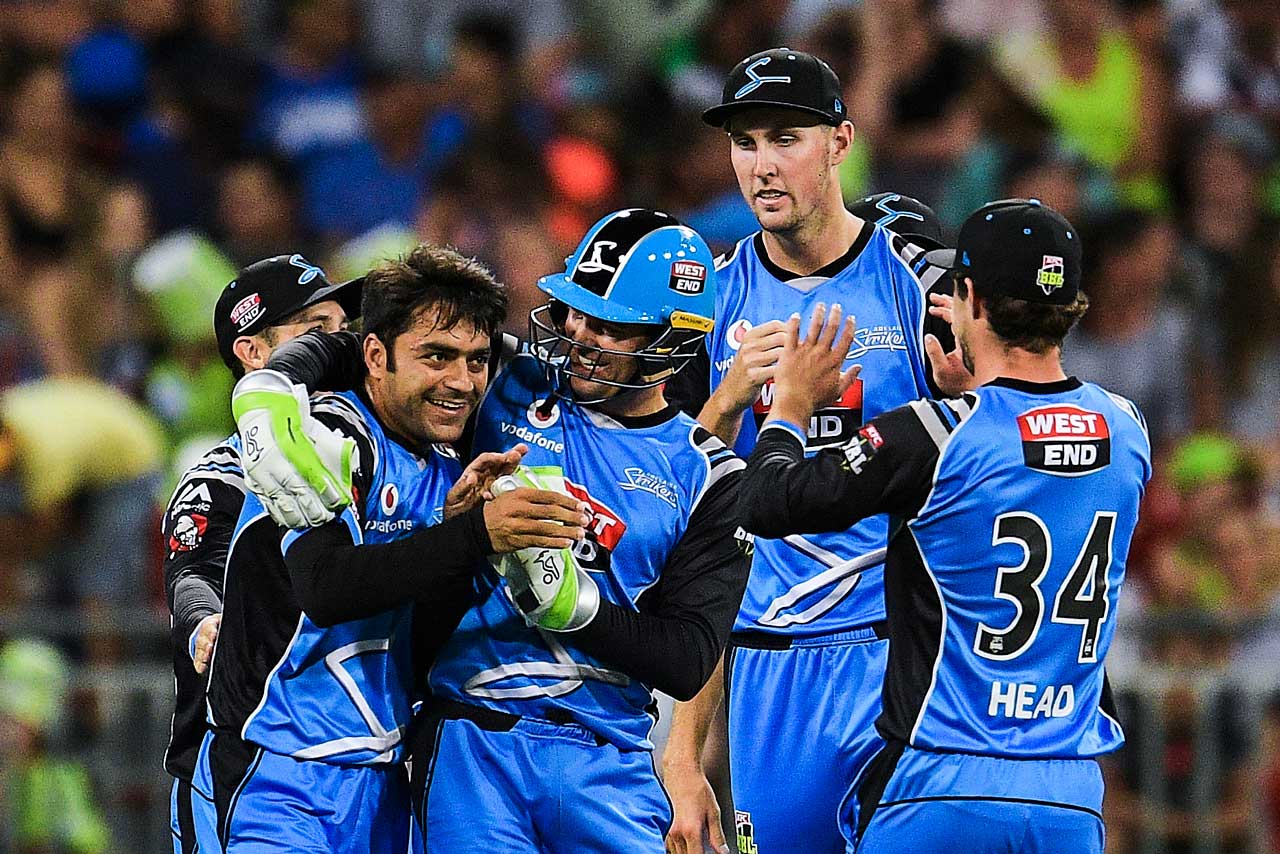 THE STREETS OF JALALABAD
Jalalabad has a big cricket scene. It is the home of the Ghazi Amanullah International Cricket Stadium and it's where many members of the Afghanistan national team come from.
I started off by playing cricket in the park and on the street with my brothers. When my parents saw I had talent and knew I wanted to get ahead, they started telling me, 'You can do this, you have our support.'
That helped me a lot. It gave me the belief and the motivation.
I started off as a young player just bowling leg-spin part-time. I used to bat a lot. I loved batting, I still do, and I was an opening batsman for my club. I only used to bowl one or two overs in an innings. That was back in 2013.
My batting was naturally good and I used to work on it a lot in the nets. But when I started taking a few wickets, the people at the club said that was the side of my game I should concentrate on.
My family and I have been fortunate. Our lives have not been badly affected by the war. I was too young to be aware of the turmoil after September 11. My dad has told me all about that.
I started bowling more seriously in 2014. I worked really hard on my leg-spin, trying to get more variation and bowl tighter and make certain balls really hard for the batsmen to play.
When I started playing serious domestic matches in Afghanistan, everyone would say, 'You're a bowler,' and they eased back on my batting and put me at No. 8 or 9.
My bowling became my strength and from 2015 onwards I've been called a bowler. But, in my own mind, I'm a bowler who still loves to bat.
I still work on my batting. I've batted as high as number four for Afghanistan. My team captain, Asghar Stanikzai, said, 'You can bat at any time, you could even open at some stage, but you have to concentrate on your bowling.'
MY IPL SURPRISE
I made my ODI and T20 debuts for Afghanistan against Zimbabwe in late 2015, but it wasn't really until after I played for Comilla Victorians in the Bangladesh Premier League in 2016 and did well that the other T20 franchises around the world started coming to me.
I was still just an 18-year-old kid from Afghanistan, so it was a big surprise when Sunrisers Hyderabad selected me to play in the Indian Premier League last year.
I wasn't expecting to do that well, but I did. I took 17 wickets in 14 games and, at the same time, the interest had started coming from the Adelaide Strikers in the BBL.
Jason Gillespie was keen. He told me he wanted me in the team, so I found out more about them. It was my dream to play in a league like the BBL. Now it has come true.
Last year was a big year for me in the IPL and with the Afghanistan national team, and playing for the Strikers has been another amazing experience. It has gone really fast, but I've enjoyed every minute.
I'm delighted the Sunrisers have taken me again in the IPL auction. It's a good team, with good people. People are talking about the $1.7 million I'll earn and it is a bit overwhelming to think of that. I didn't expect to be sold for that sort of money. I can't quite believe it.
I saw Peter Siddle said in a story that I'd be 'shouting' the team to dinner this week since I'd be earning all that money. Very funny, Sids! But that's what it's like in this team – we all get on very well. I took the team to a restaurant in Melbourne when we were there, so maybe that will make up for it – for now at least!
I am not thinking about the money. I'm going to keep concentrating on cricket.
For my family and for Afghanistan.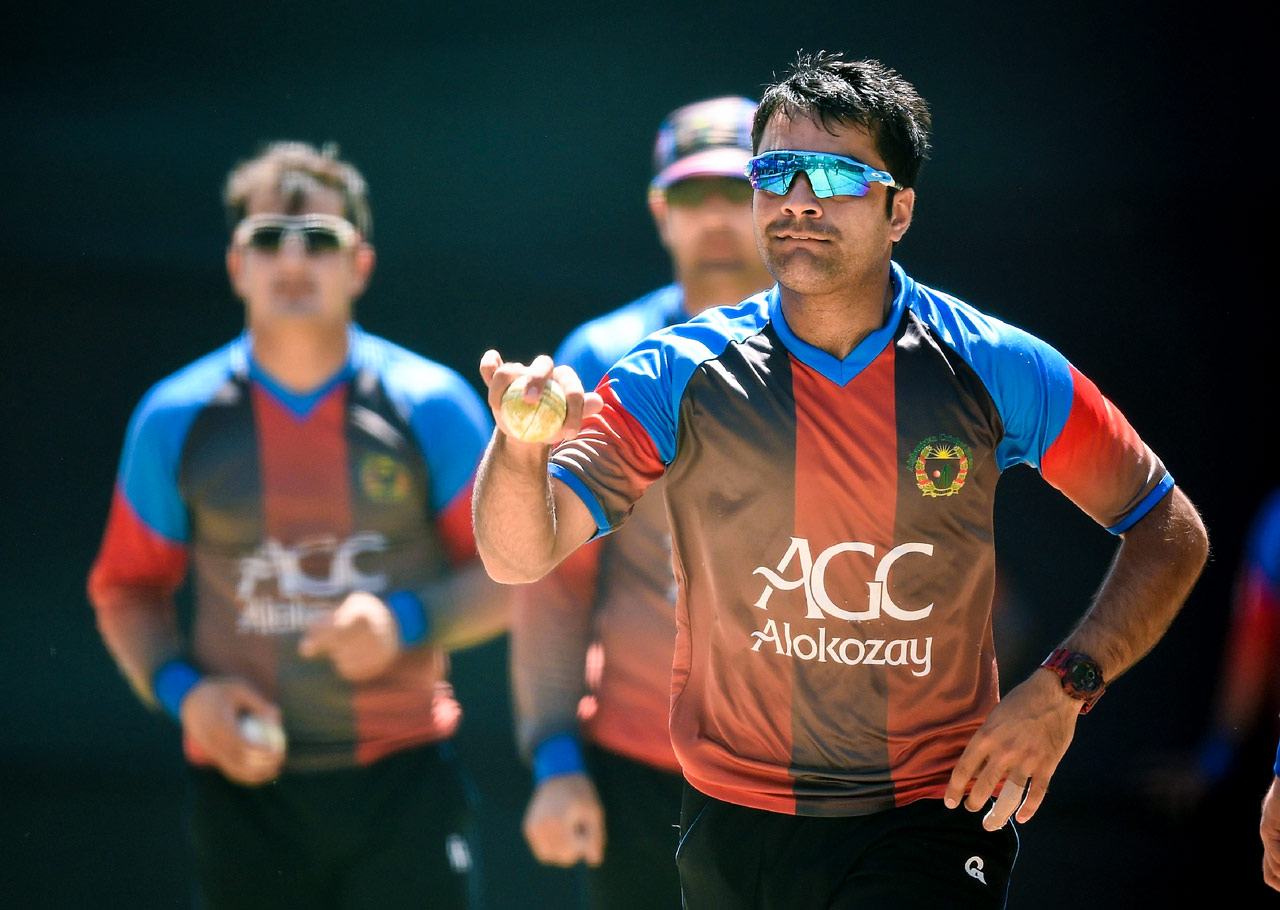 AFRIDI, GILLY, RICKY & PUP
I was a huge fan of Shahid Afridi growing up. He was from the tribal area that stretches across the Pakistan-Afghanistan border. I watched him, studied him. I loved his enthusiasm, the way he attacked the batsman. I knew that had to be my attitude if I wanted to be successful.
I used to watch Anil Kumble a lot as well, and of course Shane Warne. He was the best leg-spinner in the world and it gave me confidence to see that he could try things and be successful.
My bowling action is totally different to other leg-spinners. They've told me that themselves. But the thing I've learned from watching great bowlers is that you've got to be calm and relaxed if you want to get results.
And that calm comes from being confident and willing to attack the batsman. I find that's the best way to contain him. If you bowl within yourself and try to restrict him that way, he'll get the upper hand. If he doesn't know what's coming, you have the advantage.
I'm always learning and the Big Bash League has taken that process to a new level for me.
Every major city in Australia that I've been to is different – the size, the people and how the wickets play. Unlike some countries I've played in, not every wicket here is good for spinners. But that's great for me because I need to learn by playing in different conditions.
I go to Melbourne, for instance, and I ask myself, 'What is this wicket going to do? How should I bowl on this wicket?' It's a constant challenge. I love that. Whether the conditions suit me or not, I have to deliver.
I've got one more game for Adelaide in the semi-final against Melbourne Renegades before I return home to start getting ready for Afghanistan's debut Test against India in June and, before that, the IPL.
Hopefully, I can keep that consistency going right until my last ball in the tournament. I'll really miss playing in the final if we make it. I'll be willing the boys on.
I saw Peter Siddle said in a story that I'd be 'shouting' the team to dinner this week since I'd be earning all that money. Very funny, Sids!
I've learnt a lot in Australia away from the field, too.
I've met Adam Gilchrist and Ricky Ponting when they've been involved in the television commentary and they've given me plenty of encouragement. I like to introduce myself to the great people in cricket. It's a privilege. If they've got something to say about my game, I listen.
It was an incredible moment to have a man-of-the-match award presented to me by Ricky. It was like a dream to be standing there next to him and hear him say nice things about my game.
I've also had a few chats with Gilly. We've been DMing each other on Twitter.
He was my favourite wicketkeeper-batsman and he sends me messages after every match I play in, congratulating me if I've done well and encouraging me to keep getting better. That's a huge motivation to me, to know people like him are watching me closely and willing me on.
I met Michael Clarke when I received my first man-of-the-match award in the IPL. It was incredible. He said, 'Don't ever get it in your mind that you can't do it. You can deliver on any stage. Just keep going and believe in yourself. That's the key.'
Michael is a legend and there he was, saying this to me. Can you imagine how much motivation I got from that?!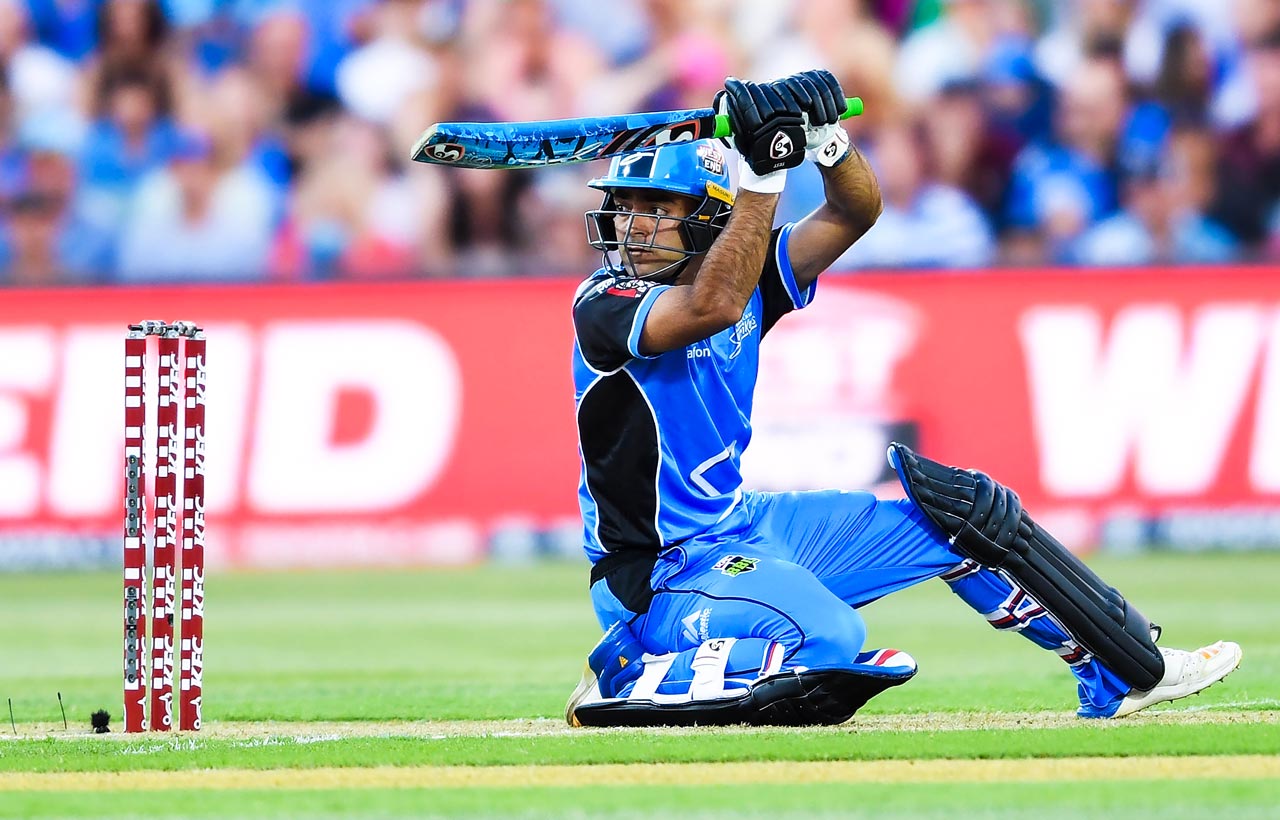 TEST STATUS & BEYOND
Now that Afghanistan has full Test status, we have a huge responsibility.
The players can't just rest now. We've made it to this level in a hurry, after barely a decade of playing first-class cricket, and now we must keep going and aim to quickly become competitive at Test level.
It's not easy being a Test cricketer. We have to work harder on every part of the game before we play against India at the Chinnaswamy Stadium in Bangalore in June, and when we eventually play against other countries like Australia.
We have to be able to give the opposition a tough time. That's how you get respect.
It's going to be a big challenge for the whole team, but one we'll embrace.
I can't wait.
More about: Adelaide Strikers | Big Bash League | IPL | Michael Clarke | Ricky Ponting | T20 | T20 World Cup | Test cricket