Saving goals and bettering lives
He isn't old, in his 40s. His world has been turned upside down.
He's a farmer, but home now is Fiona Stanley Hospital in Perth, where I work in neuro-rehab, helping stroke and MS patients.
I asked the man to explain to a group of my young Hockeyroos teammates what a day for him looks like. The outcome, I'm almost certain, was life-changing for the girls.
Depending on the stroke you've had, some patients are literally learning skills you learn as a child. Part of this man's day involves going to a room where he has conversations to re-learn how to use his throat muscles. The process of rehabilitation can take months and results can vary greatly.
Getting by in this new world is not this man's only problem. His wife and son, who were in the room as we chatted, have had to take over the farm. While we were there, his wife was sitting at a laptop trying to sell crops over the internet. The son, who's about the same age as some of my teammates there, has had to pull out of uni.
We spent about 15 minutes in the room before we met other patients. The girls listened intently. They are healthy young athletes, most of whom have had no experience with trauma like this.
They've dropped everything to chase a sporting dream. The people I work with, including this particular family, have had to drop everything just to try and keep their lives together. The message is pretty strong.
I've worked in neuro-rehabilitation right throughout my 13-year international hockey career. Every six months, since shortly before we won gold at the Commonwealth Games in 2010, I've brought teammates in to see my workplace and meet the patients.
The first time, nearly a decade ago now, all the staff dressed up in green and gold and the physios at the hospital organised a number of activities we could do with the patients, such as balloon volleyball and wheelchair races. It worked out really well and it became a regular thing.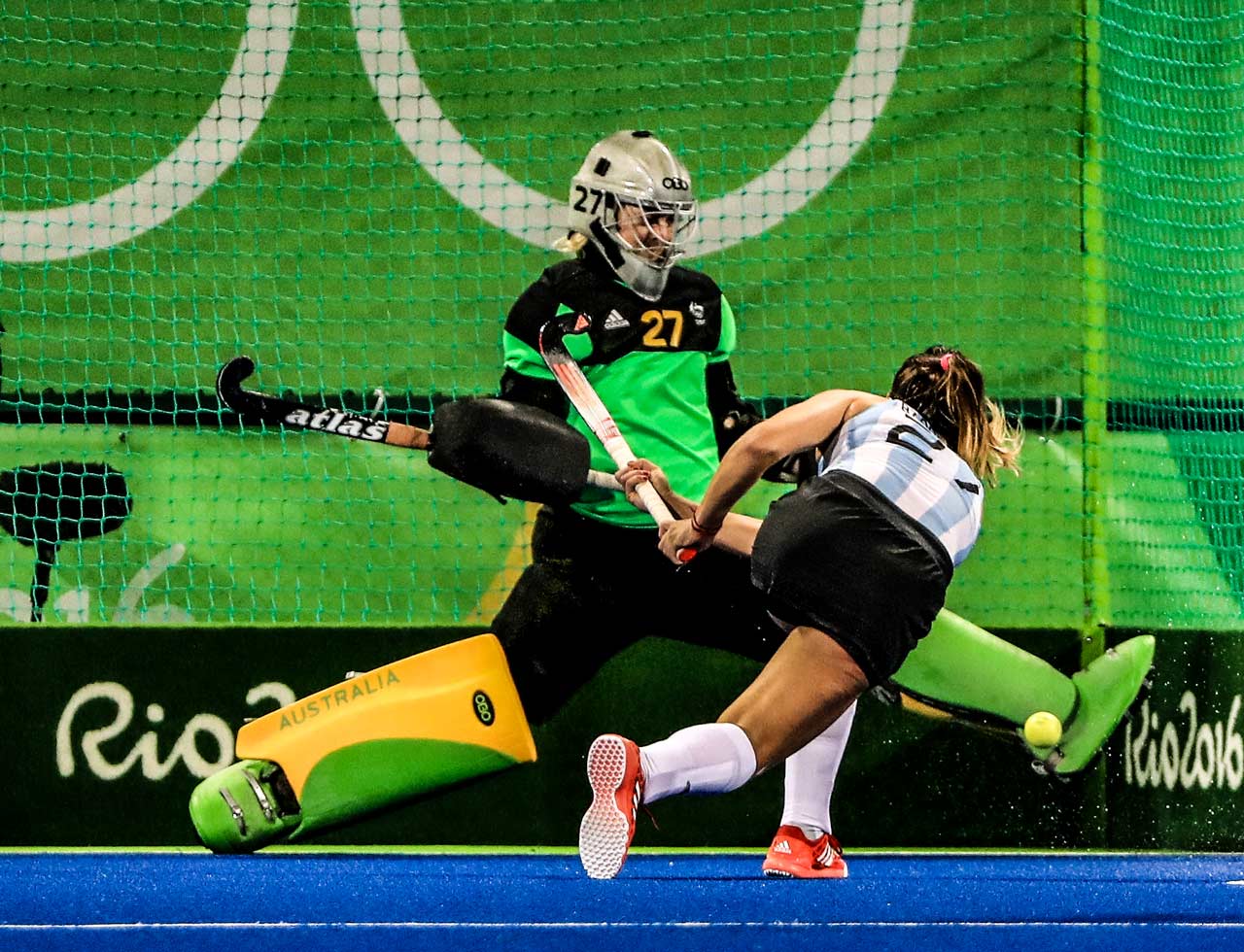 The player visits are successful. And my work at the hospital has helped me to be successful in hockey. I've had some coaches tell me I do too much, that I should be concentrating fully on my sport. But I couldn't have it any other way.
Working boosts me on so many levels. Not least, helping people going through such a tough time gives me a sense of deep purpose and gratitude.
I think the girls got a little taste of that from this latest visit. Some of them approached my boss afterwards and said they'd like to volunteer at the hospital. We're building a garden outside the ward for family and friends and they'll help with that. A couple of the girls are studying health, one as a nurse, another as a psychologist, so it struck a chord for them in a vocational way.
Overall, the reason I bring young Hockeyroos players to the hospital is so they see a bit of the perspective I've gained from my work. It's so they never forget how fortunate we all are to be playing hockey for Australia. We're pretty good at complaining sometimes. But it's better to focus on the fact that we're also very very lucky.
Diverse aspirations
I've always liked being busy. Every day is a challenge for me to see how many things I can squeeze in. I'm very meticulous about managing my time and a lot of that comes from having had an amazing role model.
Rachel Dwyer (nee Imison) was my teammate at Victoria and was the Hockeyroos goalkeeper when I came into the national squad. During her hockey career, Rach worked in prosthetics and orthotics at Princess Margaret Children's Hospital in Perth. She was always very busy, but she had particular career aspirations that she was determined to achieve on and off the field.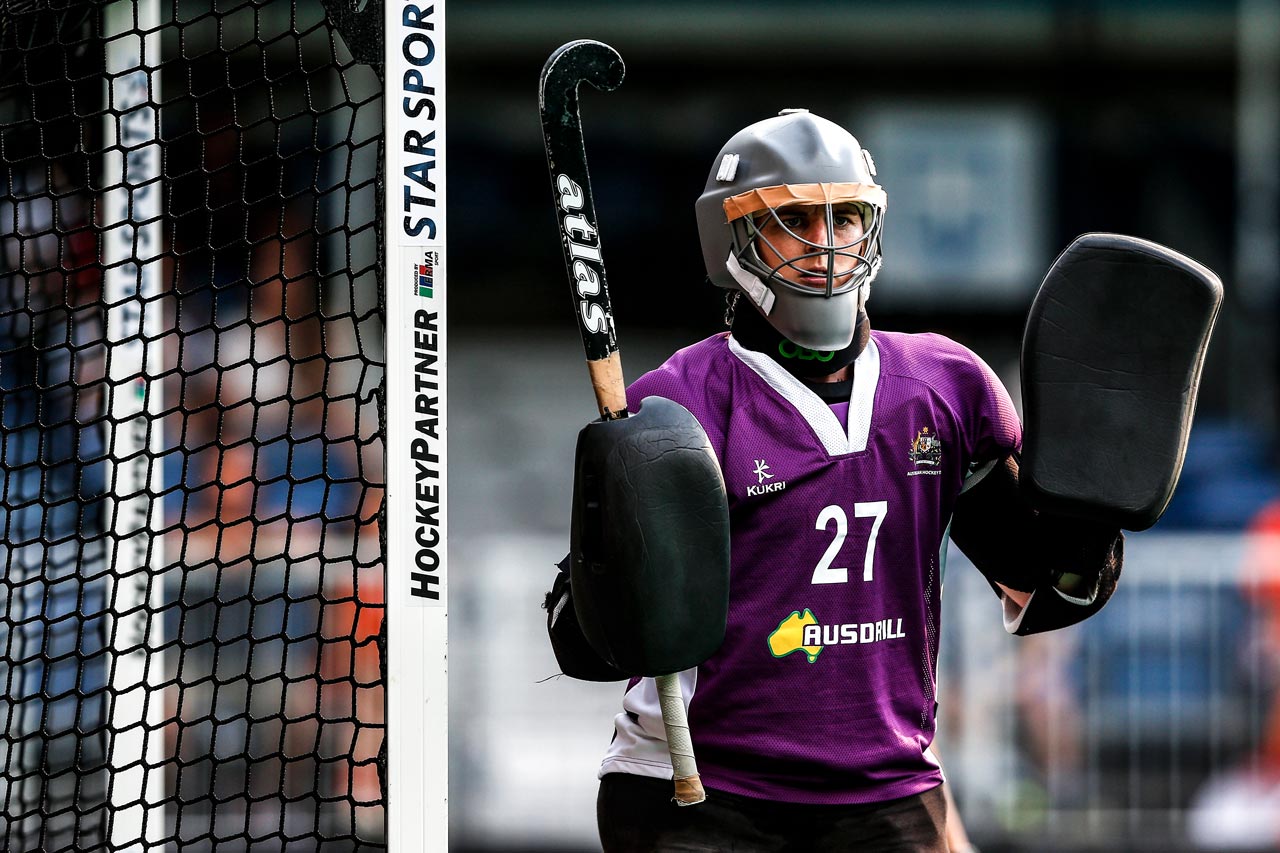 The first time I came over to Perth to train with an Australian team, I stayed with Rach and she had me in the back room studying for my Year 12 biology exam. She made sure I was looking after my studies while I was at the camp. But Rach also practised what she preached.
I remember one conversation we had, where she told me she found it really frustrating that she couldn't give everything to her uni work while she was playing hockey for Australia. I later found out that she became dux of her entire course. Not only was she one of the best hockey goalkeepers in the world, she was also the best in her studies.
I learnt a lot from Rach. She was doing exactly what I wanted to do – be successful all round. She showed me that you can have a successful hockey career and also go after things away from the game. It's no surprise to me that she's gone on to do more great things since retiring – she's got three kids and is now a medical doctor.
Rach is proof to me that, if you work hard enough, you can achieve highly in sport and life. I've tried to share that philosophy with the younger girls who've come into the Hockeyroos squad over the years. I've tried to show them that you don't need to put your life on hold while you compete and train as an athlete.
More about: Hockeyroos | Kookaburras | Mental health | Olympic Games | Rio 2016