Despair to Ashes captaincy
It was a couple of Fridays ago.
The phone rang. 
It was Pat Howard, Cricket Australia's general manager of high performance.
'Congratulations, you're Australia's captain for the Ashes.'
…
I paused for a moment, finished that call, then picked up the phone and called my family with the good news.
And then I sat there and thought back to the time just 12 months earlier when I nearly walked away from cricket altogether.
THE FUN WAS GONE
It's still hard to get my head around sometimes – the honour of leading your country in the biggest series there is so soon after feeling worn down to the point where quitting felt like the only option.
I hit the wall this time last year. I was really struggling.
I hadn't represented the national team in more than three years, I was working fulltime and handling an ever-increasing training load with NSW.
I'd always been able to juggle work, studies and cricket throughout my career. But this was different.
I was leaving home at 6am to hit the Sydney Cricket Ground gym, driving across the city to work, heading back to the SCG for training and getting home after 9pm. The weekends were increasingly taken up with training or playing commitments.
There were a few weeks in a row where I didn't have a day off. A lifestyle like that wears you down after a while. There was no room for anything else.
It got to a point where I wasn't particularly enjoying work or my cricket and didn't feel I was doing either justice. I was questioning whether I still had the energy to put in the work required to perform at a level I was happy with.
I felt like I was constantly chasing my tail. I didn't have time to pause and get on top of things. I was always on the run, having to go somewhere else. The fun had gone. And I didn't want to be doing it half-arsed.
It's still hard to get my head around sometimes – the honour of leading your country in the biggest series there is so soon after feeling worn down to the point where quitting felt like the only option.
So I went to the Cricket NSW offices to tell them I was seriously considering retiring from cricket to concentrate on my career. I met with Andrew Jones, the CEO, and David Moore, our Head of High Performance.
They spoke about the opportunities still present in the game. They could offer me a three-day-a-week role managing the Sixers' and Thunder's holiday programs and LendLease were increasing their sponsorship by a significant amount.
I went home and did the maths. I could piece together enough to keep meeting my mortgage payments and continue playing.
But, honestly, if it wasn't for the fact we were at the end of a World Cup cycle, I might still have retired. The idea of having one last crack at making the Australian team had a lot of appeal.
I was 30 and this was probably going to be my last chance to play in a one-day World Cup given they only come around once every 4 years.
My last experience in international cricket to that point had been a bad one. I didn't want to go out like that.
I decided to commit to cricket.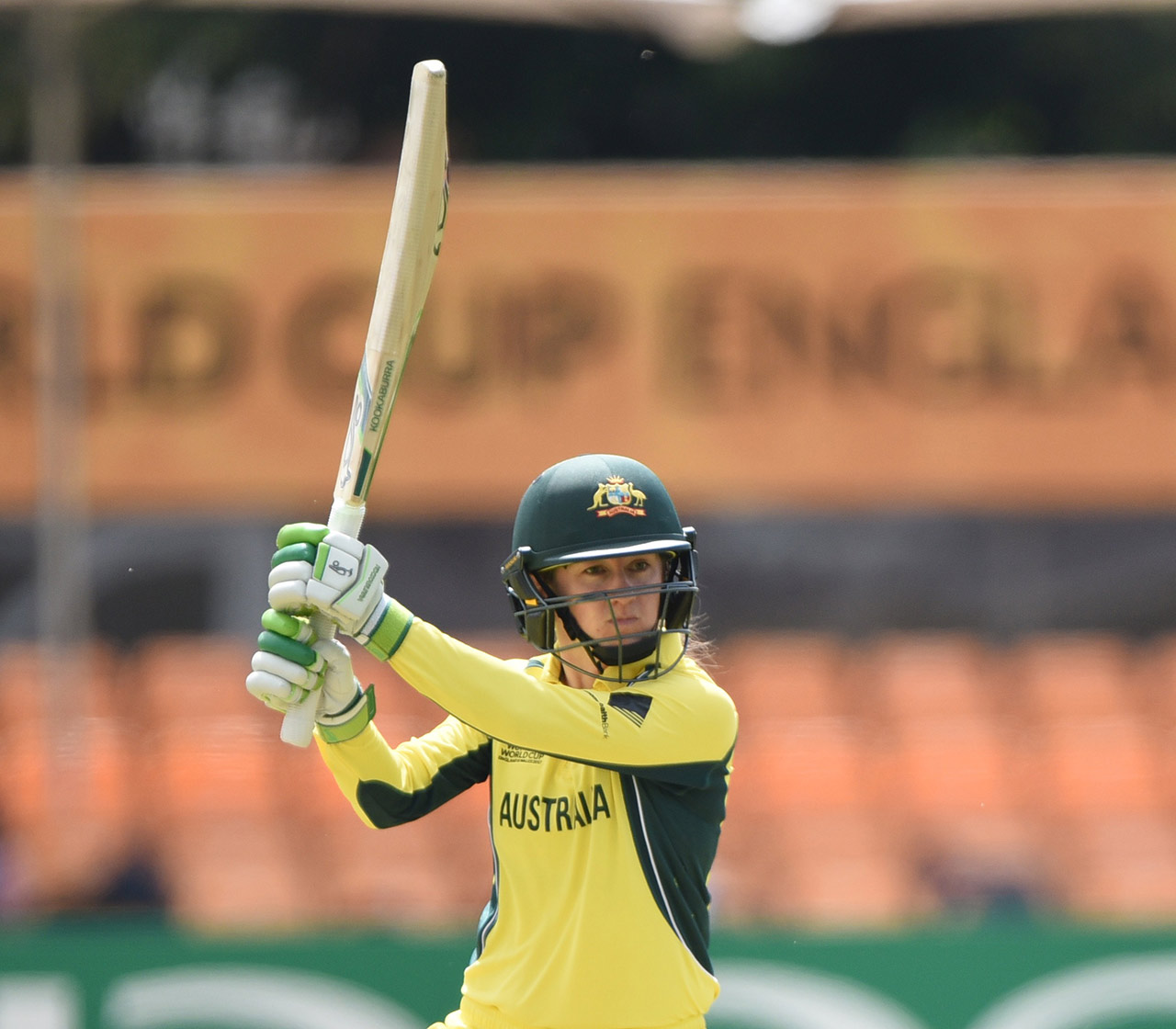 LOSING (& REGAINING) THE SPARK
I was picked in Australia's Ashes touring squad a little more than three years ago. That usually means we all travel around as a group and the XI is picked from that broader squad each game.
But when we arrived in Perth the group were told the squad would be cut. Within the week I had been informed I was no longer required – and I was packing my bags and heading home.
While I understood my performances didn't warrant selection in the starting XI, I was devastated with the way it unfolded, and gutted I couldn't take part in the series. But worse was to come.
After being out of the set-up for a few months I received the call every athlete dreads saying, 'Sorry, you're not getting a national contract next year.'
It took me a long time to get over that period. It was certainly the toughest time in my career.
I was very fortunate I had a great support network. My family, friends and Cricket NSW caught me as I fell. There are always people around when things go well, but in the hard times you realise who'll be there when it matters.
After a few months wrestling with the idea of cricket, the spark came back playing for NSW and spending time with the younger girls.
It was great seeing cricket through their eyes. Everything was new and exciting for them. It started to rub off on me and I realised it's hard to stay mad at something you love.
Slowly, over time, the thought of playing for Australia again came back into my thinking. I wanted the chance to finish on a better note than the Ashes-tour-that-wasn't.
I didn't have the greatest domestic one-day campaign last summer. I averaged about 30. But I started hitting the ball really well during the WBBL.
Australia announced their Rose Bowl team and I wasn't in it. I wasn't shocked. But then two senior players in Alex Blackwell and Ellyse Perry went down injured.
I got a call on a Thursday afternoon in February this year after I'd finished a NSW training session.
It was Shawn Flegler, our head selector.
'What are you up to this weekend?' he asked.
'Playing cricket for my club, Sydney,' I replied.
'How do you feel about playing cricket for Australia?'
'OK, I can do that.'
I was on a plane to New Zealand the next morning, I trained with the team on the Saturday and played for Australia on the Sunday.
If it was any other player in the team, in any other position, I might not have got the nod. If it had have been two bowlers, or a junior batter, the selectors probably would've gone for someone else.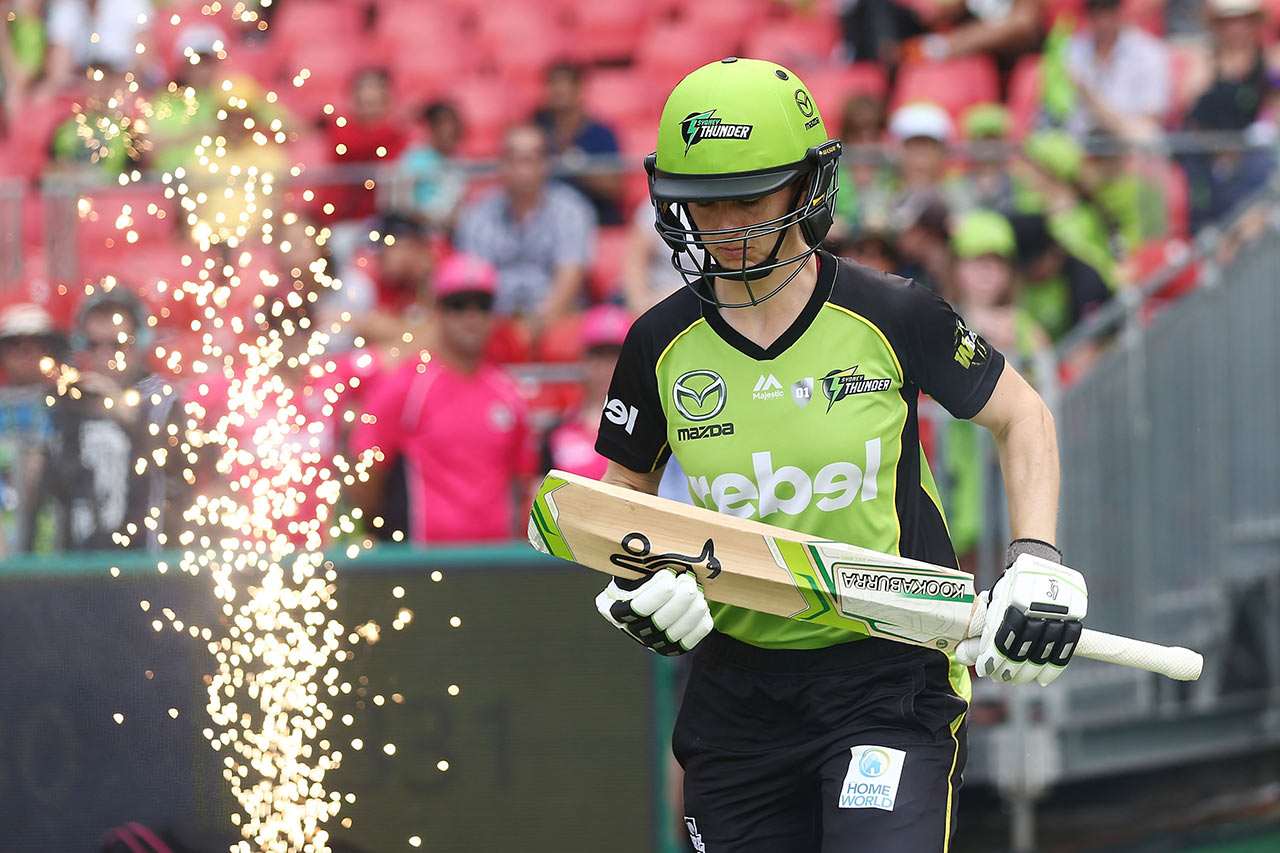 WEIRDEST INNINGS I'VE EVER PLAYED
I don't know how to describe the feeling of walking out to play for Australia after more than three years out of the team. Maybe 'therapeutic'? I'm not sure. I get emotional now just thinking about it.
It was so nice to step onto the field in those colours again.  I had seriously questioned whether I'd ever get another chance.
I wasn't nervous sitting there padded up waiting to go out to bat. The second coming was very different to the first time around.
When I debuted I remember being nervous and thinking, 'Can I do this?' but this time round I was calm.
I was confident I could do well and I probably didn't realise how much I wanted the opportunity until that moment.
I scored 50 in that match. To be honest it will be remembered as a bizarre innings as I was given out twice. The first time I was caught off a no ball called by the square leg umpire.
They then decided it was a wrong call and gave me out, then called me back, gave me out and called me back again.
My second out was a nick to the keeper that didn't carry. Televised matches are a blessing and great for the game, but sometimes you wish it wasn't filmed when you watch vision that suggests you weren't out.
Such is the life of a cricketer. There will always be some that go your way and others that don't.
After being out of the set-up for a few months I received the call every athlete dreads saying, 'Sorry, you're not getting a national contract next year.'
After being on a high from my call-up, the day following my first match back for Australia would see me crash back to reality. We were at training playing a warm-up game and I went from laughing and joking with my teammates to being flat on my back in agony after an innocuous jump.
I suffered a bad ankle injury. At the time they said it would be six-to-eight weeks to recover. It ended up being more like four months. After winning my way back into the Aussie team, it was now a race to regain fitness and push my case for World Cup selection.
It was touch and go for a few frustrating months, but hats off to our medical team. They did a fabulous job and got me back on the park in the nick of time. I was selected in the squad and on a plane to London to live out my World Cup dream.
I played in two matches during the tournament. Our captain Meg Lanning was battling a serious shoulder injury and therefore needed to manage her load carefully. I came in to take her role at the top of the order and also took the reigns as captain on both occasions.
Unfortunately the tournament didn't end well for us. We exited in the semi-final against a red-hot Indian team. England went on to win the trophy.
CAPTAINING THE ASHES SQUAD
The Ashes captaincy still wasn't on my radar.
When you're playing in a big tournament you're in a bubble. There's all this stuff happening around the team, but you're there to do a really specific job: to lead the team in Meg's absence and win the World Cup.
I wasn't thinking about the Ashes or what might happen with the captaincy in the future.
It was only when I returned home that the possibility of captaining Australia in an Ashes series hit me. People were saying, 'That was interesting that you captained during the World Cup.'
It probably was but at the time it didn't feel like a big deal. I'd led teams before and I was confident I would be able to lead that team. But it started to play on my mind when other people started asking, 'Are you going to captain the Ashes squad?' after Meg underwent shoulder surgery.
A change of captain must be ratified by the Cricket Australia board.
They had a board meeting on the Friday.
Pat Howard called me straight after with the news.
To be told you're going to captain your country is a pretty amazing feeling. I took a few moments to gather my thoughts. Then I called my partner, Leah, and my Mum and Dad, Jenny and Ian, and said, 'Please don't say anything because no one is meant to know yet.'
They were very excited for me. I was worried about Mum because she gets overly excited about stuff. She could've been the one to let the cat out of the bag!  My family have been great throughout my career, very supportive and always there for me.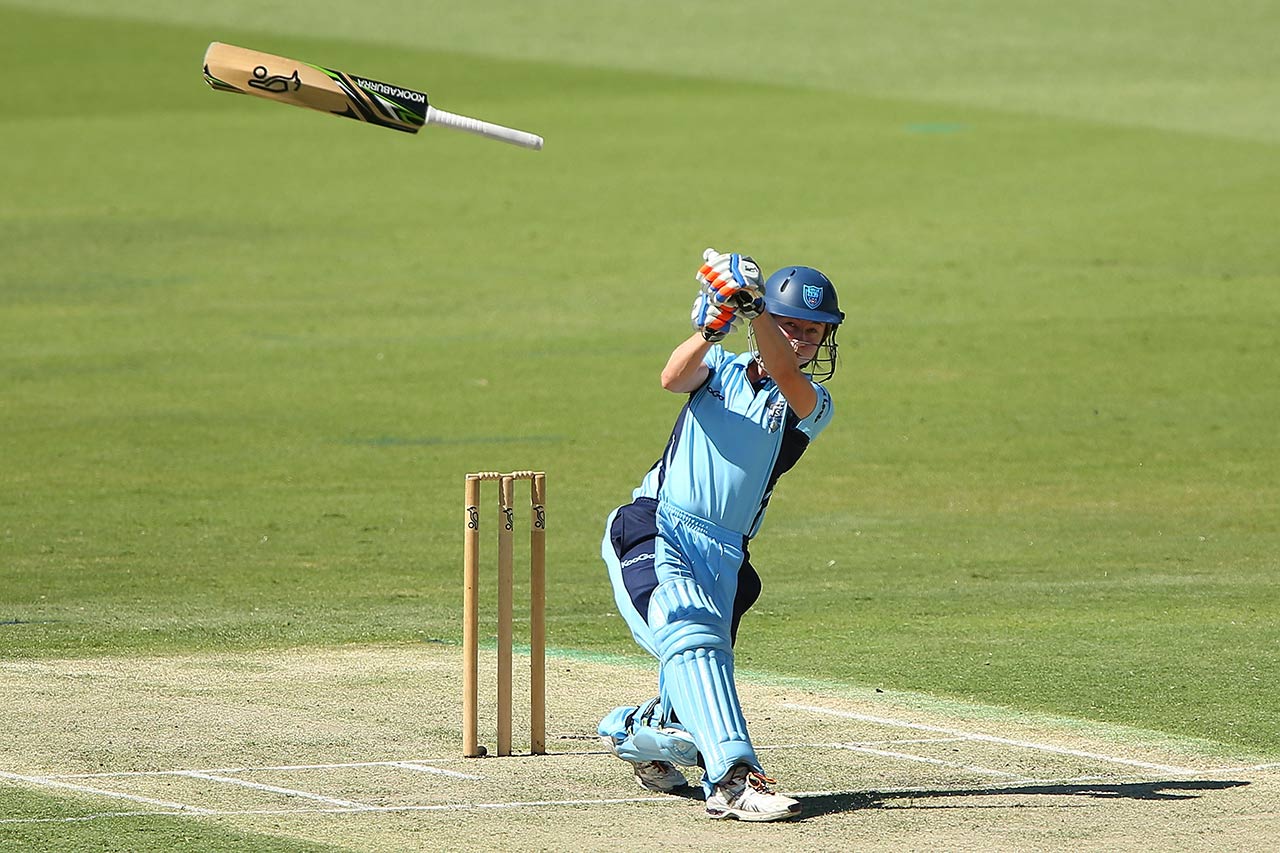 PERSPECTIVE
I can't wait for the first match of the Ashes. I can't believe it's just over two weeks away! The chance to lead Australia is an incredible privilege.
I don't know if my game has changed all that much technically. But the mental side most certainly has. The journey I've been on has given me perspective.
To be told you're going to captain your country is a pretty amazing feeling. I took a few moments to gather my thoughts.
Sometimes as a young athlete you don't necessarily have that. You're still learning about yourself and what success looks like and how to manage your own expectations and the expectations of others.
I'm comfortable with where I'm at now, as a cricketer and as a person. I think it's changed the way I play and I've no doubt it will help in how I lead.
I'm grateful for everything cricket has given me.  I've travelled the world. I've got life-long friends.
I'm glad I stuck with it.
More about: Ashes | Ellyse Perry | Meg Lanning | Rachael Haynes | Southern Stars | Women's Cricket | Women's Sport