Best of athlete storytelling worldwide
An impact he'll never know
That first experience in dealing with death is a shock for all of us. In this edition of PV Clips, we feel privileged to have young AFLW player Brit Bonnici take us through hers, which was more tragic and challenging than most. There are some huge names this week, but Brit's moving piece on Exclusive Insight heads our list of the best athlete-driven stories and content from around the world.
Also making the cut is Australia's newly-crowned Test vice-captain – and AthletesVoice founding contributor – Pat Cummins, who gives away some of his dad's secrets for making sure Pat stayed consistently humble.
Gary Ablett Snr breaks his long-held silence with Exclusive Insight and Religion of Sports has footage of Mo Rivera's reaction to creating baseball history this week.
There's also a cricket star who didn't like cricket, an alpine skier training in the back of a van and a football megastar wearing fashion beyond description.
These are our favourite stories this week about elite sportspeople, as told by elite sportspeople, from our favourite athlete platforms around the world.
Just like you get on AthletesVoice everyday.
SO YOUNG, SO NAIVE
Collingwood AFLW player Brit Bonnici will always keep her friend Daniel close to her heart. They grew up in the same neighbourhood, were buddies at high school and played footy together. Daniel always offered his encouragement as Brit took her early steps in the game.
Tragically, when they both 15, a terrible backyard accident cost Daniel his life. In this touching story on Exclusive Insight, Brit expresses the confusion and anguish that followed.
"At 15 nobody teaches you how to deal with one of your best mates passing away," she says.
Bonnici talks about how losing Daniel changed her perspective on life, a message she conveyed in an earlier piece with AthletesVoice, in which she explained the feeling of being concussed and why she's an advocate for athletes to take protective measures.
WHY PAT'S GROUNDED
AthletesVoice founding contributor Pat Cummins lets the cat out of the bag in this video piece with Direct Hit about why he's not one to gloat about his success.
Cummins earned major plaudits for his contributions with bat and ball in the Test series against India and was this week announced as Australia's Test vice-captain.
But Pat's father Peter went to great lengths to make sure his son didn't get a big head when he was killing it as a youngster – even robbing his son of a likely ton.
Pat pays tribute to his dad Peter, who did everything he could to keep him grounded – even declaring during a one-dayer!@GilletteAU | #AUSvSL pic.twitter.com/DWQmUDOK32

— Direct Hit (@directhitau) January 22, 2019
ADVICE FROM GOD
OK, so when a team's ahead in a game of footy and a player in the backline passes it backwards to a teammate, how about instead of calling a mark it's just play on?
Not a bad idea, especially as it comes from Gary Ablett Snr, AKA 'God', who gave his first interview in nearly two decades to Exclusive Insight.
Ablett gives his views on the modern game, laments having been part of four losing grand final sides but balances it against the joy of seeing his sons win in 2007, and talks about his current passions and interests.  
ONE TO REMEMBER
Mariano 'Mo' Rivera claims he can't recall what happened yesterday, but there's little chance this moment will drop out of his memory.
Rivera, who was raised in a fishing village in Panama, played 19 seasons of Major League Baseball for the NY Yankees, was a 13-time All Star and five-time World Series champion.
His latest achievement, becoming the first person to be voted unanimously to the MLB Hall of Fame, is one to behold – and his reaction, alongside his family, is precious. It was caught by Religion of Sports.
History. pic.twitter.com/WxRlwDbQDr

— Religion of Sports (@religionofsport) January 23, 2019
WHEN I FELL IN LOVE
Ben McDermott wasn't all that into cricket, despite his father Craig having been a star of the game. One day, while watching a game at the 'Gabba, Craig went to say hi to some old teammates in the commentary box and took little Ben with him.
It was the start of a great friendship between the youngster and ex-Test wicketkeeper Ian Healy. And it was the moment Ben decided cricket was his destiny. This great piece is on AthletesVoice.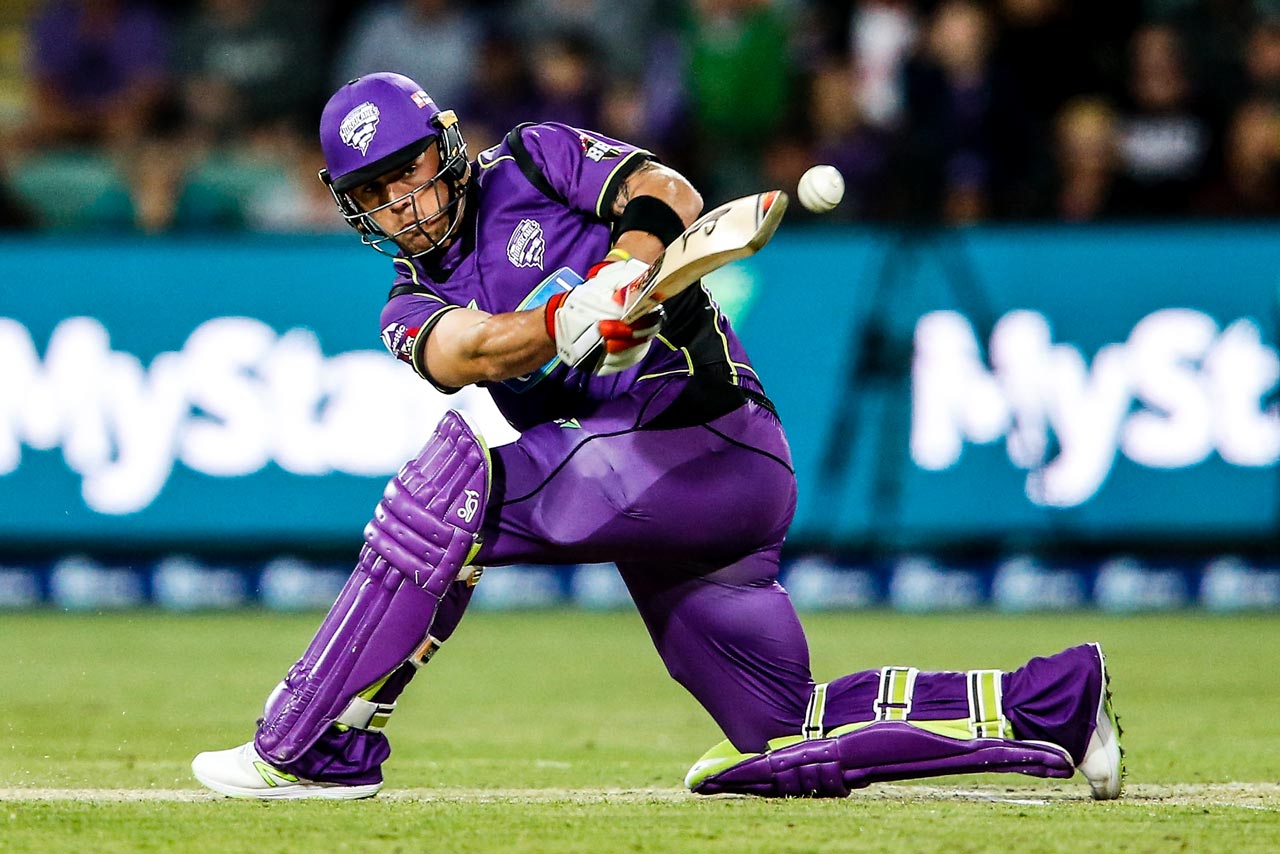 PEDAL POWER
Smashing it on an exercise bike jammed into the back of an SUV somewhere where it's, no doubt, cold…
Mikaela Shiffrin is the athlete in question here, proving there is no question about the dual Olympic gold medal-winning alpine skier's commitment to being her best.
Uninterrupted's video of Shiffrin churning out the ks gives weight to the belief that success doesn't come by chance.
11 wins for @mikaelashiffrin this season. Zero days off. ⛷#StriveForGreatness? pic.twitter.com/Wsc4SER0vf

— UNINTERRUPTED (@uninterrupted) January 23, 2019
END OF FASHION
From the floodlights of the football stadium to the flashing lights of the fashion paparazzi, Neymar Jr is a magnet for attention.
The Brazil football captain gave OTRO a little inside peek at his night at the Balmain Fashion Show in Paris. We'd love to describe what he was wearing but the words escape us. It's one to see for yourself.
.@neymarjr takes OTRO behind the scenes at the @Balmain men's show in Paris. #OurOtherClub #BALMAINFW19 pic.twitter.com/lJ1KGQR6eH

— OTRO (@OTRO) January 22, 2019
More about: Big Bash League | Collingwood | Concussion | FIFA World Cup | Geelong Cats | Hobart Hurricanes | Major League Baseball | Manchester United | Neymar | Pat Cummins | Premier League | Test cricket | Winter Olympics