After 16 months in cricket's wilderness, Steve Smith has struck back-to-back centuries in the first Ashes Test to remind the world why he might just be the greatest batsman of the modern era.
Steve Waugh has been working with the Australian team as a mentor and says he's never seen anyone like him. This is Waugh's fascinating insight into what makes Smith so effective, from Channel 9's coverage of the Ashes.
I've never seen anything like Steve Smith. His preparation is amazing. He's thorough and he hits more balls than I've ever seen anyone hit.
When he goes out to bat, it's almost like he's in a trance-like state. He knows exactly what he wants to do. He knows the opposition and what they're trying to do, how they're trying to get him out, and he seems to have an answer for everything.
He's an incredible player. His appetite for runs is second to none.
His technique is amazing; it's unique but he knows what he's doing. He knows how to score runs. He analyses every ball and it's like a computer, he spits out the answer.
He can't be a coach in the future either because you can't actually tell people what he's doing, it's just so totally unique to him.
He knows his game amazingly well and the great thing about that is the other guys watch him and realise that if you've got confidence in your own game you can play differently, as long as it works for you. So don't be afraid to back yourself and do it a little differently.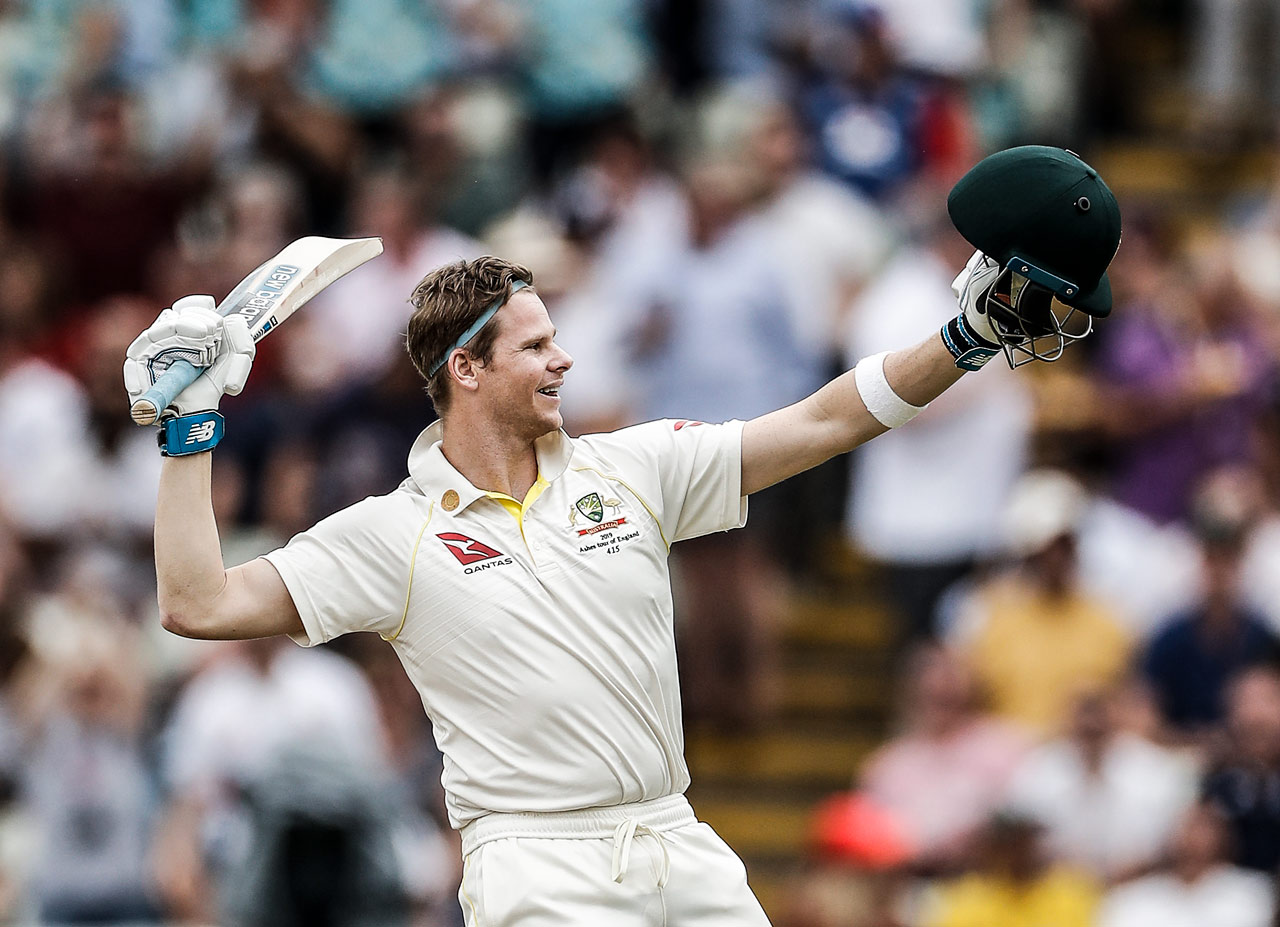 MY ADVICE FOR THE AUSSIES
You can definitely teach mental strength. I certainly didn't have it the first three or four years I played Test match cricket. It's something I learned to cope with.
Compartmentalising was a big thing for me, to try and block things out and concentrate purely on the ball at hand. That's the big thing about Test match cricket, minimising the time that you've got to concentrate, then relaxing in between.
My role during the Ashes is as a mentor, having fresh eyes on what's going on.

I've been out of the game for 14 or 15 years. I'm coming in, taking a clear perspective on what's going on, helping the leadership group, the captain, the coach. Having a word to some of the batters and giving them a roadmap, some shortcuts to success.
They're very professional, there's no doubt about that. Their training leading up to this Test match was first class. There's a lot of people around the team, they get a lot of help.
I guess they haven't got the freedom that we used to have. There's a lot of people wanting their time and media intrusions. But from what I've seen, they're incredibly professional. They're very patriotic, the same way we were. They've got passion.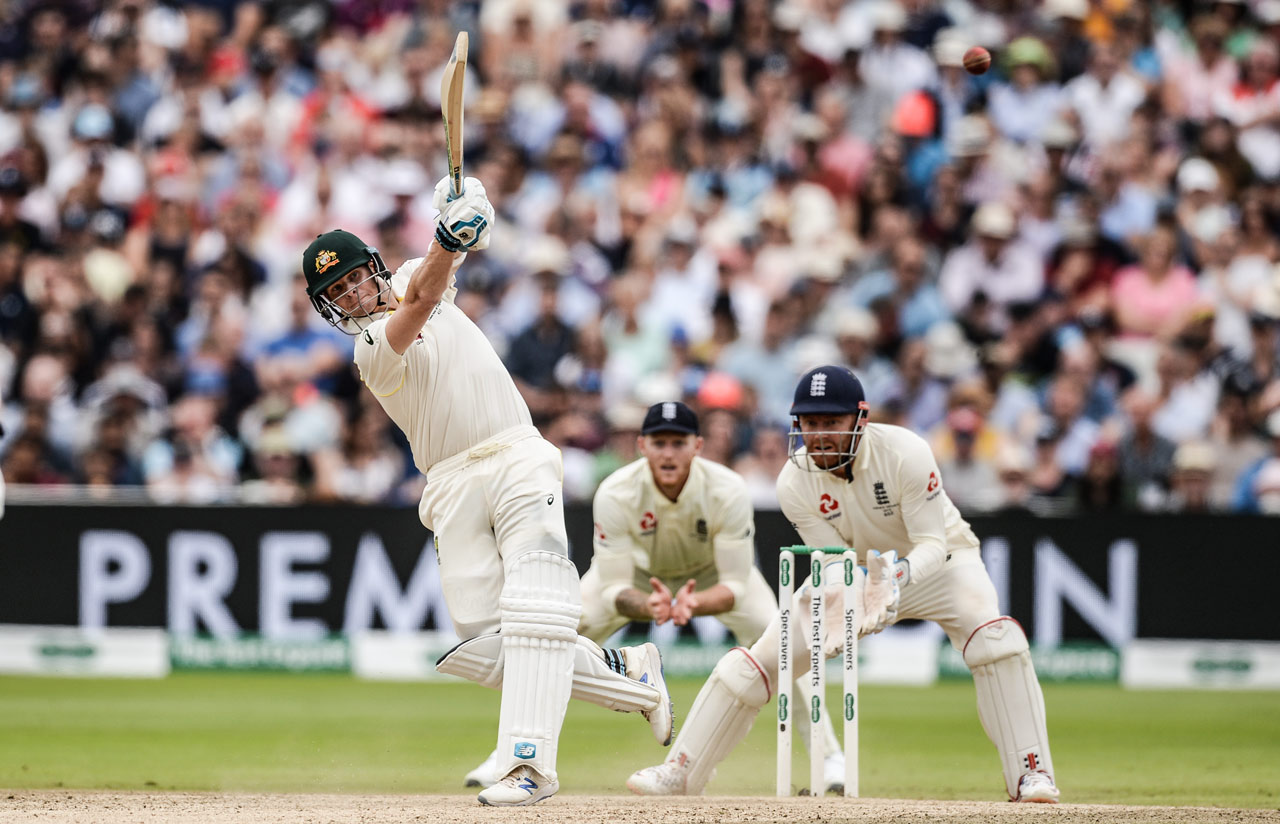 In a lot of ways there's not been a lot of change, but there's more people around the team.
There are the same issues. Homesickness, being away from your family. Loss of form, loss of confidence.
I think if you've been through that, you can give the guys a bit of confidence that it's going to be OK. You can get through to the other side if you just keep working and believe in yourself.
I think the main thing is simplifying it and saying, "Look it's no different batting here to Australia. Don't change your technique and don't overthink it."
Sometimes you go to England thinking it's going to be slow and you're going to have to change your technique. But for me, it was about trying to adjust and trusting yourself.
You get great value for your shots over here. Quick outfields, reasonably small grounds and the pitches are generally good for batting. My advice to these guys was don't think too much about conditions, trust your technique and you'll get through.
'The best I've seen'

While some England fans continue to boo Steve Smith, former captain Michael Vaughan says he is the best Test match batsman he's ever seen. It leads our pick of the best social reactions to Smith's incredible back-to-back centuries in Edgbaston.
The Best Test Match Batsman I have seen … That's during my time playing & watching the game is @stevesmith49 … This guy is a genius … !! #OnOn #Ashes

— Michael Vaughan (@MichaelVaughan) August 4, 2019
I've been fortunate enough to see some pretty decent Ashes knocks up close. These two from Steve Smith, however, are definitely up there with the best I've ever seen. One of the great Test Match performances.#Ashes

— Ian Bell (@Ian_Bell) August 4, 2019
Fantastic to see the resolve and grit with which Steve Smith has played. His 100 in Pune on a very difficult wicket in 2017 was a masterclass and if Australia go on to this win this test match, these twin centuries will be right up there with the very best #Ashes19

— VVS Laxman (@VVSLaxman281) August 4, 2019
Only Don Bradman has more Test centuries for Australia against England than Steve Smith ?#Ashes pic.twitter.com/WNK48MmaYN

— ICC (@ICC) August 4, 2019
More about: Ashes | Australian cricket team | Coaching | England | Leadership | Steve Smith | Steve Waugh | Test cricket