Best of athlete storytelling worldwide
Where we come from
What a week. Aussie drivers won at Indy and Monaco, LeBron James made his eighth straight NBA Finals and the formline of the Melbourne Demons reads: WWWWW. Which sounds like some sort of super-strength world wide web.
Here are this week's top stories about elite sportspeople, as told by elite sportspeople around the world from our favourite athlete platforms. Just like you get on AthletesVoice every day.
THE MAP
It's the annual Indigenous Round in the AFL this week, which celebrates Indigenous players and culture.
The round is named named in honour of Sir Doug Nicholls (1906-1988) who played 54 games for Fitzroy, was the first Aboriginal person to be knighted, was Governor of South Australia, and who devoted much of his life to the wellbeing of Indigenous Australians.
To mark the round, the AFL Players' Association has produced this fantastic map which shows the cultural background of the AFL's 83 Indigenous players and AFL Women's 10 Indigenous players.
For example, last week we ran a story by Hawthorn's Jarman Impey, who described himself as a proud Yorta Yorta man. If you look to the bottom right of the map, you can see he's one of six players from that area.
Meanwhile, Buddy Franklin – who is perhaps the AFL's highest profile Indigenous star – is one of a six-pack of players with a Wajuk cultural background. Franklin has Indigenous heritage on his mother's side and grew up in a town called Dowerin, a couple of hours north-east of Perth.
You can see the map in greater detail here.
'RUN HARD AND LISTEN'
Every club has one (or has several) and every fan loves them. Like the people who paint the lines and staff the gates, they don't make headlines. But you couldn't have professional sport without them.
We're talking about the journeymen. The players who will never be superstars, but who – if they play it right – carve out long, successful, largely anonymous careers.
One such man is Corey Thompson of the NRL's Wests Tigers, and Exclusive Insight has a fantastic story by the man himself this week.
One of the genuine insights in this terrific heart-on-sleeve story is that Tigers coach Ivan Cleary has a pretty simple game plan. As Thompson puts it, it's 'basically run hard and listen to the halves'.
You can read his story in full here.
man city's wee problem
Public service announcement: Never, EVER go anywhere near the showers at Manchester City.
The reason we say this is because… ugh, we can't even say it. Just watch this clip from Unscriptd.
(Or don't, if the thought of grown men peeing in team showers grosses you out.)
What about the team shower, @kylewalker2? Do you wee there too? Remember you're on a lie detector… ??#DontSweatIt @RightGuardUK #ad pic.twitter.com/SvkHdGDllS

— Unscriptd (@Unscriptd) May 29, 2018
serena gets catty
A Serena Williams tweet this week should give heart to all mums who've experienced complications during and/or after childbirth.
Williams is competing in this week's French Open in an outfit dubbed the "catsuit". The special skintight kit is designed to protect against blood clots. It also symbolises the struggle of the 23-time singles Slam winner, who has returned to the tennis big-time nine months after giving birth to baby Olympia.
'It feels like this suit represents all the women that have been through a lot mentally, physically, with their body to come back and have confidence and to believe in themselves,' Williams said after her first round win.
Catsuit anyone? For all the moms out there who had a tough recovery from pregnancy—here you go. If I can do it, so can you. Love you all!! pic.twitter.com/xXb3BKDGNF

— Serena Williams (@serenawilliams) May 29, 2018
Williams first shared with the world her struggles during and immediately after birth in an emotional first-person story written for CNN. You can read that here. It includes details of how she almost died during childbirth, then spent six weeks bedridden afterwards.
THIS week in lebron is awesome…
A man rides a bus. A man gets off the bus holding a drink and listening to music. A man walks into a building and prepares for his day at work.
None of this is remarkable on paper, but then, the man of whom we speak is LeBron James and even his mundane daily movements are strangely compelling.
.@KingJames advances to the #NBAFinals for the 8th time in a row. #StriveForGreatness pic.twitter.com/nIy4pnuL7E

— UNINTERRUPTED (@uninterrupted) May 28, 2018
Eight NBA Finals series in a row. Oh, get out of here. Thanks, Uninterrupted, for the cool insight.
A RAW ROAR!
If you love raw sportspeople saying raw things in the most raw possible way, then we sure hope you didn't miss our story by MMA fighter Tai Tuivasa this week.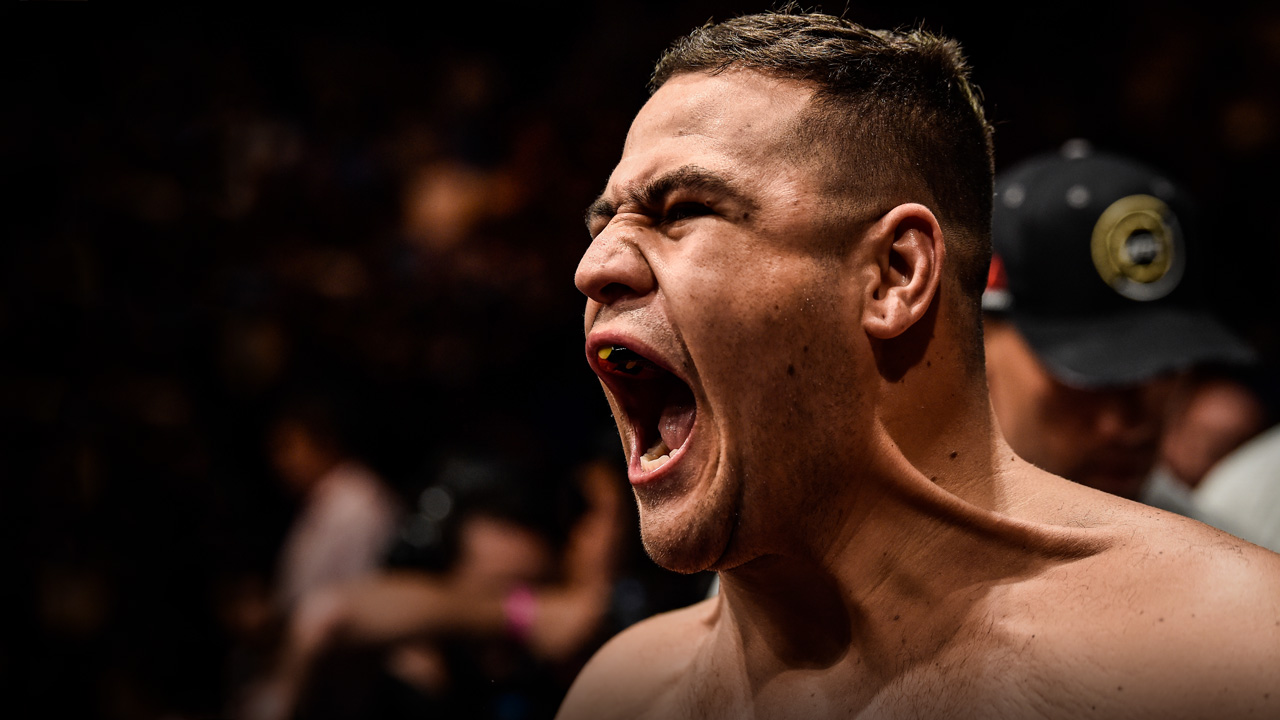 Tuivasa delivers more than his fair share of F words in this story, so maybe don't read it out loud at work. It's pretty… uh… raw.
SAY RAW AGAIN, I DARE YOU!
OK. Raw.
More about: Buddy Franklin | Indigenous Australians | Indy 500 | Ivan Cleary | Manchester City | NBA | Wests Tigers