Best of athlete storytelling worldwide
Thank you for your love
There are things bigger than sport, of course, and health – mental and physical – falls into that category. That's why Majak Daw's open letter leads the list of our favourite athlete-driven stories from around the world.
Also, an NFL megastar offers an insight into what drives him. Religion of Sports' video with Tom Brady shows he doesn't mess with the small stuff, as you might have guessed.
There's also a Supercar driver explaining the ultimate sin, a tennis player telling the tale of a kneecap gone astray, an F1 driver who can't play cricket and a pugilist with the most delicate of fingers.
These are among the top stories this week about elite sportspeople, as told by elite sportspeople, from the best athlete platforms around the world.
Just like you get on AthletesVoice every day.
best news of All
It's short but incredibly powerful and heartwarming. In just seven sentences, Majak Daw said everything we could have hoped to hear about where he's at a month or so after he was rescued at the base of Melbourne's Bolt Bridge.
The incident was a shock and shone a light on not only the depth of the mental health issue across society, but among sportspeople.
Like, no doubt, the entire AFL and wider sporting communities, AthletesVoice was thrilled to read Majak's open letter, posted on the North Melbourne website this week, in which he said he was "making huge strides" with his physical and mental recovery and felt "blessed with a second chance at life".
He said he hoped to be back playing for the club soon. We can't wait. Read the letter here.
Changing Teams, not friends
Ah, the old Ford-Holden rivalry strikes again. And, this time Supercar driver Mark Winterbottom was caught in the middle. 
One of the world's nicest guys explains why he was peeved about some of misinformation being bandied around when his 13-year stint with Ford's Tickford Racing came to an end late last year.
This piece at Exclusive Insight is Mark's way of thanking his former colleagues and declaring his desire to start afresh in the next part of his career. 
Uncharted territory
While we're on NFL, you might have heard of this guy. He looks pretty good for an old fella, too.
Religion of Sport's latest episode of Why Sports Matter features the iconic Tom Brady revealing why he feels compelled to put his body and soul through the rigours of another five seasons in the game.
Just for reference, Brady is now 41, and playing in his 19th season. 
"I would love to play 5 more years."

Tom Brady talks about his future in the @nfl in the latest episode of #WhySportsMatter.

Listen here: https://t.co/ZNMnNaMHZ7 pic.twitter.com/eH7oDYfjvY

— Religion of Sports (@religionofsport) January 10, 2019
Picking Pacquiao 
Manny Pacquiao has left many an opponent sore and sorry. Next in line could be Adrien Broner, who takes on the Filipino boxer/Senator in a WBA welterweight title bout in Vegas this weekend.
But first, a song – and proof that the hands which have caused so much damage also have an artistic quality, according to this video by Uninterrupted. You're perfectly in tune, Manny. Playing great.
The gentler side of @mannypacquiao ??? #MoreThanAnAthlete pic.twitter.com/L8AKEJqvbY

— UNINTERRUPTED (@uninterrupted) January 7, 2019
Googoo For tennis's Gaga
Make sure you're sitting down for this one and preferably haven't just had a big meal.
Bethanie Mattek-Sands is known as the Lady Gaga of tennis for her eccentric outfits and colourful nature. She even had one of Lady's fashion designers produce a tennis ball dress for her to wear to the Wimbledon player party.
Her brutal injury at the home of tennis, followed by her determined comeback, revealed another side to Mattek-Sands. In this piece with AthletesVoice, the American Olympic mixed doubles champion goes into, at times gory, detail about what it feels like when your kneecap ends up in your quad muscle.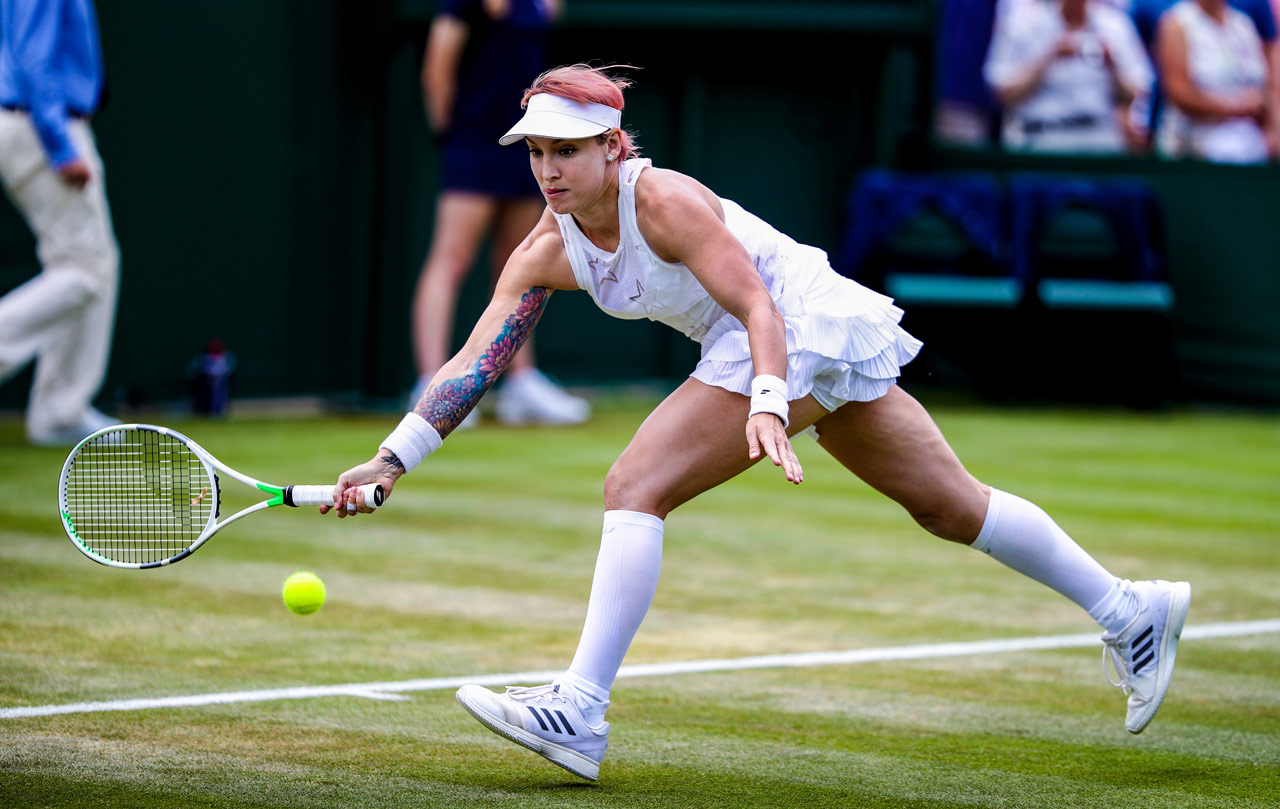 Ricciardo Ponting?
It's a headline writer's dream. A pun-maker's bread and butter. A backyard cricketer's mother lode. Yes, Marcus Stoinis, you're right, Daniel Ricciardo can drive a car but not a cricket ball. 
This little Insta-gem from the cricketer went viral last week – and probably gave the heavies at the Aussie motor racing ace's Renault F1 Team a little heart skip.
glory To our tEAm
"It's a passion, indispensable love… It's like your own child. You come to the match, you feed it, you nurture it", one fan explains.
Another, says: "Bursaspor is a mortar for this city because Bursa is an emigrant town, there are people here from everywhere. And the club glues everyone together around it."
Another beautiful piece from Dugout's 'A Football City' video series, this time on Turkish club Bursa – which, incidentally, has the world's coolest stadium.
Check out the first episode of Bursa – A Football City here: https://t.co/nAlllzWWZU
???

In this episode, we explore what it means to be a @BursasporSK fan and how their love and support helped the club to their maiden league title in 2009-2010. pic.twitter.com/VEdxNkhu7X

— Dugout (@Dugout) November 16, 2018
More about: Australian Open | FIFA Women's World Cup | Formula 1 | Mental health | North Melbourne | Wimbledon | Women's Sport