Best of athlete storytelling worldwide
Going out drinking and smoking
Western Sydney Wanderers coach Markus Babbel's arrival at Liverpool is one story. His departure is another all together.
While at The Reds, Babbel came down with a condition that affected his nervous system. In the aftermath, he changed his approach to life. 
"It was a problem for Liverpool. They saw me, a top professional who had played 60 games from 63 games, going out drinking and smoking. … for me it was clear: if I want to come back to 100 per cent professional football, then I have to leave the country." 
Babbel's story on The Coaches' Voice, leads this week's edition of PV Clips.
Also on the list is the GWS Giants' latest excellent example of bringing fans close to the emotion of a player learning their debut is imminent. 
There are stories of flying NBA players at Uninterrupted and an Olympic skier who lifts the lid on one of the less glamorous aspects of her nomadic lifestyle.
Otro has a Man United player who's dad got it right and Exclusive Insight offers a piece by Matt Srama, the Gold Coast Titans player who was forced into early retirement. 
These are our favourite stories this week about elite sportspeople, as told by elite sportspeople, from our favourite athlete platforms around the world.
Just like you get on AthletesVoice everyday.
Babbel On
Markus Babbel's four-year stint at Liverpool had it all. The big German defender said England was the only place he'd play outside his home country and it turned out to be the experience of a lifetime.
In this insightful piece for The Coaches' Voice, the Western Sydney Wanderers mentor reveals the machinations of his chat with Gerard Houllier, which led to his signing with The Reds. Babbel was thrilled, only to discover that English football wasn't all he'd thought it was.
"The biggest problem in English football at that time was this: they were not 100 percent professional," he writes. "On the pitch, they gave everything. Outside the pitch, they loved a drink as well."
Read the full piece here.
⚡️ "Playing at a club like Bayern Munich teaches you a mindset: you have to win.

"You're 10 or 11 years old, you finish second and the youth co-ordinator is telling you that it's not good enough."https://t.co/vrM9xy3rcS

— The Coaches' Voice (@CoachesVoice) February 19, 2019
Viral Mackrill
There's your first day of school. Getting your driver's licence. Perhaps your first kiss. For an elite athlete, add in the day you learned you were making your debut to the list of major milestones in life.
Some AFL clubs have taken the opportunity to share that intimate moment with fans, who have genuinely appreciated being invited into the sanctum.
The AFLW has provided a healthy supply for clubs so inclined and it's fair to say the GWS Giants nailed it with this one.
The Tait Mackrill debut announcement had all the elements. It was brilliantly staged and Mackrill's reaction was precious. But, what really topped off the viral post was the phone call she was shown making to her parents, who come across as salt-of-the-earth country folks.
Mum's tears are like a yawn – totally contagious.
People told Tait Mackrill she'd never make it. Tait continued to chase her AFLW dream.

Today her dream came true. #NeverSurrender pic.twitter.com/feIKPPofBG

— GWS GIANTS (@GWSGIANTS) February 14, 2019
You're bathing in it
Ah, the glamour. Surely it doesn't get better than travelling the world, staying in great hotels, competing at the most beautiful venues – and doing your laundry in the bathtub. 
Mikaela Shiffrin is a multiple World and Olympic champion skier. But, in this video at Uninterrupted, she shows that there are few shortcuts for elite athletes when it comes to menial chores.
How do you do laundry while on the road for six months straight? ?

Please allow Olympic gold medalist @MikaelaShiffrin to demonstrate. ?⛷‌‌ #PeopleDontThinkIStillDoThis pic.twitter.com/Ll6gRi0K5E

— UNINTERRUPTED (@uninterrupted) February 20, 2019
That's a free!
Hamidou Diallo's dunk over Shaq at the 2019 Slam Dunk Contest was lit. But the O.K. City Thunder rookie's leap had a precedent.
In this conversation at Uninterrupted, Nate Robinson – whose height is just 175 centimetres – recalls the day he used Dwight Howard as a prop to stun dunk-lovers everywhere.
Now, call us cynical, but we have little doubt that any fair-minded Aussie Rules ump would have called a free for in-the-back. Judge for yourself here. And here.
Before Diallo dunked over Shaq, @nate_robinson took flight over Dwight.

Nate tells the story about how the "Krypto-Nate" dunk came together on HALFTIME is @UNINTERRUPTED, presented by @CrownRoyal. #ThatDeservesACrown pic.twitter.com/o8gx6sgaQx

— UNINTERRUPTED (@uninterrupted) February 18, 2019
Roger, that
Having a superstar for a father can be a blessing or a curse. In Romelu Lukaku's case, it's the former.
In this snippet of a piece on Otro, the Manchester United and Belgium striker explains that Roger Lukaku got the balance spot on.
"… having your dad as a pro … sometimes he can be too hard on you, or else he can find the right balances to give you the right positive coaching to make sure you get there. That's what I had."
With @RomeluLukaku9 overcoming the pressures of following in his father's footsteps, he had some wise words for the game's younger generation. Watch the full episode, only on https://t.co/NmeiKUWafP #OurOtherClub pic.twitter.com/3QAknA3RRJ

— OTRO (@OTRO) February 18, 2019
Rushed retirement
It's better to have loved and lost than to have never loved at all. Not really a sporting quote, but it's analogous to the view Matt Srama has of his forced retirement from rugby league.
The former Gold Coast hooker had just marked his 26th birthday when he announced that an ACL tear – on top of previous hip, shoulder, ankle and groin injuries – meant the end of his six-year stint in the NRL.
In this piece at Exclusive Insight, Srama details his gratitude for what he had, rather than sadness for what could have been.
He also discusses the challenges he faced transitioning out of the game and how in his new role, with the Titans Elite Development System, he encourages young players to appreciate their opportunity.
"No one really cares who you are once footy's finished."@matty_srama shares how mindfulness gave him hope after a serious knee injury cut the former @GCTitans hooker's career short.#exclusiveinsighthttps://t.co/txeMdxdUT5 pic.twitter.com/QlnMrvgVXc

— exclusive insight (@exinsight) February 19, 2019
LOSING DAD
Jason Gillespie's father was helping his son move house in England. Suddenly, he was gone.
When Jason found him, he was collapsed in the gutter, having a heart attack.
In this remarkable story at AthletesVoice, the former Australian Test fast bowler recounts how his dad passed away in his arms and how it impacted his view of life and cricket.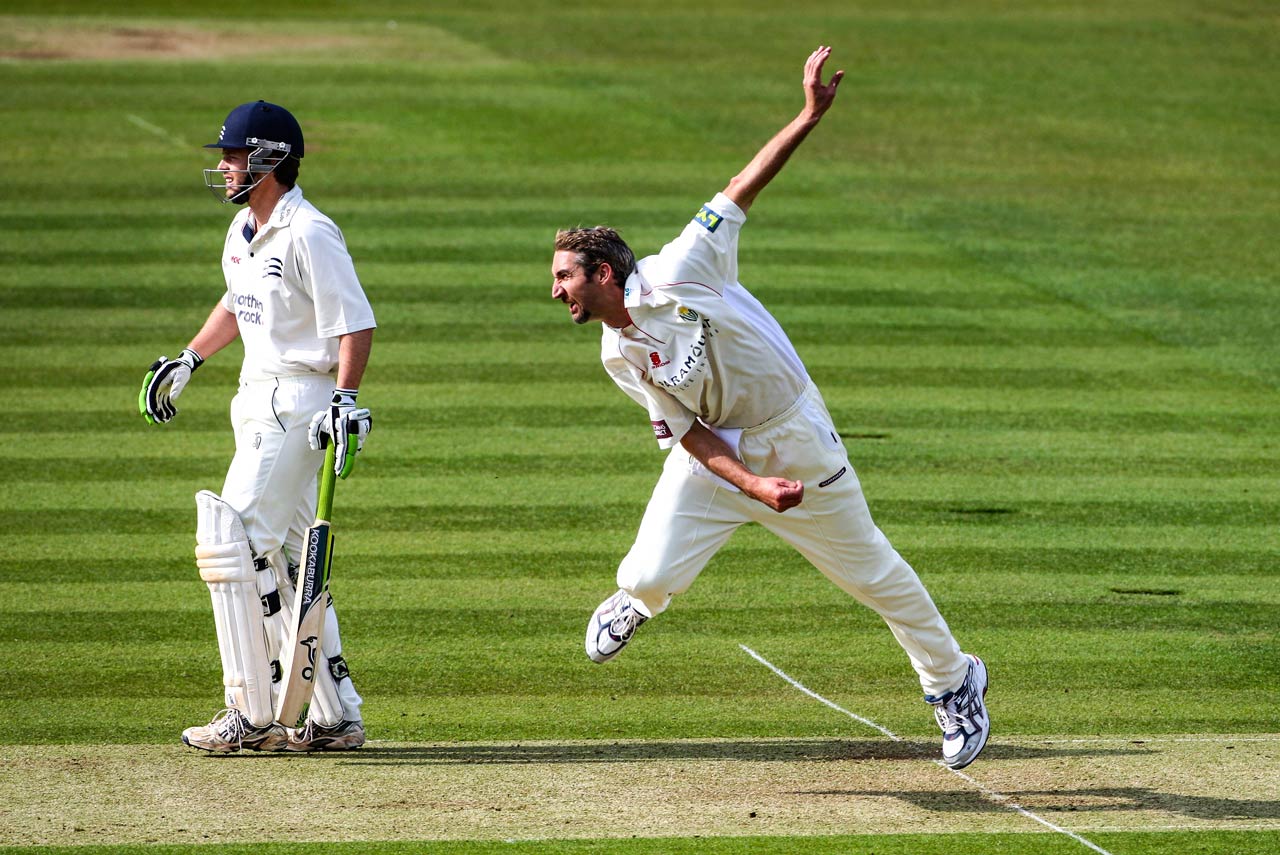 More about: Boxing World Champion | Gold Coast Titans | GWS Giants | Manchester United | NBA | Premier League | Western Sydney Wanderers | Women's Sport