Best of athlete storytelling worldwide
An image for our times
So much is wrong in the world these days. So much injustice, intolerance and fear. We have to remind ourselves to be optimistic about all that's good.
The much-discussed Tayla Harris photo is a case in point. Some of the comments it drew reflect the ingrained sexism women athletes – and women, in general – often face.
This week's PV Clips leads with Katie Brennan's first-person piece in The Age newspaper, in which the Western Bulldogs co-captain succinctly expresses the beliefs of many about the affair, and what she thought to herself as she watched Harris's clinical kick sail through for a goal.
Also in this week's selection is an interesting piece at Exclusive Insight by an American Aussie Rules player hoping to break into the AFLW.
Uninterrupted features Serena Williams talking a bit about what she does with her money, as well as an NBA player revealing his very deep relationship with PlayStation. Brett Deledio writes for the AFL Players' Association about his former teammate Jack Riewoldt, and AthletesVoice begins its fascinating Origins series, looking at the heritage of boxer Bilal Akkawy and rugby league player Corey Harawira-Naera.
These are our favourite stories this week about elite sportspeople, as told by elite sportspeople, from our favourite athlete platforms around the world.
Just like you get on AthletesVoice everyday.
picture OF STRENGTH
The mantra that sport reflects society, good and bad, was laid bare after 7AFL published the photo of Tayla Harris.
In this piece at The Age, Katie Brennan explains her first-hand experience of seeing the goal in real-time and, later, seeing the comments that kickstarted the discussion.
"I remember being out on the field on Sunday when this 45-metre drop punt sailed through at post height. Like many, I was in awe," Brennan writes.
"'Bloody great goal, Tay,' I said under my breath, as she stretched the Blues' lead against my Bulldogs out further."
Later, she adds: "There are still so many keyboard warriors who love to cross the line and comment on the women's game, and our ability to play it.
"Usually they're from men who haven't achieved anything remotely close to what women like Tayla have. I can't quite comprehend why anyone would say such vulgar things."
.@BulldogsW star Katie Brennan writes: "We will stand by Tayla. We need our male allies to do so too. To not walk past these conversations and continue to generate change for a better future." https://t.co/l8uFOK4lLX

— Real Footy (AFL) (@agerealfooty) March 20, 2019
AMERICAN KICKING ON
Sara Edwards Rohner. Nope, we haven't heard of her, either. But, after reading her story at Exclusive Insight, it seems there's a pretty good chance we'll all know about her soon.
Rohner's incredible journey began in soccer, migrated over to rugby and, finally, Australian Rules football – all in the US.
Whether she has the skill to make it in AFLW when she comes to Australia for trials in May remains to be seen. But, there's no doubt she has the determination. Read Rohner's unusual story here.
INVESTING SERENA-STYLE
The Kneading Dough series on Uninterrupted highlights a side of tennis megastar Serena Williams perhaps only a handful of people worldwide know about.
In this intimate podcast, Williams discusses her philosophy and ideas around investing her moolah. She admits she's made some mistakes, but the main thing is to learn about the companies she links with and understand whether they are worth a piece of her winnings.
"In order to be seen as a serious business person, a serious investor, whatever you want to call it, you have to kind of really know what you're doing. So I really wanted more than anything to learn about what to do, investments to make.
"I made some mistakes, made some non-mistakes, so I felt like that was really important for me as well."
"95% of my investments are silent….I invest in a lot of stuff, but I don't like to talk about it."

Where else can you hear @SerenaWilliams discuss her strategic approach to investing? New podcast out now: https://t.co/hTCuS4b3Ge @chase | #KneadingDough pic.twitter.com/rNJe2POlwC

— UNINTERRUPTED (@uninterrupted) March 20, 2019
THE PLAYSTATION TRAVELLER
The nomadic life of an NBA basketballer leaves a lot of time to be filled, whether it's on planes, in buses or in hotel rooms. Each to their own, but for De'Aaron Fox of the Sacramento Kings, there is only one way to make time count.
"My PS4 is hooked up in the room right now," Fox says in this chat on Uninterrupted.
"At home I play on a monitor … once you're an actual gamer, they all play on monitors. It's just that it looks so good. Guys would rather the quality than how big it is. I got so used to playing on a monitor at home, I have a monitor that I travel with."
.@swipathefox takes Road Trippin' to a new level with the PS4 in the Louis bag. ??@RoadTrippinPod
Listen ?: https://t.co/mLz3GIcEp8
Watch ?: https://t.co/CPwYtFoPoc pic.twitter.com/hDeKSesrt9

— UNINTERRUPTED (@uninterrupted) March 20, 2019
AN EX-TEAMMATE'S VIEW
First-person tributes can be sugary as fairy floss, but this one by Brett Deledio about Jack Riewoldt is definitely a worthwhile read.
Deledio's piece, titled 'Jack the Larrikin' and published at AFL Players' Association to mark Riewoldt's 250th career game in Round 1, gives a respectful but realistic insight into the evolution and personality of one of the game's most talented and competitive players.
"Jack's a larrikin and the big key forward in him loves the limelight with a fair bit of carry-on if I'm being blunt," Deledio writes.
"He just wants to be out there competing and to win at all costs. We've had plenty of broken table tennis bats at the club. I've even seen him throw the odd golf club on the course because he's just so competitive.
"Jack really started to mature around 2013 and began to understand that the more help you got, the better player you could become."
"I love blokes that back themselves with their confidence and have trust in their game — Jack has that in spades."https://t.co/d4fcHe9XDT@BrettDeledio07 pens a column on his former @Richmond_FC teammate and friend, @JackRiewoldt08, ahead of his 250th @AFL game. pic.twitter.com/FpTqq8QwNO

— AFL Players (@AFLPlayers) March 21, 2019
Where we're from
AthletesVoice was first to bring you Ink, a captivating video series about the stories behind athletes' tattoos. In our new series, Origins, we provide a platform for athletes to share stories about their heritage and upbringing.
The first editions are with boxer Bilal Akkawy, who has a Lebanese background, and rugby league player Corey Harawira-Naera, from New Zealand. Each has a fascinating tale to tell. Take a look.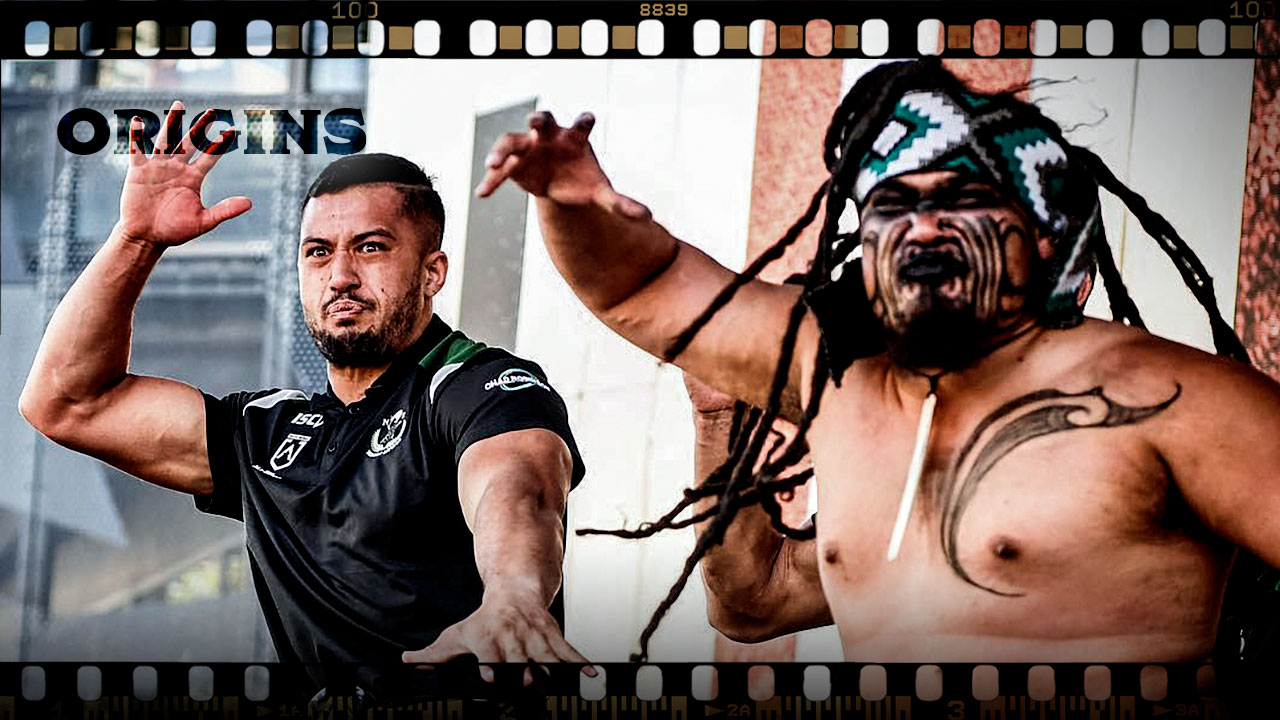 More about: Canterbury Bulldogs | Carlton | GWS Giants | NBA | Tayla Harris | Western Bulldogs