Best of athlete storytelling worldwide
Giving Jacob his best life
Renae and Joe Ingles say there was "a feeling in our gut. Something wasn't right".
Their son Jacob wasn't developing at the same rate as his twin sister Milla and it was time to seek specialist advice. 
The Australian sporting power couple's open letter, at Exclusive Insight, about the diagnosis they received regarding Jacob's condition leads this edition of PV Clips.
Another open letter features in our selection, this time on the murky and confusing dismissal of Matildas coach Alen Stajcic, released by the man himself before his press conference last week.
There's a beautiful documentary at Religion of Sports about an Icelandic football prodigy, whose career hit an unexpected roadblock, a lovely interview on Dugout with French World Cup winner Thierry Henry about joining Arsenal all those years ago and a useful insight on AFLPA into why a player starting an AFL career should also think about it ending.
There's plenty more, including Leo Messi being Leo Messi, Eric Cantona being Eric Cantona and Glenn Maxwell being… well, you get the drift.
These are our favourite stories this week about elite sportspeople, as told by elite sportspeople, from our favourite athlete platforms around the world.
Just like you get on AthletesVoice everyday.
Stronger together
Jacob and his twin sister Milla were, are and will always be the best thing in the lives of Renae and Joe Ingles. But, in their detailed open letter on Exclusive Insight, the Melbourne Vixens netballer and Utah Jazz basketballer share their acceptance that the path forward will be different to what they expected.
"We knew before it even came out of her mouth," they write of the day the specialist said Jacob had autism spectrum disorder.
"Maybe it was the way she tilted her head, maybe it was the way she clasped her hands. Don't know. But it was at that moment we were left feeling empty."
The letter is a call to parents in similar situations to not feel alone in their grief, determination and, perhaps, feelings of guilt. And it's a thank you to the sporting organisations Renae and Joe represent for their support.
In an open letter to @NBA_AU
and @SuperNetball fans everywhere, @Joeingles7 and @RenaeIngles share with the world their son Jacob's diagnosis with autism and where to from here for their family.#exclusiveinsight #BiggerThanTheStoryhttps://t.co/6WOdPXihUv pic.twitter.com/A7EgVhgwnQ

— exclusive insight (@exinsight) February 13, 2019
A Career STifled
Ingolfur Sigurdsson had sweaty palms. His muscles were stiff. He was dizzy.
This beautifully-crafted story centres on a prodigiously gifted footballer, who was on track to become one of Iceland's greatest players at a time when the nation was enjoying a golden generation, only for an anxiety disorder to block his way.
'Ingo the Brave', at Religion of Sports' YouTube channel, details Iceland's incredible transformation from footballing laughing stock, set against Sigurdsson's fascinating personal story.
While Iceland – with its passionate fans and their bone-rattling 'Viking Clap' – qualified for Euro 2016 and the World Cup in 2018, Sigurdsson was reflecting on what might have been.
"I was there for one week," he says of a trial as a teenager at Arsenal.
"But then, something inside me started to change. It was like a small light deep within. And I felt it immediately."
STAJCIC REsponds
The Alen Stajcic debacle is inching closer to clarity but the sacked Matildas coach made it abundantly clear he has no idea why he was punted, in this open letter, released shortly before he fronted media this week.
"I wish to make it abundantly clear that during my time as Matildas Head Coach, over nearly five years, I was not made aware, by FFA's Chief Executive Officer, David Gallop, of the existence of, or the occurrence of, any serious issues of concern within the Matildas set-up," Stajcic wrote.
"In fact, up until the day before the FFA terminated my employment I have only ever received praise from Mr Gallop both publicly and privately.
"I still do not know the reason(s) why my employment was terminated, aside from Mr Gallop telling me that the Matildas had a 'poor culture' and I, as Head Coach, was responsible."
Over to you, FFA. Anyone home?
The Day HENRY Arrived
Thierry Henry's amazing time at Arsenal was seeded when he approached Arsene Wenger on a flight to Paris and said he wanted to join the Gunners.
From that point, the French World Cup winner set about proving himself to his new teammates.
"Even though I arrived here as a world champion, I was nobody," he says, in this lovely interview from Arsenal Media, published through Dugout.
? On This Day: In 2012, Thierry Henry scored his final goal in an @Arsenal shirt ?⚪️

Hear more from the Gunners legend about signing for the club ➡️ https://t.co/evhaZ379dj pic.twitter.com/gJeBQO4PNB

— Dugout (@Dugout) February 11, 2019
EXIT, STAGE LEFT
The AFL Players' Association delivers again with a really interesting case study of a player exiting the game.
This piece, by Jimmy Toumpas – who played 37 games for Port Adelaide and Melbourne – is a straight-up honest account by a player who admits the AFL system was more challenging than he anticipated.
Toumpas then gives an insight into how he prepared for and then set about the next part of his life. Read the story here.
"If you put your best foot forward and attack everything you do in a positive manner, things can work in your favour."https://t.co/TXcCt1pt11

As he transitions out of the game, @JToumpas has some advice for his peers who are beginning their @AFL journey.

— AFL Players (@AFLPlayers) February 6, 2019
KISS OF DEATH
With one uncomfortably long moment of man-love, it appeared Peter Handscomb quashed any hope Glenn Maxwell had of leaving the Allan Border Medal ceremony with a gong. But Maxi's assumption was wrong!
Either way, we quite like this little up-close-and-personal view of the awards prelude by the eventual Male T20 Player of the Year.
Oh, and a very special shout-out to AthletesVoice founding contributor, Pat Cummins, who claimed the biggest individual prize in the men's game, and recent contributor Alyssa Healy, who won the women's.
MESSI DOES PEPSI
No words are necessary. Just a quick bit of direction, a slight balancing act and a ridiculously talented footballer doing something that looks simple, but would cause any mere mortal a world of frustration and, likely, embarrassment.
It's Leo Messi, as captured by Religion of Sports, balancing a soft drink bottle on a football, taking a step or two back, potting the ball through a hoop, getting the drink bottle to do a somersault and landing truly.
We couldn't leave this little gem out of our list.
Leo Messi's skill is beyond words ? pic.twitter.com/4AImKX7g5s

— Religion of Sports (@religionofsport) February 8, 2019
AROUND THE WALL
Still on the football theme, great to see Eric 'The King' Cantona back in action and telling it like it is.
The former France striker, most famous for his intense years at Manchester United, is shown in this teaser on Otro, having a little nudge at another fairly polarising figure.
Cantona wonders if some of the supply of footballers from South America to the US could be blocked – perhaps by a wall? – by President Trump.
Eric Cantona pulls no punches on The Modern Game, exclusively on OTRO: https://t.co/NmeiKUWafP #OurOtherClub pic.twitter.com/Xpj6y1jN2a

— OTRO (@OTRO) February 11, 2019
Hire's Hardships
Greg Hire has alluded to his troubled background at times during his 10-year career. In this powerful story with AthletesVoice, the Perth Wildcats' three-time NBL champion lays it all out.
Just days after announcing his retirement, Hire writes openly and deeply about his youth around domestic violence, drugs and depression.
He discusses how a school teacher changed his life and how a child's suicide compelled him to act on the unacceptable circumstances faced by many Indigenous people. This is a must-read.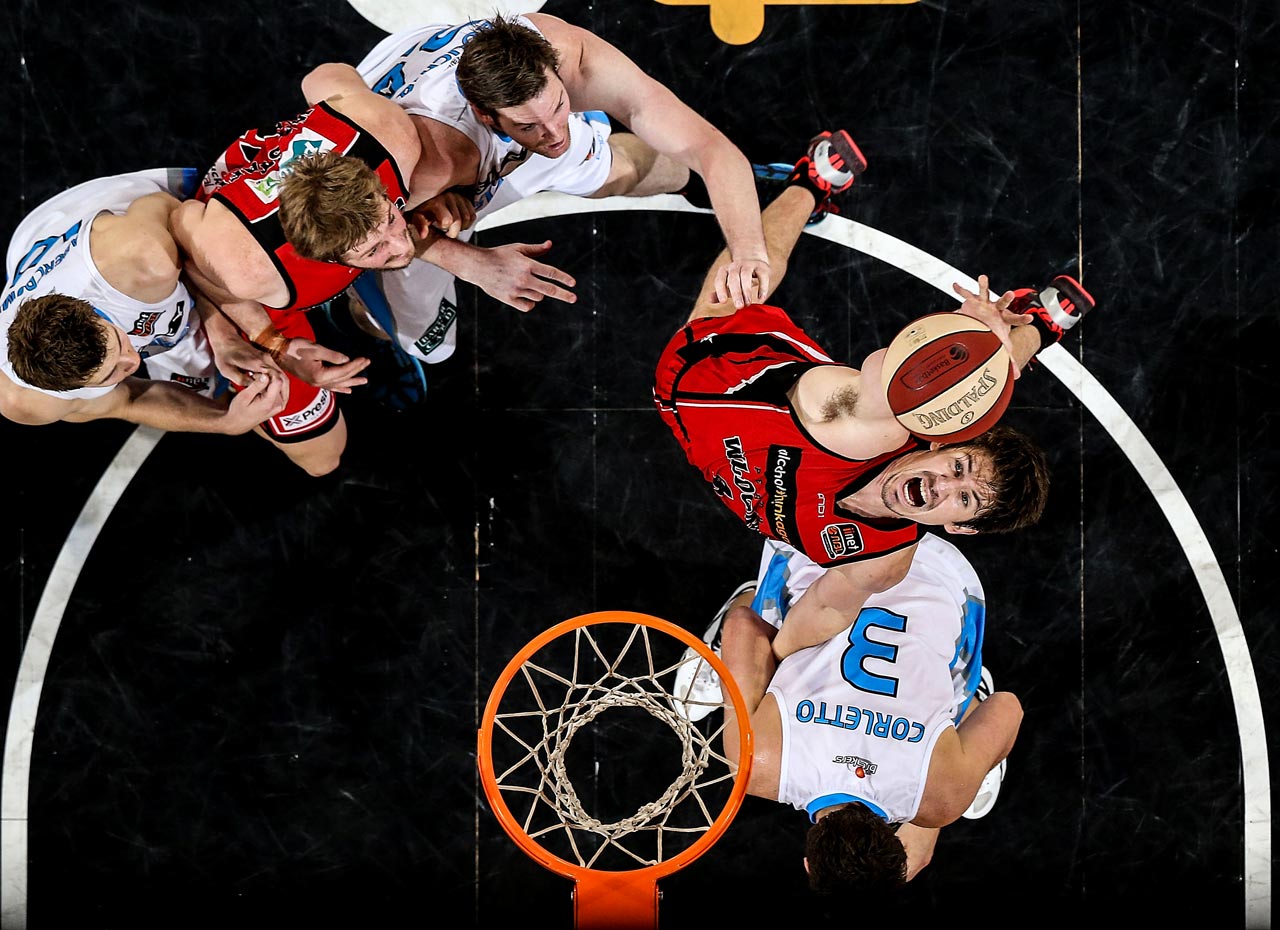 More about: Alen Stajcic | Alyssa Healy | Arsenal | Australian cricket team | FIFA World Cup | Joe Ingles | Lionel Messi | Manchester United | Matildas | Melbourne Demons | Melbourne Vixens | NBA | NBL | Pat Cummins | Perth Wildcats | Port Adelaide | Renae Ingles | T20 | Utah Jazz