Best of athlete storytelling worldwide
The game's highest IQ
Wayde Egan has big plans for season 2019 at the Penrith Panthers. If those plans come off, a direct link will be drawn to retired 240-game Panthers captain Peter Wallace.
Egan describes at Exclusive Insight the intense work he's been doing at pre-season training with Wallace, who earned four NSW caps in a career built on smarts and toughness.
"I have yet to come across another player who has a higher IQ for the game of rugby league than Pete," Egan says.
Also this week, ex-Manchester United striker Zlatan Ibrahimovic tells Manchester United why he was so loved at Manchester United.
The AFL Players Association features a first-person account from the recent Indigenous All Stars Summit, there's an epic doco at Religion of Sports about the world's most insane – and dangerous – motorcycle race, and David Klemmer puts his foot in it at the Newcastle Knights.
These are our favourite stories this week about elite sportspeople, as told by elite sportspeople, from our favourite athlete platforms around the world.
Just like you get on AthletesVoice everyday.
LIKE A SPONGE
This is one of the better insights you'll find into an NRL team's coaching staff.
Wayde Egan is set on being a starter for Penrith this season and details what he's been learning from coach Ivan Cleary, assistant Cameron Ciraldo and, above all, Peter Wallace.
"Although he started his career at half-back, Pete became one of the best hookers in the game at his peak, and he knows better than anyone what is required to make it in the NRL," Egan writes in this piece at Exclusive Insight.
"When I heard he was staying on as an assistant coach, I couldn't have had a bigger smile on my face."
Egan says he's been a sponge, listening to Wallace's lessons about seeing the game a play ahead, being resilient and problem-solving.
"Pete has been teaching me not the will to win," he writes, "but rather how to win."
Well worth a read as the NRL season creeps closer.
Wayde Egan has always had to fight for respect. It really is nothing new for him. But with Ivan Cleary coming to the @PenrithPanthers, Wayde plans to make his mark.#nrl #penrithpanthers #rugbyleaguehttps://t.co/czQJ7OH3cr pic.twitter.com/gxP2PgMaum

— exclusive insight (@exinsight) February 25, 2019
LIKE I SAID I WOULD
Zlatan Ibrahimovic was never one to be short of self-belief. And this column is as brutally honest as his style of football.
The Swedish striker, writing for the Manchester United website, outlines his love of pressure and expectation, his relentless confidence in what he would bring to English football and, perhaps not surprisingly, his need to be hated.
"I like those things because they trigger me. They give me adrenaline. After three months, all of them were eating their own words. I needed new haters because all the old ones became my new fans!"
This is @Ibra_official.
This is UTD Unscripted.
This is 'Manchester United and Me'. #MUFC

— Manchester United (@ManUtd) February 20, 2019
TO THE SUMMIT
It's probably fair to say the AFL leads the pack in initiatives and programs to boost Indigenous participation and respect for Indigenous culture.
The latest example is the AFL and AFL Players' Association Indigenous All Stars Summit, where current and some former players assembled to take part in a range of activities, including native meals, a meeting with a family from Arnhem Land who performed traditional songs and dances and a sneak peek at the upcoming Adam Goodes documentary.
Melbourne Demons player Jay Kennedy-Harris kept track of the events in this interesting piece published by the AFLPA.
From making a boomerang to sampling wombat, @melbournefc's @kennedyharrisj reflects on his experience at this year's #AFLAllStarsSummit in Adelaide. https://t.co/f7Cqph9wyk

— AFL Players (@AFLPlayers) February 21, 2019
DEATH DEFYING
Religion of Sports has given a worthy extra push to their awesome documentary about the "best motorcycle race in the world".
The Space Between explains the background to the Isle of Man TT, which has been staged on the small British island since 1907.
Competitors burn around the island at speeds up to 300 kilometres an hour, weaving between house exteriors, lamp posts and around corners without barriers. More than 250 fatalities have been recorded in the race's history.
"This is the world's best event, it really is," says racer Dominic Herbertson. "You know, it's 37 miles of pure pornography on a motorcycle."
OLD MATE WALSHY
David Klemmer had an embarrassing moment shortly after he arrived at Newcastle to join the Knights. And it's unlikely he'll live it down in a hurry.
The former Canterbury enforcer was thrilled to meet former Knights and Panthers half Luke Walsh, who made Klemmer feel at home with a warm introduction.
Walshy just nodded and smiled. After the pair passed by a few more times, he asked: 'Mate, why do you keep calling me Walshy?', Klemmer writes in his piece at AthletesVoice.
"'Because you're Luke Walsh. Knights, Panthers, St Helens and Catalans … one of the greats!' I said.
"'Klem, my name is Scott Dureau.'
"That would be Scott Dureau, the ex-Newcastle halfback who now works as the Knights' Junior Development man and helps out with our first-grade halves. I've never been so embarrassed in my life."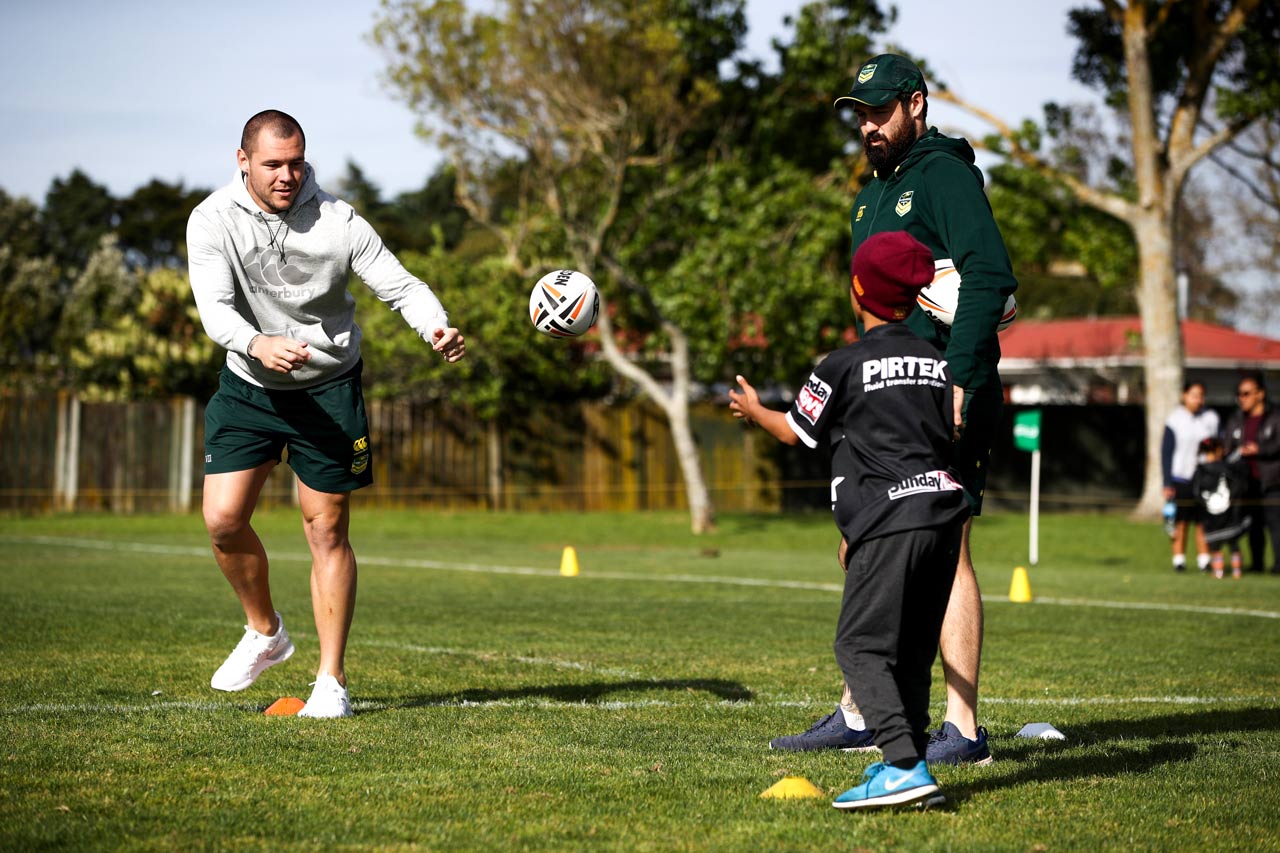 More about: Indigenous Australians | Manchester United | Melbourne Demons | Newcastle Knights | Penrith Panthers