Best of athlete storytelling worldwide
The fight of my career
NSW Swifts mainstay Abbey McCulloch is not one to back away from a battle. She's been managing a knee injury for years, while going full throttle in the Swifts' mid-court.
Unfortunately, it seems the 29-year-old can't sidestep this latest flare-up, which has put her out of the upcoming Super Netball season and left her long-term future up in the air.
'It's hard to accept that, due to my knee, I could a miss a year of netball. Maybe even more. We don't know yet,' McCulloch writes at Exclusive Insight. 
McCulloch's brave insight leads this edition of PV Clips.
Also making the cut this week, a former Essendon teammate of Brendon Goddard's writes for the AFL Players' Association about why Goddard is a worthy recipient of the Madden Medal, Aussie cricket captain Meg Lanning reveals her prized batting tips at Direct Hit and young Souths player Bayley Sironen writes about his interesting family history and how he plans to make his own way. 
Also, NBA star Andre Drummond gives a different perspective on player trades at Uninterrupted and an 88-year-old former nun explains at Religion of Sports why she's a sucker for for triathlons.
These are our favourite stories this week about elite sportspeople, as told by elite sportspeople, from our favourite athlete platforms around the world.
Just like you get on AthletesVoice everyday.
Hard to accept
A courageous piece by Abbey McCulloch at Exclusive Insight, detailing the precarious position in which she finds herself.
The NSW Swifts midcourter has been managing a knee problem for seven years. But, finally, in the lead-up to the 2019 season, she received medical advice that there was now a real chance of her doing serious damage by playing on.
"After not hearing back from [the club doctor] for a few days and knowing that the report from my scan had no doubt been done, I couldn't wait any longer, so I called her," McCulloch writes.
"'Oh Abbey, look, I haven't called because I wasn't sure how to tell you this.'
"And as soon as I heard those words, I was like, 'Oh, no…"
McCulloch says she knew immediately that she wouldn't be getting a Super Netball contract for 2019. Her long-term future now seems clouded. Hopefully, we'll see her back soon enough.
.@Abbey_McCulloch knows she might not play @SuperNetball again. But that isn't stopping the former @NSWSwifts captain from overcoming a troublesome knee as Abbey pushes for a 2020 comeback.#supernetball #nswswifts #GoNSWSwifts #netballhttps://t.co/Xs0prcgNZf pic.twitter.com/n3evlzEjKw

— exclusive insight (@exinsight) March 4, 2019
MEG'S BATTING TIPS
An exceptional season has drawn to a close for the Australian women's cricket team. While most of the plaudits have gone to Ellyse Perry and Alyssa Healy, the backbone of the side has been Meg Lanning, who continues to lead by example.
In this video at Direct Hit, the Australian captain gives a decent insight into her thinking when she's at the crease, including the way she sums up the field and prepares for different types of bowling.
Get help for your batting strategy, courtesy of the latest masterclass from all-conquering @SouthernStars skipper Meg Lanning. More videos from Meg HERE: https://t.co/0AN7ZxPW5u@CommBank | @directhitau pic.twitter.com/7IvGj0OFSe

— Direct Hit (@directhitau) March 3, 2019
GODDARD'S LEGACY
Brendon Goddard didn't want to retire at the end of last season, but the shock might be softened somewhat after he was announced the winner of the Madden Medal.
The award is given to the retiring player who has best demonstrated on-field excellence, personal development and growth, and community spirit over the course of his playing career.
Former Essendon teammate Marty Gleeson's article at the AFL Players Association outlines Gleeson's view of the way Goddard would go the extra mile to help out around the club and, specifically, the developing players.
"He was respected around the club enormously because of his caring nature and how committed he was to team success," Gleeson writes.
"That legacy has been instilled in the playing group here and if in the future we do have success it will be because of guys like BJ helping drive that culture throughout his playing career."
"A lot of people don't realise how caring he is."https://t.co/7amNcbMZoi

— AFL Players (@AFLPlayers) March 6, 2019
RUNNING FOR AGES
Madonna Buder was introduced to running by a priest when she was at a convent. Decades later, now aged 88, she has competed in more than 300 triathlons and nearly 50 ironmans.
In this latest Religion of Sports documentary feature, 'The Iron Nun', Buder chronicles the various roles running has played throughout her life.
"Life has a rhythm of its own," she says. "If you fight it, you're going to exhaust yourself. … If you go with the flow, it's peaceful."
TRADING AWAY HISTORY
Player trades mean a lot to the fans. But spare a thought for the athletes.
Detroit Pistons' Andre Drummond offers a view of the trade period that isn't often considered.
Drummond talks about Reggie Bullock and Stanley Johnson moving to other clubs and the sense of loss that's left him with.
"Stanley is the hardest loss for me," he says at Uninterrupted.
"Knowing the guy from age 13, watching him throughout college, watching him grow, to him being my teammate and on the same court as me, was a dream come true for me. To see him go is tough."
"We tried to play it off like it's not happening, but it's very real. It's the way of the business." @AndreDrummond opens up about close friends heading to new teams at the trade deadline. #WRTSpic.twitter.com/O0Ku2Y4Onr

— UNINTERRUPTED (@uninterrupted) March 1, 2019
NAME GAMES
Bayley Sironen has a famous footy name, but he's very much on his own journey now. The young utility is at Souths, playing under Wayne Bennett, after missing out last season at the Tigers.
In this account at AthletesVoice, Sironen lays out his history, his goals and the way he and his footy-playing brother, Curtis, have gone about doing the family name proud.
"There's always been a bit of that, 'Oh, that's Paul Sironen's son,' and, 'He'll never be as good as his old man,' but it hasn't been over the top," Sironen writes. "I learned to block it out. So did Curtis.
"People will always make that connection because of Dad's outstanding career, but the game's not going to do us any favours because of the things he was able to achieve for the Tigers, NSW and Australia."
We're looking forward to seeing what Bayley can produce in 2019.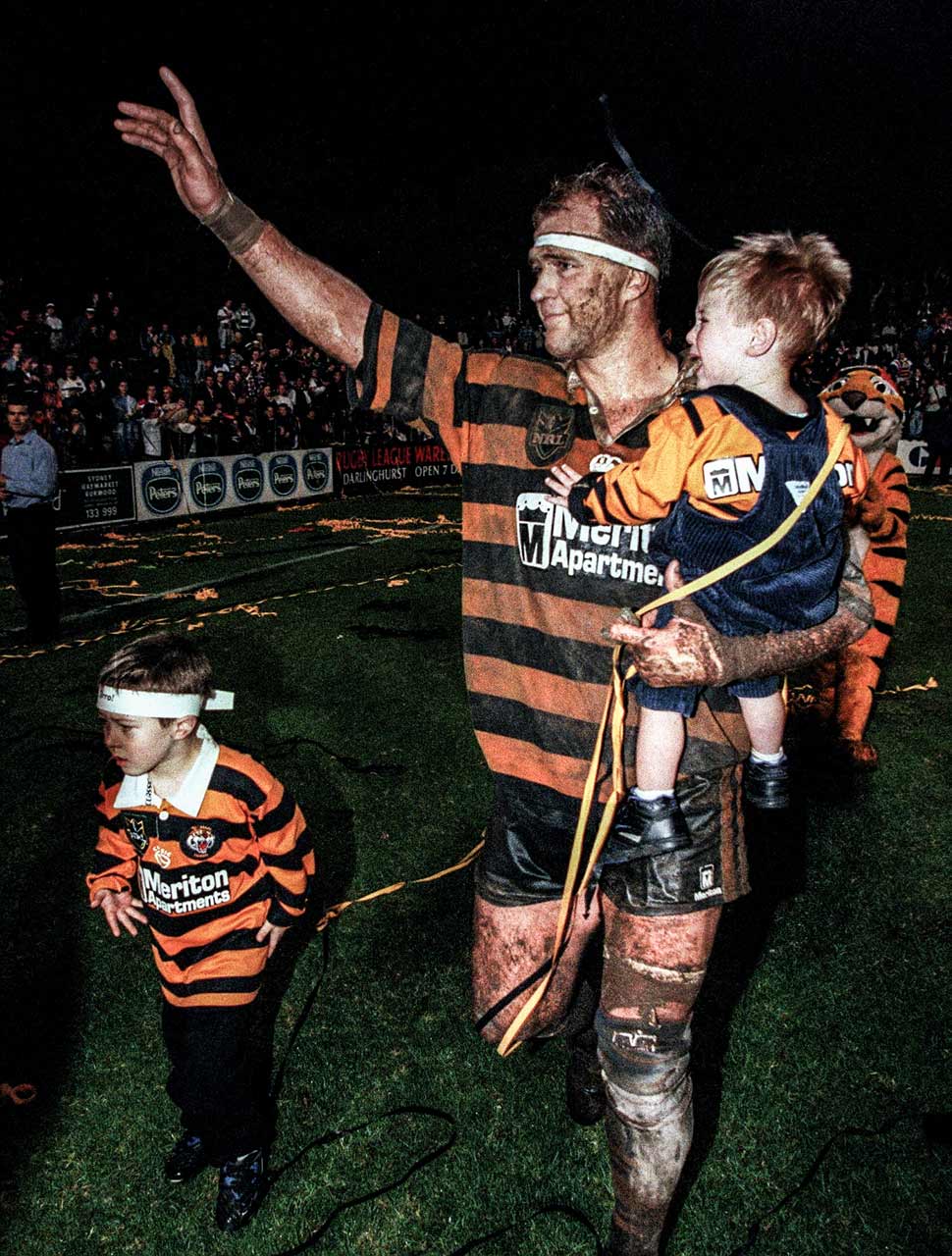 More about: Meg Lanning | NBA | NSW Swifts | Retirement | South Sydney Rabbitohs | Super Netball | Wests Tigers