Best of athlete storytelling worldwide
Feeling the weight of history
Australian ODI skipper Aaron Finch has opened up on the mental toll of his summer form slump, which left him wondering if he'd even be on the plane to the Cricket World Cup.
Less than a month out from the showpiece tournament, Finch told SEN Radio of his "huge anxiety" as the shadows of the returning Steve Smith and David Warner loomed over the team's struggling batsmen.
Also in this week's edition of PV Clips is the outpouring of emotion and support in the surfing world for former world champion Sunny Garcia, who is fighting for his life in hospital.
In the NBA, Andrew Bogut has penned his thoughts on the refereeing controversies that caused James Harden to speak out, while at home a group of Australia's rugby stars have thrown their support behind embattled teammate Israel Folau.
These are our favourite stories this week about elite sportspeople, as told by elite sportspeople, from our favourite athlete platforms around the world. Just like you get on AthletesVoice everyday.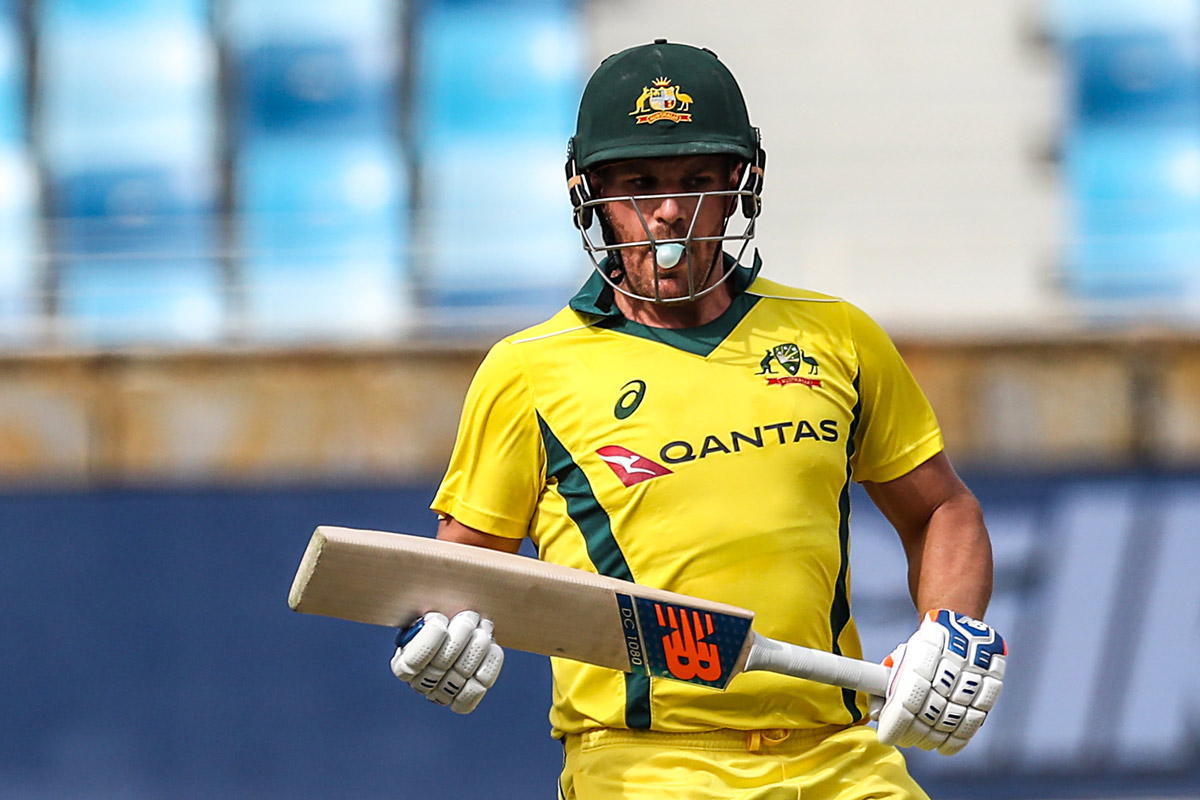 FINCH'S DESPAIR
There are certain qualities the Australian public expects of its cricket captain and in the summer just gone, Aaron Finch knew he wasn't ticking all the boxes.
Finch was widely regarded as a great team player, a smart tactician and a leader the players responded to. But there was one thing missing: runs.
"[I had] huge anxiety based on the World Cup coming up, being captain of the side and not getting the output I wanted leading from the front," Finch told SEN's Whateley program.
"When I think of Australian captains – Ricky Ponting, Steve Waugh, Mark Taylor, Allan Border – everyone leads from the front, and I was getting really frustrated, I was preparing, doing everything I thought I could to succeed, it just wasn't happening.
"The support I was getting was incredible, but in the back of your mind you are thinking, 'Gee, the World Cup isn't far away, as a captain I could be left out of the squad'; then you start putting unrealistic pressure on yourself to perform when you can't control that. That takes care of itself if you do your job."
Compelling insights from Aaron Finch
"You walk out to bat and you see Bumrah at the top of his mark and you think here we go again
In the back of your mind you're thinking the World Cup is not far away and as a captain I could be left out of the squad" https://t.co/jxsdyMnLEQ

— Gerard Whateley (@GerardWhateley) May 1, 2019
In the revealing interview, Finch explains how he overcame the slump, why he is embracing the return of Smith and Warner and why he thinks Australia can win the World Cup.
SUPPORT FOR SUNNY
The surfing world has rallied together following news that former world champion Sunny Garcia had been hospitalised this week.
Garcia has endured a long and well-publicised battle with mental health issues. Many well-known surfing identities, led by Kelly Slater, shared tributes to their friend on social media.
https://www.instagram.com/p/Bw5ObVJHX13/
BOGUT: WHY I IGNORE HARDEN
James Harden's plea for "a fair chance" from NBA referees dominated the talk after his Houston Rockets suffered a four-point loss to the Golden State Warriors in Game One of their Playoff series.
But writing for Yahoo Sport Australia, the Warriors' Andrew Bogut said Harden himself is partially to blame.
"We don't sit in the locker room listening to our opposition do their media interviews, but we did hear James Harden's point of view on the refereeing," Bogut wrote.
"If you're a fan of the Warriors and you watch the replay you'll think the Warriors got screwed with foul calls, and if you're a Rockets fan you'll think the same for the Rockets.
"Both teams felt like they got the rough end of the stick – us included. That's just the way professional sport goes.
"James is a guy who draws a lot of fouls and gets to the free-throw line a lot. They missed a few on him but they also called a few that weren't fouls.
"It goes both ways. We don't really pay attention to the mind games they're getting up to."
SUPPORT FOR FOLAU GROWS
As Israel Folau's code of conduct hearing draws closer, some fellow Australian rugby stars have expressed support for the maligned Wallaby.
Taniela Tupou, affectionately known as the 'Tongan Thor' among those who followed him as a schoolboy prodigy, has challenged Rugby Australia to sack him for expressing his faith in a public forum.
Tupou's post follows teammate Samu Kerevi's own extensive post in which he detailed why he wouldn't be apologising for his faith.
MILESTONE MEN
The Brisbane Broncos celebrated two milestones on Thursday night, with captain Darius Boyd's 300th NRL game coinciding with rookie halfback Tom Dearden's debut.
The pair celebrated with this unique try celebration during a training drill this week.
Rock-a-bye Baby ?? The boys celebrate Darius' 300th NRL Game as Tommy Dearden prepares for his debut! pic.twitter.com/GMcbKYqsBd

— Brisbane Broncos (@brisbanebroncos) May 1, 2019
DAN'S DREAMTIME DESIGN
Young Richmond forward Daniel Rioli has spoken of his pride in seeing his design come to life as the Tigers' 2019 Dreamtime Round guernsey.
Rioli's design was created in conjunction with his parents and prominently features a turtle, the totem of the Rioli family.
Daniel Rioli speaks to @TheTodayShow about designing this year's Dreamtime guernsey with his family… pic.twitter.com/kjT6XchIvP

— Richmond FC ? (@Richmond_FC) May 2, 2019
More about: Andrew Bogut | Australian cricket team | Brisbane Broncos | Cricket World Cup | David Warner | Indigenous Australians | Israel Folau | NBA | Richmond Tigers | Sally Fitzgibbons | Steve Smith | Wallabies