Best of athlete storytelling worldwide
Duges' NBA inspiration
Josh Dugan has put last year's on- and off-field battles behind him and says the opportunity to reset has been 'welcomed with open arms'.
The Blues and Kangaroos star reveals in a great piece at Exclusive Insight that he wants to be to Cronulla what Steph Curry is to the Golden State Warriors. Dugan's story leads this week's edition of PV Clips.
Also featuring is an unusual insight at AFL Players into the AFLW best and fairest – and AthletesVoice founding contributor – Erin Phillips, through the eyes of her brother-in-law, who is also a pretty handy footy player.
Religion of Sports offers an adrenaline-pumping preview of their latest project on that man again, Steph Curry, and then goes full circle with a haunting documentary exploring the world of freediving.
Argentinian NBA star Manu Ginobili signs off with a beautiful video, posted by San Antonio Spurs, gymnast Simone Biles talks money at Uninterrupted and UFC fighter Tyson Pedro explains the meaning behind his tattoos at AthletesVoice.
These are our favourite stories this week about elite sportspeople, as told by elite sportspeople, from our favourite athlete platforms around the world. Just like you get on AthletesVoice everyday.
BE LIKE STEPH
Last season was Josh Dugan's first full season of rugby league without playing representative football. But the break has given him the chance to enter this season with a refreshed mindset.
In this piece at Exclusive Insight, the Sharks' gun talks about his intention to model his contribution to his club on that of NBA great Stephen Curry.
'Steph's arguably the greatest shooter of all time and deservedly has the license from his coach to take any shot he wants,' Dugan writes.
'But he emphasises on getting the rest of his teammates involved, frequently sacrificing his own success so his teammates can take centre-stage.
'I read somewhere Andrew Bogut call him the most "selfless" superstar in the NBA, and I think that's such an incredible testament to his play, character and how he is valued around the league as a teammate.
'It's exactly how I want to be viewed in rugby league – a player that other players want to run out alongside on game day.'
.@Josh_Dugan drops some real talk on his footy, and why 2019 could be the most defining year of his life.#ExclusiveInsight #NRL #RugbyLeaguehttps://t.co/1POyxLJjHT pic.twitter.com/tstTAa2ngS

— exclusive insight (@exinsight) April 3, 2019
GROWING UP WITH ERIN
Erin Phillips is the toast of the AFLW after winning her second best and fairest and helping deliver the premiership to the Crows.
In this piece at AFL Players' Association, her brother-in-law Shaun Burgoyne lifts the lid on what Phillips was like in her younger years.
"I remember when I used to go over to her house when I was dating her sister Amy (now my wife) and it didn't matter what game it was, whether it was playing table tennis or shooting basketball shots out the back, she hated to lose and she had to win," the Hawthorn star writes.
"She would always dominate against the boys and I remember thinking (along with many others) just how much natural talent she had when it came to playing footy." #AFLPAMVP19https://t.co/HEwbTwkrWy

— AFL Players (@AFLPlayers) April 1, 2019
STEPH REVEALED
Meanwhile, back in Curry-land, Religion of Sports is doing double-overtime on its promotion of the upcoming next instalment in their 'versus' series.
First it was 'Tom vs Time', centred on the NFL GOAT and now it's the Golden State Warriors three-time NBA championship winner, and 'Steph vs The Game'.
After seeing this teaser, we'll be in when the real deal is released next month.
Tom vs. Time ➡️ Stephen vs. The Game.

The latest installment in the Versus series is coming to @FacebookWatch May 2nd. https://t.co/nSil9yIHNH

— Religion of Sports (@religionofsport) April 2, 2019
PLUNGING THE DEPTHS
Another one from Religion of Sports – and this kind of reminds us of a religious experience.
The documentary 'Rise' is an eerie (and at times humorous) look at the unique world of freediving.
Told over nearly an hour, the story reveals the sport in all its haunting beauty and life-threatening danger and shows competitors to be among the bravest and most extraordinary humans.
93 meters. 4 minutes without oxygen. The risk of death.
All to dive deeper than any woman had ever dived before.

Some risk everything pursuit of a world record.

?"Rise": https://t.co/gt4xnOIM6q pic.twitter.com/IvFNUqZKg3

— Religion of Sports (@religionofsport) March 30, 2019
MANU'S THE MAN
Manu Ginobili, the first Argentinian to play in the NBA, says it took three full years before he finally felt he belonged in the world's best basketball league.
In this beautiful and deeply honest account, the four-time championship winner – and 16-year servant to the San Antonio Spurs – reflects on some key moments and relationships across his incredible career.
"The day I was selected, I was playing in the Amazon," he says. "I had to go and Google San Antonio. I had no idea. I just couldn't believe that it happened."
#GraciasManu, por todo.

? Explosions in the Sky (@EITS) pic.twitter.com/4Ncpm64sR8

— San Antonio Spurs (@spurs) March 29, 2019
MY REWARD
Simone Biles has already decided what she's going to reward herself with if she does well at the Tokyo Olympic Games – a Mercedes G-Wagon, matte black, with red interior.
"I will only splurge if I've earned it," the gymnastics superstar says in Uninterrupted's Kneading Dough.
"I never think about winning. But I always think that, if I do good, maybe I can reward myself."
Talking all things money with @Simone_Biles on a brand new episode of the #KneadingDough podcast, available now. ???

Listen & subscribe: https://t.co/AvWJyBz30u@chase | #KneadingDough pic.twitter.com/gOeog5CwDx

— UNINTERRUPTED (@uninterrupted) April 2, 2019
PEDRO'S PRIDE
In AthletesVoice's latest instalment of Ink, Australian UFC light-heavyweight fighter Tyson Pedro discusses the stories behind his tattoos, including the tatau, a traditional Samoan tattoo that's usually reserved for chiefs.
Watch Pedro's video here.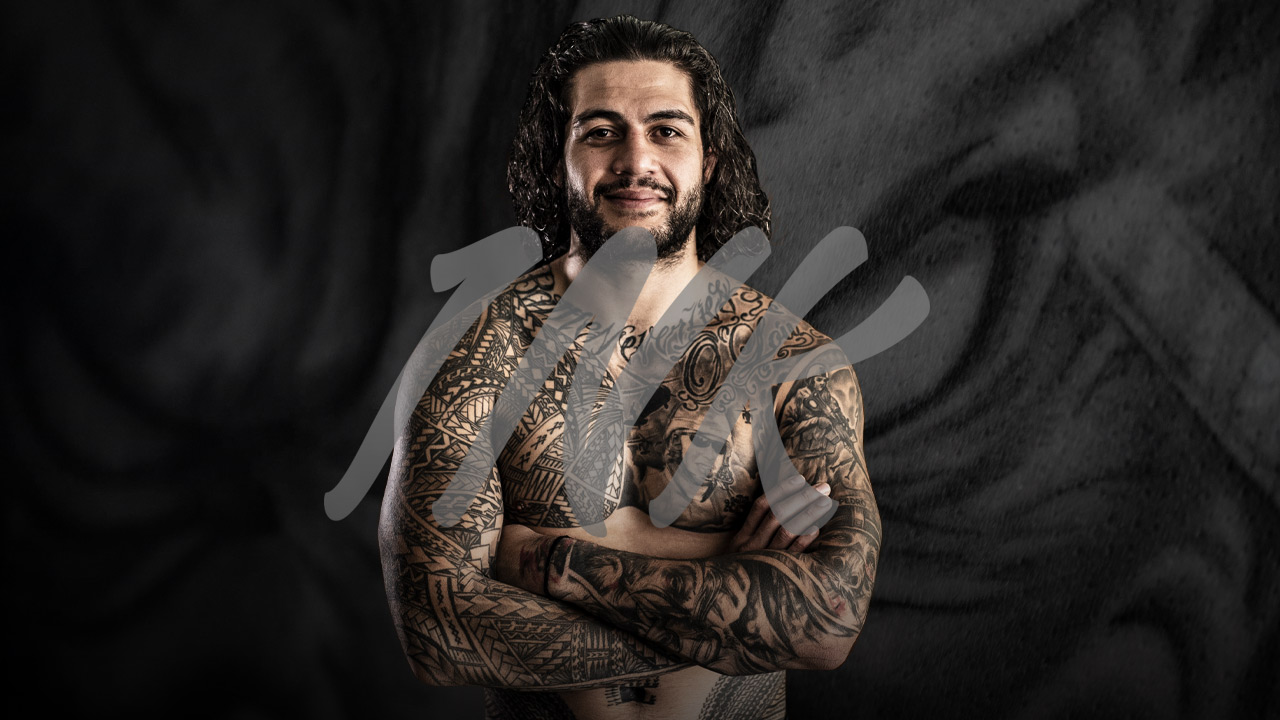 More about: Adelaide Crows | Cronulla Sharks | Erin Phillips | MMA | NBA | Olympic Games | Tokyo 2020 | Women's Sport