Wow! A season for the ages
Of course.
Of course, it was a thrilling grand final. Of course, the Sunshine Coast Lightning won in an upset result despite looking beaten on several occasions. Of course, the tightest, most unpredictable, ultra-competitive season of Suncorp Super Netball we've ever seen ended in a nail-biter.
Let's relive it through the words and thoughts of our very own contributors.
what the players said
Let's start with the queen of netball herself, Lizzie 'Legs' Ellis. As we all know, the tone of this super-competitive Suncorp Super Netball season 2018 was set before the season in April, when the England Roses shocked the Aussie Diamonds to claim Commonwealth Games gold by one goal.
As Lizzie told us, the strength of our league is flowing into the international game as more and more overseas players play here:
"There are 12 players in a Super Netball squad and all of them have at least one international player – some of them several.
Of the teams that finished in the top five at the Comm Games, all of them except New Zealand have at least one player – and in the case of England, a lot – playing in Suncorp Super Netball in Australia.
This is truly an international competition now, a bit like the Premier League football in England, and fans understand that."
Helen Housby scored the wining goal for England and got David Beckham-level adulation from the English media. In fact, as she told us, she even got David Beckham-level adulation from David Beckham himself.
"Then David Beckham commented on my picture which – I'm not going to lie – was almost as good as the gold medal."
Helen wrote a second story for us recently, in which she confirmed she'd be sticking around till at least 2021.
"The best netballers in the world play in Australia. It's the place to be. The league here is outstanding and head and shoulders above the rest of the world, proven even more so after these first two seasons of Suncorp Super Netball.
This made the decision to sign with the Swifts for another three years an easy one."
Housby wasn't the only Brit to share her story on our platform. In a story which was pretty funny in places, Giants star Jo Harten told how she was basically turning into an Aussie the longer she lives in Sydney.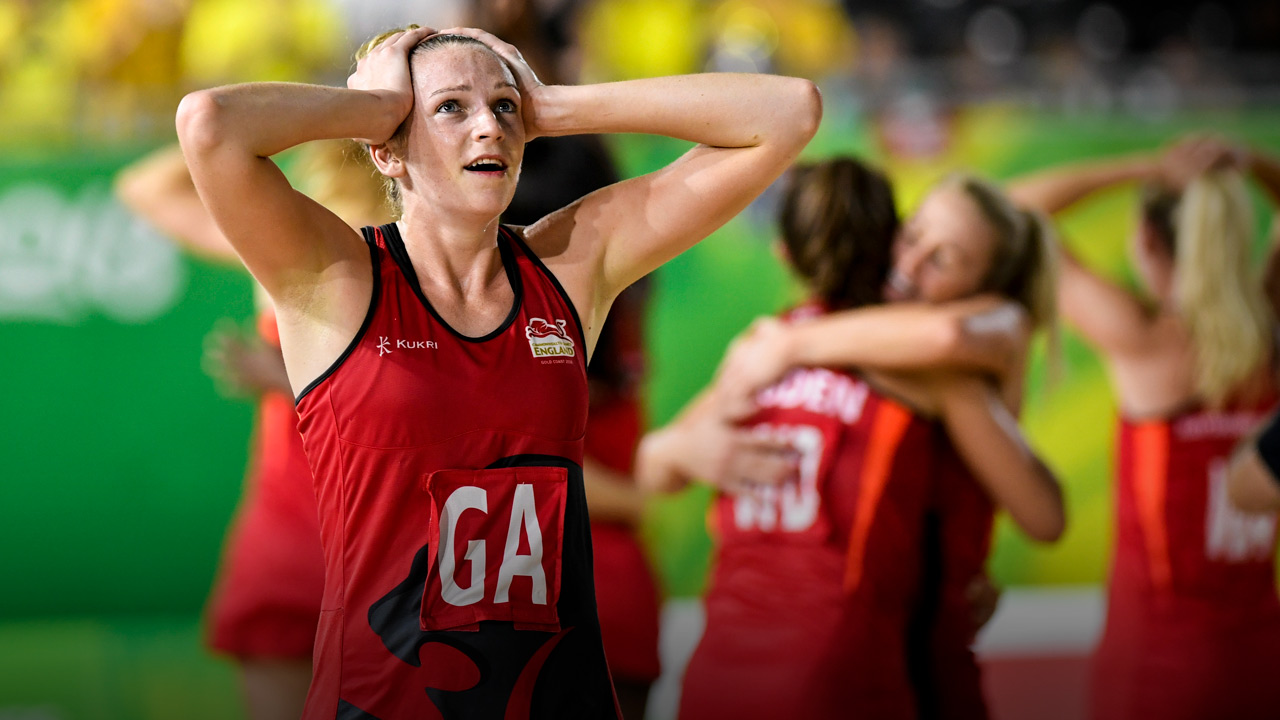 "I use quite a lot of Australian lingo – often without even thinking about it. I find myself using phrases which are not known at all in England – like 'get around each other' or 'get amongst it'.
Sometimes, I'm like, 'Who are you?'. I am not this person. But I am this person."
Speaking of international players, our story from Melbourne Vixen Mwai Kumwenda was one of the reads of the year on any platform in any sport. Reckon your childhood was tough? We bet it wasn't as tough as growing up in Malawi.
As Mwai told us:
"In our village, Mzimba, we had a dirt court. Dust.
For balls, we used plastic bags and put them under the fire to melt, then moulded them with our hands and tied them with string. For the goal posts, we cut down trees, like the ones outside. The goal rings were made from old tyres, like the ones on cars.
I didn't have shoes until I was 11 years old. It was different. I was feeling heavy to play with shoes. I had to get used to them."
Life was not much easier growing up for South African Bongiwe Msomi of the Thunderbirds.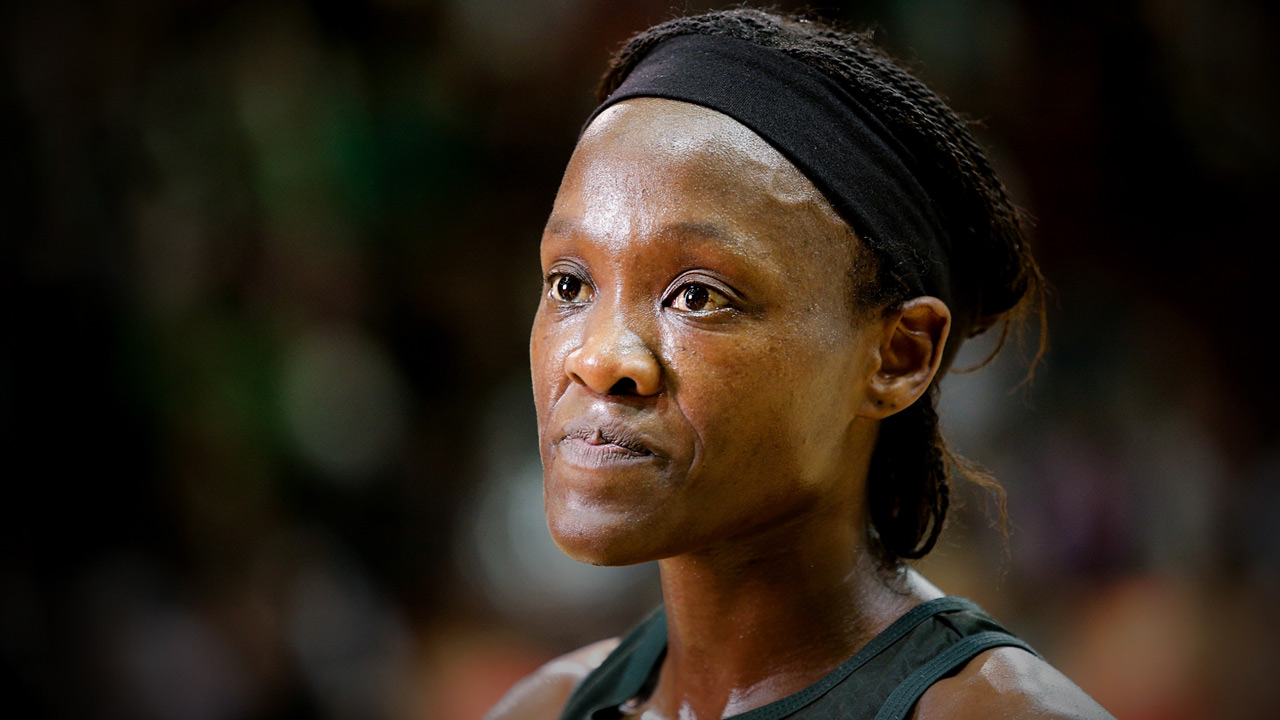 "In Hammarsdale Township in Durban, we grew up without running water, so every day we would walk up and down with our buckets to fill up the big tank near our home. Enough for cooking and washing and cleaning. Enough water to last the day.
We used to collect wood to make a fire outside so that my mum could cook."
Even for the Australian players, life can be tough. Erin Bell of Magpies Netball wrote a great story for us. It was all about working two jobs while being a professional athlete but never, ever whingeing. Love your work, Erin.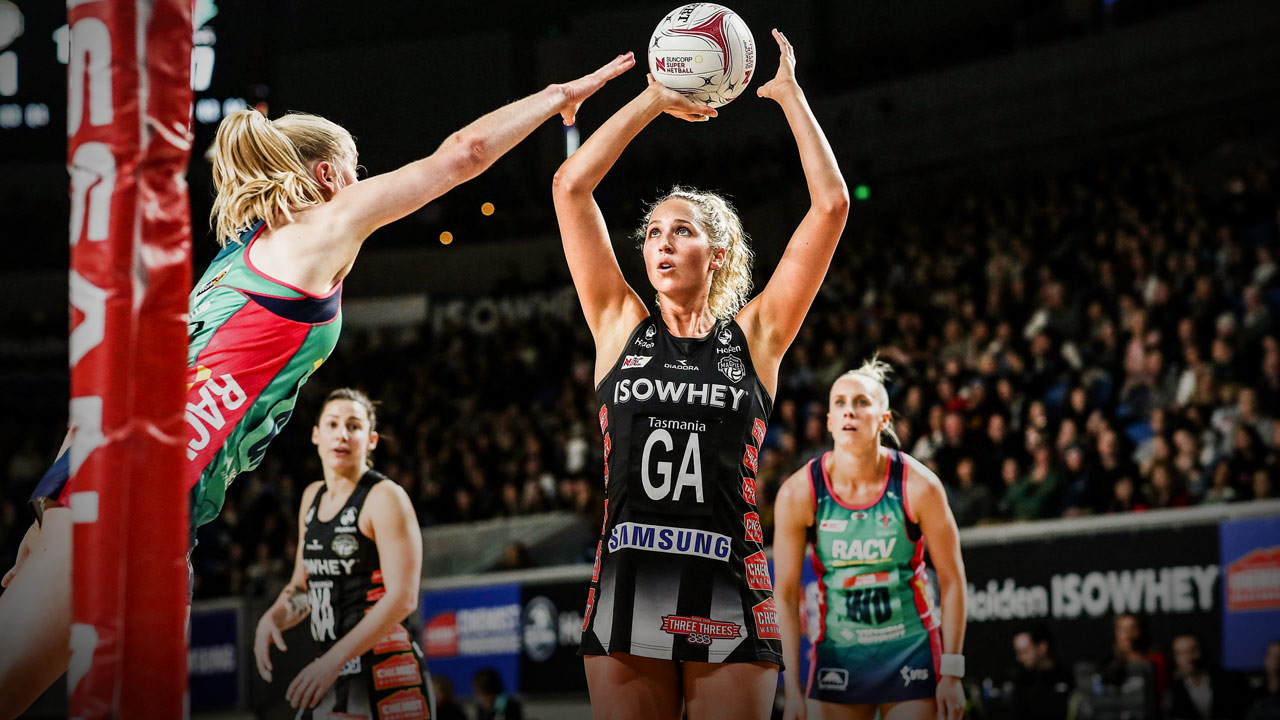 "The pay has improved over the years, but not for all players. That's a really big thing that people don't realise. Yes, our wages have gone up, but there are still many players in the league who are on minimum wage – which is around $27,000 over a 13-month contract – and that's not enough to pay a mortgage or your rent and your bills in this day and age.
So there is still a very large chunk of players who need to work, and study and do other things, while playing in the world's best netball league in a full-time professional sporting environment."
Some players do it tough in ways other than financial hardship. Kelsey Browne wrote a wonderful story about her battle with depression: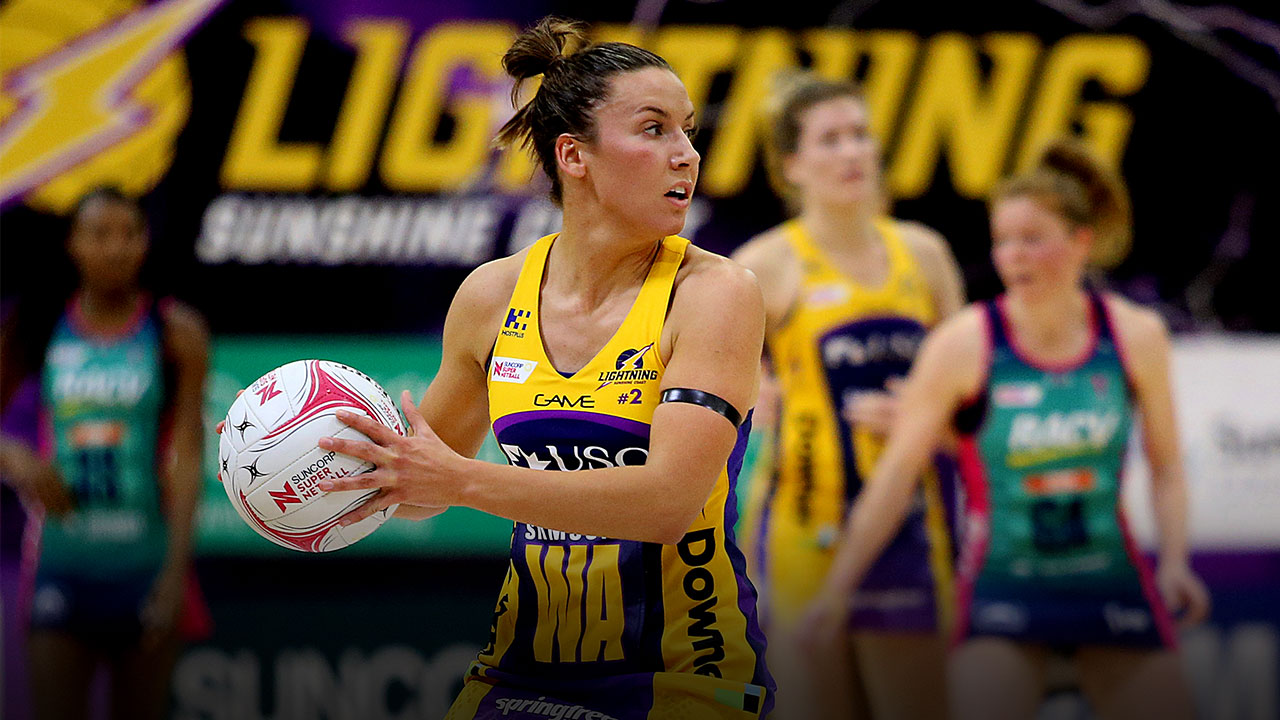 "For a while it was a really taboo subject; no-one spoke about it and there was almost a stigma that you were 'weak' if you had depression. I definitely felt that. If I ever told someone, it was very, 'Oh, you'll be right, just get over it', or whatever.
So you start to think, 'Is there something wrong with me? I can't get over this. It's not something that I can just flick a switch and be over'."
Erin Bell is just one of a number of netballers who said goodbye to the sport on a professional basis this season. Another was fan favourite Sharni Layton.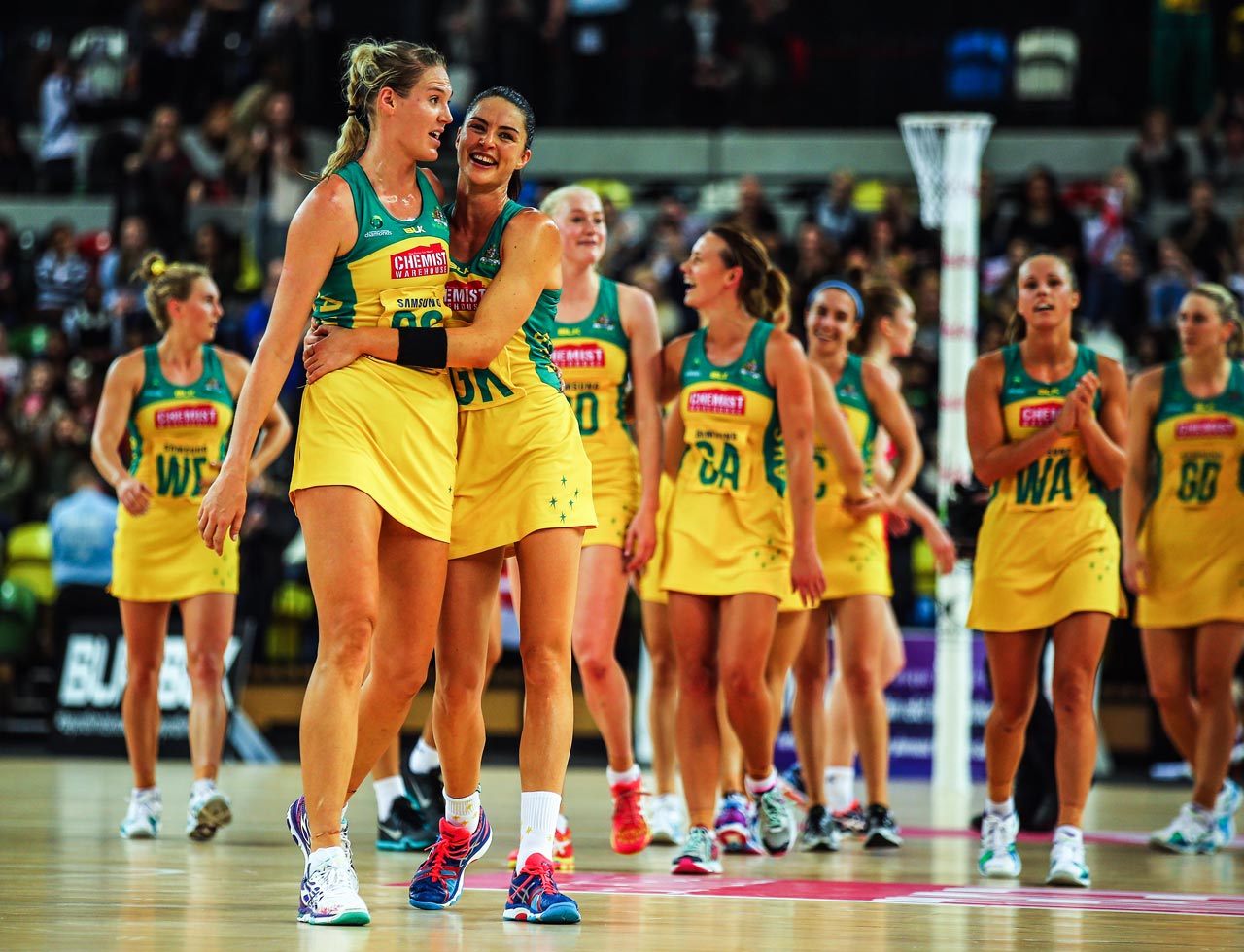 Sharni's Magpies coach Rob Wright penned a fabulous tribute, which said 101 nice things, but which also gave her a good-natured roast:
"We still laugh about what a big giraffe she is but instead of trying to change things that weren't going to make a lot of difference, we tried to work her awkwardness into a strength. I say to her all the time that she doesn't run well, so you don't want to unleash her to run. No. Never.
In a Swisse vitamins ad she did, they were really clever, because they had her doing stationary stuff but when they had her running, they only showed her from the waist up so she looked great. Her legs would have been flailing around like giraffe legs and it would have been awful."
One of the best stories written for us this season was by Renae Ingles. In addition to insights into her life as a Melbourne Vixen, Renae shared how there was no way she was going to play second fiddle to her famous NBA hubby Joe.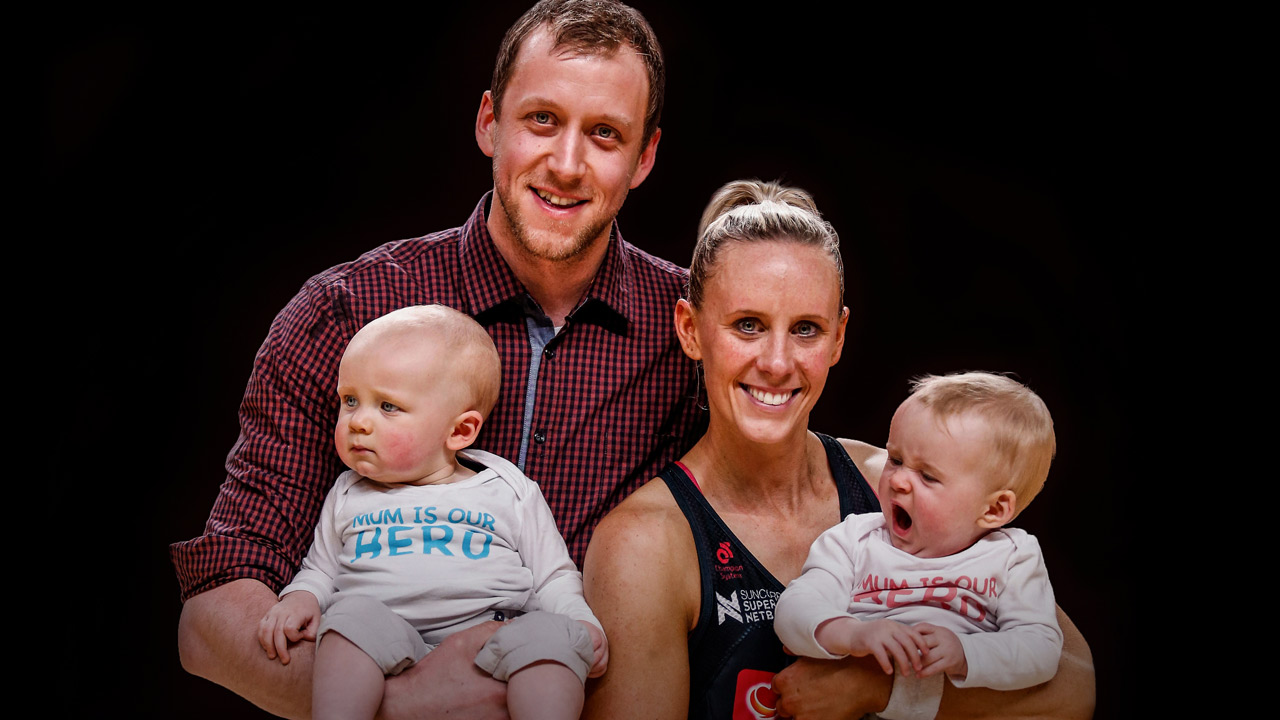 You tell him, Renae! Joe, you're on nappy duty!
"Joe, the twins and I came home after the Jazz lost in the playoffs, and we were all just really excited to get on a plane and come back to spend some quality time here together.
We arrived on the Tuesday morning and I really ummed and aahed whether I was going to play VNL on the Wednesday night because I was obviously so buggered and jetlagged after the flight home with the twins. It's never easy – it feels like it takes double the time getting home!
But the Wednesday came around and I said to Joe, 'Absolutely I'm gonna play. I've missed netball, and this is an opportunity to get out on the court again and I really want to do it'."
Hard work pays off. We all know that. It's one of the oldest truths in sport, as in life, and you might be tired of hearing it. But it's true. Oh, so true. Just ask Steph Wood, who wrote this fantastic story for us.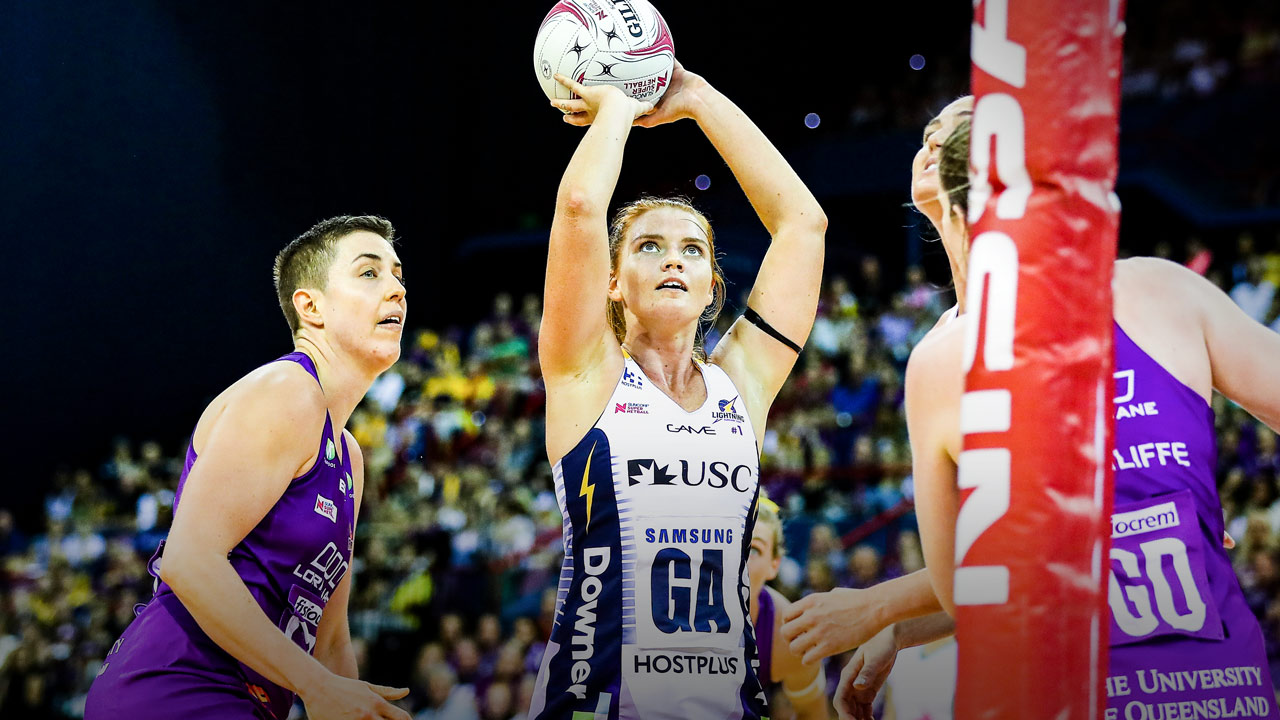 Here's the best bit:
"One run changed my life. I don't know where I would be now without it.
I remember it so clearly. It was 2014, I was running with my friend Mel and I said to her, 'I'm probably going to try to go to England, or I'm just going to play netball socially because it's just consuming too much of my life, and all my eggs are in one basket'.
My life was always going to be netball. But for a number of years after I left the Australian Institute of Sport I couldn't get a contract with the Queensland Firebirds – or with anyone else.
When the ANZ Champs contract periods would come around there'd always be talk that I'd get one, and then I'd always end up not getting one, and I'd be a mess.
So I'll never forget that day. We were running in an industrial estate in Brisbane, past a paddock with a few horses, when Mel asked me, 'Well, why haven't you made it?'
And that was the moment when I was truly honest.
I said, I don't work hard enough."
We're so happy that Steph was able to come away with the title again this year. Two years at the Lightning, two premierships. Think that's just a coincidence? Guess again.
One player who finished on the wrong side of the grand final ledger but who is a winner in life is Ingrid Colyer.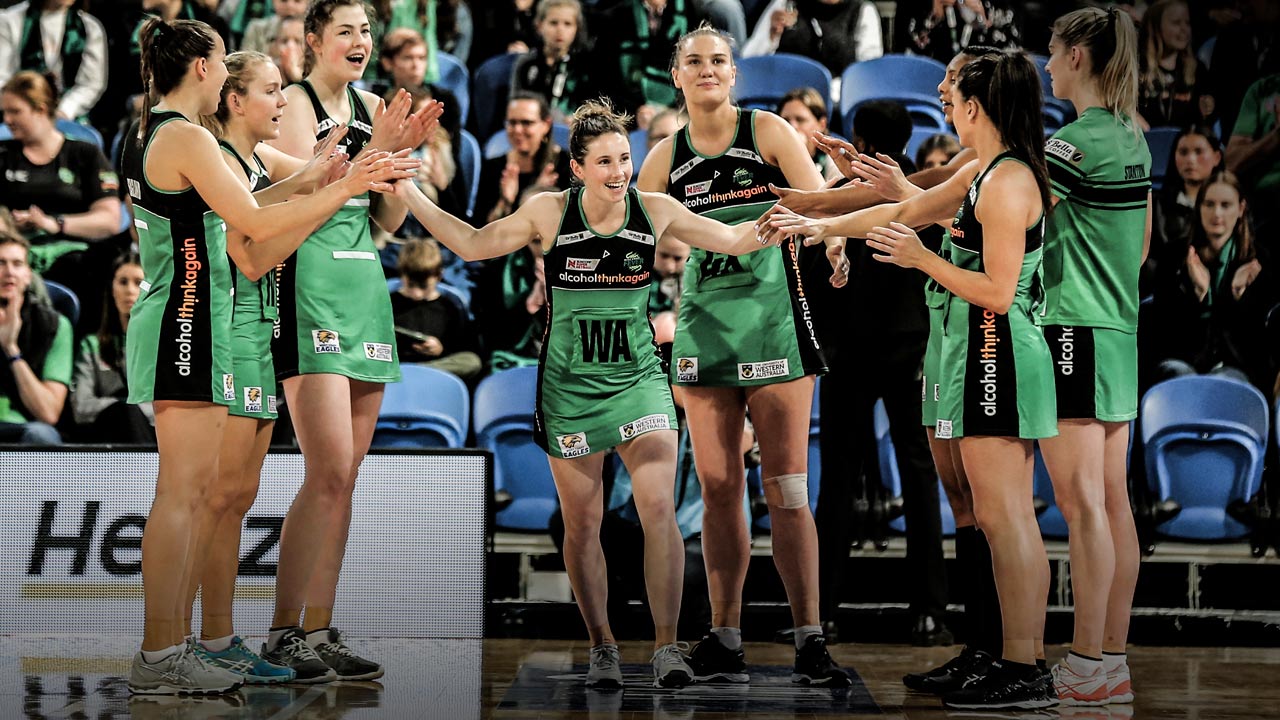 In her gritty, emotional story for us which ran in grand final week, she told us how she would work all day on the family farm for a whopping ten bucks.
That'll teach you some resilience right there. As will overcoming perceived physical disadvantages:
"I might only be 165 cm, but what I do have is a never-say-die attitude, a willingness to work hard and a really positive outlook. The workrate that I can provide has certainly got me where I am today and is something that coaches do look at."
In addition to Colyer, if there's one player from runners-up the West Coast Fever we would have loved to see covered in green confetti, it's Jess Anstiss. What a player. And what a story she shared with us earlier this season.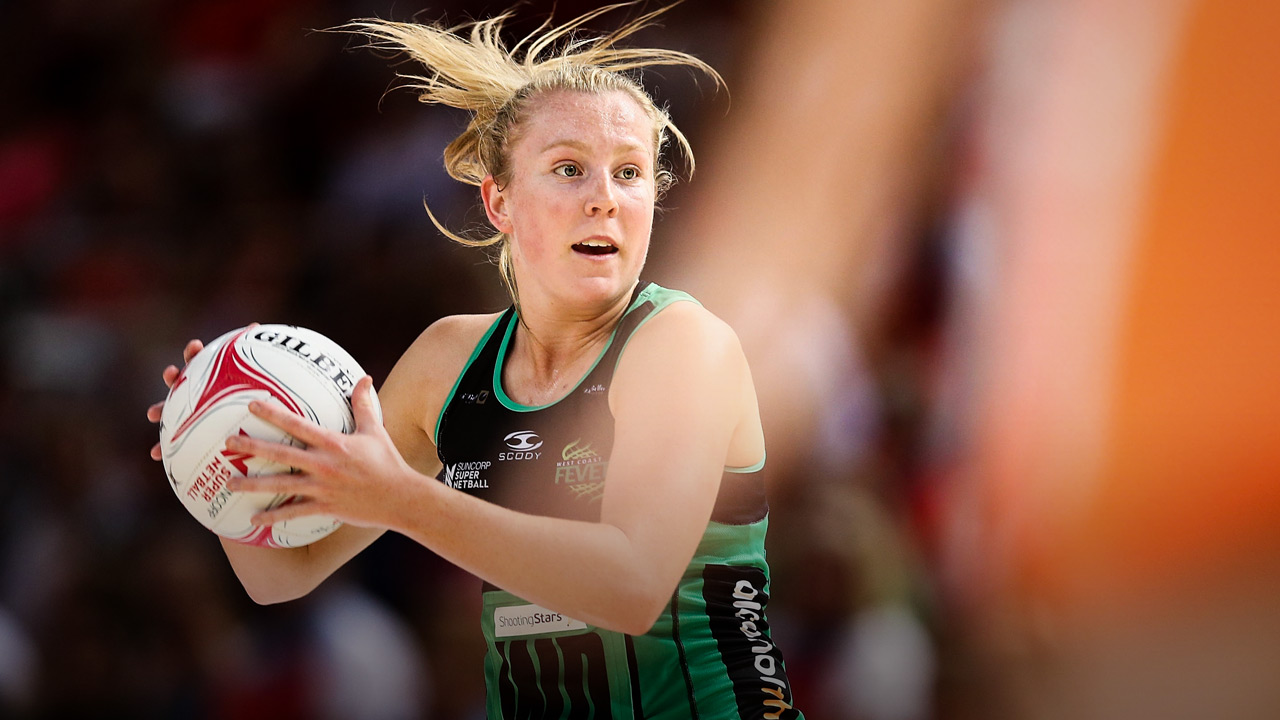 It's been quite well-documented elsewhere that Jess has just one kidney as a result of an issue at birth. But what she first told the world for the first time in her AthletesVoice story was how she worked a shift on the Coles checkout the morning after being named MVP for the Fever last year.
"I was rostered on and there was no way I could get out of it. I couldn't just ring up Coles and say 'Oh, I can't come in because I got MVP'. I remember thinking that once you start big-noting or getting ahead of yourself, it all goes wrong. So I had to get down to Coles and do the shift."
Jess has since put Coles behind her. Unfortunately, her quest for a premiership goes on. Hey, but that's why they always have a season next year!
We ran an absolute stack more stories from Suncorp Super Netball players this season, and you can read them all here.
More about: Adelaide Thunderbirds | Collingwood Magpies Netball | Giants netball | Melbourne Vixens | NSW Swifts | Queensland Firebirds | Sponsored | Sunshine Coast Lightning | Super Netball | teamgirls | West Coast Fever