Phillip Ross - Contributor
The doctor who gives us hope
We gave him the nickname 'FD'. The fart doctor.
Rick Hope was a gastroenterologist. He was a really fit dude and a diehard Parramatta fan.
One of his kids admitted to him one time that he didn't barrack for Parra and the doctor joked with his son, 'That's fine. But you can't live in the house anymore'. 
Rick was highly-focused, but also very generous, lots of fun and great to be around. There seemed to be no issues, at least on the outside.
I spent quite a bit of time with Rick. He was a member of the Olympic stadium. When Aussie Rules was on there, he'd give me the tickets because he had no interest in it. When the rugby was on, he'd ask me to come along with him and we'd have a great time together. 
Once, on the bus going in, he said to me, 'I don't know why everybody jokes about me being a gastroenterologist. All I do is stuck my finger up someone's bum for five minutes and they pay me $500! What's not to like!' 
Rick seemed happy. The thing was, he put a lot of pressure on himself business-wise. He was always organising things. He had a lot of projects going on, building surgeries around Sydney and had those magic fingers in a lot of pies. Eventually, something flipped. 
In 2015 something triggered him, he started going a bit manic and, later in the year, started having episodes. At one stage, he was diagnosed with bi-polar depression and hospitalised for a couple of weeks.
When he got out, the struggle continued. Rick ended his life in early 2016.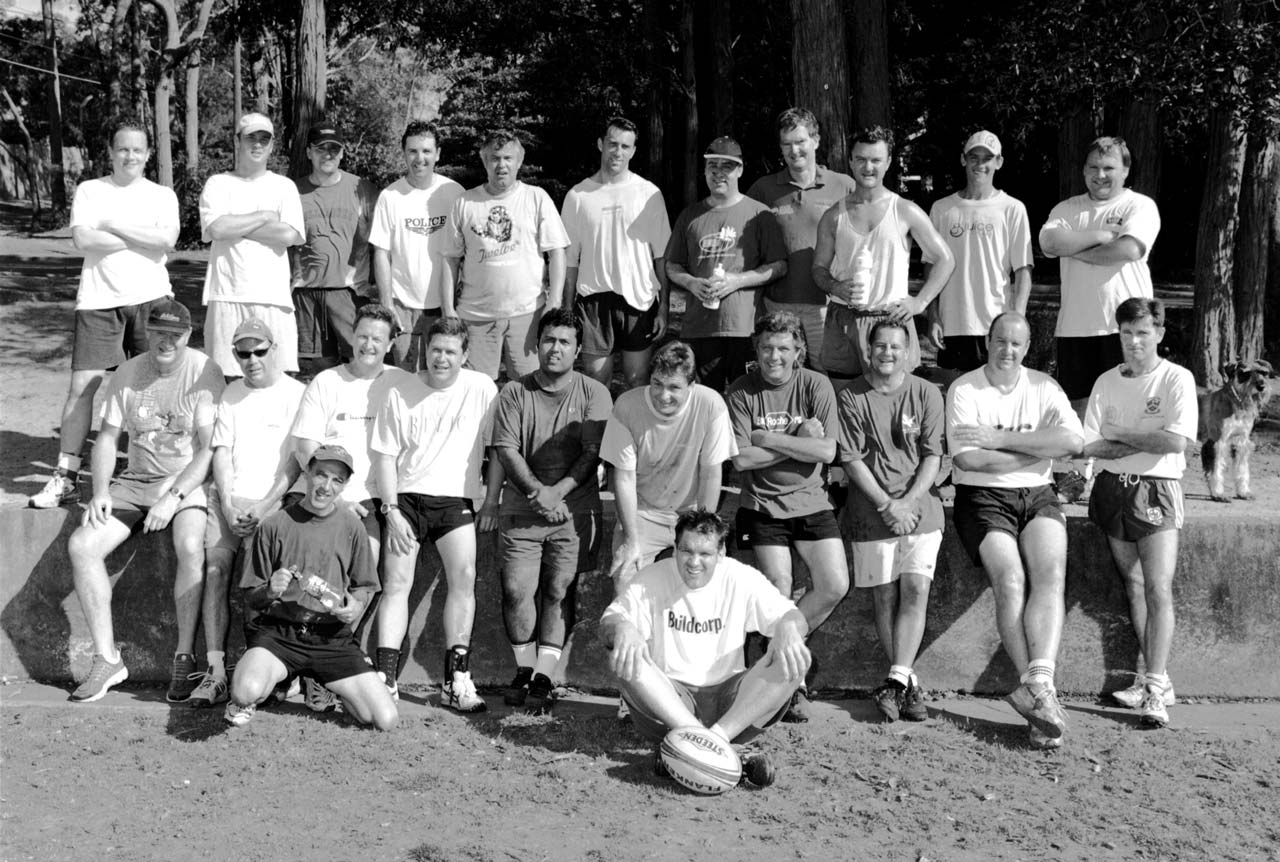 the dads' club
My relationship with Rick began 16 years earlier. We were among a bunch of dads who used to drop their kids to a local West Pymble primary school and all became friends over time.
We all got along well and would meet up increasingly regularly. 
Two of the blokes were huge units. One of them, Scott Hardie, had played first grade rugby league for Manly Sea Eagles and another, Hayden Rorke, played first grade union for Gordon Rugby. Hayden is now on the board of Rugby Australia. 
The two were always having these good-natured arguments about rugby union versus rugby league. So they decided to start up a regular touch footy game for us every Sunday, blokes only, and it was an instant hit.

The games were much more a social gathering than a real competition. It was just about getting together and doing something fun and healthy. We didn't even keep score. 
Rick took it upon himself to organise the teams so they were fair. Every Sunday morning he'd sort us into two groups and, of course, there were the inevitable arguments about who should go on which side. 
Once we realised we were getting on so well together, we started organising 'AGMs'. We'd make it a weekend away, 20 of us on a boys' weekend, to Kangaroo Valley or elsewhere. It just strengthened the friendships amongst the group. 
Then, in 2012, we were hit by tragedy when one of our originals suicided. He also happened to be a doctor and had attempted suicide a number of times previously. It really shook the group. 
But we continued playing, enjoying each other's company and doing our AGMs away.
More about: Manly Sea Eagles | Mental health | Parramatta Eels | Wallabies | Waratahs