I missed the Australian Open last year. I missed Australia.
I went to Gran Canaria to escape a little bit after the surgery. At the beginning of the year, when the tournaments started, it was OK. But I didn't like the feeling when the grand slam began.
It wasn't my decision not to play, so it was a deeper feeling than I thought it would be.
I made my return at the French Open last year, I was very determined at Wimbledon and I played the best tennis of my comeback so far at the US Open.
Now I am back in Australia. This makes me very happy. I missed it so much last year.
For me, I think the Australian Open is on second place after Wimbledon – maybe the equal. I love the place, I love the people, I love playing here. It's a little bit different compared to Wimbledon, but both of the places have some magic.
I will be very excited to come on the court in Melbourne. Obviously, I will be very nervous, of course, plus I have a tough match against Andrea Petkovic. But every match at a grand slam is a battle so I'm really looking forward to being out there.
I think this year will be very interesting for women's tennis. There are a few really great players who are out of the top 20. They will do their best to get back to where they feel they belong – in the top 10 again.
This includes players like Aga Radwanska, Angie Kerber, Serena Williams, Vika Azarenka and Maria Sharapova. I will try my best as well.
Can I win this tournament? I'm not talking about that. That's not who I am.
But I can say that it's a pleasure to be here and play again. I'm really enjoying it. I've had such a warm welcome everywhere and it's the same here in Australia.
The people are really happy to see me again on the court and on the tour as well.
It's a nice feeling. I couldn't wish for more.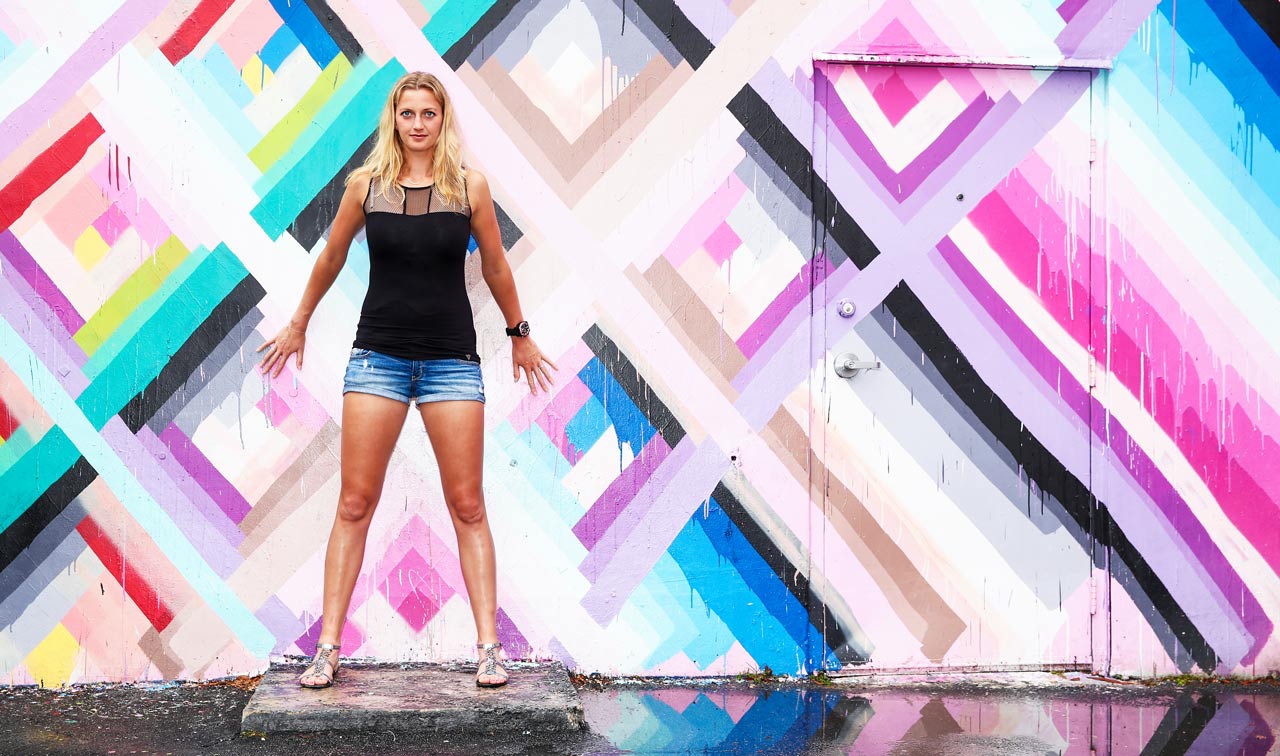 THE COMEBACK
I played just a few practices before the French Open, but I was like, 'OK.' I wanted to play. I wanted to have everything done, like with the press, with the people, with everything to get normal again and to be back on the tour.
I wasn't 100 per cent ready, for sure. But to have missed the tournament and thought that I could have played would have been more difficult for me mentally than to have played and lost in the second round, for example.
My family was there, my very close friends, my team, everyone who helped me through the career.
I felt confused because I didn't know how my emotions would be, how I was going to control it (or not control it). I wasn't really nervous from the match or from the tennis, but from myself because of my emotions and thoughts on the court.
But when I stood on the court, I was like, 'OK, it's good, I still do have the motivation and fight.' And then when I won, the emotions came.
Winning the title in Birmingham was like a kind of dream. I felt really free and I just played. I enjoyed every moment back on the grass, that was something really special, and just being on a tennis court as well.
I didn't really think about the result or the pressure and I somehow just ended up with the title.
But the surprise – I couldn't just handle it. I think it was too early to play like that, because I definitely thought, 'OK, now I should win again,' and I didn't, so the mental side was hurt a little bit by this.
But that was the real life coming. Every day, every match was just difficult to play again. The nerves were there. Everything came back.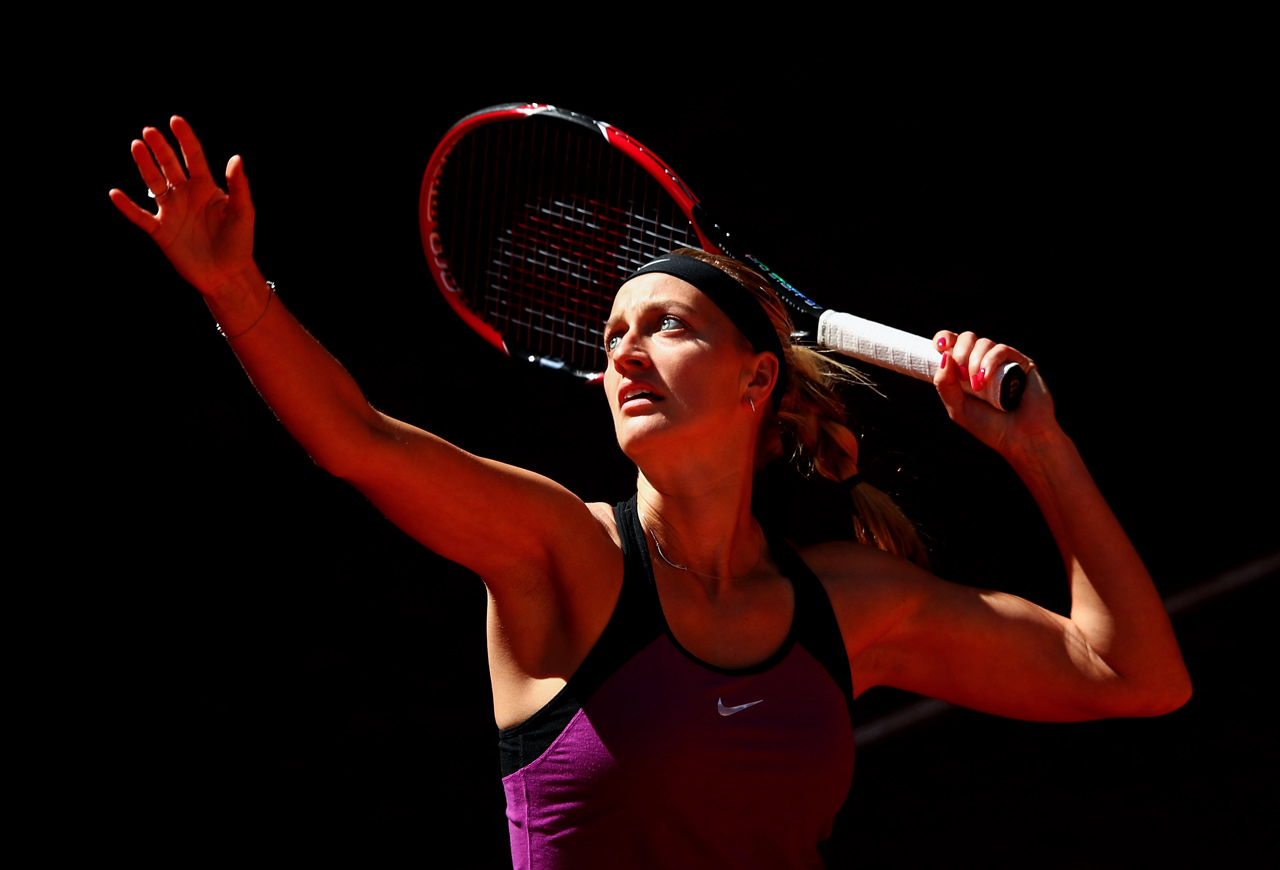 RETURN TO WIMBLEDON, NYC
More than any result, just playing at all is the biggest achievement I've had in my comeback.
Tennis doesn't feel different to me – not any more – but sometimes I do think about things and realise the game is not the most important thing in my life. I just have to step back to see it.
I missed the fight the most, probably. I missed competing with the other girls. I missed some people as well, and obviously I love the game. I do feel the passion for the tennis. When I'm on the court, I'm happy that I'm starting to feel normal again.
My motivation last year was to play in the Wimbledon.
It was like a light at the end of the tunnel and that's how I was looking at it.
Playing at Wimbledon last year was the biggest motivation I have ever had and, when I was back on the court there, the atmosphere was amazing. I felt the love from the crowd. It was really incredible to be back on the beautiful centre court of this place, and in front of the people.
For me, I think the Australian Open is on second place after Wimbledon – maybe the equal. I love the place, I love the people, I love playing here. It's a little bit different compared to Wimbledon, but both of the places have some magic.
The US Open was definitely where I played my best tennis since my comeback.
It was a great event for me. I played amazing matches over there. Unfortunately, I lost to Venus in the quarter-finals but I put up a big fight.
Of course, that match hurt me a lot at the time, but I'm glad that I showed myself that I can still compete with the best on the tour.
My motivation now is to play well, obviously, to improve my game. I'm sure that some great results can come and hopefully it will be in a grand slam.
I'm happy I was able to come back in the middle of the season last year. If I'd missed all season then it would be more difficult to come back, of course, and without any ranking.
To be now in the top 30, it's pretty good. I'm happy with that.
Everybody is starting with the same nerves. Nobody knows how they are going to feel at the start of the season.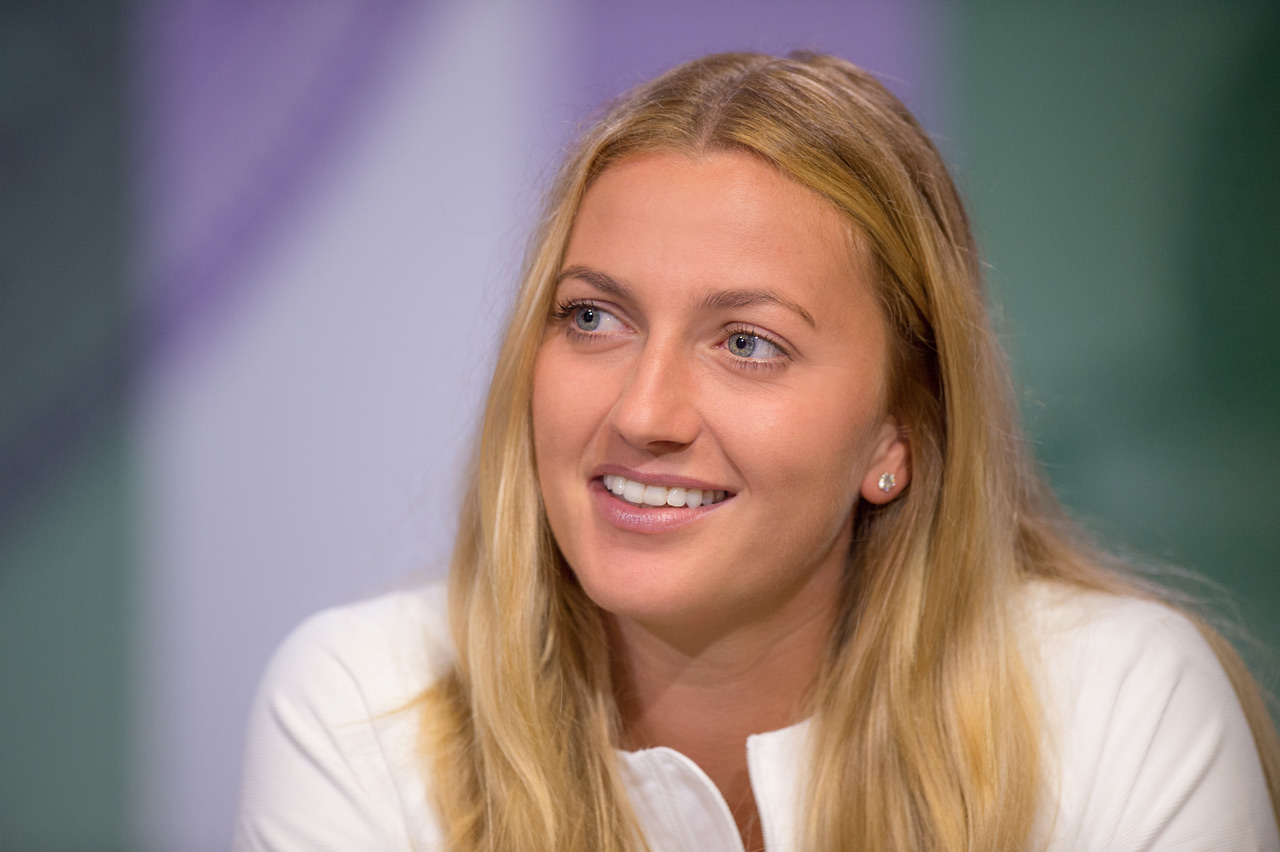 MOVING ON
I still have the flashbacks sometimes. Unfortunately, it will probably be there with me forever.
It really doesn't matter where I am. Sometimes it happens on the court, sometimes it happens when I'm with my family, sometimes it happens when I'm alone somewhere, maybe inside my apartment.
There are not really any rules for that.
How it affects me just depends how many times the flashbacks come, and what emotions I feel when they do. But it's getting better, and it's good for my mental side that it's going.
I just need to take it how it is. It's very slow improvement, but better slow than nothing. I'm just patient with it, and I think that I can play tennis pretty OK, so I'm just trying to work on it. But it's going to take more time.
I still have the flashbacks sometimes. Unfortunately, it will probably be there with me forever.
I thought probably I would have some problems playing certain kinds of shots but actually everything came back and I'm pretty happy with that, because now I don't have to be worried.
There were a few moments after my surgery when I had the negative moods, where I probably didn't really believe that I could come back, when I thought I would not ever be able to play tennis again.
But most of the time I was really positive about it.
The players were very nice. I saw a beautiful video which they sent to me. It was very supportive and was wishing me well in my recovery.
And even coming back at the French Open, most of them hugged me, most of them cried, so it was very nice to see that we are all like a family.
GIVING BACK
I'm from a small village in the Czech Republic, Fulnek, where I had a very simple life as a child. My father gave me a lot of education in my tennis, and I want to give the kids a little bit of something which my father taught me.
I'm the global ambassador for Right To Play International, which uses sport to educate and empower children.
Right to Play was founded in 2000 by four-time Olympic speed-skating gold medallist Johan Koss. When I first got involved we had a launch at the Chelsea Soccer School in Hong Kong. Chelsea have been working with Right to Play since 2007, raising money and awareness and developing resources to engage, educate and inspire children.
To see it for myself really opened my eyes. Seeing the smiles on the faces of the children is something I will always remember.
As tennis players, we are in a position when we should give something back to the people who need it. We are lucky to travel all around the world doing a job we love and playing sport for a living. We need to remember where we came from.
The idea for me to give a new clubhouse last year to my local club in Fulnek came with my father and my brother, Libor, who is the manager of the courts and the head coach there. That was something I did not only for the place which I was born in but also for my parents and for my family.
I hope the facilities in Fulnek will be very useful. Hopefully we will have some very talented players again.
It was the idea of my family to put my name on the clubhouse, so that's great and I'm happy that they're happy as well. Inside, the decorating is the colours of the Wimbledon: purple and green.
I'm definitely proud of the tennis achievements of our country.
The Czech Republic, we are a very small country, and look how many great players we have. Right now, we have seven in the top 70 on the WTA Tour and will have four women's seeds at the Aussie Open.
Petra Kvitova & AthletesVoice will contribute to Right To Play International. 
More about: Injuries | Resilience | WTA