Goodbye to 'old Melbourne'
I'm going to buy a photo of Nathan Jones.
You might know the one I'm referring to. It was taken immediately after his goal against Geelong in the last quarter two weeks ago. Fists clenched. Arms raised. Fire in his eyes.
I'm going to ask Nathan to sign it and then I'm going to hang it in the TV room at home. It'll sit alongside my premiership photo with the Swans and my medals from Fitzroy.
That's how significant that moment was to me.
The image is powerful and symbolic of a long journey for Nathan and the broader Melbourne footy club. For so long, Nathan and the playing group were used to getting their arses kicked most weekends. I know how dispiriting that is. I've been in that situation myself as a player.
To see him now leading the team into the penultimate week of the season is incredible. It all seemed like an impossible dream a few years ago. Nathan's goal against the Cats, Max Gawn's celebration after the West Coast game, Neville Jetta crunching Joel Selwood … I don't know quite how to put it all into words other than to say this group has finally wiped out the negativity around 'old Melbourne' and the myth about mental toughness.
I hope they'll be talking about this team for many, many years to come.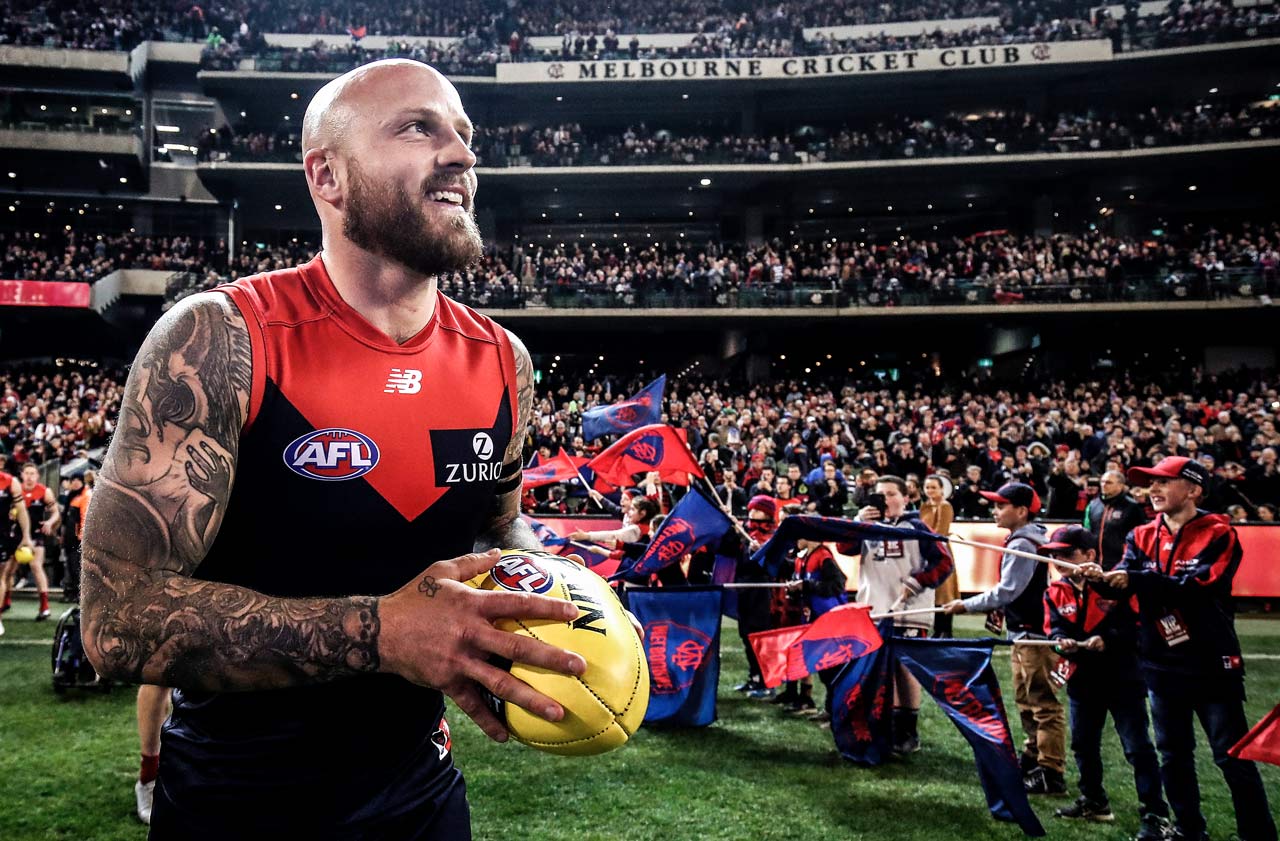 THE APPROACH
The best way to describe the sense of despair, the lack of hope, pervading Melbourne when I arrived is to relay the story of my meeting with Peter Jackson.
Peter rang me for about the third time. I was still living in Sydney, but was down in Melbourne for 'On The Couch'. Peter said, 'I'm in the foyer of your hotel. Can I come up?'
I'd already said no to the Melbourne job a couple of times. They were coming off a 2-and-20 season and we couldn't really see ourselves leaving Sydney. I was committed to my work with the Swans academy. Life was pretty settled.
We started talking. At the time, Peter would've been with Melbourne for six months, tops, after a long association with Essendon. But I could already tell how much the club meant to him. You could hear it in his voice.
Peter was determined to get Melbourne back on track. He knew the players, the members and the supporters deserved better. It was the club of Tom Wills, the creator of our game, and all the tradition that went with that. There were plenty of people around the club who remember the five premierships in six years between 1955 and 1960, but that great history of success was getting further away with every losing season.
To have been downtrodden for so long didn't sit right with Peter. It was weighing on people.
The best way to describe the sense of despair, the lack of hope, pervading Melbourne when I arrived is to relay the story of my meeting with Peter Jackson.
Around that time I had a meeting with Andrew Ireland. He asked me to take a 60 per cent pay cut. I was still really connected to the academy, but I realised the moment had come to move on from the Swans.
Then it was a case of, 'OK, where to now?' I hadn't been looking for anything prior to that. It was a case of asking myself, 'What are my options?' and exploring them.
I asked to meet with the Dees' leadership group. I don't think it's right to reveal the specifics of that conversation, other than to say some of the things they said really stuck with me. About five or six of the guys in that room later texted me. My thinking was starting to take shape.
Mike Sheahan and Gerard Healy were also encouraging me to take the job when we were shooting 'On The Couch'. My wife, Tammy, was supportive and my son, Dylan, said, 'Dad, you've got to take the job.'
That's how it all started.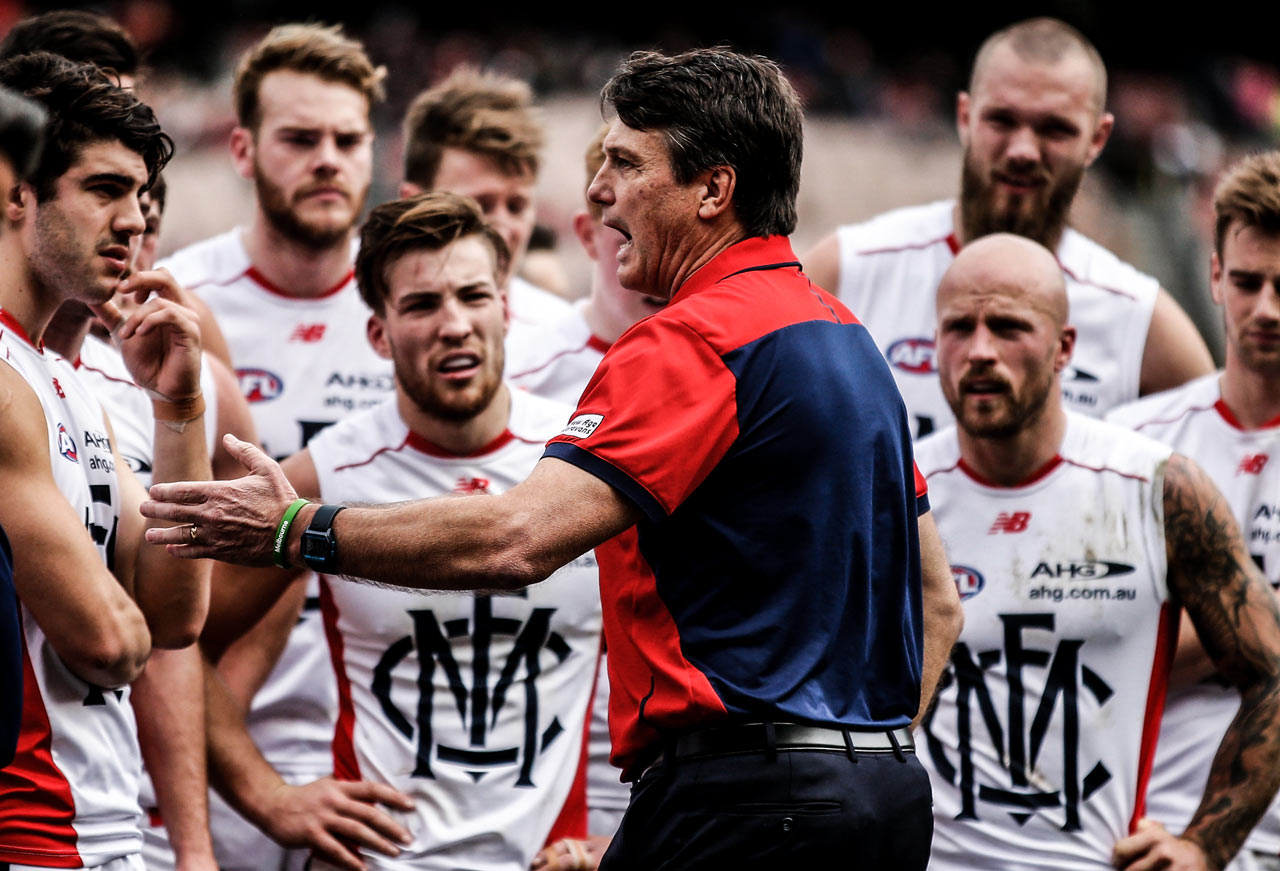 More about: MCG | Melbourne Demons | Nathan Jones | Paul Roos | Simon Goodwin | Sydney Swans | West Coast Eagles