Five issues to define AFL season
Every AFL fan is going into the new season with some hope. 
The competition is so even now, and I'm predicting that will continue. The expansion teams GWS Giants and Gold Coast are older and the top end has come back to the field. There are no blowout games any more, and no teams dominating like the Brisbane Lions did in the early 2000s and, more recently, the Hawks.
Based on what's happened with the Western Bulldogs and Richmond sneaking off with the past two premierships, I think there's probably six genuine contenders and maybe another four whose supporters are going to give themselves a chance.
The interstate clubs have obviously got a bit of an advantage through their home games, so four of the six teams I'm tipping to definitely make the eight are Sydney and GWS, Port and Adelaide. I'd also include Richmond and Geelong. Then I really like Melbourne, the Bulldogs can get back in, and Essendon was there last year, so they're probably the next group.
There's no doubt equalisation works; the draft and the salary cap work. Apart from free agency, we've probably gone back to the future a bit, haven't we? It's even: the bottom teams are getting better, the top teams have come back to the pack.
So, just like last year, it looks like it's going to be another cracking season, from the first round to the last.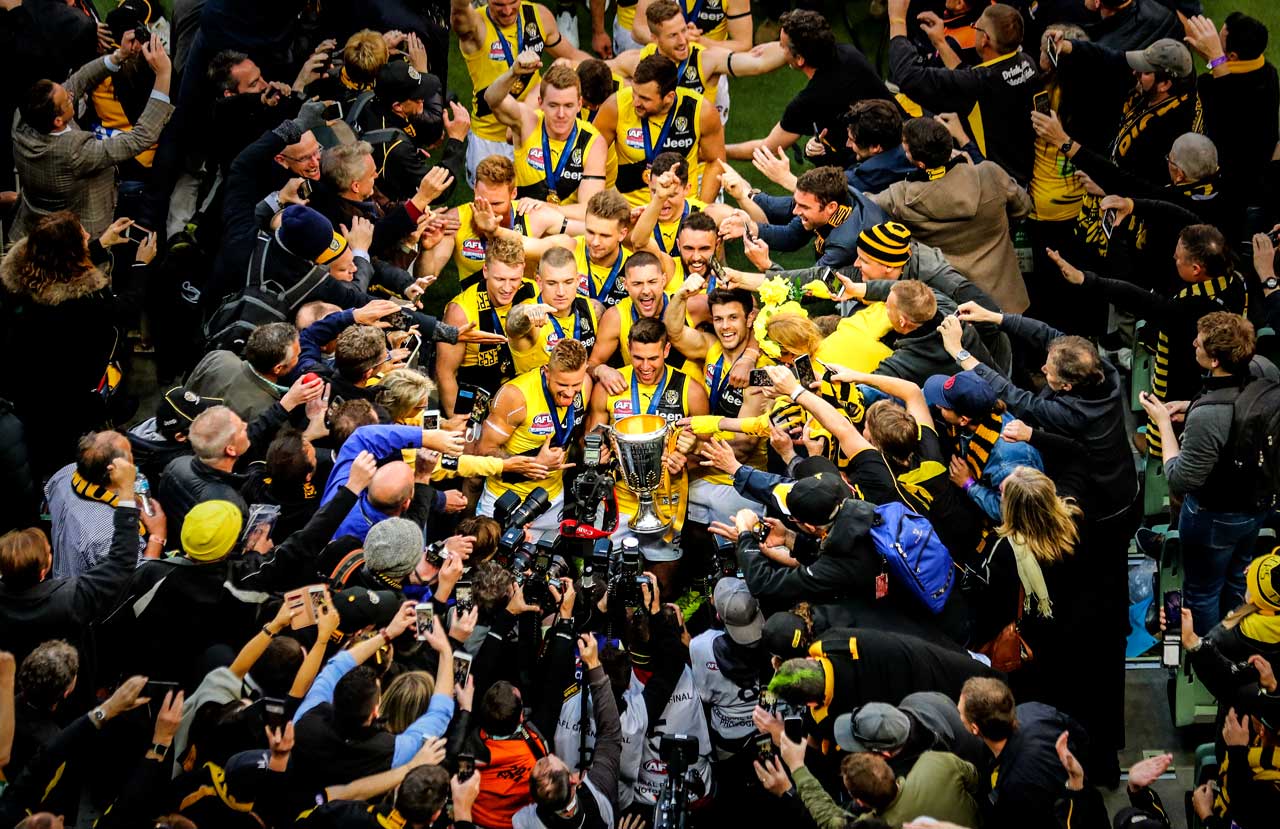 1. CAN THE TIGERS GO BACK-TO-BACK?
There's always a question mark on the defending champions. We saw what happened to the Bulldogs after they won the flag, and I think people see a little bit of the Bulldogs in Richmond.
They're not super talented throughout, and a lot is based on their game plan and their top-end players, so there are some similarities. But I just loved what Richmond did in the JLT Series; they dominated both their games. 
It looks like every player's healthy. It looks like every player has come back fit. Everyone knows their role, and everyone's prepared to play their role. There's no egos in the footy club, so it's a really healthy environment. I can see them being a really strong defending premier.
Can they go back-to-back? Yes, I think they can. It's always difficult, but I love what I've seen in the pre-season, and that's all you can judge it on.
We saw what happened to the Bulldogs after they won the flag, and I think people see a little bit of the Bulldogs in Richmond.
Their best players – Dustin Martin, Trent Cotchin, Jack Riewoldt, Alex Rance – still look hungry and prepared to sacrifice, and their role players are improving, so things are looking good for the Tigers.
There does seem to be a special chemistry at Punt Road. I think people still underestimate the relationships now between the coaching staff and the players. If you've got really good relationships, you can have hard conversations. Easy conversations are, well, easy, when everything's going well. But the big thing when you watch the Tigers play is that you see there's a genuine care for each other, and between the players and coaches, and the result is that ultimately there's a great belief and trust.
From what we saw in the JLT, their defence has got even better, which means they're going to score more, because they're more confident; they're in the right place defensively, which means offensively they take off quicker. So I think their offence will naturally grow on the back of their confidence, and if Cotchin or Martin's got the ball in hand, they're a good offensive team, anyway.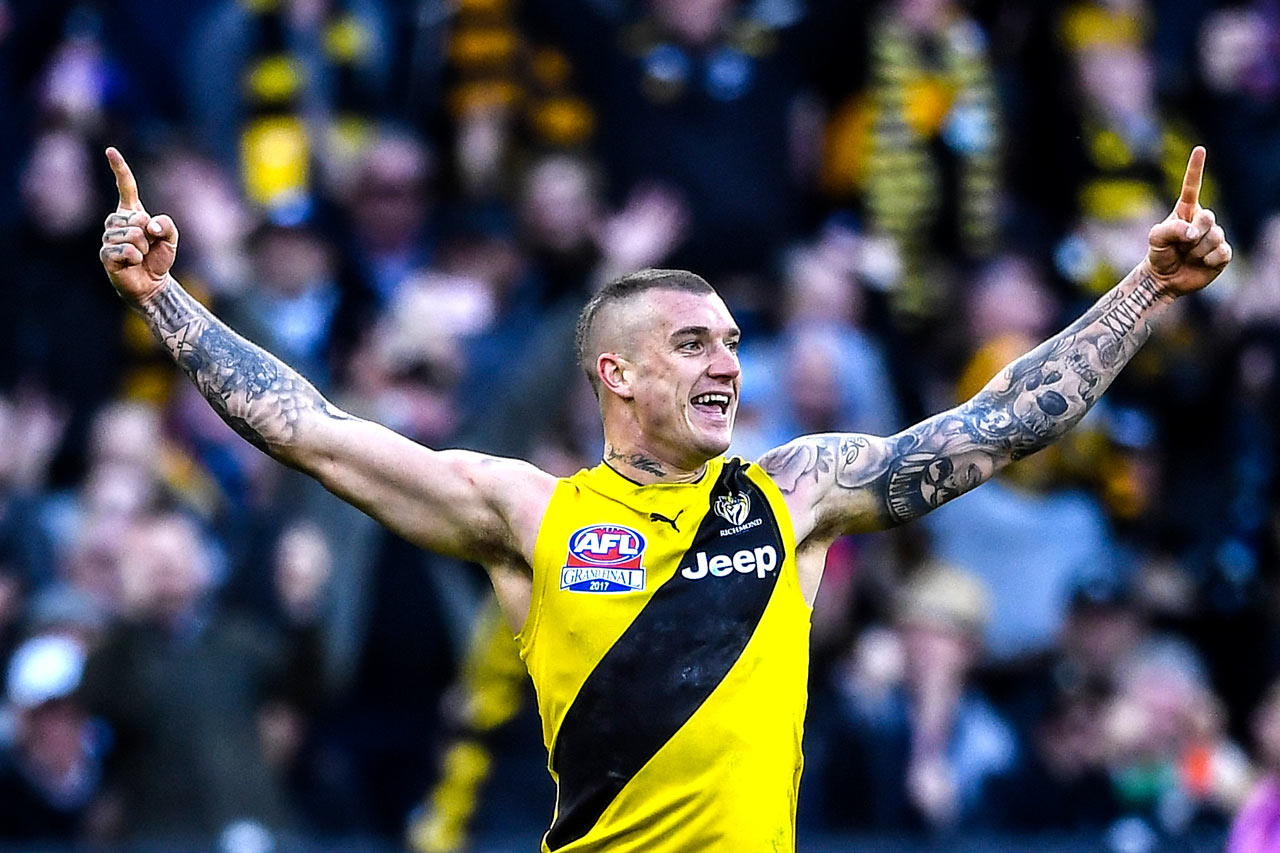 2. ARE THE GIANTS FINALLY READY?
If GWS can become a forward-half team, they're my premiership favourites. That's how close they are.
They need to add forward pressure to their game plan. Not to their talent; they've got enough talent, we've seen that in the past two years. They've won a lot of games and done an enormous amount right. 
But if you look at the game the way is played and the way the teams have won the premiership in the past few years, there's something missing with the Giants: that's forward tacklers, that's keeping the ball in the forward line, that's what happens at re-entries and stoppages in your forward line.
I liked what I saw in JLT1 – I think they had 14 or 15 inside-50 tackles against Collingwood – and I think they're working on adding that. It dropped off against the Swans in JLT2, but if they're addressing it and they're serious about it and they're picking players based on that formula, that still doesn't mean they're going to play one tall forward and five smalls. You can still play Jon Patten, Jeremy Cameron, and Rory Lobb, but just make sure you tackle, and make sure you put small, quick players around them who are going to tackle.
We can see now that talent is not enough. The gap between the teams has closed. It's not like the Brisbane Lions of 2001-02-03 who can rock up for 12 games a year and play at 80 per cent and still win the premiership. When you get to the pointy end of the season, you have to play a certain game style. If the Giants can adapt 10 per cent, they can win it. Absolutely no question.
After two losing preliminary finals, it's the psychological side that's really the unknown. Players can get really deflated because it feels like it's such a long way to get back there. But you start again, and if you're GWS, you'd have to be confident going into the season that you've got the talent to do it – it's about whether they've got the will and the drive.
They had a lot of injuries last year and still made the prelim, so there's a lot of positives there, a lot of really good things that have happened for the Giants. I think people get a bit frustrated because of what they were given through their draft concessions, their academy, access to extra 17-year-olds, and all that sort of stuff. 
But I expect them to be right in the mix, and if they can add that game style that Richmond embraced and the Bulldogs embraced and all the premiership teams before that, they're a genuine chance to win it.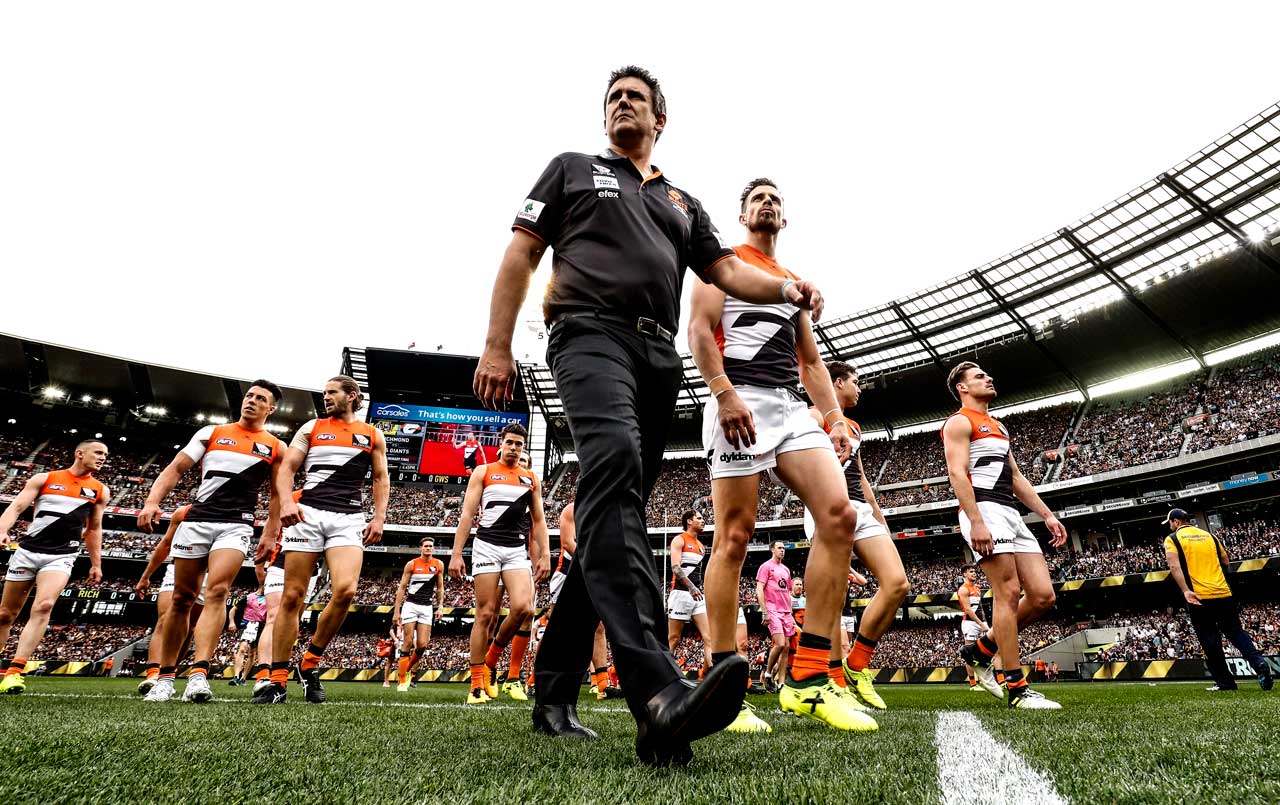 3. CAN MELBOURNE Justify THE HYPE?
Talent-wise, the Demons are in the sweet spot right now.
Last year was always going to be a little bit of a transition and an unknown. I know people don't want to use it as an excuse, but Melbourne had a lot of injuries and they're still a young team.
That excuse doesn't wash this year, though, and I'll be looking really closely at their game style in the first four or five weeks. They need to be a better defensive team than they were in the last two rounds last year. If they can be more consistent with that, their offence can flow from there. 
They've got the talent to kick enough goals, but I was really disappointed in their round 22 game against Brisbane. The Demons were 40-odd points up then Brisbane kicked four really quick goals in about eight minutes. You're 42 points up against Brisbane at the MCG? Good teams win that game by 40 points.
Everyone talks about the loss to Collingwood the following week costing them the finals spot by just half a percent, but I think they just hit a wall. I'm not worried about the Collingwood game, because there's reasons – not excuses – for what happened in that one. It was the week before that was the real shocker.
Melbourne had a lot of injuries last year and they're still a young team. That excuse doesn't wash this year.
The Demons have the talent, the age bracket, and the structure. With Jake Lever coming in, Jesse Hogan coming back, Tommy McDonald forward, Maxie Gawn really good in the ruck, they've got all the tools.
Barring injuries, I think they'll certainly make the eight; their talent and game style are going to win them 13 or 14 games. But to win a premiership you have to be unbelievably consistent around the contest and around your defensive structures, and then you can fluctuate a little bit on offence. Richmond and, particularly, the Bulldogs, showed that. But you can't succeed the other way. 
I think Melbourne's a little bit similar to the Giants of a couple of years ago. The recruiting has been exceptional, and we saw Melbourne's depth through AFLX and the JLT Series. So I think the hype is justified now.
I wasn't critical of their season at all last year. They've gone from four wins in 2014, to seven wins, 10 wins, 12 wins… it's a young team and it's a developing team. They're 100 per cent on the right track, but this year it's time to deliver on the four years of growth and I think they will.
Can they win the premiership? It's possible. Absolutely. But let's get into the eight first and go from there.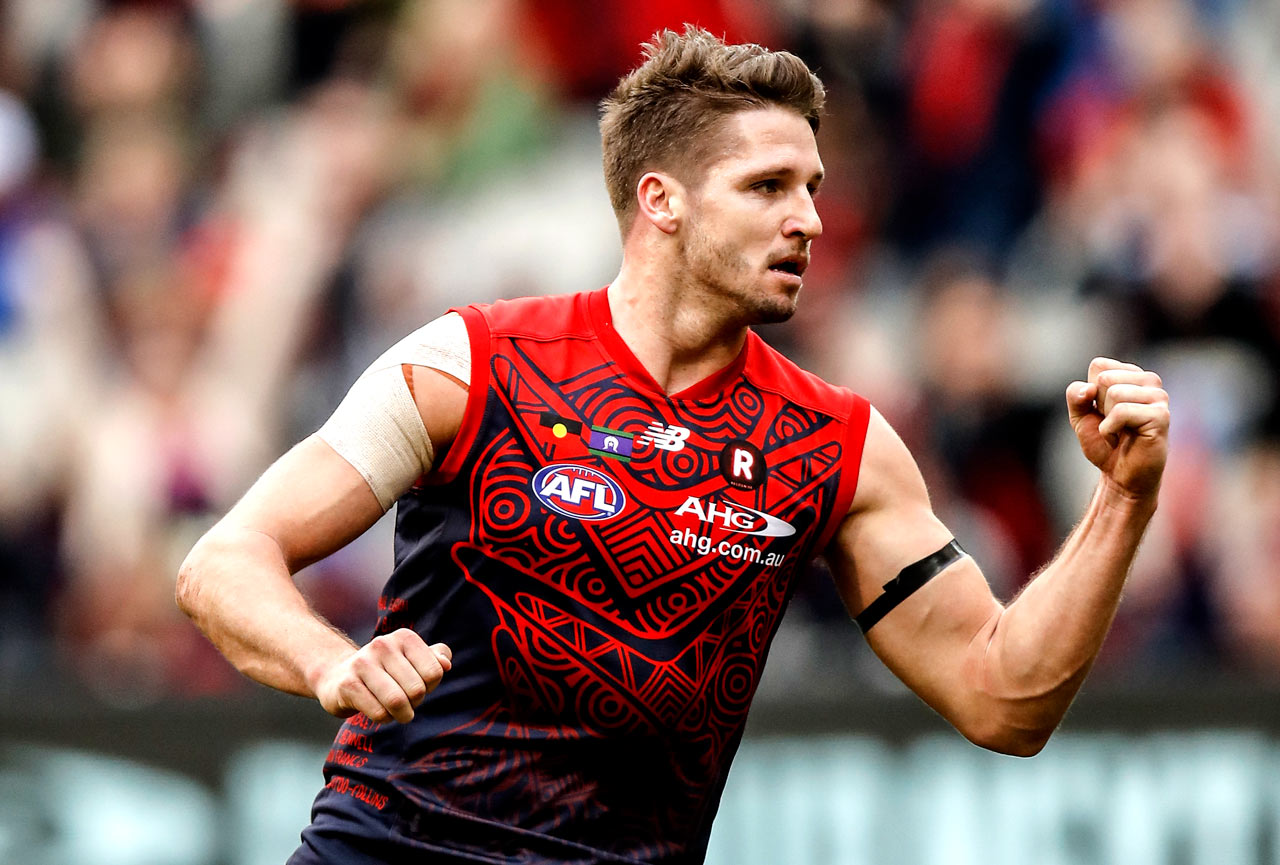 4. WHAT DIFFERENCE WILL ABLETT MAKE TO GEELONG?
Gary Ablett is the best player I've seen. So it's all about attitude. Gary's attitude.
It's about him wanting to get back to Geelong, and about him embracing what Chris Scott wants him to do – whether that's 50-50 midfield/forward, 80-20 forward/mid, or whatever.
The disappointment at the end of Gary's time at the Suns was from a leadership point of view. But let's move on, and let's say he's got Joel Selwood, who's a great captain, he's got Paddy Dangerfield, who's top two in the comp with Martin, and Mitch Duncan now has really developed.
So it's about Gary really embracing the role that he's asked to do, and I think there's similarities with when Leigh Matthews went forward later in his career at Hawthorn. If Scotty asked Gary to play 80 per cent forward, wow, he could be a 40-50-goalkicker, he's that good.
If Gary's attitude is 100 per cent, if he's spot-on, and embraces it, then my prediction is it will work really, really well. But will it get the Cats from where they were to where they want to get to?
Tom Lonergan and Andrew Mackie are the sort of big losses that balance out the very big "in" a bit. And what Geelong haven't been able to do is to be a tackling forward-half team either. But that's been more about injuries than desire. They've had a lot of their smalls out: Lincoln McCarthy, Corey Gregson, Nakia Cockatoo… who's a medium, but a tackler, so they just haven't had that group available.
If you throw Gary into the forward line and the midfield and if you get some smalls in there that are going to tackle, I think they're a real contender. And if Gary's on board and plays the way we know he can, they can win the flag.
Where would I play him? Mostly forward. The problem I have is Duncan, who has now developed into a fantastic midfielder, and you've got Selwood and Dangerfield. Then you've got Sam Menegola, who's predominantly a midfielder as well. So the difficulty is if you throw Gary into the midfield you're pushing out a bloke who probably can't play anywhere else.
Look, I suspect he'll play through there, because he's such a champion, but the Cats have unearthed enough other midfielders that I don't think that area is the problem that perhaps it was.
It's the forward line that needs addressing, which is why we all debated Harry Taylor's move there in 2017.
Taylor wasn't doing much, but at least when he was forward Tom Hawkins was kicking goals – and that's what you need from Gary: assistance to Hawkins. And there's no better player than a Gary Ablett, if his attitude is right.
5. WILL PORT'S RECRUITING SPLURGE PAY OFF?
I like what Port have done. 
When I was speaking to Jack Watts during last year's trade period and he was picking my brain about where I thought he should go, I looked at Port and said 'Wattsy, Port have got really good inside midfielders, with Ollie Wines and Travis Boak and Brad Ebert, and if Tom Rockliff's going there, that's another inside mid.
'You've got a big power forward in Charlie Dixon, you've got Justin Westhoff who can play tall up there, you've got Paddy Ryder.'
One of Wattsy's strengths is that he knows what he's good at, and that's the disappointing thing about how he finished up at Melbourne: when we utilised him in those roles he finished fourth in the best and fairest, when they asked him to do things he's not capable of doing, trying to make him a key forward, they ended up giving him the flick.
I think the Watts-Port fit is really good, and we saw that in the JLT Series. We saw Watts kick six, but we saw Dixon crashing in, and there's Chad Wingard and Robbie Gary up there and Sam Gray who buzzes around and tackles and chases. 
The only thing we still question Port on is that absolute trust factor. Do we trust their game style? Do we trust their team in big moments? They haven't been able to deliver on that, but I think they are definitely heading in the right direction.
Motlop's a bit similar to Watts, but we know that Steven is not going to be the star – so don't ask him to be the star, give him a role to play, whether it's high half-forward pushing up the ground, or whether it's wing.
What we know with premiership teams is everyone has a role to play and everyone knows their role. Richmond proved that again last year.
So it's about Kenny Hinckley defining roles, and embedding behaviours. They were a better defensive team last year, so I think their game style is absolutely on the right path, but it's about habits, it's about trusting them.
In terms of their new recruits, I love Rockliff; he's a great player, he's hard, he's tough. Port are very, very much in the mix and, providing there's real clarity around their roles, I expect the new guys to deliver, given the players that are already there.
What Port already had was great. What they needed was Jack Watts, which we've seen in the JLT. I know the baggage and I know the reasons he's not still at Melbourne – all I'm saying is that I wouldn't have got rid of him. He's just a great pick-up for Port and I wish him luck. 
But I'm still hoping the Dees win the flag. Fans need hope. And this year, in such an even competition, everyone's got some.
More about: Collingwood | Dustin Martin | Essendon | Geelong Cats | GWS Giants | MCG | Melbourne Demons | Paul Roos | Port Adelaide | Richmond Tigers | Sydney Swans | Trent Cotchin