Changes that show Shaw deserves shot
North Melbourne's decision on a new coach is probably a two-step process.
If someone like Alastair Clarkson or John Longmire – that is a premiership-winning coach – is available then you have to go with them straightaway, no question.
If they're not, then Rhyce Shaw is in the box seat. Since taking over from Brad Scott he's done a great job.
Clarko's definitely not going to go there and I would think John Longmire won't either. I would encourage North Melbourne, as they go down their list and get to a point where they know they can't get a premiership coach, to seriously consider signing Rhyce straightaway.
North are in the position where they can make that move. Carlton is a different scenario. North have had a stable and young coach in Brad Scott who's coached for 10 years, they've had a settled membership base and they're ready for something different and fresh.
There are enough reasons to put him in and if it doesn't work out – and I'm not suggesting that's the case – I don't think anyone is going to look back and say, 'Why did you put Rhyce in?'
If it does work out, and I expect it will, people are going to look at it and say, 'That's a smart decision'.
When it comes to committing to that decision, the club will weigh up a lot of different factors. The way they are playing since he's taken over and how the players are responding to him. What they're seeing now is the players are responding and they are playing some good footy.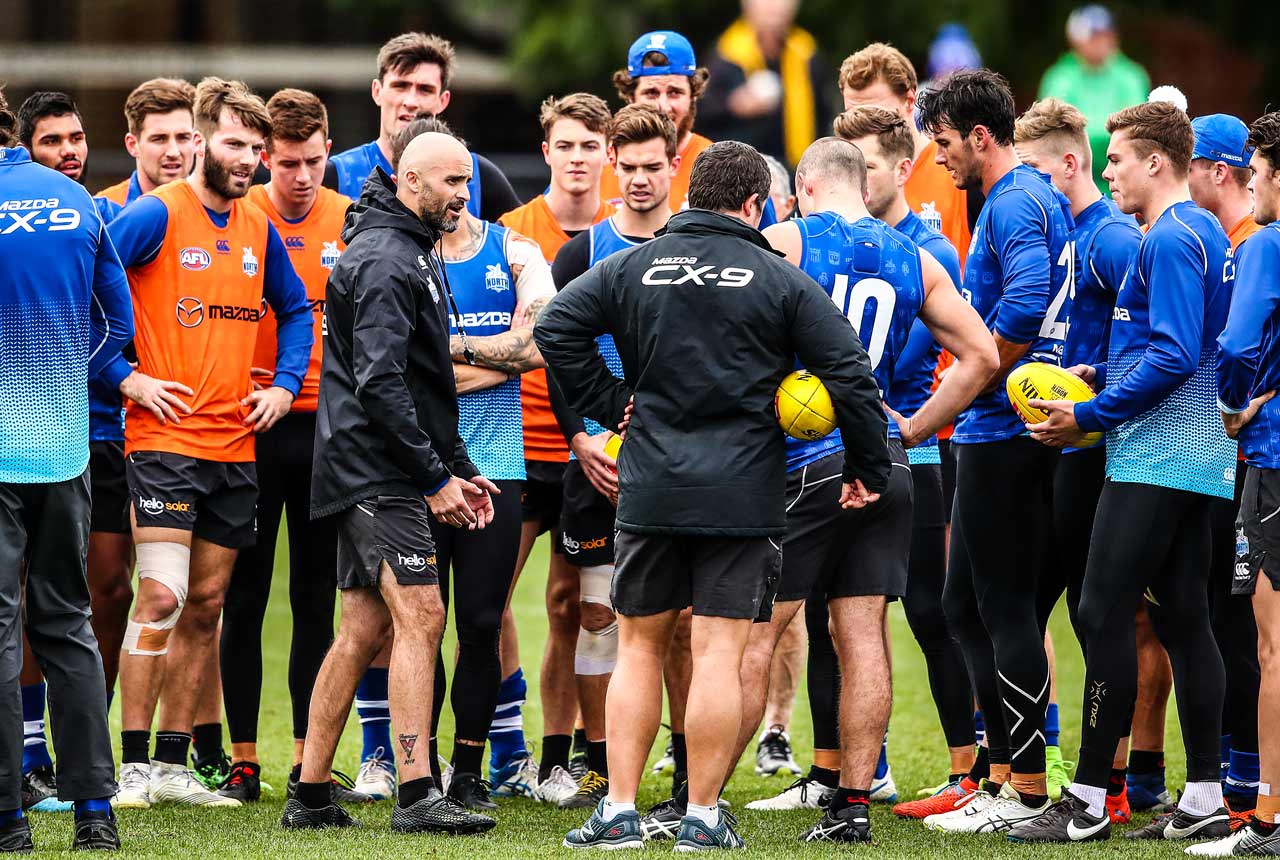 'BLOODY OATH IF WE CAN DO THAT'
Rhyce and I are similar in terms of relationships and making players feel valued.
I brought him to the Swans in 2008. Picked him up at the airport the day he arrived, which I know surprised him. I told him, 'I want you to come and play with us, the least I can do is pick you up at the airport'.
We had been chasing another player at the time who was going to be costing us an early draft pick and I wasn't prepared to do that. I have good relationships with player managers and I got a call from his, who said, 'Would you like Rhyce Shaw?' I found out we'd get him for a fourth round draft and I said, 'Bloody oath if we can do that…'
He was in a tough situation at Collingwood. He'd had a bad grand final against the Lions, a few other things going on and he just needed a change.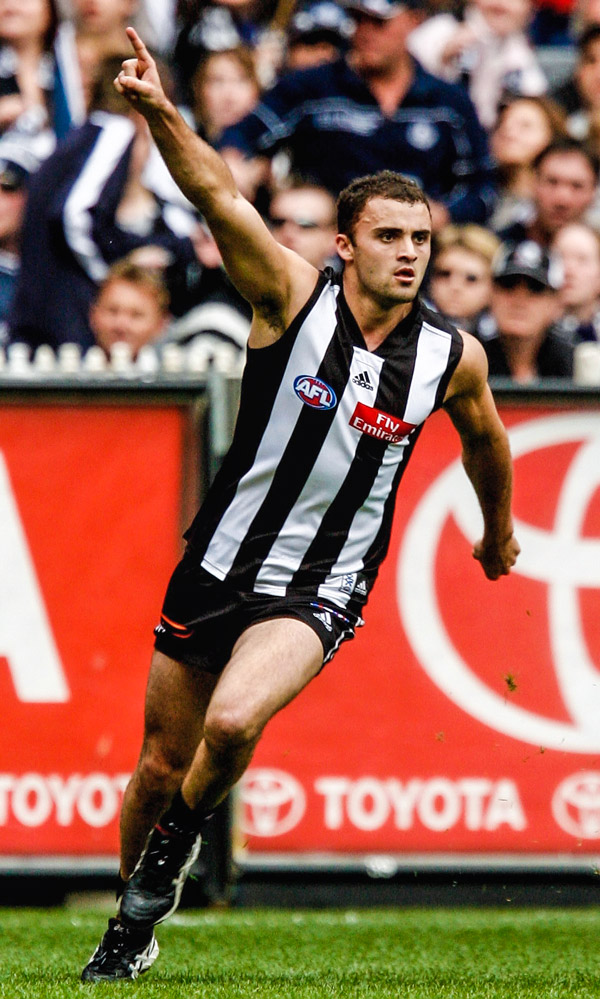 When I got that call and knew the type of player he was and the type we were looking for, we quickly facilitated that. Having left Melbourne myself to come to Sydney, I knew what a great environment it could be for him as well, and that's how it turned out.
It was about character as well as skill set. We had a long successful formula, that John Longmire has continued, of bringing players from other clubs and saying, 'Look we'll back you, you'll get a game and if you do well you'll keep on playing'. You gave them confidence and an opportunity and they paid you back in spades.
There are enough reasons to put him in and if it doesn't work out – and I'm not suggesting that's the case – I don't think anyone will look back and say, 'Why did you put Rhyce in?'
Rhyce walked in seamlessly as soon as he got to the club . The players embraced him and the coaches embraced him. He was meant to be there.
We hit it off from day one and had a really good relationship. He played fantastic footy under me and continued to under John Longmire, developing as a leader.
He was a good person, with a good attitude.

I really have a lot of time for him. We've had a couple of recent discussions around his plans, most of the time just reaffirming what he thinks, just helping him out.
You love to keep in touch with former players and you love to see them do well. When I took the job at Sydney I reached out to Robert Walls, and David Parkin has always been very good.
Once you play with people or coach them, you have a good affinity with them. I'd love to see Rhyce keep playing winning footy.
More about: Carlton | Coaching | Collingwood | Grand Final | North Melbourne | Paul Roos | Sydney Swans