Paul Langmack - Contributor
A little bloke smashing giants
The opposition used to get sick of the sight of Steve Folkes.
Why wouldn't they? Folkesy kept smashing 'em. No one likes that.
He may have only been small, but he had great technique. And he was fearless. He'd set his feet and drive into the bloke carrying the ball, aiming around the ribs or straight across the chest.
I saw him knock so many bigger blokes off their feet and slam them on their backs.
He was fit and uncompromising and tough. He had this attitude that he was going to whack people and hurt people, which was good. Folkesy did it legit. He'd never take a backward step.
He and David Gillespie could whack 'em big-time, you know. They were brilliant, deadly defenders and they were both on our team at Canterbury. How good was that?!
Folkesy had a way of really upsetting Steve Roach. He'd go in on big Blocker with his arm raised above his head to hit him high in the body, but he also got him in the face a few times in the same motion. I'm pretty sure he broke Blocker's nose a couple of times.
I'd say, 'Oh Blocker, geez you're looking good mate,' and he'd be after me for the rest of the match, wanting to kill me. Folkesy had got him, but I'd pay the price for geeing him up.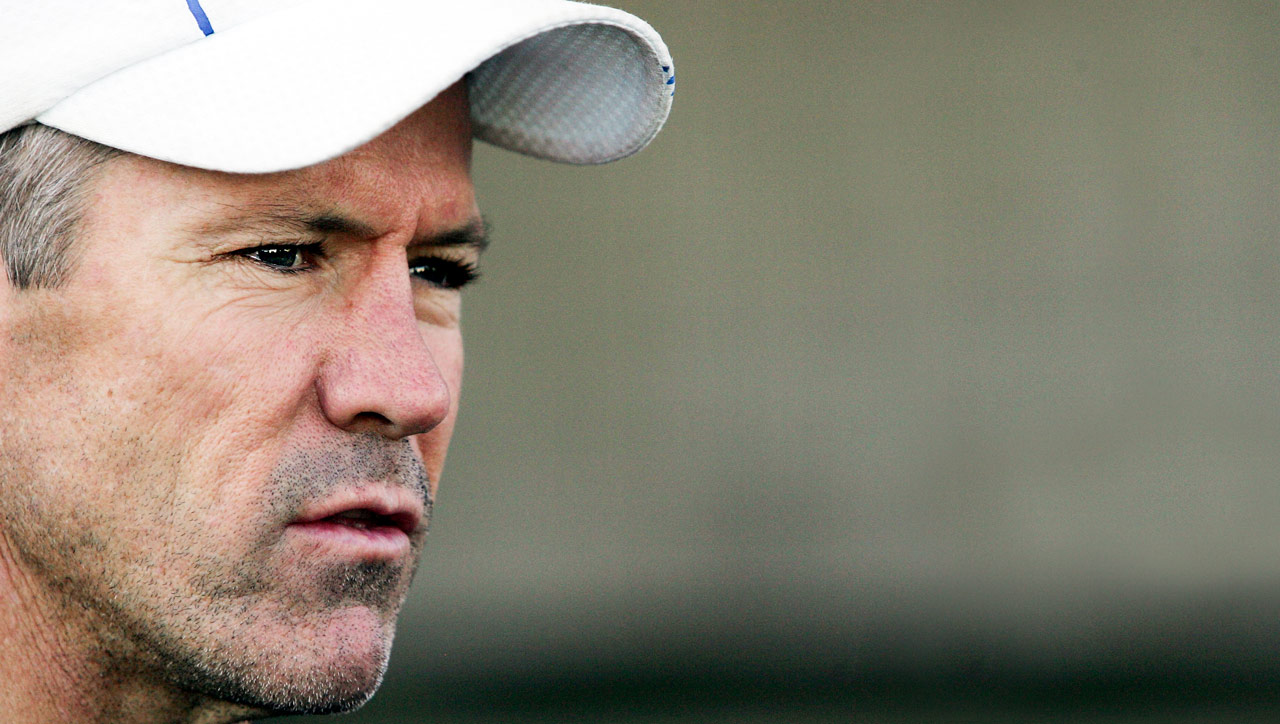 LITTLE BLOKE, BIG HITTER
Folkesy was seven years older than me and had been playing first grade for five years when I made my debut in 1983. He'd already played in two grand finals – 1979, when the Bulldogs lost to the Dragons, and 1980, when they beat the Roosters. He was making a sensational career for himself.
The thing I noticed about him, first at training and then in games, was how he had that tackling technique down pat. It was all about footwork. All the tackling comes from your legs. He'd plant his feet and then launch into the ball-carrier using the power in his legs.
He looked like he was a natural at it, but I had to practice it. I picked it up well enough and I had to, because that was how we did it at Canterbury. It was the first thing I learned about Folkesy's whole approach to life. He gave it his all.
He obviously wasn't the biggest player going around – he came to the Bulldogs as a five-eighth – but there was no-one fitter. He had a bit of skill, but it was the way he'd smash blokes that set him apart.
Folkesy had a low centre of gravity and those blokes, at that height, can be very good defenders if they want to be. If they're prepared to put their body on the line. Not everyone will, but Folkesy did.
He had this attitude that he was going to whack people and hurt people, which was good. Folkesy did it legit. He'd never take a backward step.
He didn't say much to me straight away, but I gradually got to know him and I really liked him.
He had a serious persona, but there was a dry humour behind that. He could be pretty clever. He could also be a smartarse at times, as we all are, but he was a great bloke – one of those blokes you need to have in your team because they're big on camaraderie.
I won two comps with Folkesy in 1984 and '85, playing in the back-row together. He was a big-game player. The size of the occasion never bothered him. It just made him tougher and harder.
Folkesy had already started playing State of Origin for the Blues in 1986. I got picked for the first time in '87 and, like it is with every player, it was the speed of the game that stunned me.
I remember it was a minute from halftime in my debut and we got a penalty. I'd hardly had a chance to breathe and I said to Folkesy, 'Geez, how quick is it?' He said that was what everyone had to learn about Origin.
We were both in the team for the second game of the 1988 series when Mick Stone sin-binned Wally Lewis at the old Lang Park in Brisbane and the crowd started throwing beer cans on the field.
They were full cans, so you had to watch out. Folkesy had his serious face on that night.
Vale Steve Folkes ?

The former Kangaroo died aged 59 after suffering a heart attack.

We send our condolences to all of his family and friends at this difficult time.#NRL pic.twitter.com/oiYtE8Fcbr

— Australian Kangaroos (@Kangaroos) February 27, 2018
THE SHOCK
All up, Folkesy and I played in four grand finals together – 1984, 1985, 1986 and 1988 – and won three of them. He played in six grand finals in his career and won four.
Put Origin and Test football on top of that and add in his success as a coach – including leading the Bulldogs to a premiership in 2004 and stints with the Tigers and even the West Indies cricket team – and that is one hell of a career.
Not many people can match that, but he was never one to blow his own trumpet. He just got on with business and kept working hard and committing himself.
When you win a comp together, you become mates forever. You might only see each other once a year in some cases, but you love each other as footy mates because you've got history together. Your careers are in the books.
He was a big-game player. The size of the occasion never bothered him. It just made him tougher and harder.
Life's so quick and you're so busy that you can't catch up with people as often as you'd like, but when you bump into each other you don't have to say anything about what you did together. It's understood.
It's always been like that with Folkesy and me. It's like that with all of the guys from those great Canterbury teams.
But now he's gone and I'm in shock.
Someone rang me yesterday and said, 'Mate, I heard Steve Folkes passed away'. I said 'Bullshit!' and then I rang Terry Lamb. He said, 'Yeah, it's right'. I spoke to Darryl Brohman and I said, 'Mate, everyone's worried about next week, next year, when we should just live every day like it's our last'.
Folkesy, as fit as a fiddle, and all of a sudden he's dead from a heart attack at just 59. And it happened while he was doing some training. He was super fit, he never smoked, hardly drank and was always training and doing weights. It's hard to comprehend and it certainly isn't fair.
I had my own issues with cancer and it taught me you've got to live every day and enjoy the moment, instead of worrying about tomorrow.
Folkesy made every day count. He lost his wife, Karen, five years ago, so he knew too well how life can be taken away.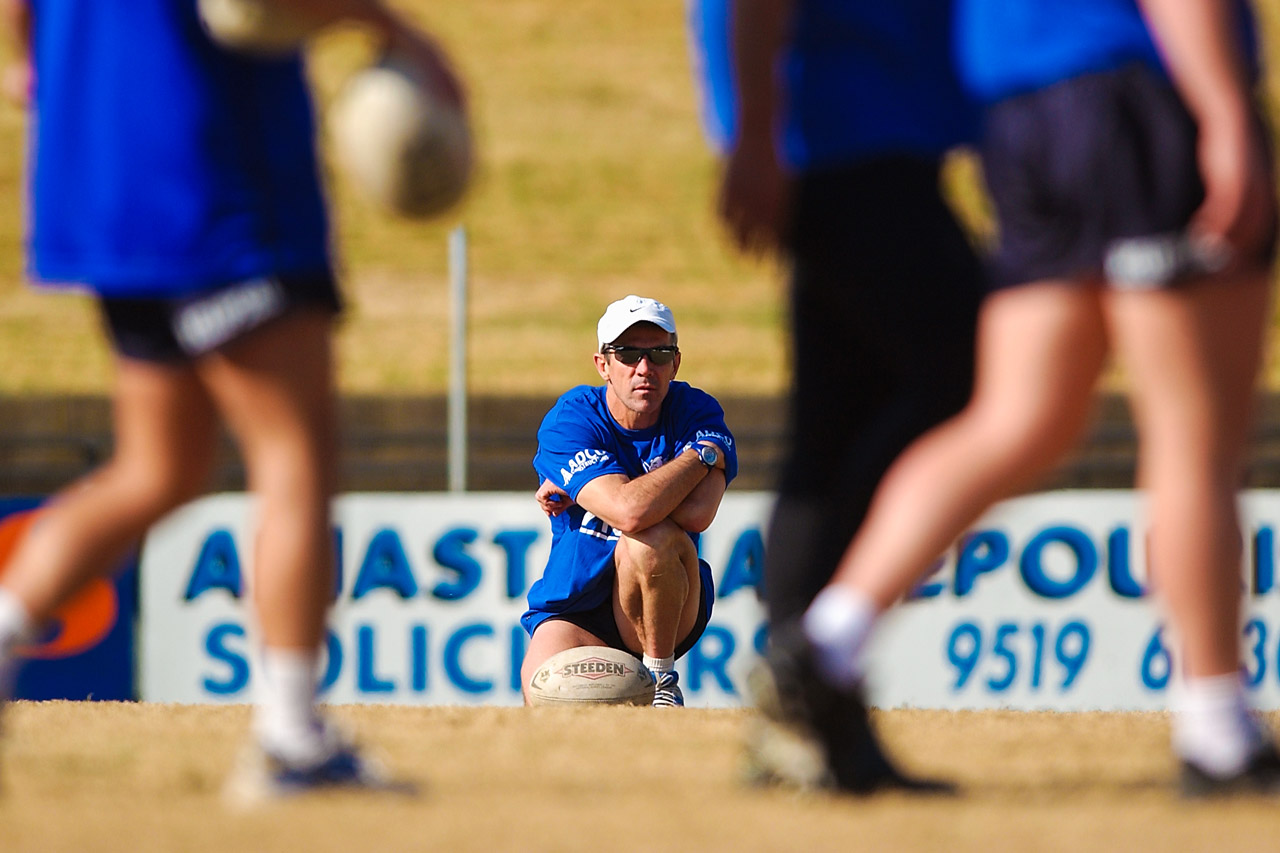 LIVE FOR EACH DAY
The 1980s was a great time in football and people like Folkesy helped make it that way. The Dogs of War, as we were known at Canterbury, that was right up his alley.
There were some very tough teams going around during that time and we all had respect for each other. One of Parramatta's greats, Peter Wynn, rang me yesterday and said, 'Make sure you tell me what day and time the funeral is, I'm coming'.
Folkesy and Wally Wynn are a similar age and they went to teachers' college together.
We're all mates from that time. The Balmain players and the Souths guys as well. We loved playing against each other because we knew it was going to be tough and hard.
They're the best games to play in, when you know there are going to be confrontations. You know you're going to get smashed and you're trying to smash them. It was a physical challenge.
Toughness is a lot of things. It's doing things you don't want to do. Under pain, you might not want to take the ball up, but you take the ball up.
It can also be something as simple as not wanting to do the washing up, but you do it because it needs to be done. That's a little bit of mental toughness in itself.
Folkesy played above his weight and smashed blokes he shouldn't have been able to smash, with perfect tackles. Other times, he'd cover for teammates' mistakes, diving on the loose ball when he knew a big opponent would drop on top of him.
I can't believe Folkesy's gone.
If it can happen to a bloke like him at his age, it can happen to anyone. That's why you've got to pinch yourself and say how lucky you are every morning when you wake up.
More about: Canterbury Bulldogs | Steve Roach