I thought everyone lived on boats
Patrick Johnson is the only Australian to break the 10-second barrier for the 100m, running 9.93 in 2003. In this extract from the Talking With TK podcast, Johnson reflects on his unusual entry into the world and his national-record run.
I was born on a speedboat en route to Cairns Base Hospital. There's a little mission called Yarrabah which is about an hour and a half outside Cairns and, of course, the fastest way when my mum was in labour was speedboat. I didn't wait and it says I was born on a speedboat on my birth certificate.
I thought everyone was born on speedboats. Unfortunately, my mum passed way in a car crash when I was two years old. My old man took me to live on a boat, which I did for 17 years. Again, I thought that's what everyone did – you lived on a boat, went to school and went fishing.
My dad was from County Carlow and he fell in love with my mum when he came here working. It was the '60s and '70s when you could work anywhere. He was a jack of all trades – a mechanic, boilermaker, chef, shearer. In that day and age, you had to be a bit of everything.
I was probably about seven before I learned how my mum died. I always wondered why it was just me and my old man. You'd come up to Mother's Day and people are asking, 'are you bringing your mum in to school?' And I'd be saying, 'no, my mum's passed away'. I had to learn fairly early and understand what that meant.
There'd be a light comment of 'where's your mum?' And I'd be like, 'she's in heaven'.
I've got to give credit to my old man. He was able to look after a little ratbag, making noise, running around, going stir-crazy on a little boat. Credit to him to be my father and also my mother to me.
Living on a boat was pretty idyllic for me because I had freedom. If I lived somewhere else, I might not have had that opportunity.
My dad always made sure he enshrined in me where I'm from and my background.
He impressed you have the best of both worlds. You're Aboriginal, you're Australian and you've got Irish heritage. It was about being proud of every aspect. And I'm proud of all of it.
You can pigeonhole me but the reality is I'm Australian and I'm proud of that diversity, which I think is what you see in Australia.
There's a strong history to it but also a history that needs to be told. I think we're coming along in leaps and bounds in that. Personally, it was about understanding where I was from. Where my heart and soul is.
Originally, my family is from Lockhart River in far North Queensland but they were removed to the Yarrabah mission. To me, that's history and it needs to be told, but it's also what made me who I am and my opportunities have come from that.
I've always been a positive person. I don't look at the pettiness. I look at how we can move forward. For me, it's about what you put into life is what you get out.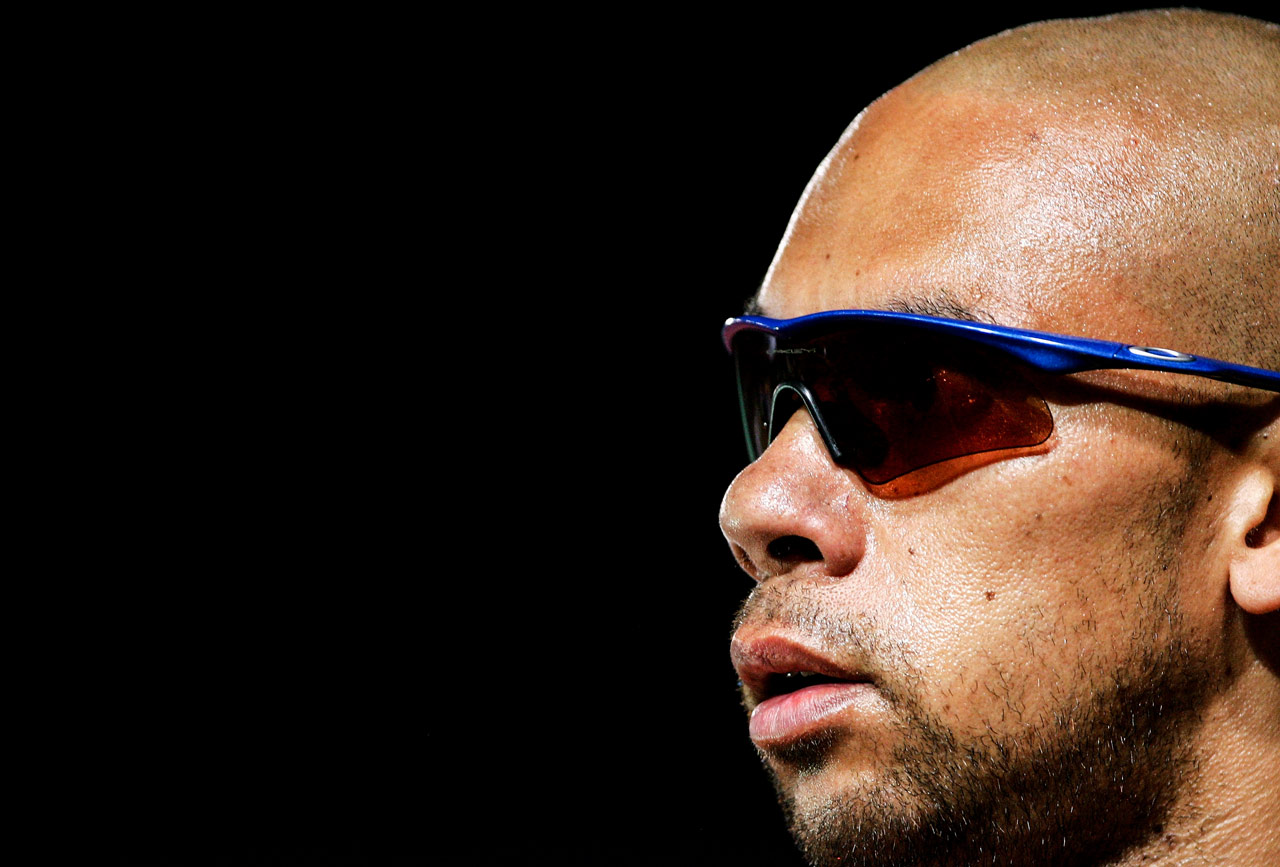 Since the age of two, I was living on the boat, smelling salt air. I was probably born with salt air coming through my lungs. Living on the boat really instilled in me a connection to nature and how what you do in everyday life affects your surroundings.
It affects the way you think, it affects your energy. For example, I learned at an early age I'd only fish what I needed to eat. Don't get 10 fish. Get two if I'm lucky to get them and cook it up for my old man.
To me, I just thought it was a normal way of life where you appreciate your surroundings and that's where I have that deeper connection with nature.

I went to about 24 different schools along the coast. My dad had different jobs, so he might rock up to a place and be a mechanic for couple of months or a year. Then he might not like the place and we'd move on. That was tough on me because I might be in a school for one day, one week or one month or a couple of years.
Getting education was key and my old man was very strong on that. But sometimes I missed out. You've got to make new friends, adapt to new teachers, adapt to new environments. The only constant for me was living on the boat.
I had to learn fairly quickly. Sometimes it was life-and-death situations. If an anchor got caught in the reef, somebody would have to dive down and get it out. We knew there were sharks everywhere and we gave them respect because this is their environment.
If my old man's got to dive down to get the anchor out of a reef, someone's got to watch out for a tiger shark coming through.
More about: Olympic Games