It was my dream to play in the NBA, but at the under-17s Basketball World Cup in Spain, I realised that would probably never happen.
Don't get me wrong: it was a great experience. I got a lot of game time and played well. The team even made it to the quarter-finals, where we led Spain for the whole game before getting pipped in the fourth quarter.
I was proud of how we played, in a tournament full of guys who would be competing for a spot in the NBA one day, but the experience made me realise how narrow that pathway is.
Funny enough, at 6'6'', my height counted against me a little as well. Most small forwards in the NBA are at least 6'7'' and at the top level, that extra height can make a huge difference.
These realisations prompted a chain of events that led me to signing with the West Coast Eagles.
Even when you're at the elite junior level of basketball, the odds of making it to the NBA are tiny. Before going to Zaragoza, I'd been considering American colleges and dreaming of playing basketball in the States. All of a sudden, that just wasn't a life I wanted anymore. I felt it was a naïve dream.
If you're going to attend college on the other side of the world for four years, just to have a chance at making it, you have to be 100 per cent 'in', otherwise it will never work.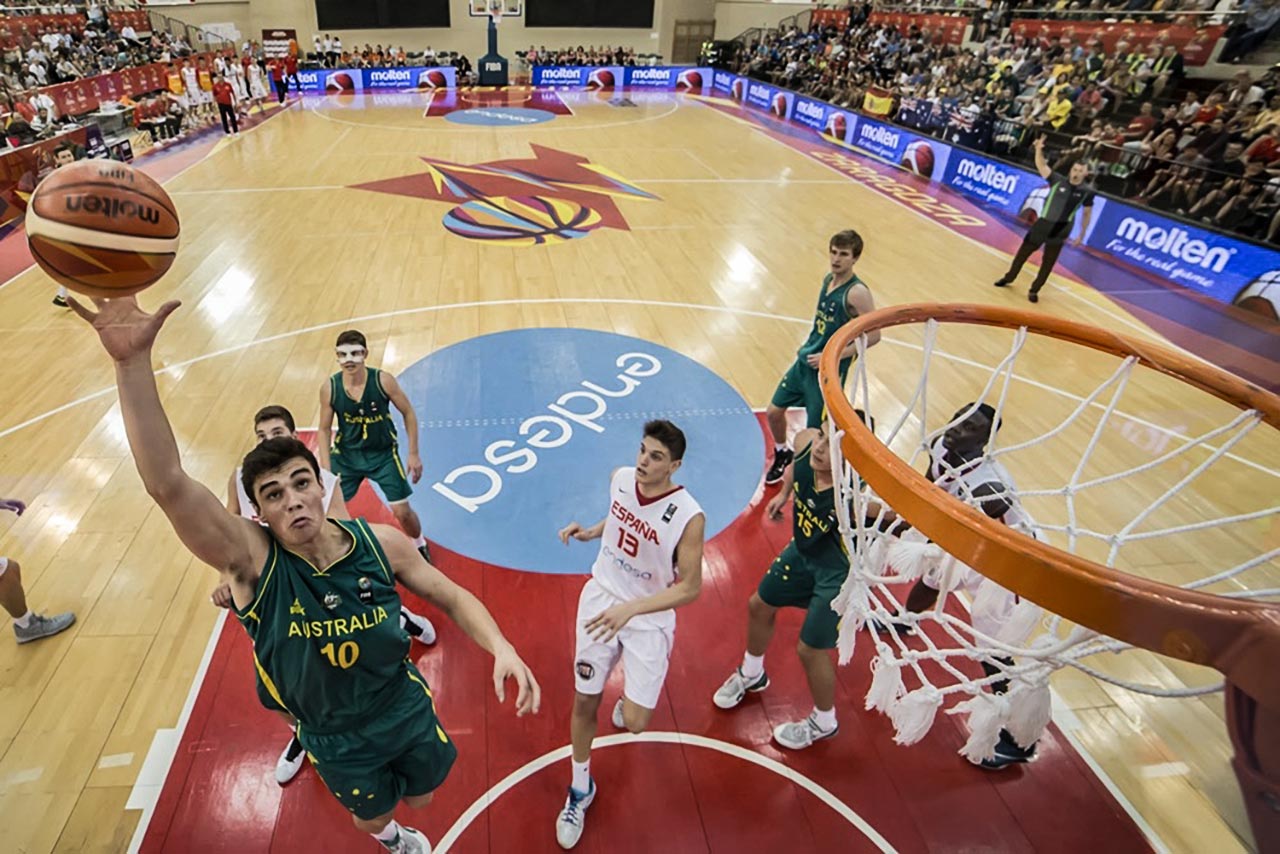 Back in Australia, I knew we had our own problems. There are too many places on NBL rosters being taken up by American imports.
Each NBL team is allowed three imports, which is a quarter of a 12-man squad. Those imports are usually starters, then you've got the established Aussie pros competing for the remaining starting spots and minutes off the bench.
That dynamic means the NBL is tough to crack for young Aussies. A lot of talented basketballers aren't being given the chance they deserve or the minutes they need to improve.
The more I thought about these things, the more disillusioned I became. The biggest thing I realised in Zaragoza, however, is that deep down I just wasn't in love with the sport like the other boys were.
After I got back from Spain, I was pretty run down because I'd put in so much work to get to that tournament. I was burnt out and felt I needed a break to find my love for basketball again.
During that time, I got back into footy, a sport I've loved ever since I was a kid. Pretty quickly, I realised footy was what was in my heart and what I was most passionate about.
I grew up playing Aussie rules and was a decent junior, even winning my league's best and fairest award. I was confident that if I could tap into those skills and trained hard, there might be a future for me in footy.
In basketball I was semi-pro, and at that level you have to pay your own way a lot of the time. Training, recovery sessions, massages and physio treatment all cost a lot of money and on the weekends, you're probably playing in front of a couple of hundred people. I wanted to challenge myself on a bigger stage.
One day, I want to be part of an AFL team running out to play in front of 100,000 fans. That's what excites me. These AFL clubs have the resources to make you the best athlete you can be and with my height and athleticism, I think I've got a lot to offer as well.
I'm not the first to make this switch either. For all these reasons, we've seen a lot of guys leave basketball for a career in the AFL. There was Hugh Greenwood, Corey Maynard and Jack Madgen. And more recently Tom Fullarton, Austin Bradtke and Luke Jackson, who were also Aussie under-17s players.
I think there will be more to follow.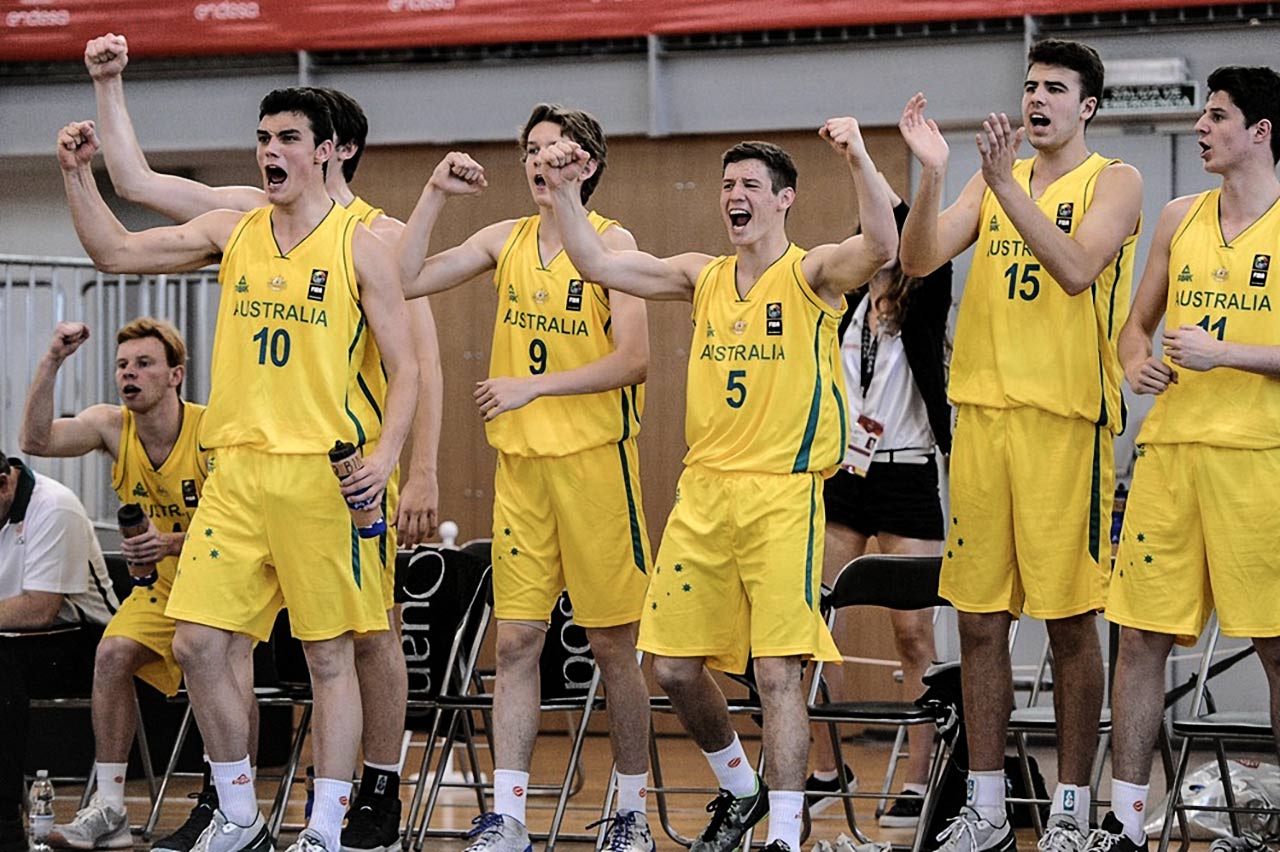 I THOUGHT I'D BLOWN MY CHANCE
After returning from Spain, my agent and I started to explore opportunities for me in the AFL and from the start, there was some interest from different clubs. Hawthorn ended up taking me on and I was in their program all throughout Year 11 and 12.
The Hawks were unreal to me and gave me plenty of opportunities, but it just wasn't the right time for me to be treating things so professionally. It was my final year of school and I wanted to focus on my studies.
I scaled back my sporting commitments and decided to use that year as an opportunity to get over some injuries. But that decision came at a cost: I was dumped by Hawthorn.
I remember the phone call all too well. By the end of year 12, I was 110 kilos and my skin folds were 137. My body was not at all where it needed to be if I was to have a chance at making it in the AFL. So the Hawks let me go. I was gutted.
I remember not leaving my room for days and just feeling sick about it because I didn't know whether it was my one and only chance wasted. I was embarrassed and felt like I had let my family and friends down.
I didn't know if I would ever get another opportunity, but I had this incredible desire to play in the AFL and I refused to give up. I wanted to prove to everyone and myself that I was good enough and that I could reach the highest level.
I got back into footy, a sport I've loved ever since I was a kid. Pretty quickly, I realised footy was what was in my heart.
From then on, I was in the gym every day. I was determined to prove everyone that doubted me wrong.
I decided to play another year of basketball with my SEABL club, the Melbourne Tigers, so I could get myself in the right shape. I wanted to get back to the level I was at when I was representing the Aussie under-17s first, and then have another go at reaching the AFL.
I worked hard every day at training with the Tigers, and then I'd get out onto the paddock near home, on my own, to do some AFL-oriented training as well.
Although I was a bit hesitant after the disappointing way things had ended with the Hawks, I had always loved the game and decided playing footy was what I wanted to do.
I gave it everything that year and by the end of the season, the interest from AFL clubs had started up again.
More about: Hawthorn Hawks | NBA | NBL | West Coast Eagles