Nathan Lyon and I joke that we get the graveyard shift.
Mitch Starc and Josh Hazlewood take the new ball so Lyono and I get into them a bit when we come on first or second change.
'The ball must be getting soft,' we'll say. 'No worries, boys. We'll get you through to the second new ball. You can have it back when it swings again!'
If one of us bowls a couple of maidens down one end and a wicket falls at the other end, we're like, 'That's alright, mate. You go on and take that wicket. All good.' Josh reckons that he's always pushing up into the wind. 'Oh, look, Starcy's downwind again,' he'll say. 'Didn't see that coming.'
And we all call Starcy 'The Mop' because we reckon he cleans up the tail after the rest of us have got through the top and middle-order.
I love the banter within the bowling unit. There are no egos whatsoever. It's a special group. It feels like we grow an extra leg when we play together. It's reassuring to be part of an attack like this.
Even if I'm bowling terribly, I know that if I can at least tie up an end one of the other boys will help me out and take wickets. And vice versa if I'm having a good day. It's continual pressure. We pick each other up. It's a group effort and we celebrate each other's successes every bit as enthusiastically as our own.
With the changes the team has undergone this year, we will probably take on a slightly bigger role. Josh, Starcy and Lyono are three of the most experienced players in the Test squad at the moment, and I've taken on a little more responsibility than this time last summer. We welcome it.
We all played the Shield game together against Queensland at Manuka and we're looking forward to taking that partnership into the Test arena against India this week.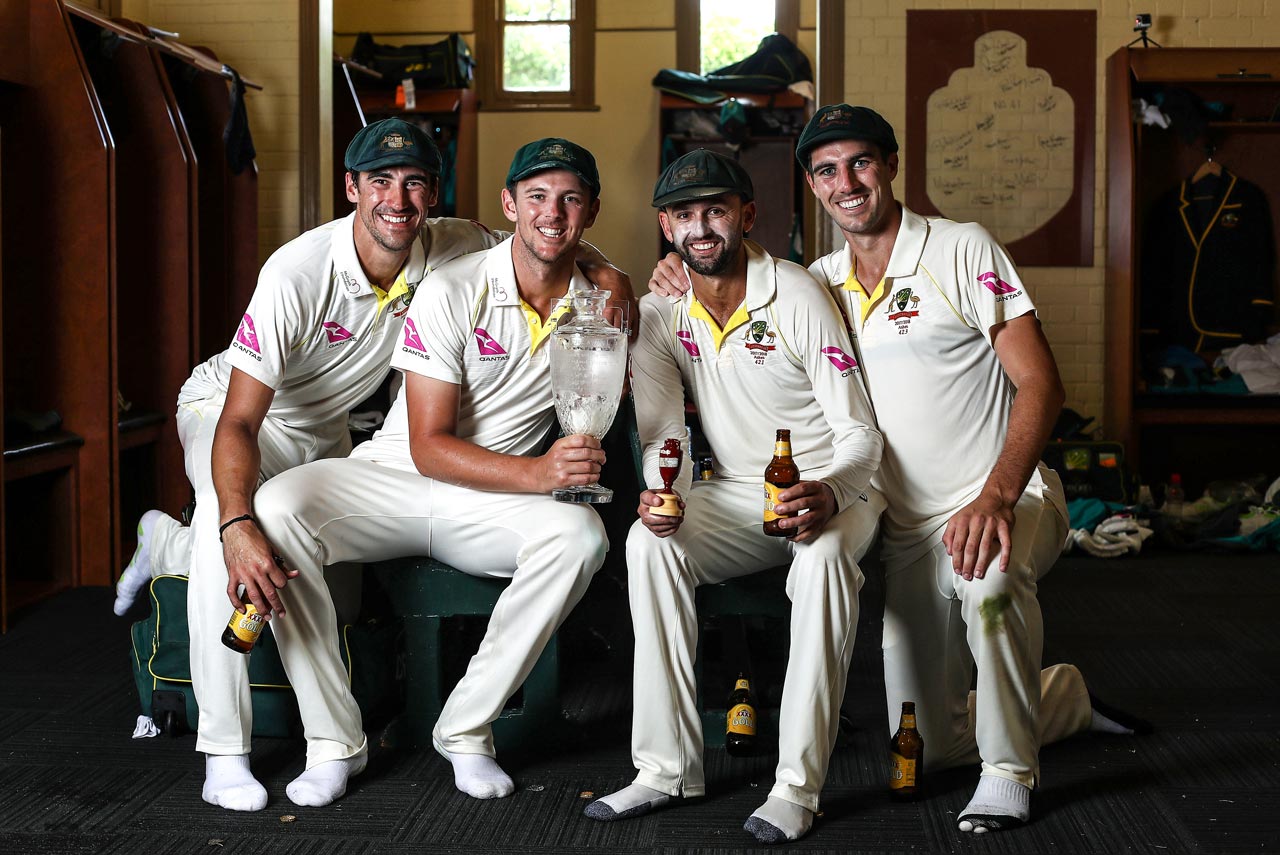 MOVING ON
I reckon this is what it must feel like to be an AFL and NRL player in the pre-season. Cricket is pretty much a 12-month season these days. You're constantly in a cycle of closing out one series or tournament and preparing for another.
This year has been different. It feels like I've had the Adelaide Test circled in my diary for months and months now, like a footy player gearing up for the opening round of the season.
Josh and I are in a similar boat in that we just missed out on the UAE Test tour against Pakistan. The scheduling didn't quite match up with where we were at in our rehab. We haven't played a Test since South Africa in March-April and it feels like we've been ready to go for ages.
It's quite different to last summer. The Ashes directly followed a few big series, so the focus for me was about overcoming fatigue, freshening up and ripping in. There's no issue with that ahead of the India series. The mind and the body are well rested and I'm confident of the work I've put in.
There are a billion people all emotionally invested in the outcome of your series. It's massive. There really is nothing like it.
In the past when I've had time at home, I've always had university to occupy the time I'm not in training or rehab. But I've finished my course now, so this winter was new territory for me.
There has been quite a lot of work to do with Cricket Australia – there are two new broadcast partners and new sponsors around the game – but also time to get back to normality, which you can lose sight of sometimes when you're on the road year-round.
I've spent time with family and friends. I've cooked dinner at home pretty much every night. I've house-trained a puppy. And I've read tons of books.
I'd read a couple of psychology books, then a couple of finance books, then a couple of evolution books, then a couple of self-help books. I tend to read on a certain topic, disappear down the rabbit hole for a while, then try something else.
It was nice to have the time to learn a few new things in between training every day. We don't get many chances to take a break like this.
There's also been a lot of talking. It's been a challenging time for cricket in Australia. There has been a lot of introspection, debate and discussion around what we should and shouldn't be doing, both within the team and the community more broadly.
That comes with playing a sport so many people love. Everyone is on the journey with you. But I must say that it will be nice to start the Test summer and move the discussion along. We're athletes, not politicians or CEOs. We want to be out there playing.
That's not to say we don't take responsibility for our actions. We definitely do. But, like everyone, we want to be doing what we do best which, in our case, is playing competitive cricket and hopefully winning games for Australia.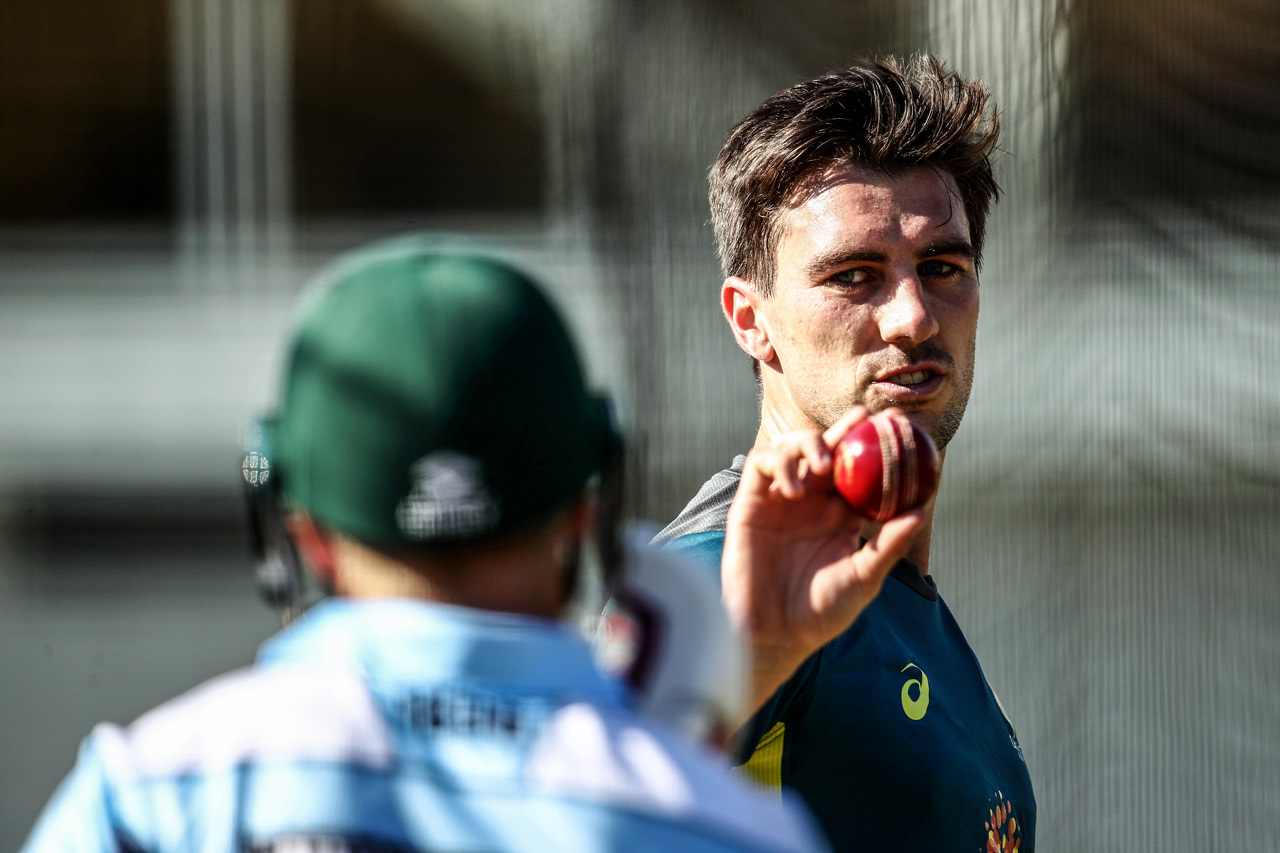 I've read a fair bit about the supposed differences between Justin Langer and Boof Lehmann. To be honest, I reckon they're more alike than many people think. They're both very big on preparation and then, once the game starts, they're super-relaxed and really present. They're constantly trying to challenge us.
If there's one slight difference I've noticed over the off-season, it's been a heavier focus on fitness. It's made quite a difference to a few players. You've got to be able to bat all day or bowl all day. You have to work on your fitness like you would your skills.
JL is keen to learn. He loves reading books and speaking to people. He always seems to be trying to better himself and pass on his learnings to the team. I've had a bit to do with him through the years with the Scorchers and when he was batting coach with the national team.
It's comforting being led by the bloke you watched for so many years opening the batting alongside Matty Hayden and steering Australia to 0-100!
More about: Australian cricket team | IPL | Justin Langer | Perth Scorchers | Sheffield Shield | Test cricket