What Gallipoli can teach us
It's hard to express what an honour it feels like to represent Australia and how fortunate I am for the opportunities that brings, not just on the cricket field.
I'm reading Peter FitzSimons' book Gallipoli at the moment. As a team we're travelling to Gallipoli for four days before a long and exciting World Cup and an Ashes campaign.
Last year, I visited the World War I western front in Belgium and France with our ODI squad. None of us had been there before and no one really knew what to expect.
I had a great great grandfather who fought in World War I. I didn't get to meet him but I think everybody has those stories and that's what hits home hardest.
Australia is a bigger place now than it was 100 years ago. But it just seemed like everyone stood together at the time to try and do what they thought was right.
Visiting these places, it hits home what matters in your life and the incredible sacrifices that were made to defend Australia and families back home.
You expect that you would get a group of 15 Aussie alpha males together and they would all try to say they're unemotional, but you go somewhere like that and it's impossible not to be emotional.
Everybody came out of the last visit wanting to learn more about our history, about our war heroes, our culture. It's the same again. Everyone's been learning about what it means, about what the Anzacs did.
I see it as a chance to pay our respects and I'm glad, as an Australian, to get that opportunity. On a personal note, you can find out a lot about yourself when you face it like that.
Hearing the stories, seeing the memorials and learning about it: it makes everything really clear about what's important and what isn't. What's significant and what isn't.
We are also very lucky to experience it as a team. Experiences like this help you learn more about each other. You can easily get caught up in the cycle of playing cricket, hanging out in the change room, getting on the team bus back to the hotel.
But you go out and see something like that, share it with others, and it's hugely personal. You talk about the ways it affects you, the things you learned. Those kind of experiences definitely bring a team together.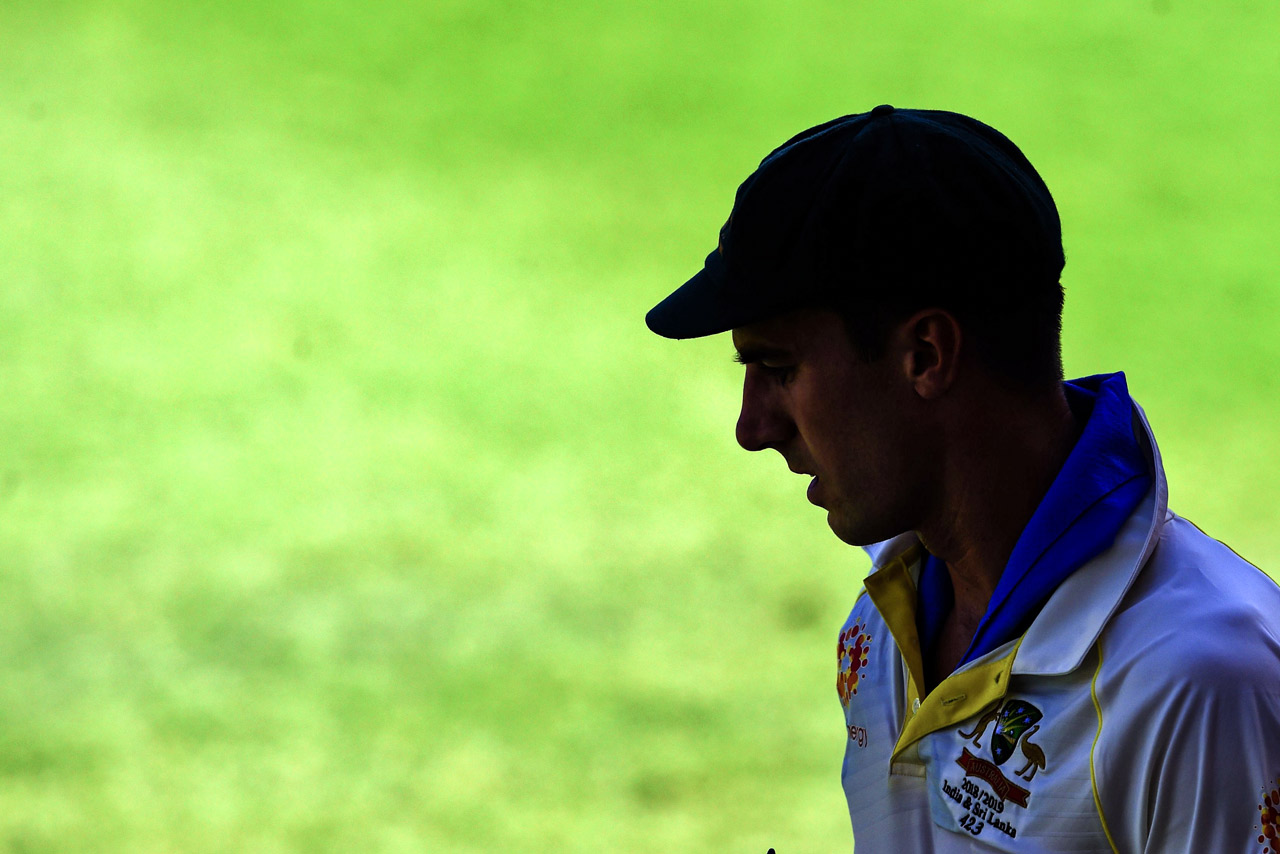 BEING RANKED NO.1
It's been a crazy past six months for me and, after a short break, it's all starting up again. Personally, I really couldn't have asked for it to have been much better.
I've been playing well in Test cricket and been a part of some big successes. And now being ranked the No.1 Test bowler in the world – something that was never a goal, or anything I thought about until it happened.
More than anything, it's made me reflect on just how good it is to play Test cricket and try to contribute to winning games for Australia.
It's a time when you look at yourself compared to the rest of the world. You look at the greats of the game – people like  Dale Steyn, Kagiso Rabada, Jimmy Anderson – those guys have been gun bowlers for the last few years in Test cricket. It's pretty special.
Everyone in the Australian team has really wanted to step up and be a matchwinner. I guess the ranking might add credibility to how I've been going, but I don't see it as any more responsibility. If anything, I think it gives me that little boost of confidence.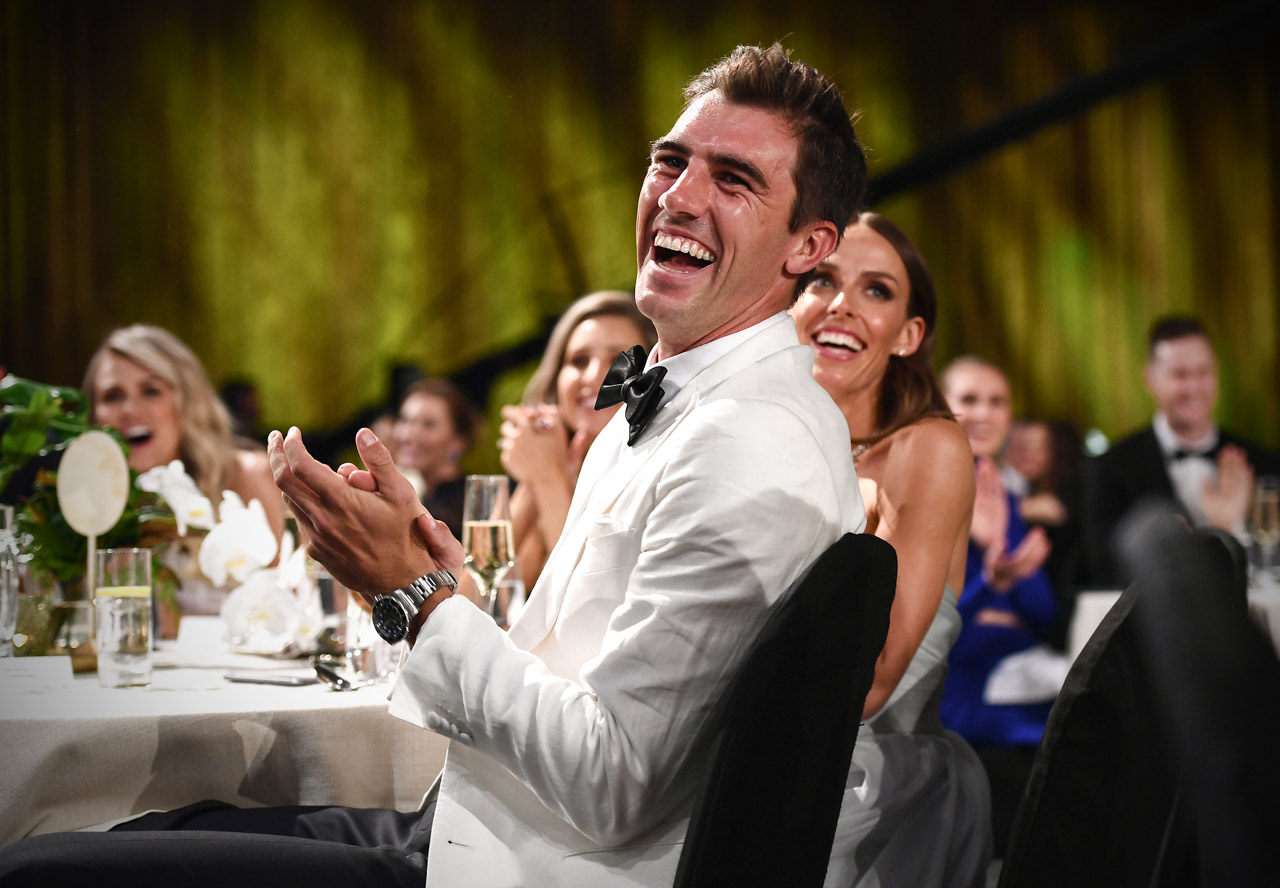 It's an exciting period for us and I'm feeling refreshed again. We spend so much time on the road, 10 or 11 months, so we were lucky that April was a whole month where we could basically spend it all at home here in Australia.
My girlfriend Becky and I went to Hamilton Island and just absolutely chilled out. No cricket, phones off most of the time. Just a million miles away from the cricket life.
Then we came back home and did the little things like cooking and going out for breakfast at the local café and walking the dog down to the beach or going for a swim. The things that most people take for granted and you can't do when you're on tour.

You need to relax and refresh and get away from cricket for a month. You have to find a way to get yourself away from it or else you just waste so much energy you might need down the track. I think I'm getting better at that.
I learned to get off my phone and social media for different stints. Just open up a book and have a read, or watch movies or chill by the beach. If you can get clear four or five nights once a year, it just feels like it's a month.
A few of the players say if you can get home and sleep in your own bed for a night, it feels like you've had a week away. Being away with a team for so long is like going on school camp or away with your best mates or family. You can absolutely love everyone but you still need your own quiet place every now and then.
You expect that you would get a group of 15 Aussie alpha males together and they'd all try to say they're unemotional, but you go somewhere like that and it's impossible not to be emotional.
Everyone has different energy needs. We might go out together or stay in the room and play cards, or go out and see our families or partners. Everyone brings something slightly differently and escapes differently.
About half the World Cup squad are into Game of Thrones. An episode came out this week during our practice game. I've never heard so much Game of Thrones talk happening and no one actually knew what was going on. They couldn't wait to knock the opposition over so they could get back to watch the latest episode.
There's a good feeling, a togetherness, in the squad.
David Warner and Steve Smith coming back in has felt really normal. I've seen them around quite a bit, whether it's been at New South Wales training or out for a coffee or beer. We know how good they are. They're great around the group, really good people. Like everyone else, I'm excited to see them play now.
I feel like everything that went down was a long time ago. We moved on. I think every time we speak to the public, everyone is moving on as well. We're excited for them to get out there and start playing.
More about: Anzac Day | Ashes | Australian cricket team | Cricket World Cup | David Warner | England | Indian cricket team | Pat Cummins | Steve Smith