I was four years old when I had my first injury setback. You can still see the after-effects of it today. I'm missing the top of the middle finger on my bowling hand.
I'd been to pre-school. A family friend dropped me home. She gave my five lollipops, one for me and one each for my four brothers and sisters. My sister was in the toilet. I told her I had a lolly for her. She said, 'No, I'm in the toilet!' But I opened the door a touch anyway and she instinctively slammed it closed, not realising where my hand was.
The top bit of my finger fell off. I remember the bone sticking out. I was mortified, sprinting around the house, blood going everywhere.
I went to hospital and they performed surgery. They shaved off the top of the bone and closed it back up. I guess the finger was too small to sew back on.
Mum tells the story that when I was in hospital after the operation she looked over and Dad was making these bowling-style motions with the TV remote control in his hand.
'What the hell are you doing?' she said.
'I'm trying to work out if he can still bowl or not,' he replied.
Dad can't remember saying it, but he says it sounds about right!
I reckon I grip the ball a bit tighter than other bowlers because of it but, really, I haven't known any other way. I tell the boys it's cost me a leg-cutter. That might just be wishful thinking. Some of them joke that I can release the ball more evenly than everyone else because the two fingers with which I hold the ball are about the same length.
Whatever the case, I got through it and came out the other side. I couldn't have known it at the time my finger was wedged in that toilet door, but that was to become a recurring theme throughout my life.
LOSING SIX KILOS IN A DAY
This is an exciting time in my life. It's been six years since I made my Test debut at the Wanderers and I still haven't played one at home. To do that in an Ashes series would be incredible.
A few things have happened recently that have given me confidence in my body and my bowling entering this summer.
I don't think I'll ever encounter a setting as difficult as Chittagong again. All the boys who played that Test said it was the hardest they'd ever experienced in terms of the brutal heat and humidity. Even the Bangladeshis struggled.
I was the only fast bowler in the Aussie XI.
After the first over, it felt like I'd just completed a really, really hard fitness session.
After the second over, it felt like I had done the hardest gym session of my life.
After the third over, I just wanted to vomit.
My mind was delirious. You're trying to force yourself to think, 'I've got to figure out a way to get the batsman out,' but, really, you're just wondering how you're going to get through the next over without falling in a heap.
Every night I would go back to the hotel, crash and sleep for 12 hours straight.
There was one day when we spent all three sessions in the field. Drinking fluids made me feel sick. I was taking anti-nausea tablets to try and keep the water down. It didn't work. I lost six-and-a-half kilos in a day.
After the first over, it felt like I'd just completed a really, really hard fitness session. After the second over, it felt like I had done the hardest gym session of my life. After the third over, I just wanted to vomit.
Sometimes, in between overs, I'd be at fine leg on all-fours vomiting. I didn't have a stomach bug. The conditions were just that harsh. There's no way to acclimatise to heat like that. You can't cool down. There's no breeze. Once you're hot, it's impossible to get your body temperature down.
There were a few spells where the umpire, Ian Gould, was pretty much sending me off. He has had heat stroke before in India and was in hospital for a few days. Gunner would stop me after an over and say, 'You're not bowling any more. You're having an ice bath!'
When I look back on it all, it makes me happy. That might sound like a strange thing to say – it certainly wasn't much fun at the time! – but I'm really satisfied that I got through it all.
I wasn't on a restricted over count. My body didn't pack it in. I just did my job.
It was me versus the batsman, the wicket and the conditions.
It wasn't me versus my own body.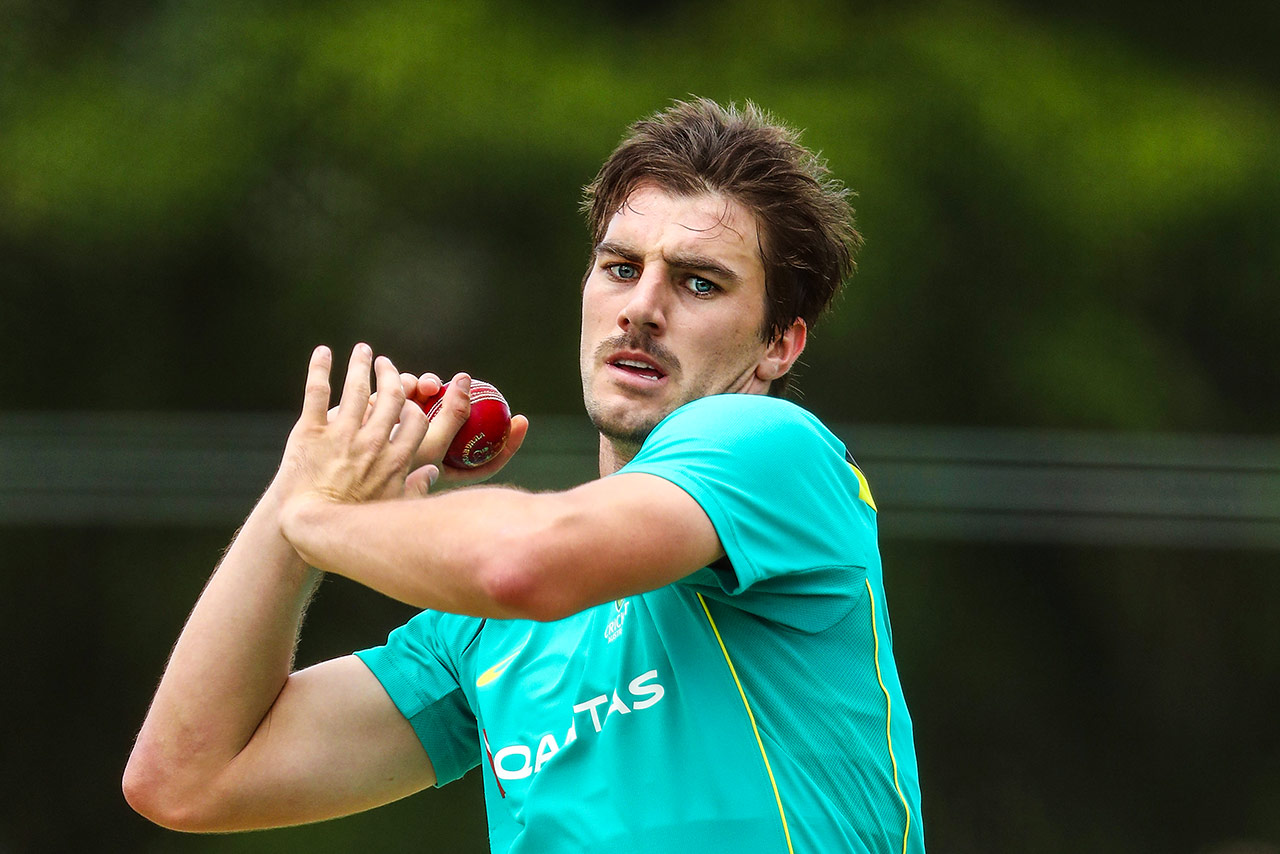 THE LONG ROAD BACK
Test cricket felt a long, long way from me for quite a few years.
My dream was always to play Test cricket, even Shield cricket. I've always loved the red ball. Of all cricket's different forms, it provides the most even contest between ball and bat.
The first big injury I had, I wasn't too upset. I was young and figured I was bound to get injured. Brett Lee, Mitch Johnson and plenty of others had been through something similar.
The second one hit me a bit harder. I thought, 'What's stopping this from happening next time?' I felt like I was bowling well, my form was there, but my body was letting me down.
But the next one was the hardest. I had gone through a long lay-off. I had six months of bowling in the nets. I went on a couple of Australia A tours. And then I got injured again.
Previously, I'd been injured after playing in a couple of big tournaments. You can cop that. But this time I really hadn't played much. I thought, 'The last four years I've been out injured more than I've been fit. What's to stop this happening again?'
With every series, every season you miss, there are so many other guys stepping up and playing well.
You see this long path ahead of you – I first have to run, then I have to bowl off a few steps, then build up and all this is before I even thinking about playing a game and hitting form. Whenever I got caught up thinking about the future, that's when the alarms would start ringing in my head.
I'm grateful I had university to focus on. Studying a business degree at UTS gave me some structure and a realisation that life doesn't have to revolve around the cricket calendar. I would have an assignment that I needed to work on and exams I needed to prep for.
It was all pretty standard stuff, but it brought back some normality to the otherwise abnormal life of being a professional sportsman. I enjoyed some of the marketing subjects, strategies, how people's minds work. When I graduated a little while ago, there was definitely a sense of achievement.
I really felt like things started to turn for the better in 2015. I was 12th man for the Ashes series in England, then played in the one-day tournament afterwards. Mitchell Starc played a few games, Josh Hazlewood was rested, Mitch Johnson was rested. It felt like a transition. I had a really good series.
It was the first time since I was 18 that I felt like I belonged in the Aussie team, that I had consolidated my spot. I got injured after that series but it was a different feeling.
I wasn't annoyed or worried about where my career was heading. It was frustrating that I was going to miss the next 12 months, but I was confident about getting back. It was the first time I bowled exactly how I wanted to in four or five years.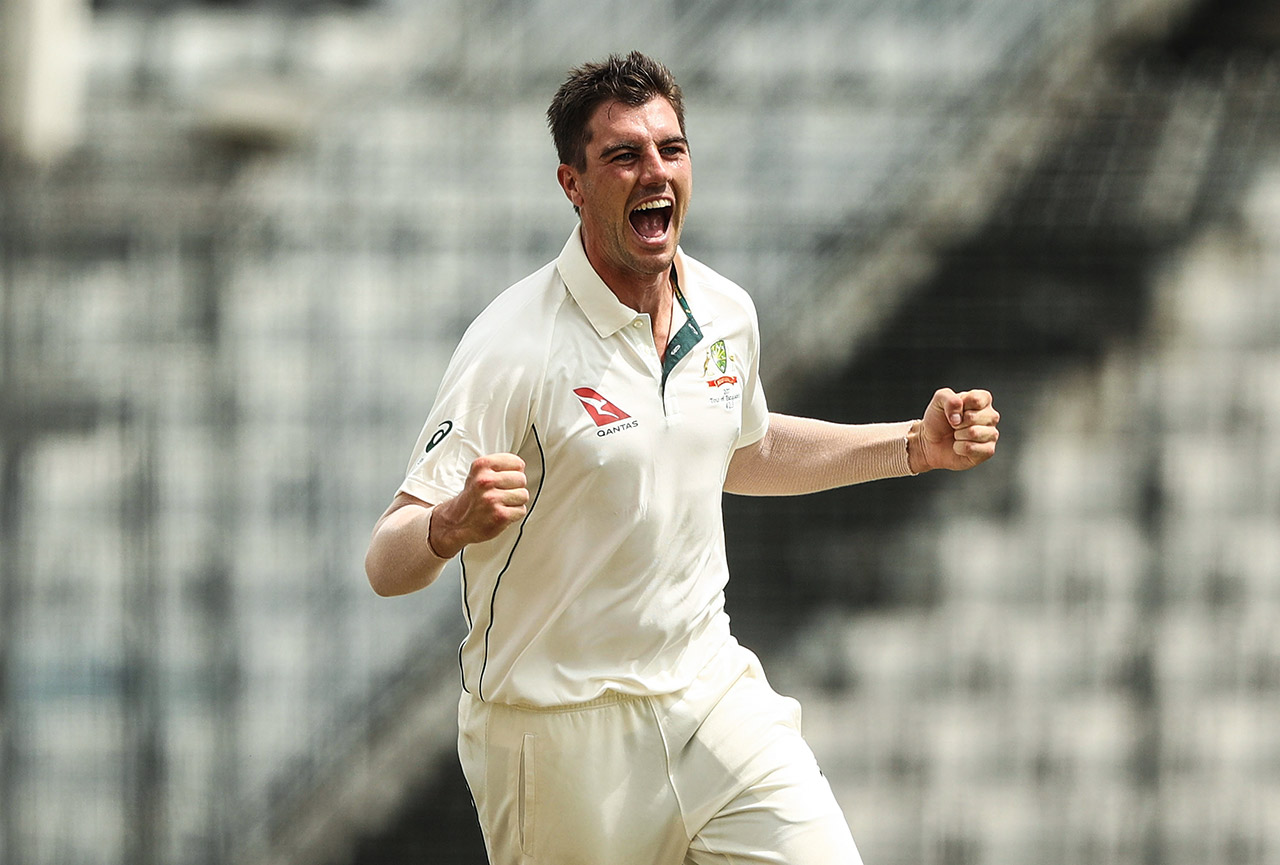 THE BIG BREAKTHROUGH
The Test tour of India earlier this year was a big breakthrough for me. It had all felt so unattainable for so long. In many ways, it was like a second Test debut.
I was on the plane shortly after making my comeback for NSW. I think I was selected for those final two Tests under the assumption that I wasn't going to bowl too many overs because we were on the subcontinent, the first two matches hadn't gone that long and spinners were dominating.
But I ended up carrying pretty decent workloads in both those Tests. It changed from, 'I'm playing a Test again,' to, 'I'm an unrestricted cricketer again.'
The challenge to that point had been getting through overs and the body holding together.
To be in a position where I didn't have to think about that took me back to my debut.
That first Test in Johannesburg in 2011 was quite weird in a lot of ways. I was 18 years old and only a couple of months removed from playing my first Shield game.
I remember sitting in the changeroom at the Wanderers and looking around at Ricky Ponting, Mike Hussey, Brad Haddin, Michael Clarke and reminding myself, 'Hang on, this is the Australian Test side and I'm part of it!'
I was quite naïve and that probably made me a bit more fearless. Just run in, bowl, put everything into it. Don't think about your foot, or your back, or how you're going to pull up in the morning. Just rip in.
We won the toss and bowled. Graeme Smith was at the other end and my first thought when I stood at the top of my mark was, 'Don't embarrass yourself.' A few weeks earlier, Hashim Amla had uppercut my first ball in one-day international cricket for six. I didn't want the same thing to happen here in Test cricket.
I got through it and became more relaxed the more I bowled.
What I remember most fondly about my first wicket – Amla – was that Ricky Ponting took the catch at second slip. I was only two years old when Ricky made his Test debut. I had watched him take catches on TV a thousand times, but this one was off my bowling.
It's taken me all this time to experience that same freedom when I bowl. It's a great feeling.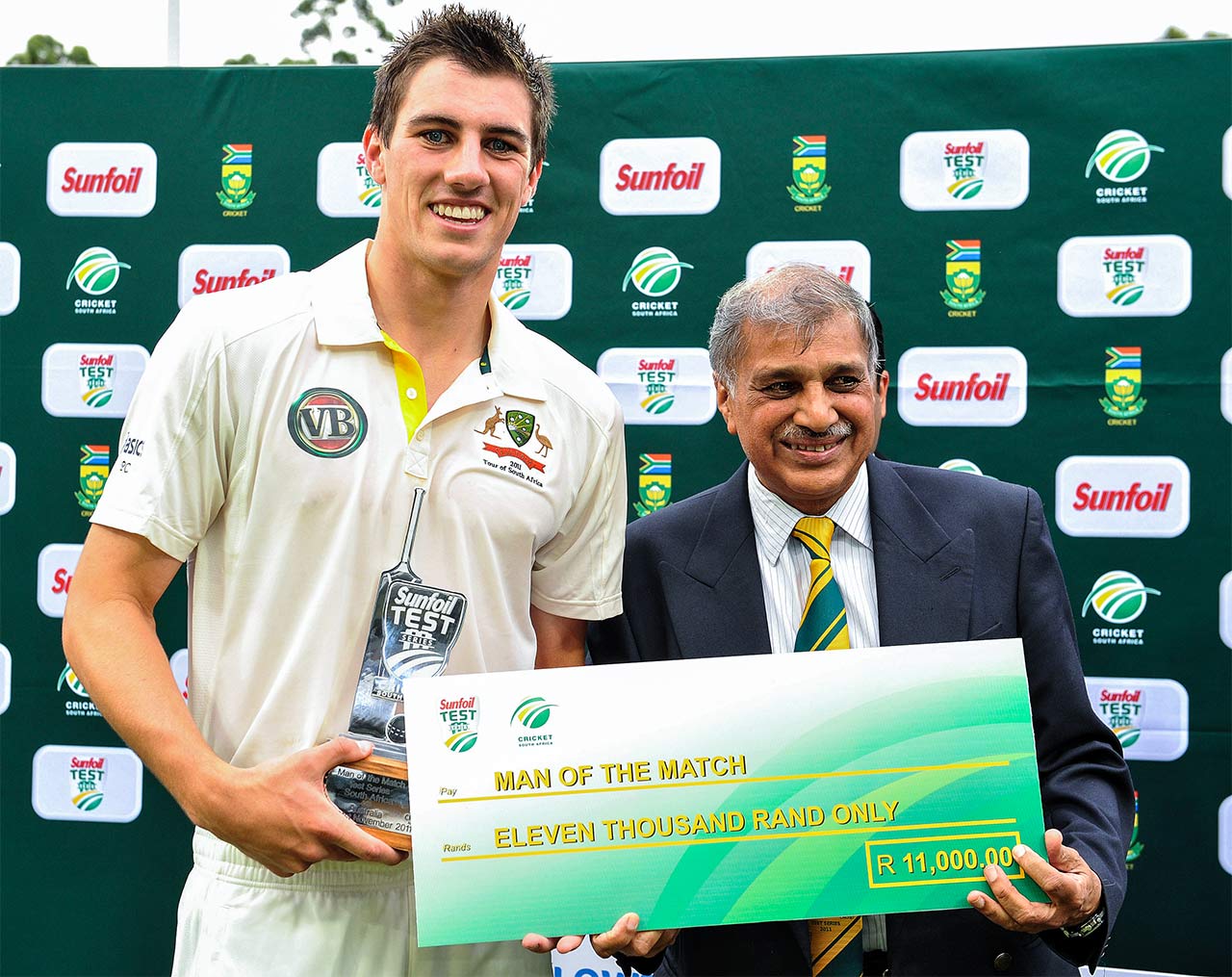 STEVE WAUGH & THE ASHES
You know as a kid that the Ashes is extra special. It's not like other series.  It's like a World Cup final every time it's played. The rich history, the story of the urn, the heroes and villains. It's one of those things that links cricket today back to a century ago.
The Ashes is like one long thread.
My first Ashes memory is Steve Waugh reaching his hundred off the last ball at the SCG in 2003.
The family were all around the TV. Steve was one of Dad's favourite players and as he got closer to his hundred, it was probably the first time I realised something special was happening, something that transcended the game.
The first Test I attended in person was Steve's farewell against India. Mum dragged us along. She said, 'We have to be part of history. You want to be able to say you saw him play.' We drove down from the mountains and sat in the Bradman Stand at the SCG.
I loved Steve Waugh as a cricketer. He epitomised Australian cricket and the Ashes for my family.
You know as a kid that the Ashes is extra special. It's not like other series.  It's like a World Cup final every time it's played. The rich history, the story of the urn, the heroes and villains. It's one of those things that links cricket today back to a century ago.
Looking back, it's funny how invested all of us kids were in the Ashes. Someone like Michael Vaughan would come out as captain and you would think, 'This guy is nowhere near as good as any of our players, how is he getting runs?'. Or someone like Freddie Flintoff would be charging in and you would think, 'How is he taking wickets against us?'
There was a disbelief that England could be as good as us. It was almost intrinsic.
I loved Matt Hayden opening the batting, Mark Waugh and Adam Gilchrist at the top of the order in the one-dayers and Ricky Ponting smashing them everywhere.
But the main guy for me was Brett Lee. I tried to copy his action in the backyard – big load up, big front arm, right-arm forward and then really yanking it back – and the big lawn-mower celebration after a wicket. I'd also try to pretend to be seven-feet tall through the crease like Glenn McGrath.
To be on the doorstep of an Ashes series is really exciting. I've followed so many Ashes campaigns through the years. I hope to find out what it's like to experience one from the inside.
More about: Ashes | Pat Cummins | Resilience | Steve Waugh