So, to the semi-finals and a meeting with England at Edgbaston.
Past Australian teams have a really good record in semi-finals and we had a really strong win against England a couple of weeks ago at Lord's.
There's no doubt there is some extra pressure with being a host nation, especially for England because they've never won a World Cup, and right now the whole country seems desperate for them to get that first one.
They've built some momentum winning their last games to book their spot in the semis. They've got a very experienced and dangerous side and have been ranked No.1 most of the past few years.
When you add that to playing in front of their home crowd, you could argue they are still tournament favourites.
We feel we're yet to put together a complete game. People are clicking at different times and it feels like if we put it all together, we can beat anyone. After each game, there is plenty of talk about how we can improve. 
Everyone is desperate to give ourselves the best chance to defend the title.
The last six months we have become more and more consistent in ODIs, something we have been searching for since the 2015 World Cup.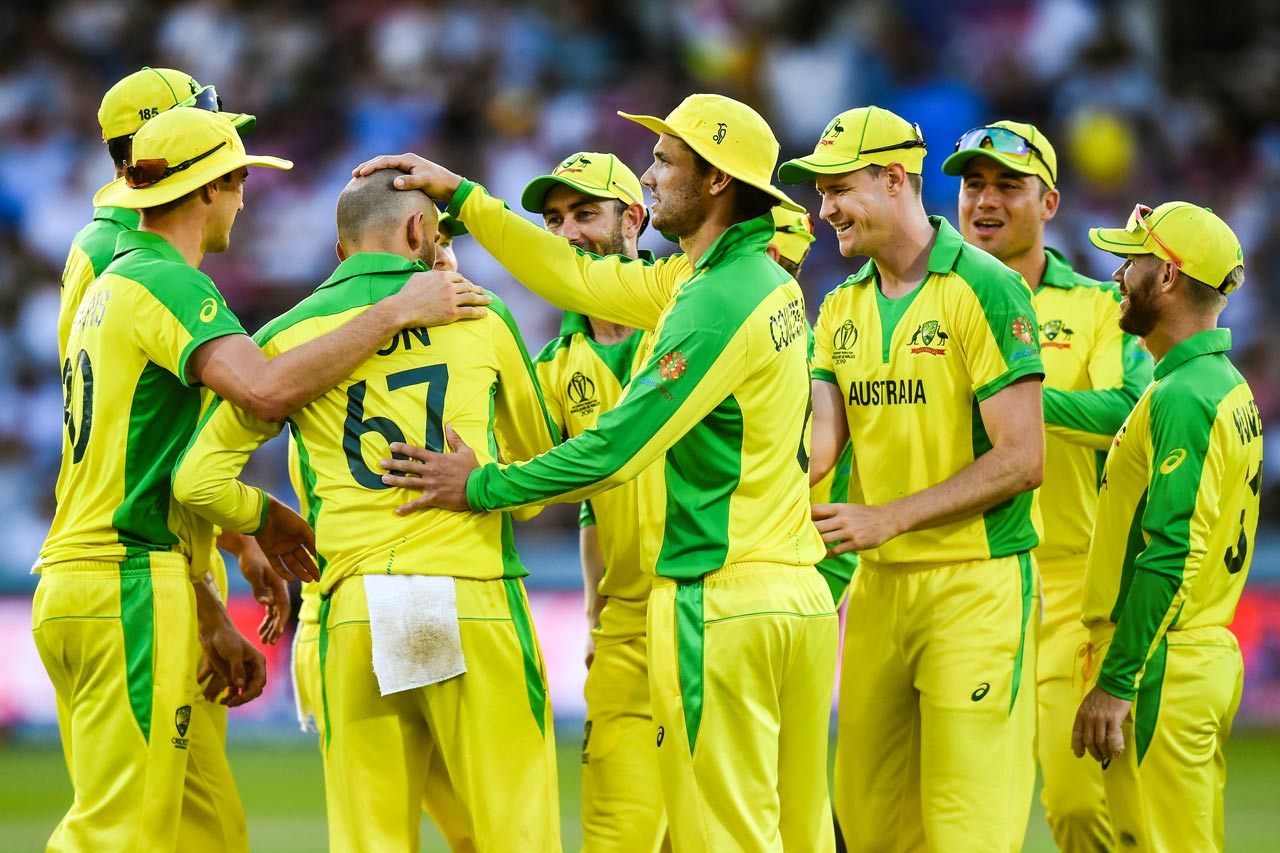 One of the challenges for any team is, if you're playing all formats it can be hard to adjust at times.
It's difficult to give the needed attention on your white-ball bowling if it's in the middle of a Test series, or even a quick turnaround from Tests to an ODI series.
This has been a big block where you can just concentrate on bowling fast, be across your death bowling and get used to bowling shorter spells.
It may sound a small factor but it makes a massive difference for the guys who play Tests and one-dayers. Everyone is fresh, focused, knows their game and how to compile an innings or spell. No one is looking towards the Ashes yet. This is the full focus.
Tournament play is about getting up for every game but remaining level in your approach and reaction to results. We talk a lot about staying humble and not worrying about outside noise, and I think we have done that really well so far.
Apart from a couple of unfortunate injuries, we've largely avoided any distractions that could have knocked us off our course.
You can't underrate the groundwork that was laid before our first game. Going to Brisbane for a week and spending time as a group, going to Gallipoli for a few days together; by the time we got over here ready to start the tournament, we were a tight-knit group.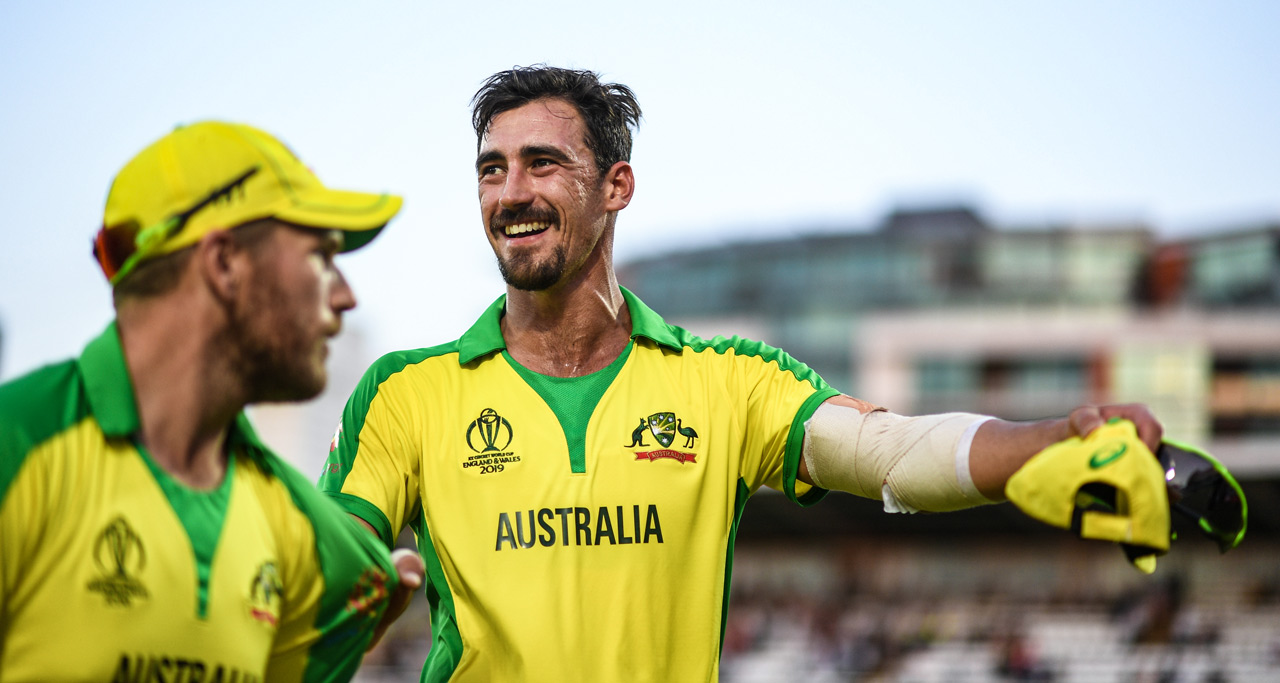 MORE YOU PLAY, BETTER YOU BOWL
There's no better white-ball bowler in the world than Mitchell Starc when he's fully firing. And he's been incredible this World Cup.
In 2015 he was the player of the tournament, a massive reason why we won it. And he's showing again how good he is, knocking over top-order batsmen, bowling great death and taking wickets all the way through.
You can see how much he's enjoying it. He's bowling fast, he's fit and healthy and is one of those guys you love and need in a team.
Jason Behrendorff has emerged as a key weapon for us and there are some similarities in what we've been through with back injuries. He's had four stress fractures and was told a few years ago he might never fully recover.
As soon as he started building momentum, another injury would cut him down. But it's another fast-bowler story of persistence. 
He's been in this constant battle of trying to get up for the Big Bash, being on the verge of the Australian side and then having another setback.
The last six months he's gone through unscathed, played more games for Australia and probably more one-day cricket than he has before.
The more you play, the better you bowl. He's gone to the next level here and been brilliant for us.
Ricky Ponting has been a brilliant addition to the touring party. For a guy who played 168 Tests and 375 one-dayers, he still brings so much energy, expertise and love of the game.
Constant rehabbing of injuries is not an easy life occupation and definitely brings out someone's character. The ones who make it out the other side, you know they're made of strong stuff.
You come out of it with perspective and a massive drive to play for Australia. I know the World Cup has been a big cherry for him in the last 12 months or so.
He's a very quiet, measured guy. Nothing seems to faze him too much. And, whether it's a good day or a bad day, he's very level.
That's a trend at the moment throughout our team. Everyone's in the same place. The highs and lows aren't as dramatic.
With Jason and Starcy taking the new ball, I've been bowling first change.
It's a little different but I'm normally into the attack after a couple of overs anyway, so it almost feels like we have three guys opening the bowling.
I've enjoyed it but it can be more difficult to take a big bag of wickets in that space. It's about building pressure, trying to get a breakthrough or make a high score hard to chase.
I feel I've done that well. Most of my career, I've bowled first change so it's a job I know well. It's the World Cup, the pinnacle, and every one of us would do anything the team needs.
There's a formidable bond between all the bowlers and long may it continue.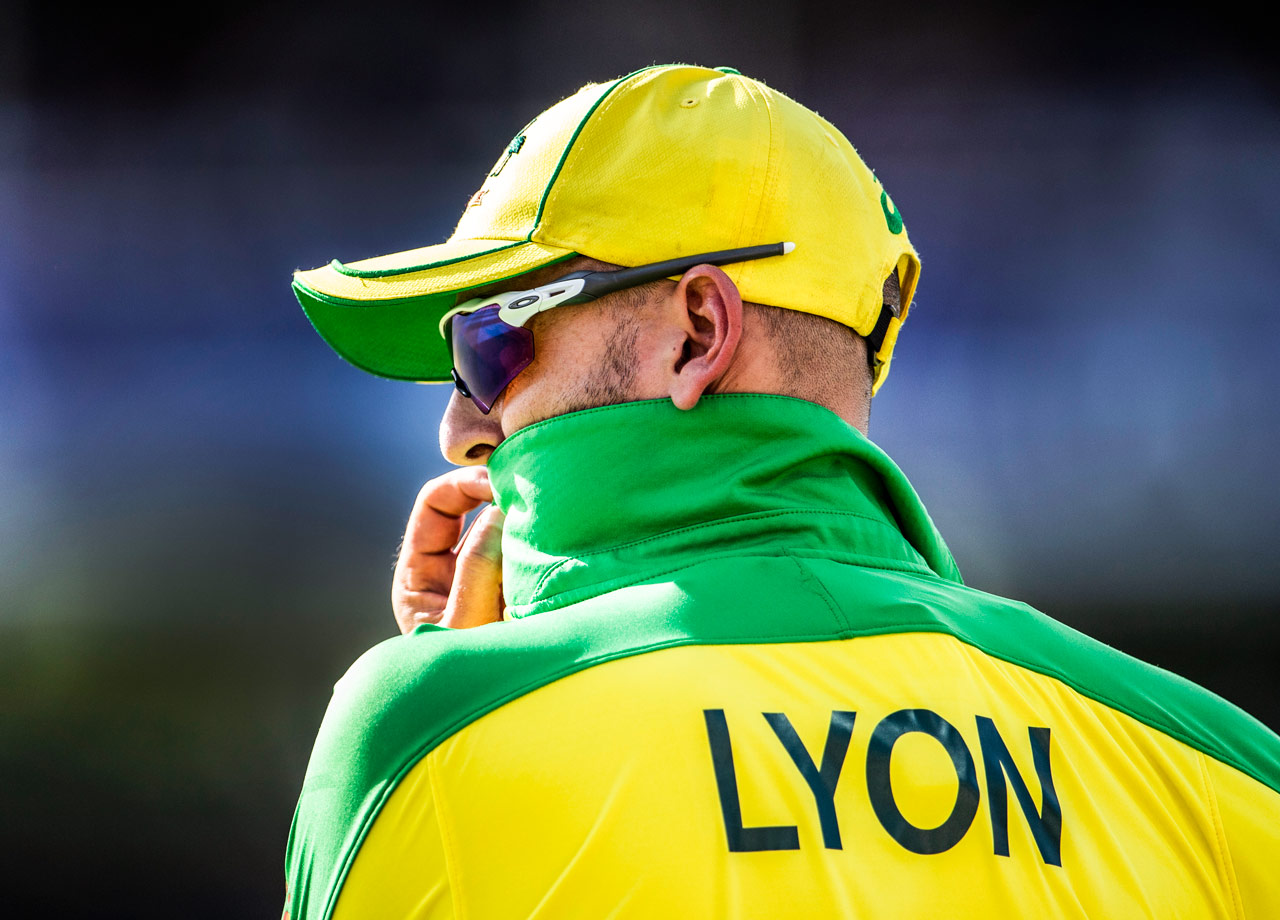 Nathan Lyon is perfect example of being ready and willing to serve the team cause. He missed the first six games before coming back in and doing what he has done for so long in Test cricket, showing his class in ODI cricket. 
He was probably the world's best, most dedicated drinks-runner when he was 12th man!
You can see the opposition trying to come up with new plans to counter him but he's just so accurate, puts so much work on the ball. He's a super class bowler, reliable and a matchwinner – and he is loving every minute of being out there.
He loves being around the boys. He's probably played more cricket than anyone else here but he hasn't lost sight of why he got into it.
You saw how big an Ashes series he had a few years ago in Australia and he's pumped it's coming around again.
He has just about been our main man over the past few years, keeping the bowling group together and there are a lot more overs coming from him this summer.

There were a lot of pre-tournament predictions that it would be dominated by the batsmen and huge scores, but so far it's been better than expected for the bowlers.
There's been some quality bowling, lots of early wickets which makes those big targets hard to set.
The wickets have been pretty good but there is no doubt tournament pressure is playing a part. From my point of view as a bowler and a cricket fan, the best games in one-day cricket are when it's a close chase of 250.
I think there's been a good balance between bat and ball, and you've seen as many examples of bowlers winning games as you have big hundreds winning them.
More about: Ashes | Australian cricket team | Big Bash League | Cricket World Cup | David Warner | England | Pat Cummins | Ricky Ponting | Usman Khawaja