The grittiest man in footy
There are so many reasons why Damien Fitzpatrick shouldn't be here in Johannesburg preparing to play the Lions in the Super Rugby semi-final this weekend, his 18th straight game for the Waratahs this season.
He has undergone three knee reconstructions. He was advised against playing rugby again. He has fought his way back into the Australian system through the Shute Shield and the NRC after rebuilding his career in Lyon, France.
If I had to describe my tour roommate in one word, it would be 'grit'.
This was evident long before we found ourselves in the same Waratahs squad. I could see it in him at high school. We attended St Joseph's College together and, back then, Fitzy wasn't the elite hooker you see today. Instead, he was a rather pudgy, blonde flanker.
I distinctly remember a conversation with him outside the year 12 dormitories. I was in the year above him and he'd asked how I had gone about moving from the second XV in year 11 to playing Aussie Schoolboys in year 12. I told him the hardest part was making the Joeys first XV. Achieve that and every selector around the state would see him play at some point.
Fitzy made the decision to switch from openside flanker to hooker. Being light for a hooker, he identified areas that he'd need to make a point of difference in. Mobility and throwing formed the basis of his game. He spent hours and hours practising his lineout throws to his twin sisters in the local park. I imagine it was quite a sight.
By 2007, his final year at school, he was the captain of the Joeys first XV. That team went undefeated to win the GPS competition. He also captained the Australian Schoolboys to victory over New Zealand.
Within two years he was playing for the Waratahs, debuting at the age of 19. He was also a member of the Wallabies train-on squad and smashing his way through university.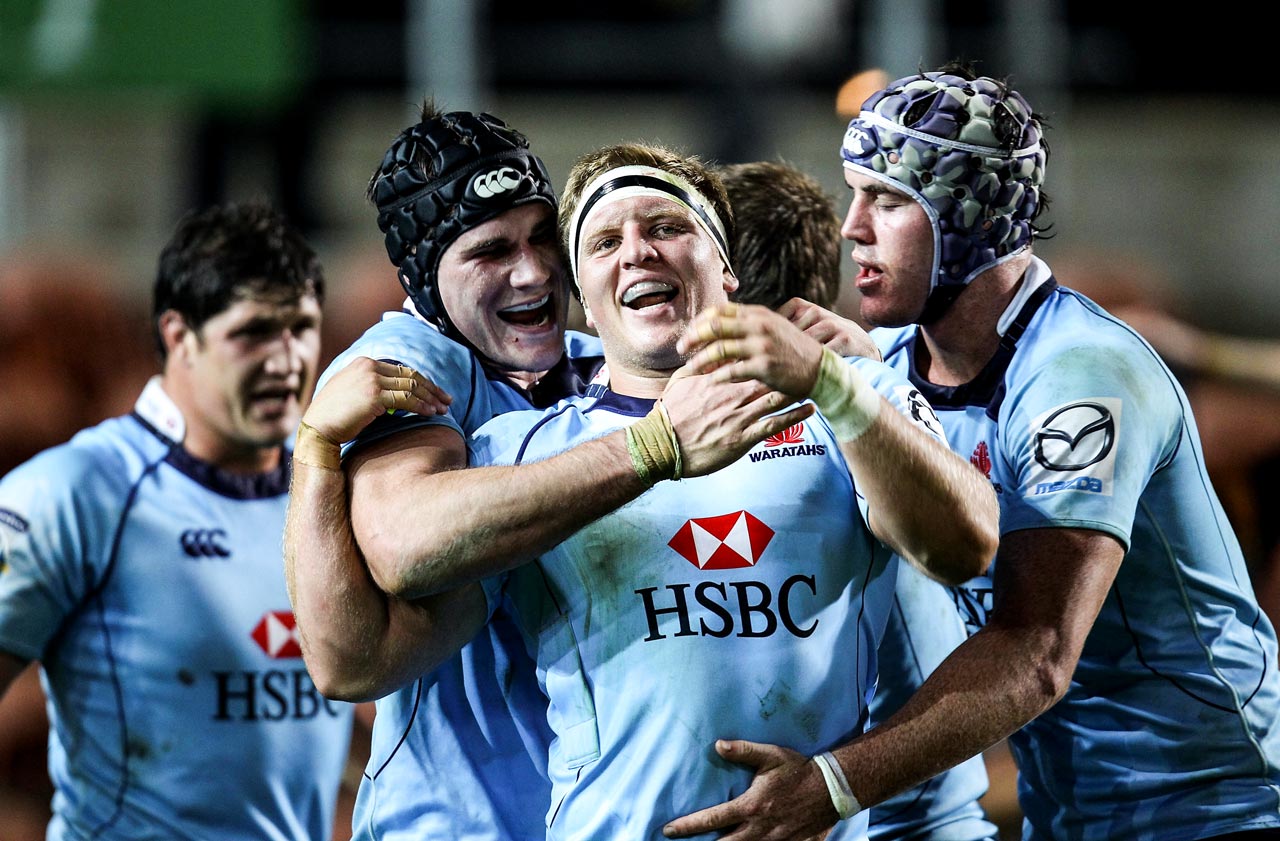 A BIT LONELY
Fitzy spent a few seasons competing with and learning from Adam Freier and Tatafu Polota-Nau at the Tahs. Then Adam announced he was moving to the Rebels. It looked like Fitzy's big break had arrived.
But disaster struck. While innocuously jumping to catch a footy at a captain's run, Fitz tore his knee cartilage badly. Then, not all that long into his comeback, he ruptured the same ACL a second time.
In 2013, Michael Cheika told Fitzy he couldn't keep him around the Tahs. He just hadn't played enough footy the previous two years. What had looked like one of the most promising careers in Australian rugby was now at a crossroads.
Fitzy and Jade, his then girlfriend, packed up their lives and moved to the other side of the world to play under Tim Lane at Lyon. Lyon were in the Pro D2, France's second division, at the time. From all reports, his first season started well. The team was undefeated, Fitz was starting important matches and playing with the likes of George Smith.
Then in November that year, the unthinkable happened. The same ACL. Gone again.
I don't really know how that would've felt for Fitz, nor could I do it any justice through my own words. His parents, no doubt heartbroken at seeing their son facing another reconstruction, suggested he give the game away. He apparently considered it before ultimately deciding to give rugby – the game that had brought him so much joy and pain – one last chance.
Fitz is a bloke who achieves whatever it is he puts his mind to. Whether the goal was academic, footy-related or in life generally, he would find a way to attain it.
We attended St Joseph's college together and, back then, Fitzy wasn't the elite hooker you see today. Instead, he was a rather pudgy, blonde flanker.
In this instance, the lifeline came by way of a local doctor – a 'crazy Frenchman' as Fitz has described him – who specialised in knee surgery. But it wasn't simple. The operation was extremely invasive – he was on the operating table for six hours – and would involve spending months post-surgery in the French Alps at a rehabilitation clinic.
With Jade working a new job in Lyon, he would be alone. Despite putting his best foot forward with the language, he still only had a basic understanding of French. It would have been a daunting prospect.
Fitz decided to push ahead with the surgery, determined to make this rugby caper work. In an act of good faith, Lyon signed him on for another two seasons to allow him proper time to rehabilitate.
He doesn't say a lot about that time rehabbing in the Alps. He'll say it was, 'a bit lonely,' but that's pretty much it. I've tried to imagine what it would be like being in a foreign country, alone, stuck in a rehabilitation clinic, battling to converse with people, not knowing if this last chance at fixing your knee would work, restricted to seeing your partner on weekends.
If you ask me, a bit lonely doesn't seem to do it much justice. But that's Fitz.
In the end, the operation was a success. Fitzy not only played two more seasons at Lyon, he played well. Cheik, who was by now the Wallabies coach and travelling around Europe to meet with eligible Australian players, encouraged him to return home. In 2016, both the Brumbies and the Waratahs were chasing his signature.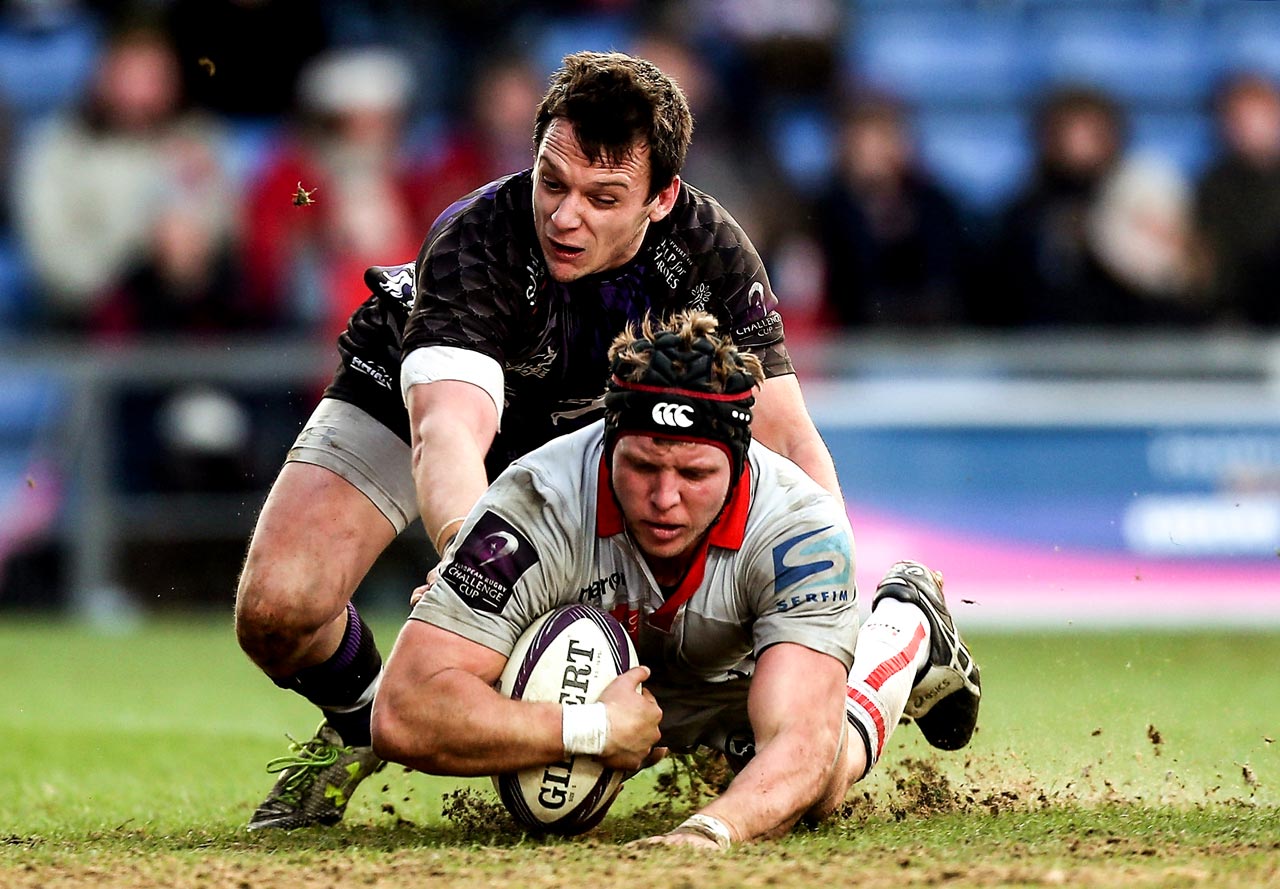 THE RETURN
Thankfully, he came home to New South Wales and resumed with Eastwood in the Shute Shield and the Sydney Rays in the NRC. I recall watching him play against my beloved Sydney University. He'd clearly come home a different player – bigger, harder and like many front-rowers who spend time in the northern hemisphere, his scrummaging was very strong.
Impressively, his throwing and mobility were still second to none. But he still faced a challenge to convince Daryl Gibson in 2017. Hugh Roach and Tolu Latu were the preferred hookers, relegating Fitzy to holding pads for majority of the season.
The limited opportunities frustrated him. More than one member of his inner circle questioned why he was still playing if he was disillusioned by missing out time and again at the selection table. It was only in the last few rounds of what proved to be a disappointing season for the Tahs that he was given an opportunity. He took it with both hands.
Fitzy has started every game this year. Our lineout is among the best in competition (with the help of Rob Simmons). Fitz still throws for half an hour every morning when we arrive at training and I reckon that played a factor in Tolu's form in the Wallaby series against Ireland.
Tolu has probably thrown more footys this year trying to keep up with Fitzy than in the rest of his life combined. So when Cheik needed Tolu's abrasive defence and pilfering ability in June, his throwing wasn't a barrier to selection. Not that Fitzy would've been far off Wallabies selection himself. He was one of the best for the Tahs in our first four games of the season.
Fitz doesn't say much on the field despite his standing as a leader. Rather, he meticulously goes about his work. This week in Johannesburg is proving to be no exception. Along with Simon Cronn, Fitzy and Simmo gathered the boys together on our day off to ensure lineout clarity.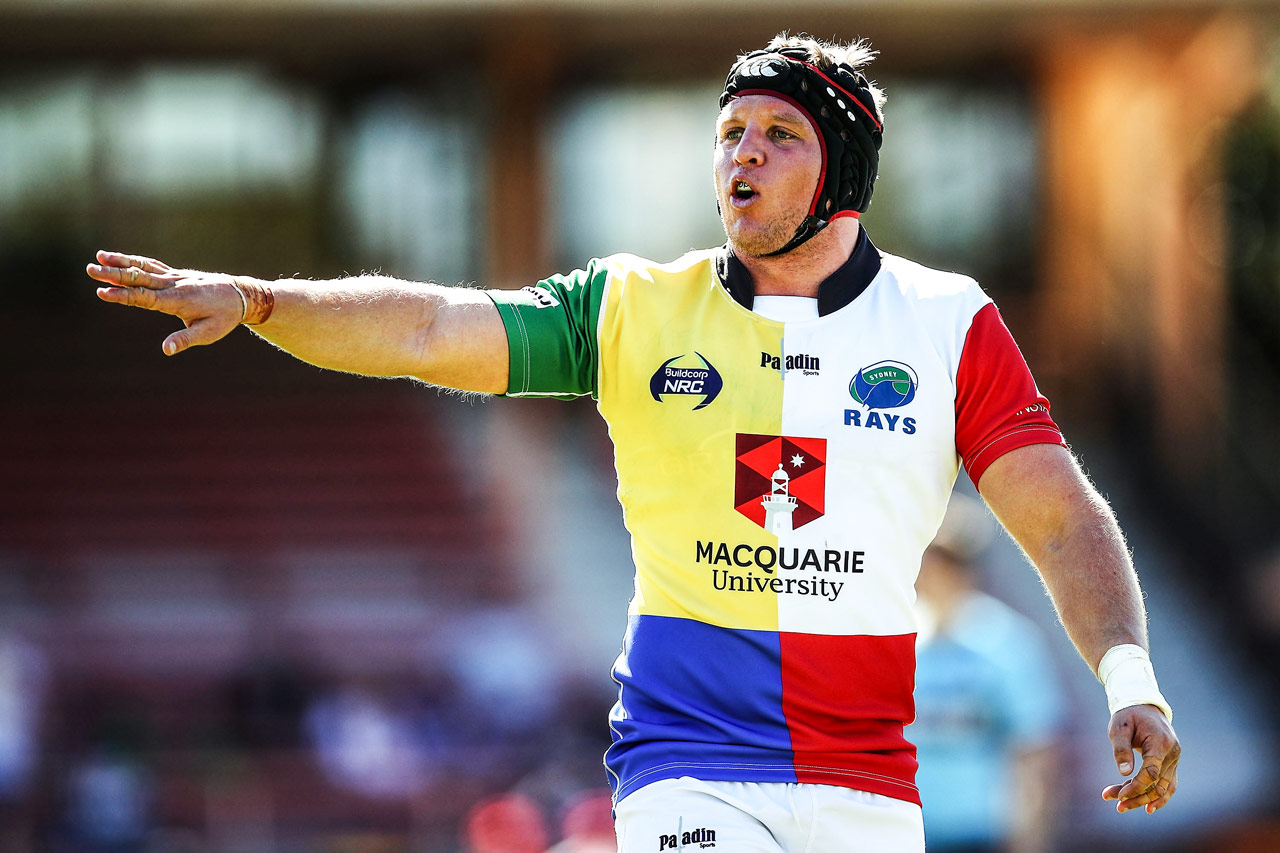 THE BIG 5-0
It's not until opportunities such as writing about your mate for AthletesVoice surface that you sit back and think about the stories you'll laugh about whilst blowing the froth off a few in your old age.
Nights out in Europe – when Wallabies Spring tours meant we crossed paths – are probably not appropriate for this forum. Something a little more family-friendly, though, would be our twice-a-week catch-ups down at North Bondi for a swim followed by a coffee at Bru, Bondi's best coffee.
The boys call Fitzy the Polar Bear because of his blonde hair and ability to swim through a Sydney winter. I've tried my best to claim that nickname myself – even going so far as to cite my love for a Bundy Rum. To no avail. He's the Polar Bear. And as Kurtley reminded me only the other day, 'You'll always be dugong to me, Bred'.
But perhaps the greatest Fitzy story of all took place last weekend.
After one of the Tahs' best wins in recent memory, Damien Fitzpatrick was presented his cap for 50 games representing his state – nine years after he made his debut.
If there's a story of a player beating bigger odds to reach the big 5-0, I'd love to hear about it.
Fitz is a bloke who achieves whatever it is he puts his mind to.
You see, it's one thing to achieve 50 caps when it's you, your friends and family against the world. But it's another thing altogether when those around you, with the best intentions in the world, have doubted the capability of your body to withstand the challenges presented by your profession.
That makes his achievement truly great. In addition to all of this, Fitz is president of our players' association, has pretty much finished an MBA and is marrying Jade. He has earned every good thing that has come his way.
So when rugby coaching guru Scott Wisemantle said to me earlier this week, 'You know the difference between you guys this year and the last few seasons? It's grit,' I wasn't surprised.
When one of your leaders displays it to such an extent in all aspects of his life, it's bound to rub off on the broader team.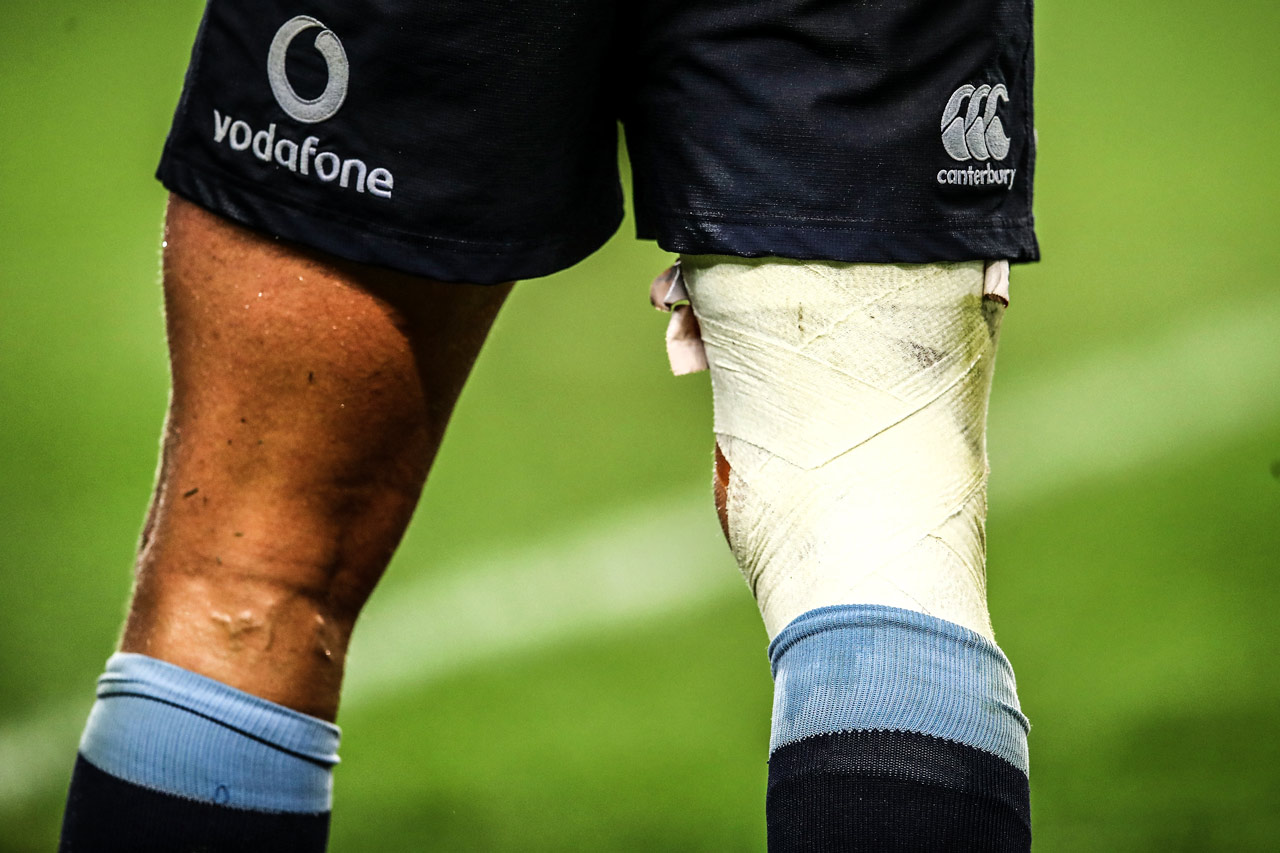 THE SEMI-FINAL
Ben Darwin, the former Wallabies prop, talks about the importance of shared experiences between teammates creating bonds that lead to victory. He's built a successful business around being able to measure the significance of such relationships.
In Johannesburg this weekend, those shared experiences among the Tahs will come to the fore.
The long history between Fitz and I is not uncommon among our team. Tolu and Jake Gordon grew up playing for Canterbury. Ned Hannigan, Tom Robertson and Alex Newsome all went to boarding school together. Nick Phipps has been passing to Bernard Foley since they both were teenagers.
Brad Wilkin and Robbo's Dad's were best mates in the tiny town of Yeoval, five hours north west of Sydney. I could go on.
When the angry Lions supporters turn the heat up this weekend, I'll be glad we've got our mates by our side.
More about: Australian Schoolboys | Damien Fitzpatrick | French Rugby | Kurtley Beale | Michael Cheika | Paddy Ryan | Super Rugby | Wallabies | Waratahs