What's the purpose for all this?
I've been asking myself that question for the last couple of years.
Matches like the China Open final against Rafa Nadal haven't been the issue. I don't usually struggle for motivation on the big stage, even if the final result wasn't what I wanted in Beijing.
It's the rest of it. The travel, the time away from loved ones, the social media trolls, the battles with the media, the early round matches on the back courts when all you want is to be back in Canberra playing FIFA with your mates. It's that stuff.
You've no doubt noticed that I'm not all that good at hiding the fact I'd rather be somewhere else a lot of the time. So, what have I been doing it for?
You hear people talk about being motivated for their kids, or a cause, or something more than just themselves. It's inspiration, pure and simple, and it gives them focus when times are tough. There's a reason underpinning everything. It's a higher purpose than just collecting a pay cheque.
I haven't had that and I've always been envious of those who did.
I think I've found my purpose in the last couple of months.
I'm building something.
It's going to be sick.
MY PURPOSE
A couple of years ago I had a vision: to build a facility for disadvantaged and underprivileged kids where they could hang out, be safe and feel like they were part of a family. There'd be tennis courts and basketball courts and a gym and an oval to kick the footy. There'd be things to eat and beds to sleep in.
A few months ago, I discussed this with my Mum, Norlaila, and my Brother, Christos. It's all I've been thinking about outside of tennis since then. When I'm not playing, training or traveling, I'm working on this.
We are currently in the process of scoping out land in Melbourne and looking for organisations and businesses to partner with us. This dream is going to become a reality.
For the first time, I feel like there is a reason for me to be doing what I'm doing. Tennis is a great life – we're well paid and the perks are pretty good – but it can feel empty if you're just doing it for the money.
I know what it's all for now. You've probably heard me say a few times over the years that I don't want tennis badly enough. But when I'm working on the NK Foundation and our Melbourne facility, I cast my mind forward to all the disadvantaged kids I'll be helping. I'm playing for them now.
For the first time, I feel like there is a reason for me to be doing what I'm doing. Tennis is a great life – we're well paid and the perks are pretty good – but it can feel empty if you're just doing it for the money.
I love kids. I get more happiness from helping kids out and watching them succeed than I do from my own wins on the tennis tour. It's always been that way.
I remember Piotr with happiness and sadness. He was a little guy with terminal brain cancer. The We The People organisation put us in touch.
I had a hit-up with Piotr instead of a practice session before my match at the Australian Open this year.
Piotr said it was one of the best days of his life but, honestly, I'm not sure which of us had the better day! It was awesome.
Piotr passed away a few months later. I will never forget him.
FROM THE HEART
If my vision is realised, it's my hope that I'll be remembered for this more than anything I have done or will do on the tennis court.
I'm going to be hands-on whenever I'm home. I'll spend a few days catching up with everyone in Canberra and then I'll drive to Melbourne to get stuck in at the facility.
I'll run tennis camps, shoot hoops, cook, clean-up … whatever is needed.
I don't reckon there can be anything better in life than giving kids a chance when they otherwise wouldn't have had one.
Everything should be well under way by the time the Australian Open comes around. There are more meetings planned for this week and we're in negotiations to gauge whether local councils and the Victorian state government would like to provide support or grants.
We'll know more about the timeframes when we determine whether we're building everything from scratch or taking over an existing facility and upgrading it in line with my vision.
I think I've found my purpose in the last couple of months. I'm building something. It's going to be sick.
Some of the factors we're considering when selecting the land include: a lower socio-economic area to be closest to those who need us, proximity to transport lines so kids can get there and more.
We're already well down the track of planning a fundraising event with Tennis Australia early in the New Year. We're also speaking to commercial partners.
We're doing this in Melbourne because it's the sporting capital of Australia. It's a big population and it has a bit more going on than where I'm from. Sorry, Canberra! You know I love you…
I've been lucky enough to travel around the world and I want this facility to be unlike any of those I've seen elsewhere.
This isn't a replica of something I've seen elsewhere.
This is from me and my family. And it's from the heart.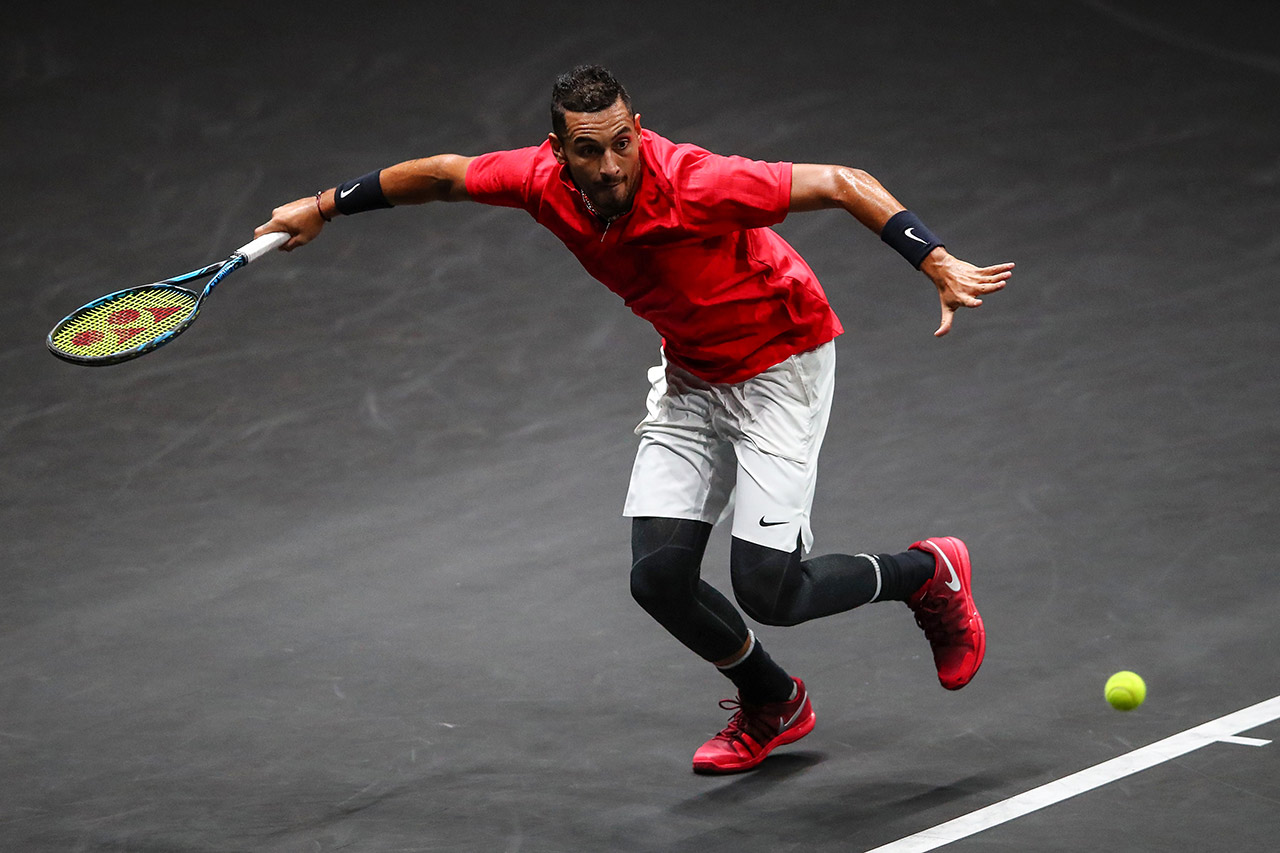 A NEW MOTIVATION
I'm not sitting here telling you I've got life all figured out now.
I'm 22 and I've got lots left to learn.
All I can tell you is the difference I feel inside now that I know how to channel my career – the money, the publicity, the notoriety – into something meaningful.
On those days when I'm missing home and feel like being anywhere else other than an overseas tennis court, I know I'm representing something that's bigger than my emotions on that day.
I don't know how much of it I can directly attribute to my form over the last period. I love the team dynamic of Davis Cup and the Laver Cup and that might have helped. But there's definitely a new motivation that wasn't there before. I guess time will tell (just don't hold it against me the next time there's a blow up!).
The last time I wrote a post here, I talked about my Nanna and the little shelter I built at the Lyneham Tennis Centre in Canberra in tribute to her. I reckon she would love this new project. I wish she was still here to be part of it.
THE CHINA OPEN FINAL
A disappointing end to an otherwise good week.
Rafa has had an unbelievable year. He's one of the all-time greats in my opinion and he showed that again in the final in Beijing. Seventy-five career titles? Wow.
I lost a bit of composure after a rough line call in the first game of the match and never really recovered. People will have their own opinions on how the final went down but, for the most part, I was satisfied with the week and happy to qualify for my second final of 2017.
More about: Nick Kyrgios