The drought gripping our home
I heard the pounding of hooves before the yelling.
It was 2002 and Coonamble was in the middle of the worst drought in my lifetime to date. I was in fourth grade at St Brigid's School and I'd just got home to the family property, Pasadena, to do my homework. We'd left the windows open.
Pasadena is about 60 kilometres north of Coonamble. We run Black Angus cattle there. It's been in the family since the 1980s. It's the only place I've ever called home.
On this particular day my mum, Sharon, was out on her horse checking on the heifers. The land was bone dry and the wind was up. That's when she saw it: a huge wall of red dust in the distance. She spun around and galloped as fast she could to beat it home.
I could hear her horse thundering down the road. Then came the shouts of, 'Shut the windows! Shut the doors!'
About ten minutes later, the dust storm tore through. Everything was red. Visibility was next to nothing. We had a pool about ten metres away from where I was standing. You couldn't see it.
Drought can be a pretty scary experience for a kid.
For adults, it's much worse.
THE PRESSURE ON FARMERS
I headed back to Coonamble over the weekend.
The Wallabies had finished camp in Cessnock and there was a little window to visit home before the Bledisloe this Saturday. I didn't tell the folks I was coming until I hit Gilgandra, which is about 90 minutes from home. Mum said she'd put some more chicken stew on.
It hit me from the moment I jumped in the car and started heading west. The drought is so widespread. The hills around the Hunter Valley are usually beautiful and green. The only green you see now are irrigation areas. The countryside is brown as far as the eye can see.
I was last home in January. Back then there was a bit of dry feed getting around and hay trucks up and down the highway. It's nothing like that now. It's just dirt. There are very few hay trucks on the road. They've run out.
Drought can be a pretty scary experience for a kid. For adults, it's much worse.
Farmers have switched to longer lasting feeding methods. They're using protein licks, mixing in urea with molasses, things like that. The cattle can't woof those things down and get heavy on it. They're strong in taste so they eat it over a period of time.
I've seen dry spells before – I was born in the middle of one in 1995 – and this is up there with anything I've experienced. The drought in 2002 was heavy. I remember they sent a road train up from Sydney with a whole heap of food that the city folk had donated to help out people our way.
The pressure on the farmers is intense at the moment and it's getting worse. There's no imminent rain forecast and no answers. Some are shooting cattle because it's more humane than letting them starve to death. Others are selling them early. You have forced stock sales now and you might not get a crop in.
You might have made a blue – you held too much stock, or not enough hay – but you can't know when it will rain. You just keep going deeper and deeper into the hole. There's no out. That's where farmers come unstuck. You hear those dreadful stories of them thinking, 'There's no out and I'm not sticking around any longer.'
No one wants to be the person who loses the farm, especially if it's been in the family for generations.
If there's a positive in all this, it's that people are much more willing to discuss how they're feeling these days. There's advice and support around, whereas in years gone by people were expected to bottle things up until they popped. There's definitely been improvement on that front.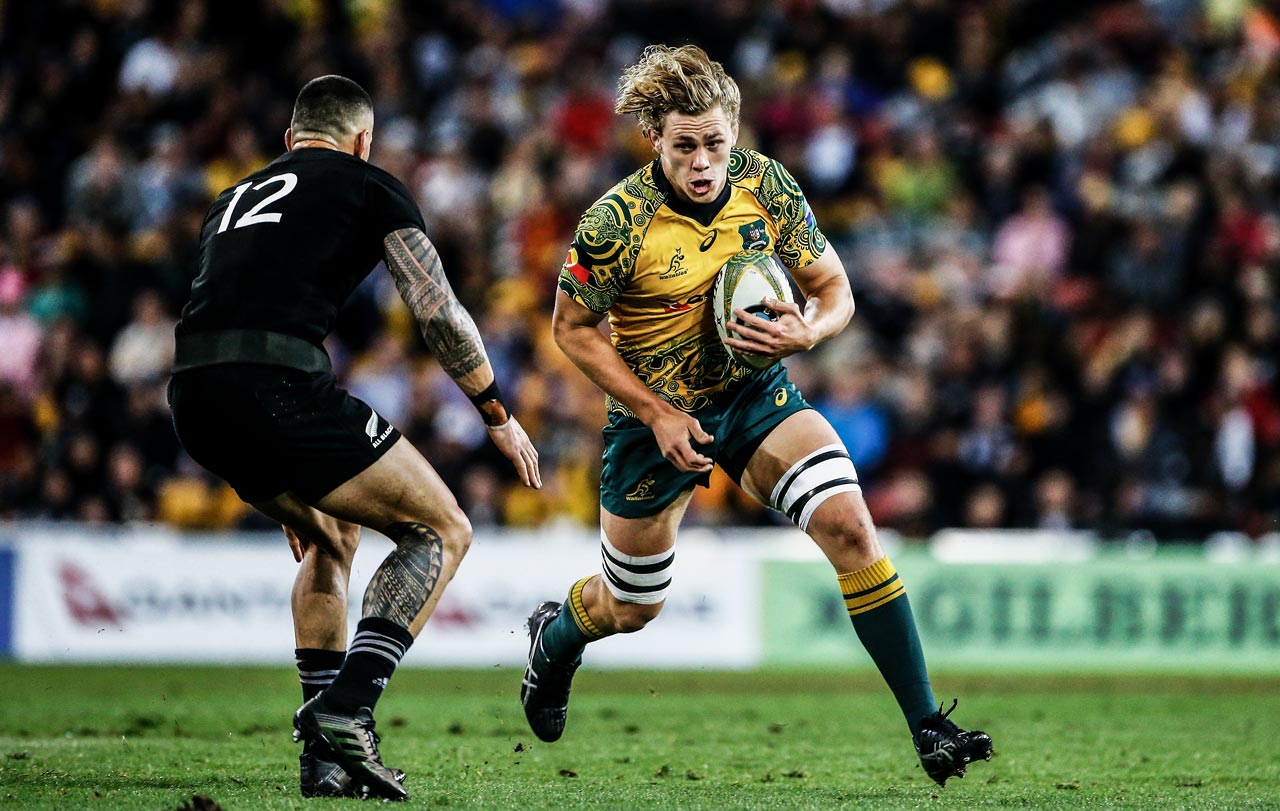 THE ROLE OF SPORT
The thing I love most about sport in the bush is how it brings the community together.
That's especially the case during a dry spell. There's not a lot to look forward to, the news keeps telling you there's no rain coming, but you've always got the footy.
You might drive the eight kilometres down the road to your neighbour's house and watch the Bledisloe on the TV with ten other families. 
Or you might head into town to watch the mighty Coonamble Rams take on Walgett – who are also called the Rams! – at the Coonamble Sportsground.
For a farmer who might be feeling like he's losing everything he's ever worked for, that release is invaluable. He can go and watch his kid play rugby on a Saturday, have a couple of beers and go home a little bit happier than he otherwise would've been.
You might have made a blue. You held too much stock, or not enough hay. But you can't know when it will rain. You just keep going deeper and deeper into the hole.
I've seen it first hand. I've played sport when we were in a drought and I could see farmers coming in – you could tell they'd just fed cattle – to support their kids. I've also been the kid gathered around his neighbour's TV screaming at the haka before a Bledisloe Test.
It brings people closer. At times like this, that really matters.
I hope that when the folks back home watch The Rugby Championship it will take their minds off what's going on around them for a little while. I'm playing for them. I'd love to think they'll get together and have something to talk about during the game because I grew up with their sons and daughters. I hope it puts a few smiles on faces.
We played a trial game at Leichhardt the other day. There were buckets being passed around to collect gold coin donations for drought relief. I think they collected $20,000 and Rugby Australia are going to match it dollar-for-dollar. It's a good start and I'd like to think we can do more.
I'll definitely pop home again during The Rugby Championship. We'll get a few days to ourselves here and there and I'll see if I can jump on a flight to Dubbo when we're coming back from Auckland, or somewhere like that.
With any luck, we'll have a few wins to talk about.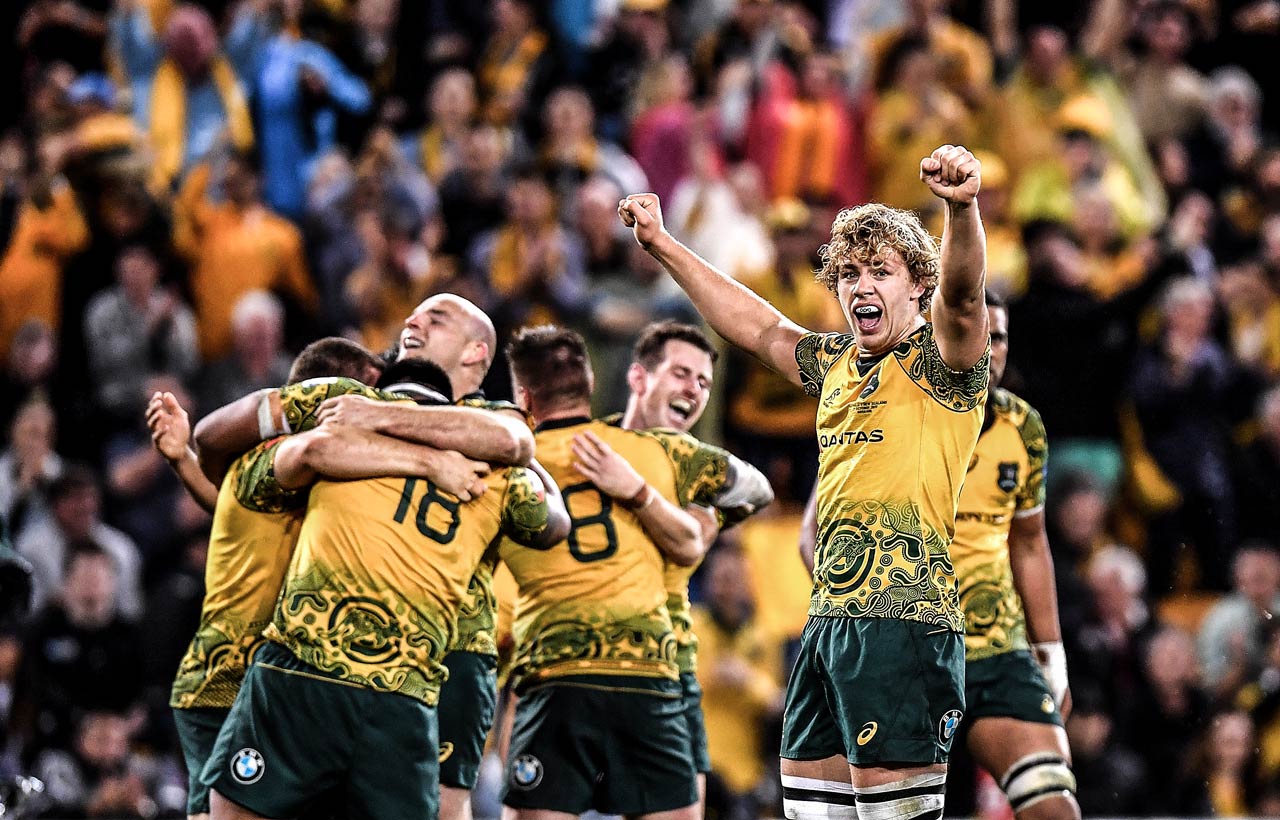 HOME VERSUS THE UNIT
I will never call Sydney home no matter how long I live here. Home is always Coonamble. It's still the address I write down for everything, even though that's not particularly convenient!
I don't even call the place I live in home. It's just 'the unit'. It was a subconscious thing at first but now it's caught on among all my mates. 'Ned's at the unit,' they say. It's never, 'Ned's home.'
There were a lot of things I missed about home when I first moved to Sydney and being around animals was one of them. That's why I took a job with Gai Waterhouse as a stable hand and strapper. It meant that for those few hours a day I could be in Sydney without feeling I was in Sydney.
I did that for the first five or six months I was here. It helped heaps.
We have tons of pets back home. Rabbits, pigs, dogs, horses, chooks, the whole shebang. Our dogs are called Winston and Bonnie. We have every animal you can think of.
I have so many good memories of the place.
Dad would drive us down early to Bones Gate – that's what we called the entry to our farm – so we could catch the bus to school. It was an hour-long trip and we'd play Uno in the back seat. They were great times.
After school, my siblings Charlie, Luke and Heather and I would help out around the farm. At least we thought we were helping out. Dad would sometimes just throw us a shovel and we'd dig a hole.
A lot of the work is dangerous, so there's a limit to what you can do when you're younger. As you get older, though, you learn how to drive tractors and muster cattle. I missed a day of school once because we were calf marking.
My old man is called Peter and I owe him so much. He is the most positive man in the world. He says that every day without rain is a day closer to the rain coming. 'I've given up going to church and praying for rain,' he told me the other day. 'I'll go there and say thanks when it comes.'
If I was ever stuck in a drought, he's the bloke I'd want to be working with.
More about: All Blacks | Bledisloe Cup | Drought | Resilience | The Rugby Championship | Wallabies